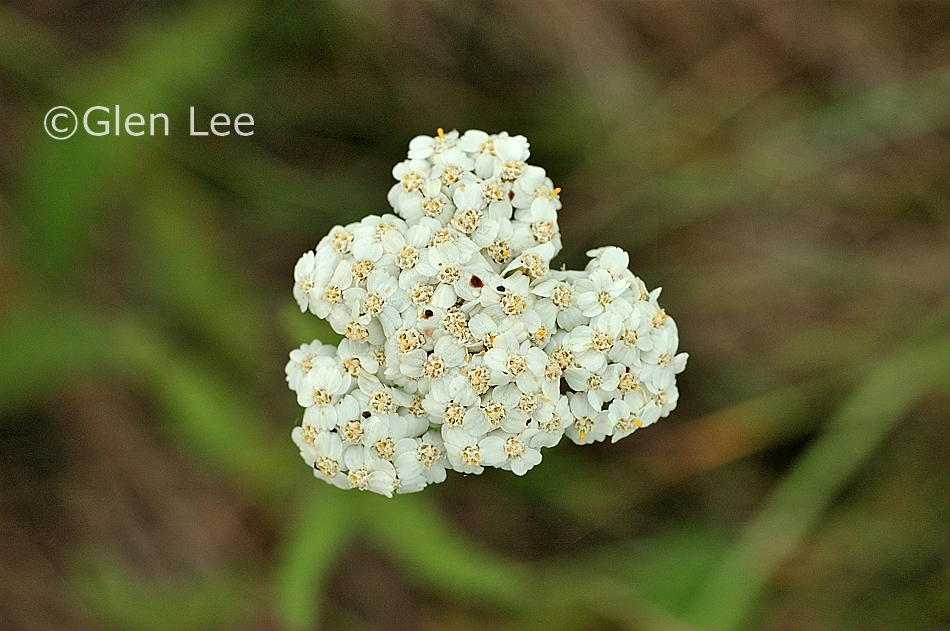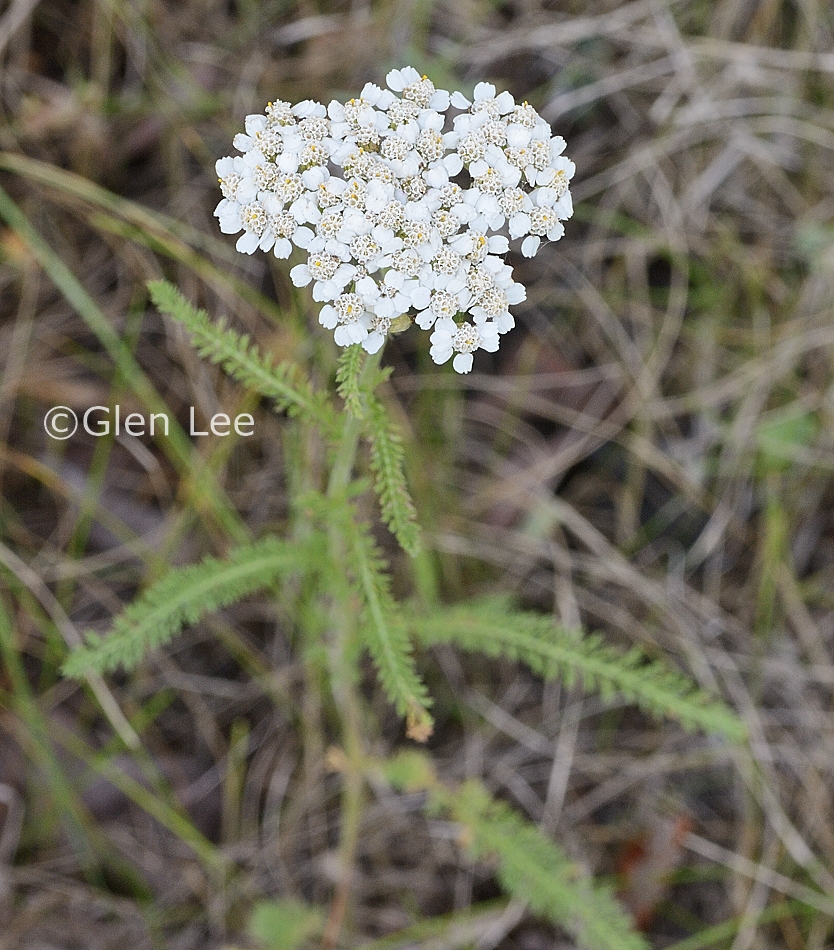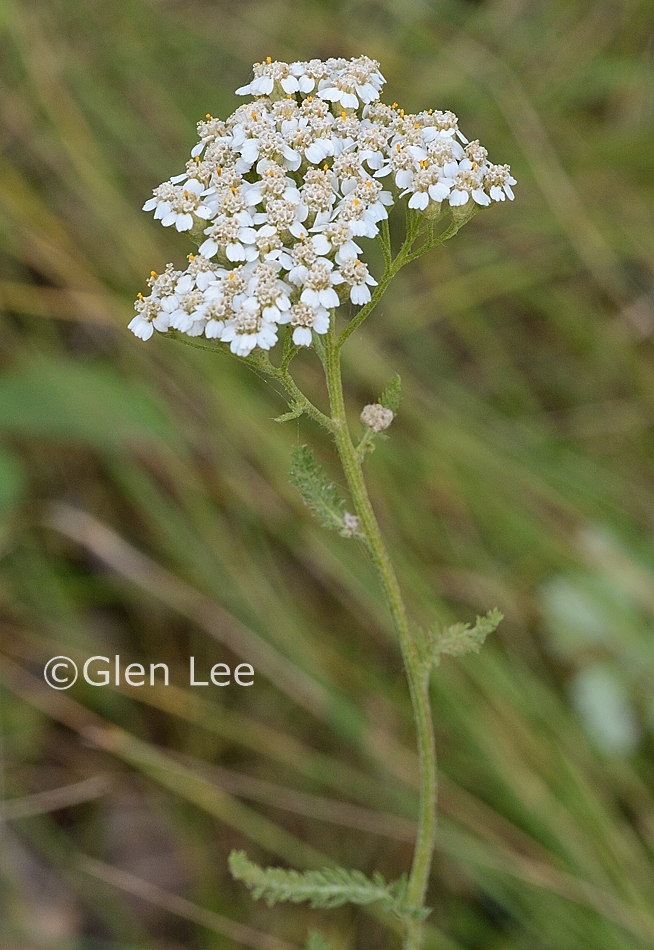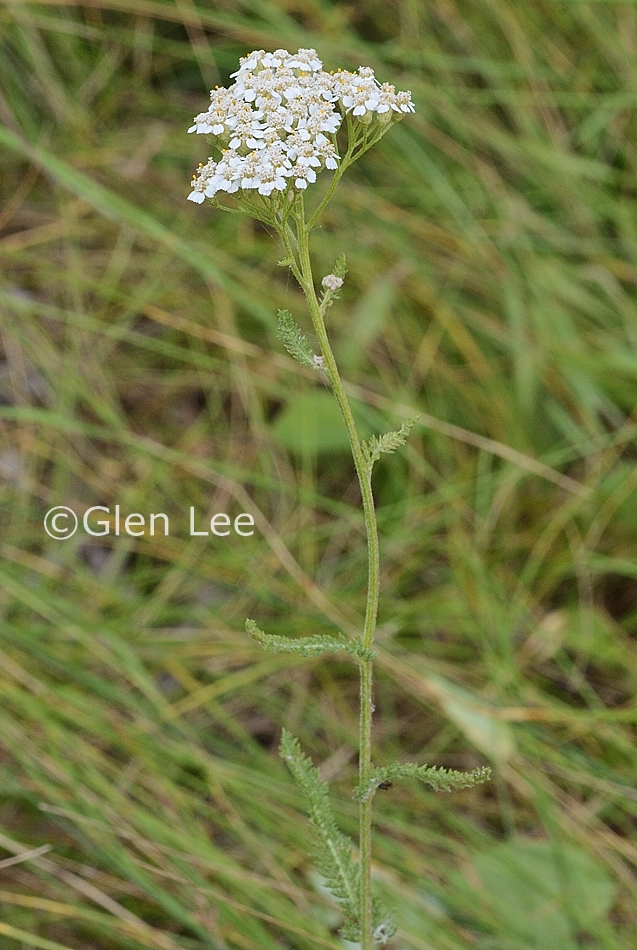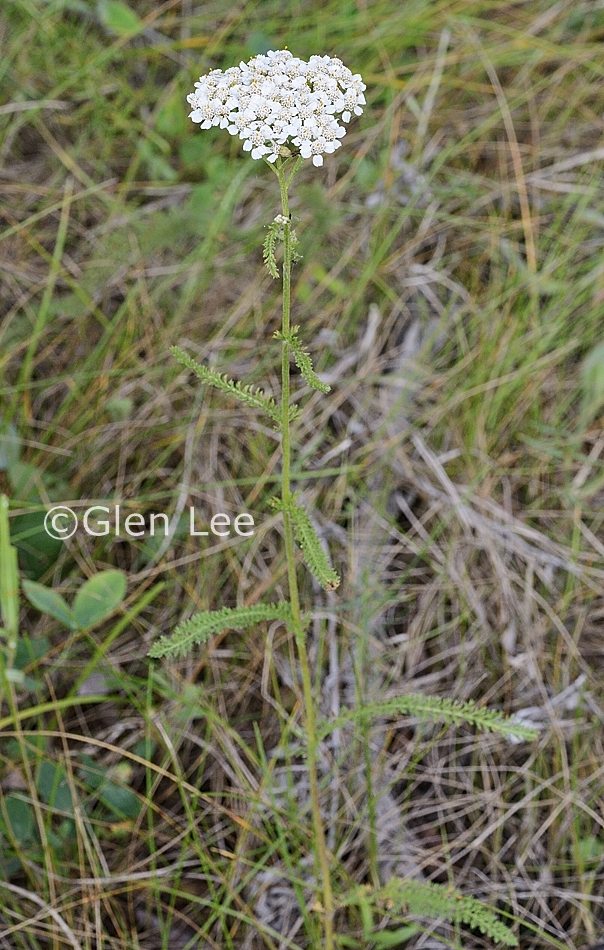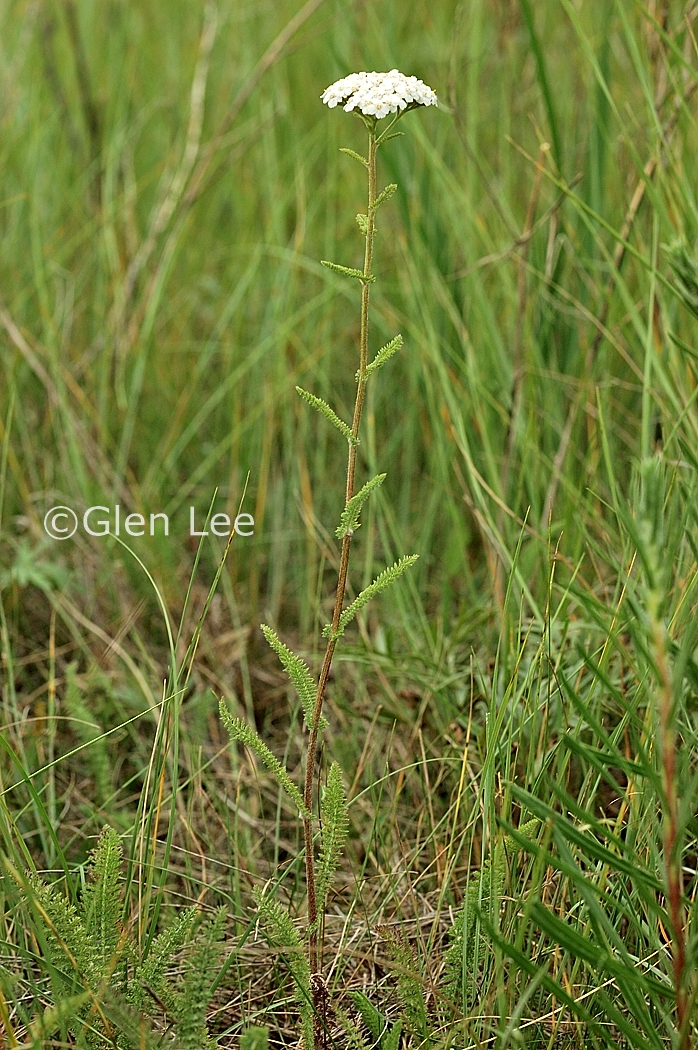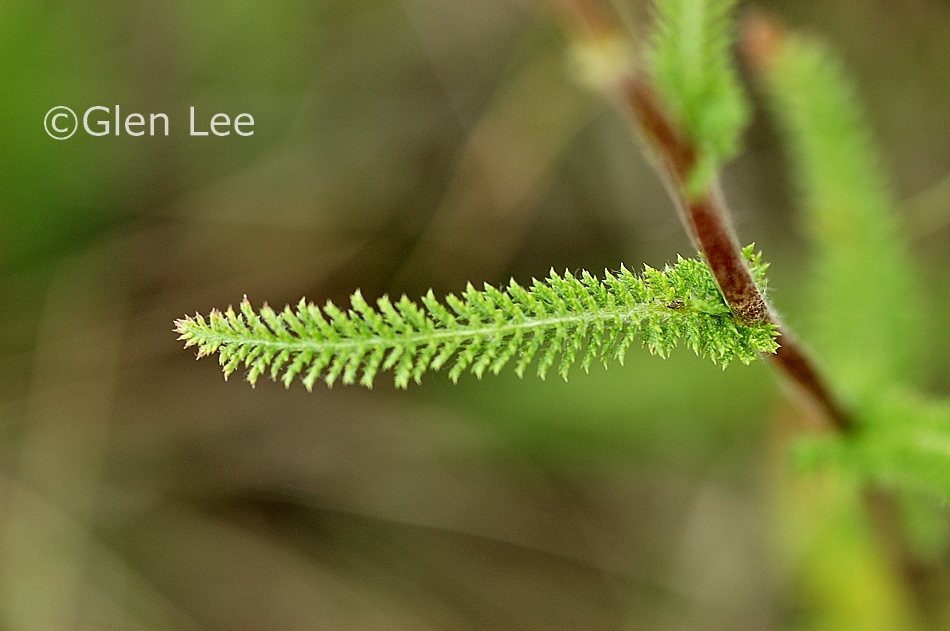 General: Erect perennial, stems usually solitary and woolly-hairy.
Flowers: Flat topped inflorescence of numerous small white flower heads with yellow or cream disk florets and 5 white-coloured ray florets. We measured a flower head to 10 mm diameter, and the inflorescence at 8 cm diameter.
Leaves: Leaves are alternate, pinnately dissected into narrow segments. We measured a leaf at 40 mm long and 6 mm wide.
Height: Height listed in Budd's Flora to 100 cm, we measured plants to 73 cm tall.
Habitat: Prairies, meadows, woods, roadsides.
Abundance: Very common.
Origin: Native.
When and where photographed: Photos take June 30th, on prairie, 30 km north of Regina, SK, and August 14th, in a forest glade in Good Spirit Provincial Park, 225 km north east of our home in Regina, SK.