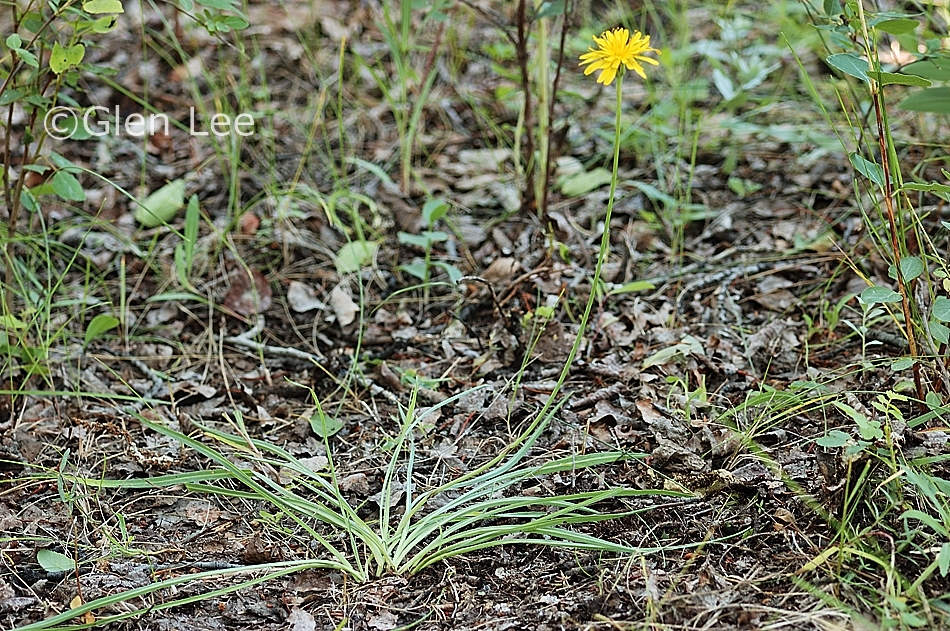 15 cm ruler for scale.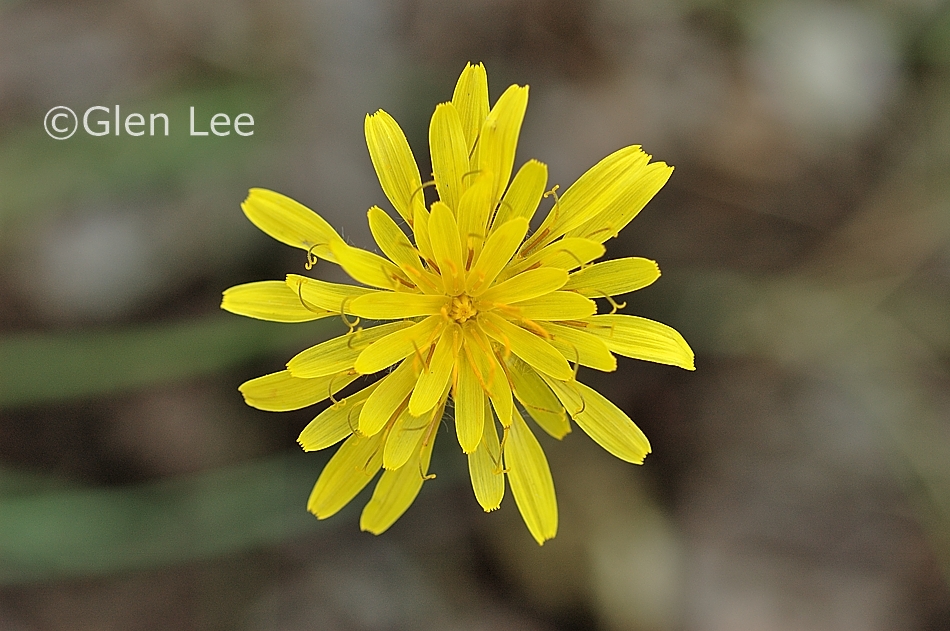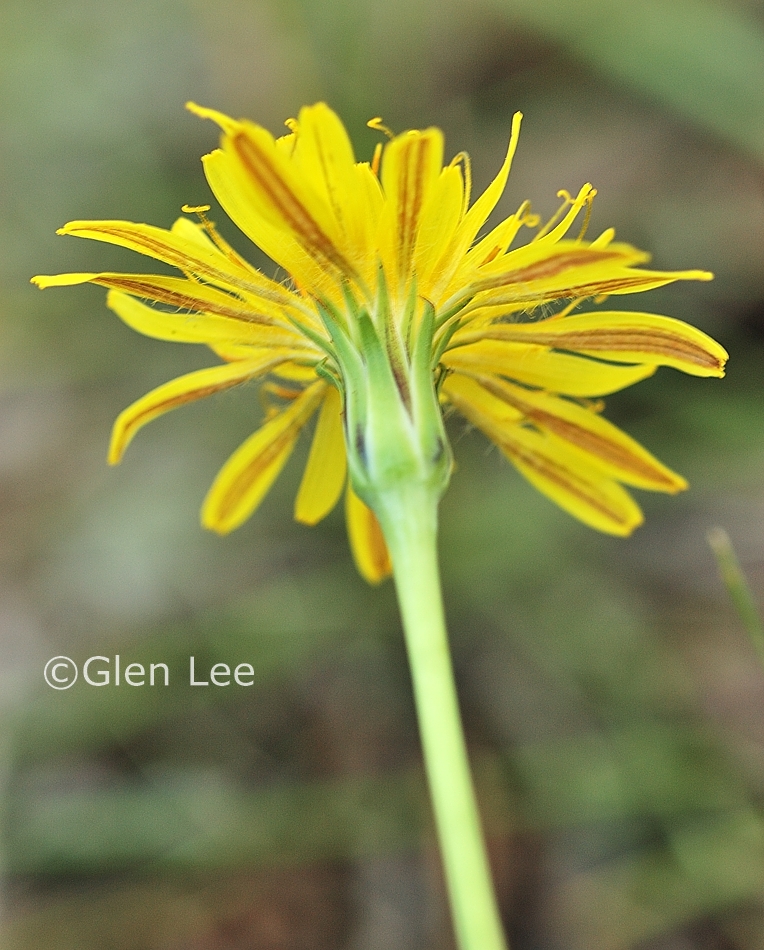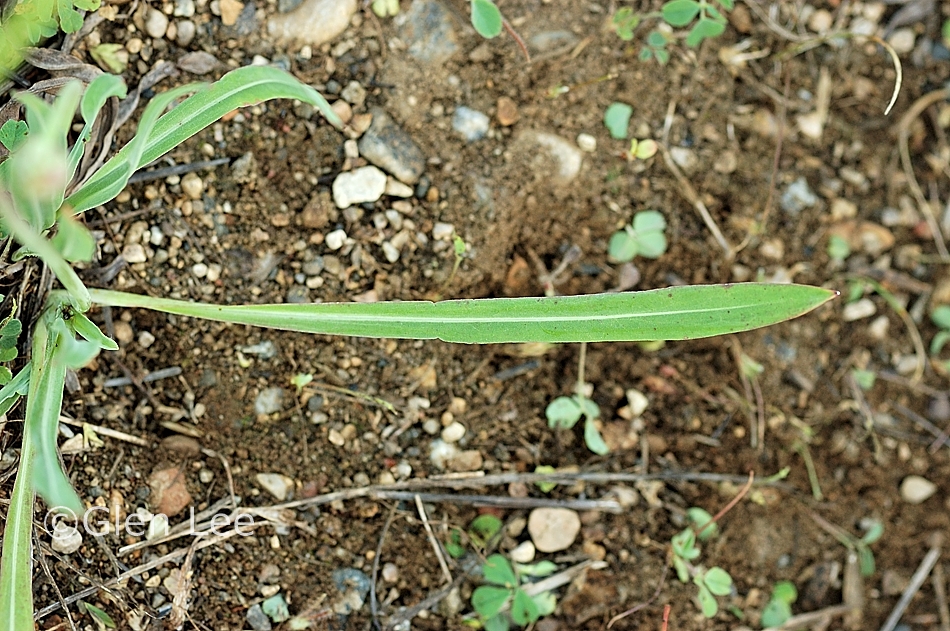 General: Perennial plant with a rosette of linear leaves and a long flower stalk bearing a single flower head. Plants have a milky sap. Stems are sparingly hairy.
Flowers: Flower head consists solely of ray florets (no disk florets), petals have 5 teeth at apex. Bracts linear, in 2 overlapping rows, bracts measured to 13 mm long. We measured flower heads to 4.5 cm diameter.
Leaves: Leaves basal, bluish-green with a prominent white midvein, entire. Leaf measured to 23 cm long and 5 mm wide (pressed flat). Leaf tops with small hairs, leaf bottoms pubescent.
Height: Height of flower stems listed in Budd's Flora to 45 cm, we measured them to 68 cm tall.
Habitat: Habitat is prairie and open woods.
Abundance: Common.
Origin: Native.
When and where photographed: Photos taken July 18th, poplar woods about 60 km south east of Regina, SK, and grassy edge of woods, boreal forest, about 300 km north east of our home in Regina, SK.