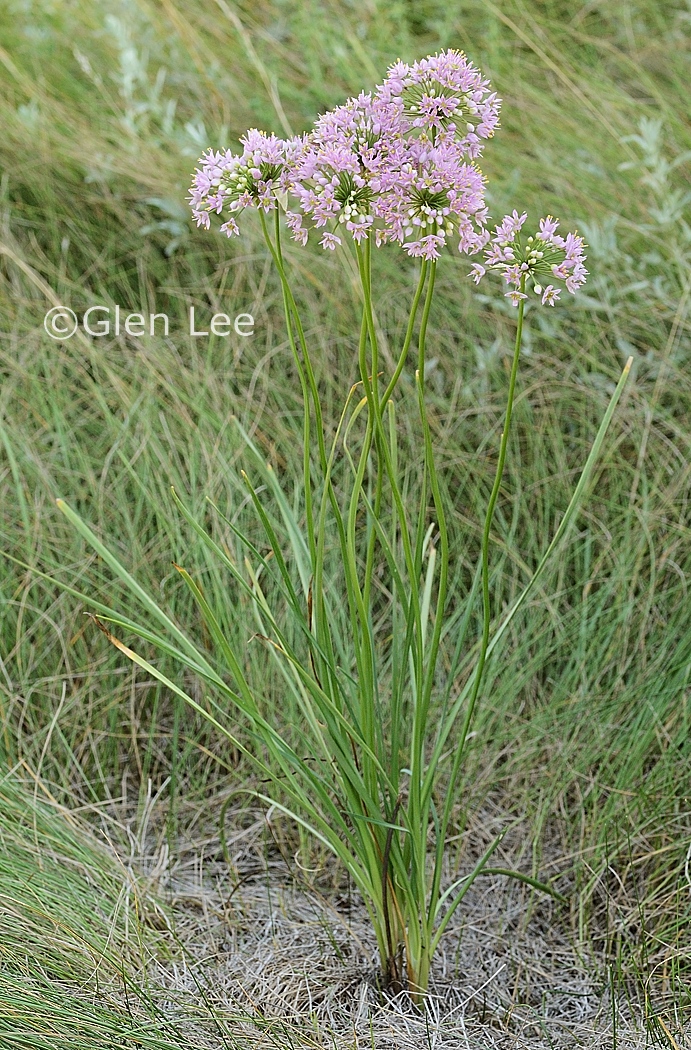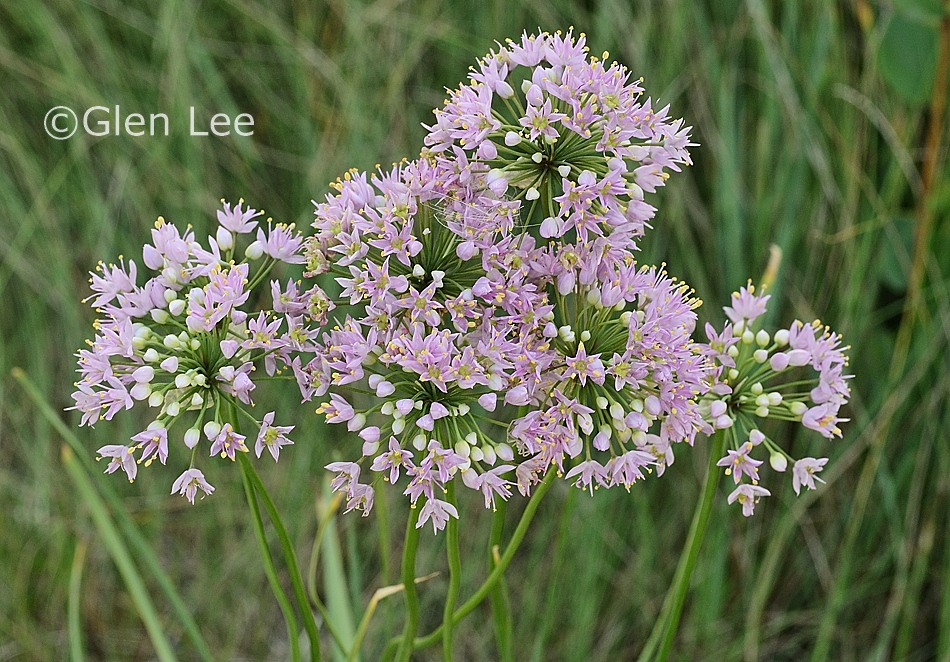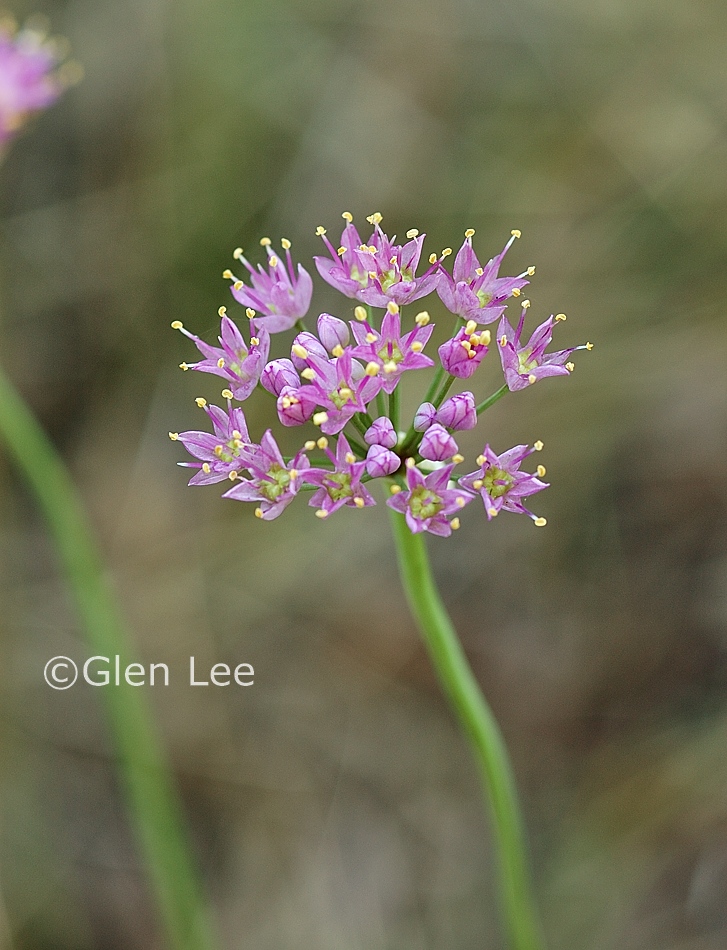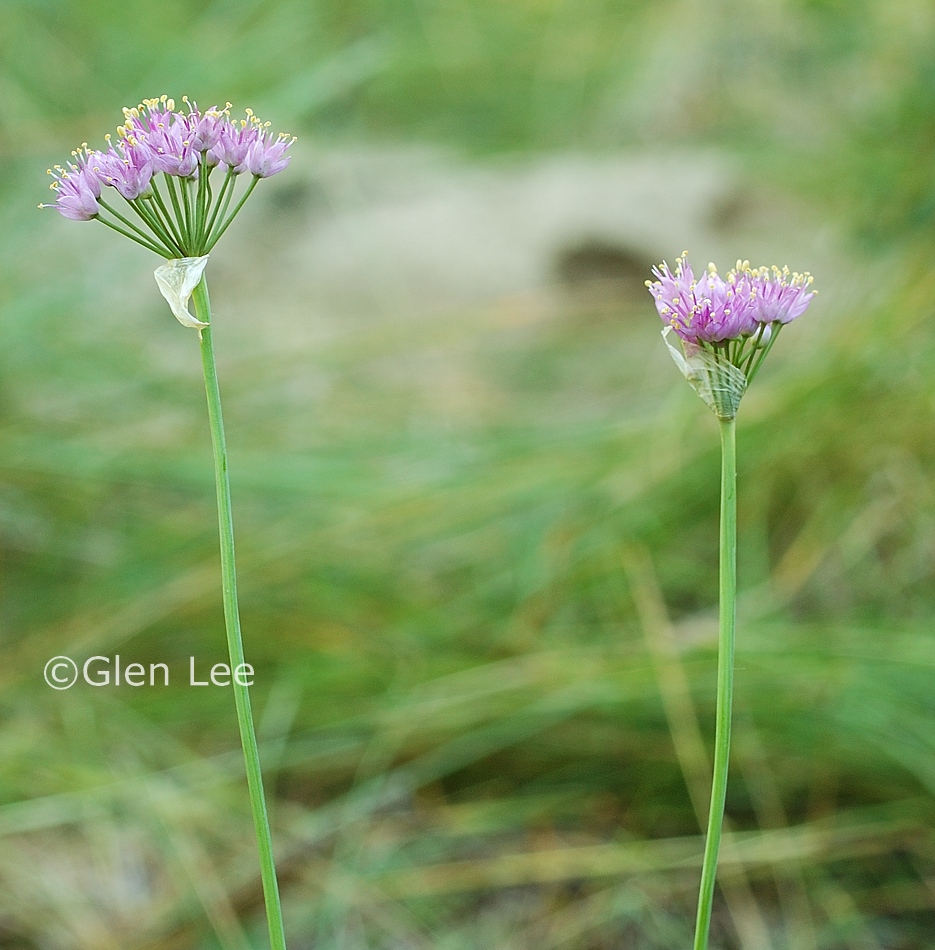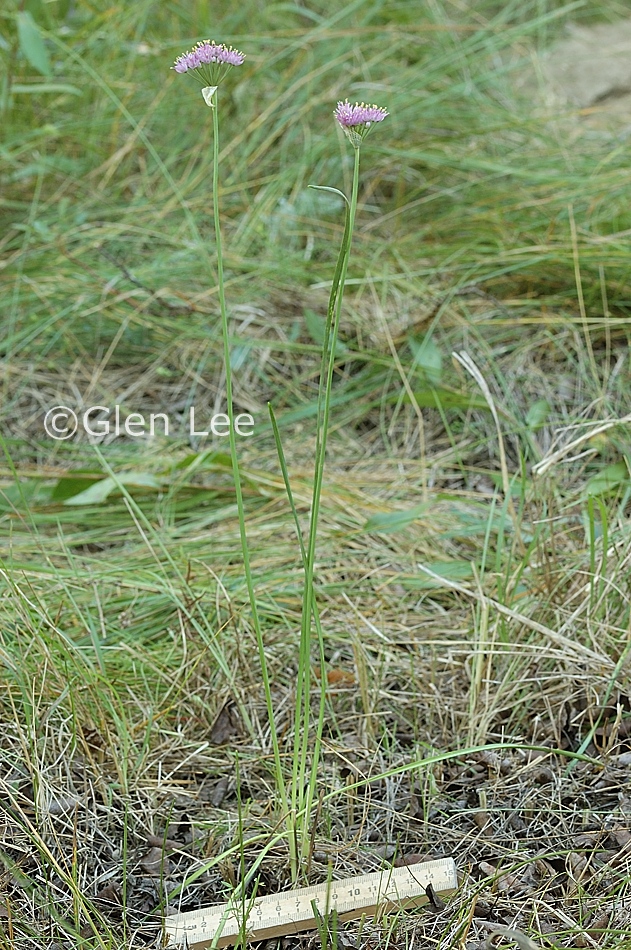 15 cm ruler for scale
General: Plants grow from a bulb, having long, narrow leaves typical of the genus Allium. Plants glabrous. Peduncles very stiff.
Flowers: Upright flower umbels of small, reddish-pink, star shaped flowers in late July. Flowers measured to 1 cm in diameter, flower umbel measured to 4 cm in diameter.
Leaves: All basal, linear, with a groove down the centre of the top of the leaf. We measured leaves to 30 cm long.
Height: Height listed in Flora of the Great Plains to 60 cm. I've measured plants to 47 cm tall.
Habitat: Prairies and open woods.
Abundance: Common.
Origin: Native.
When and where photographed: The above photos were taken August 3rd, grassland in the Souris River Valley about 225 km southeast of Regina, SK, and August 6th in aspen groves at White Butte, about 20 km east of our home in Regina, SK.