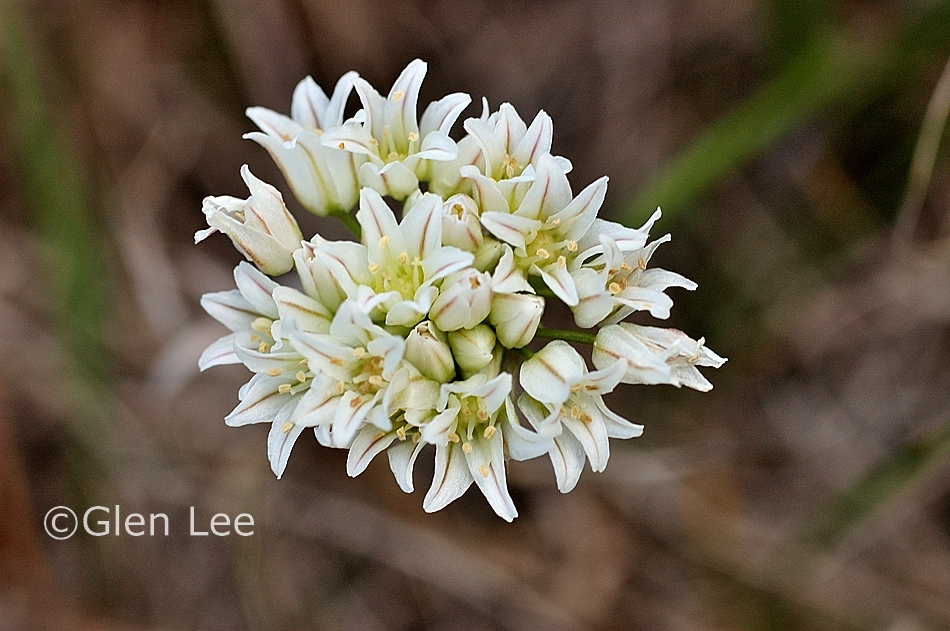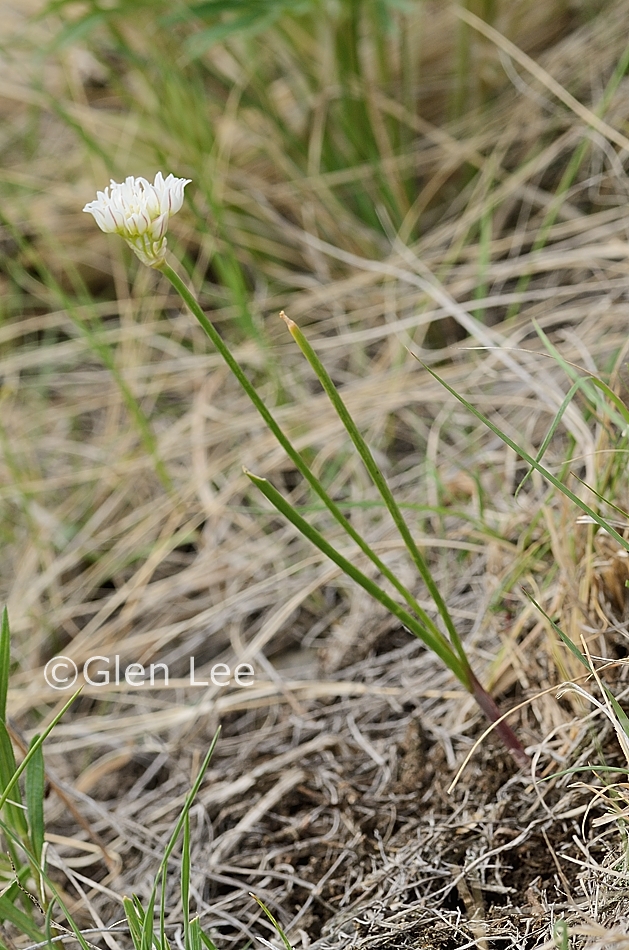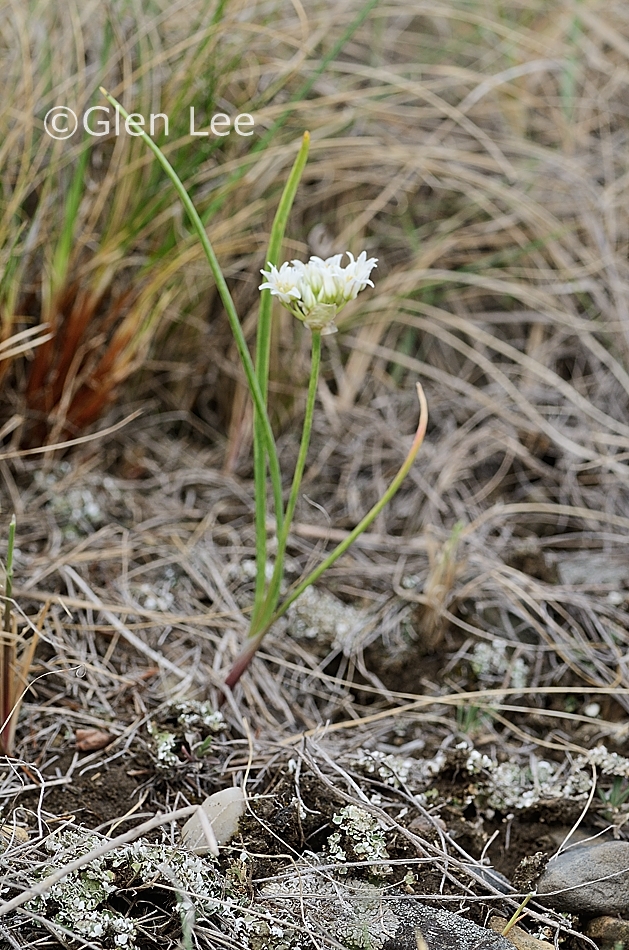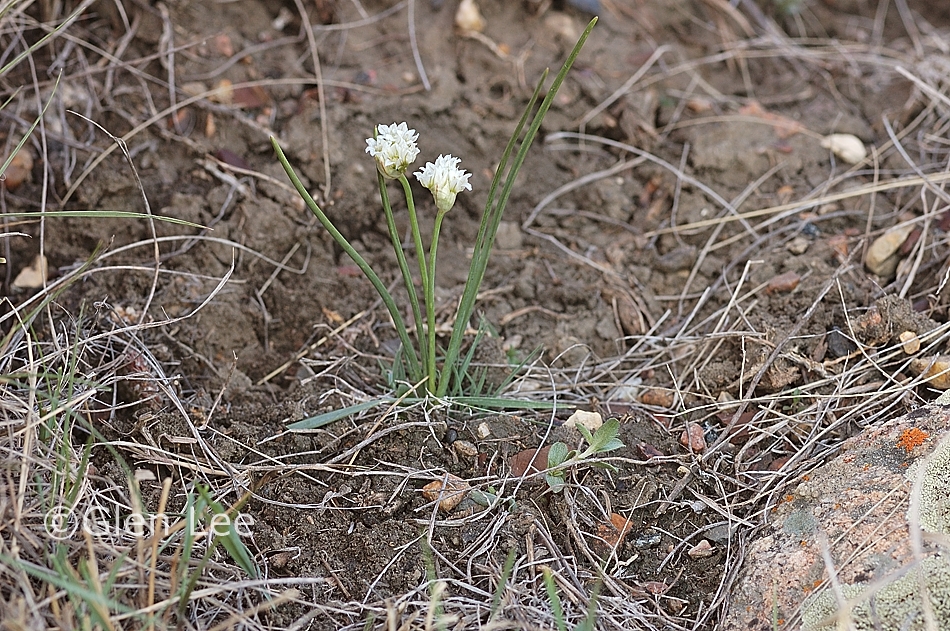 General: Plants grow from a bulb, having long, narrow leaves typical of the genus Allium. Plants glabrous.
Flowers: Flowers grow in umbels of small white flowers, flower petals with a red stripe down the middle. Flower umbels measured to 2 cm diameter, an individual flower measured to 5 mm diameter.
Height: Height listed in Budd's Flora to 25 cm, I've measured plants to 13.5 cm tall.
Habitat: Dry grassland.
Abundance: Very common.
Origin: Native.
When and where photographed: Took the above photos May 13th on prairie of the Buffalo Grass Eco Reserve, 200 km southeast of Regina, SK, and, May 13th and May 26th, dry hillsides of the Qu'Appelle Valley, about 40 km north of our home in Regina, SK.