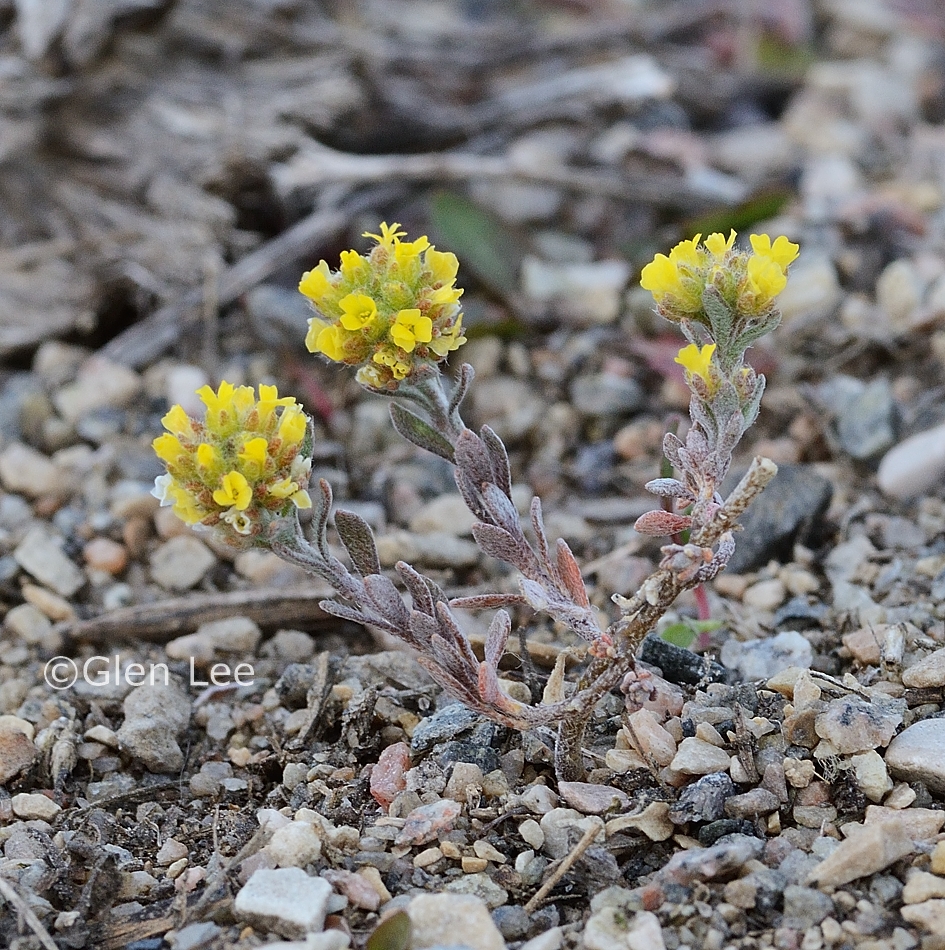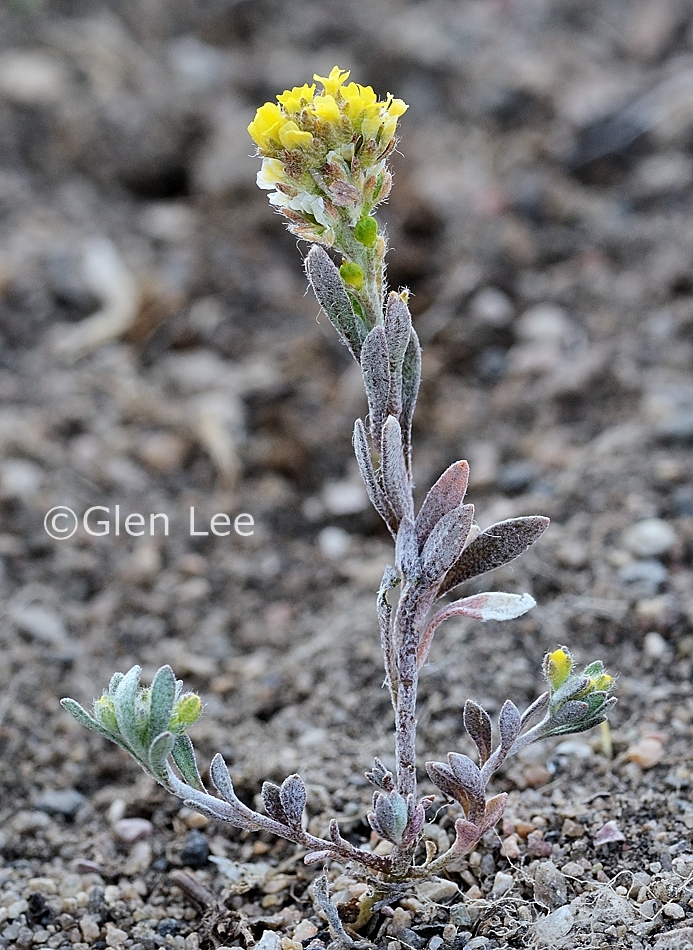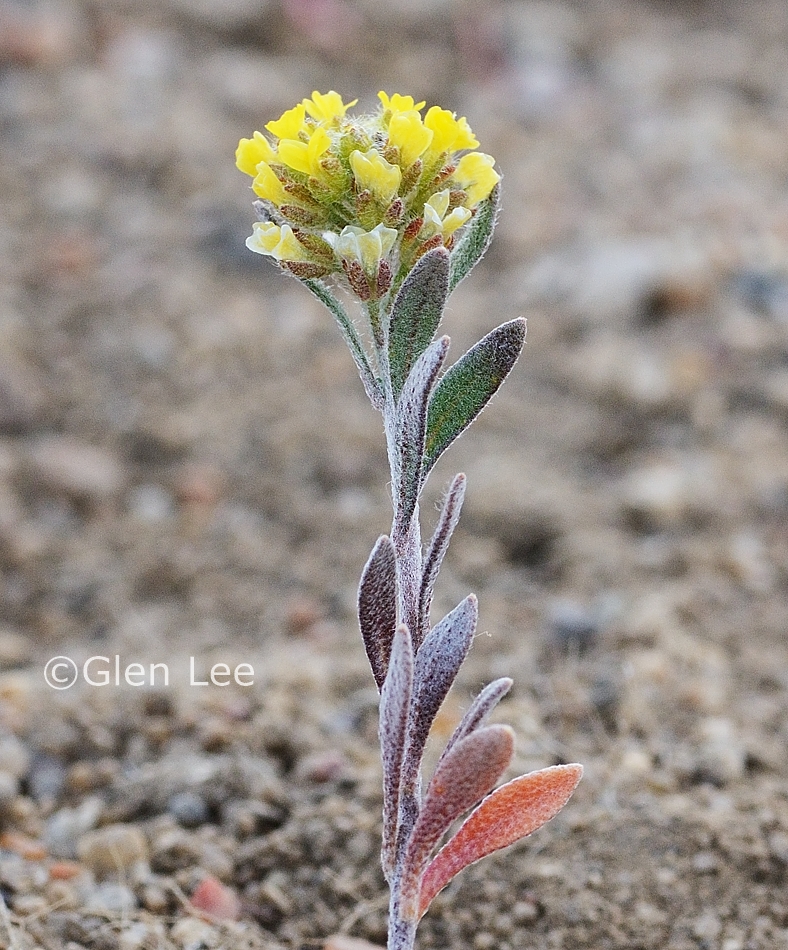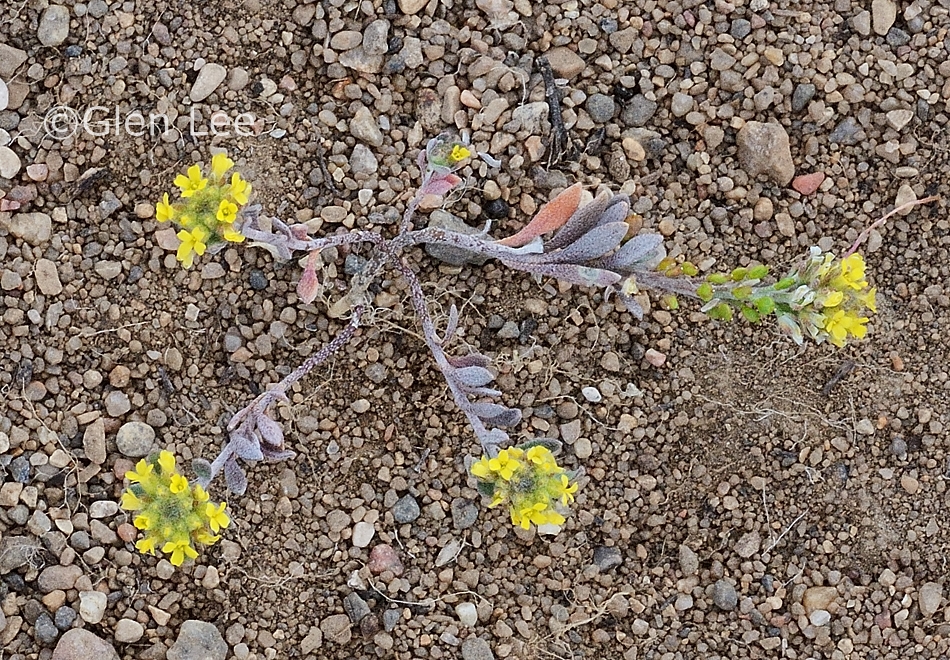 Looking straight down on plant.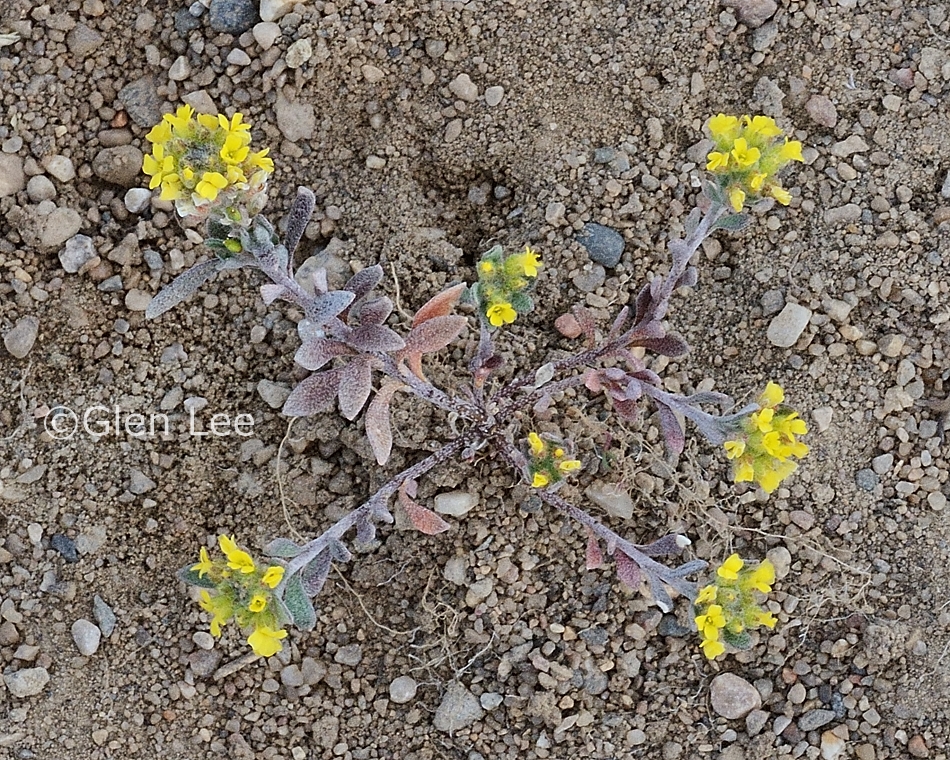 Looking straight down on plant.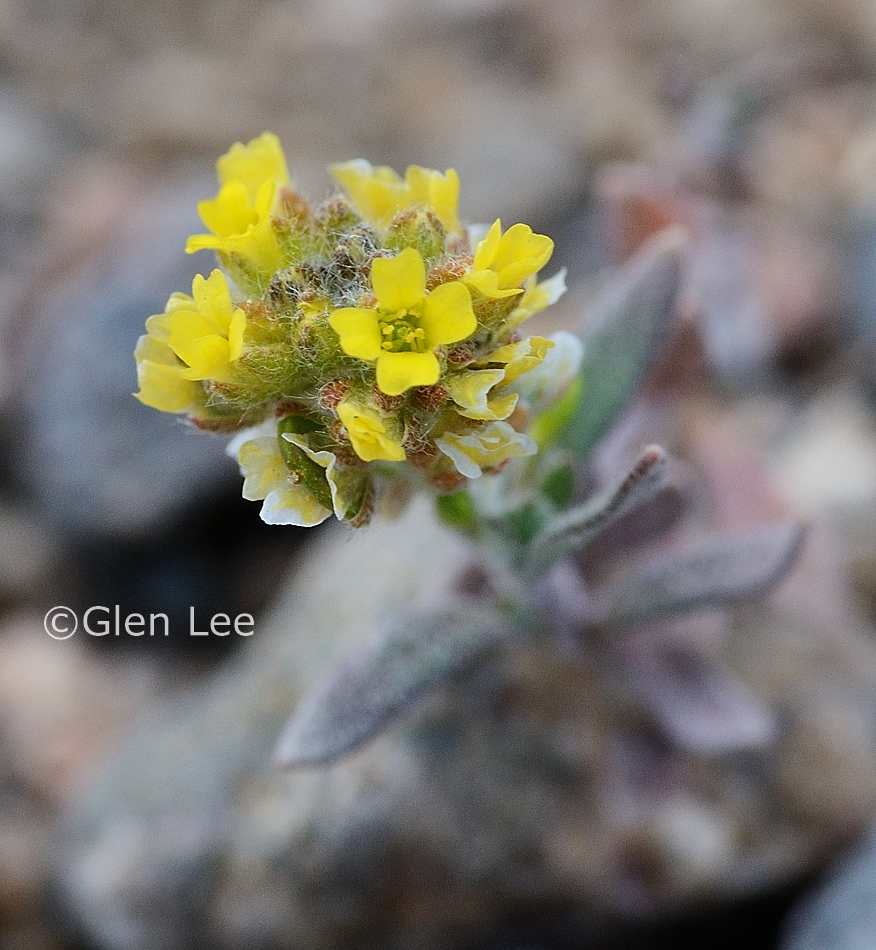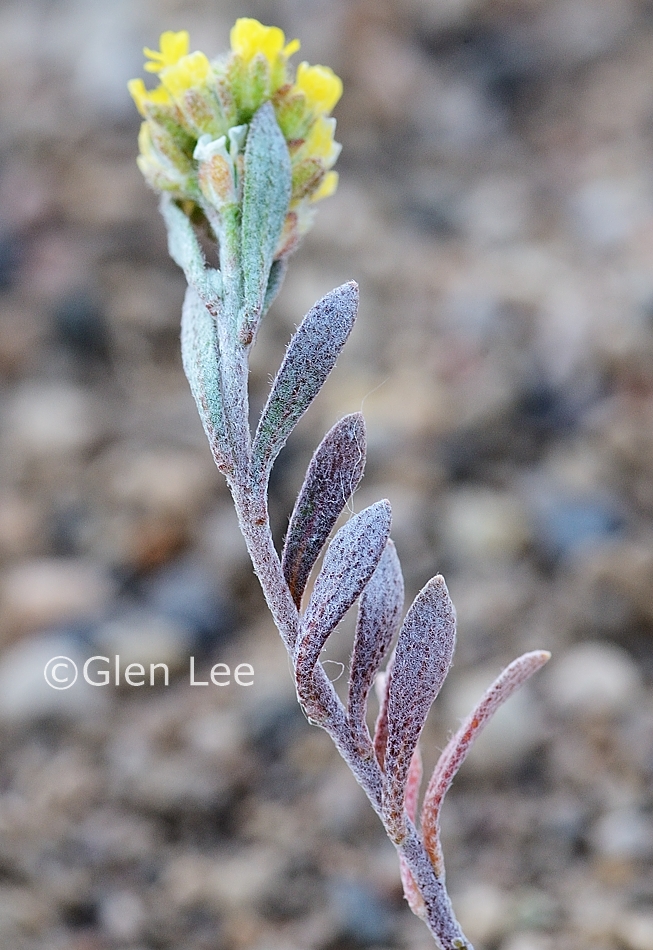 Leaves linear-oblong, alternate.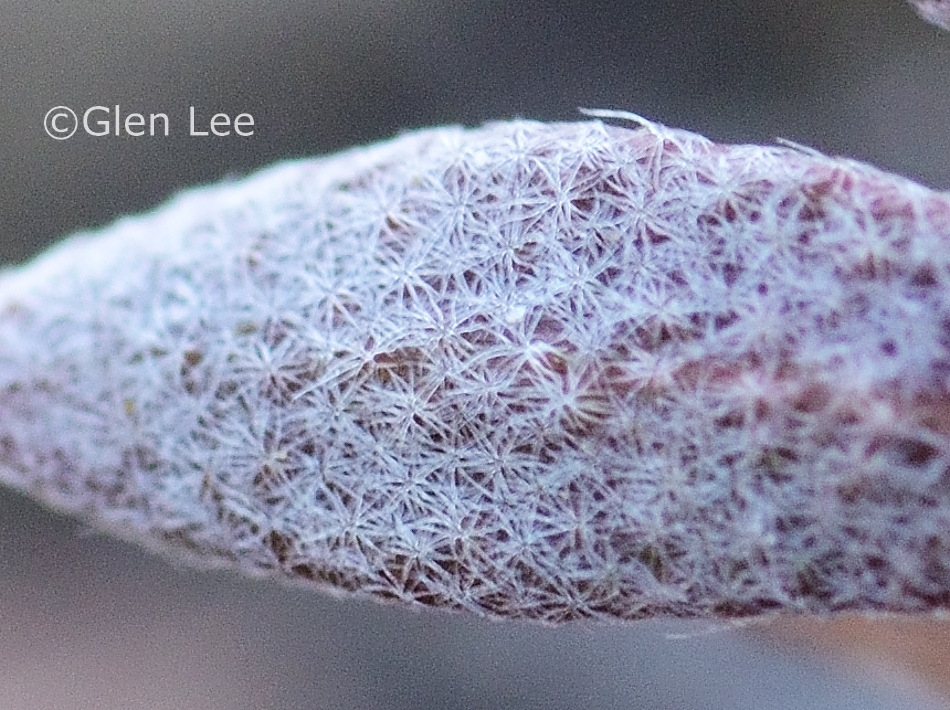 Leaves have stellate hairs.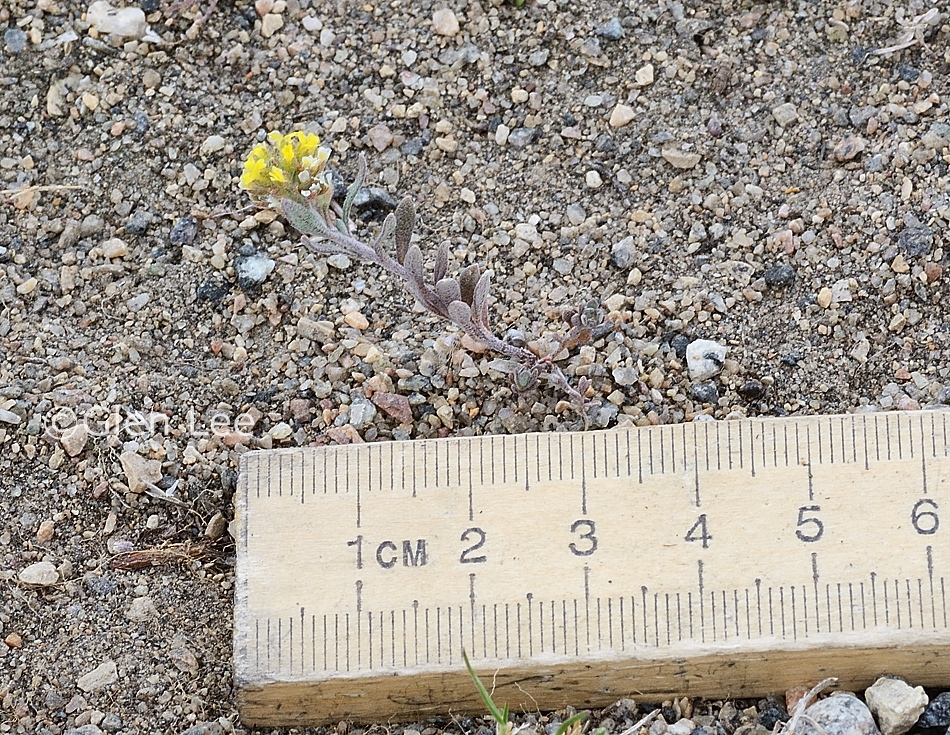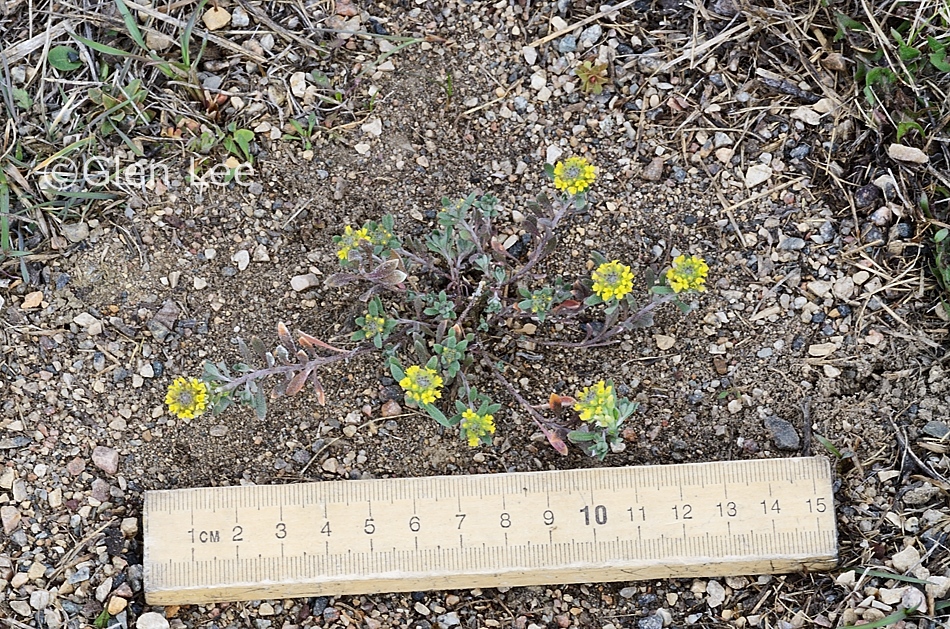 General: Small plants with a decumbent to ascending growth habit. Plants are single-stemmed to having as many as 6 stems from the crown. Foliage stellate pubescent. One of the earliest flowering plants in spring.
Flowers: Inflorescence is a crowded raceme of small yellow flowers. We measured the inflorescence at 9 mm diameter and 6 mm long, and we measured a single flower at 2 mm diameter and 3 mm long.
Leaves: Leaves all cauline, alternate, linear-oblong, alternate. We measured a leaf at 9 mm long by 2 mm wide.
Height: Listed in Flora of Alberta to 25 cm, we measured plants to only 7 cm tall.
Habitat: Sandy waste areas, pastures, weedy grassland.
Abundance: Fairly common.
Origin: Introduced.
When and where photographed: Photographed these plants April 12th and April 18th, gravelled walking path, Buffalo Pound Provincial Park, about 65 km west of our home in Regina, Saskatchewan.