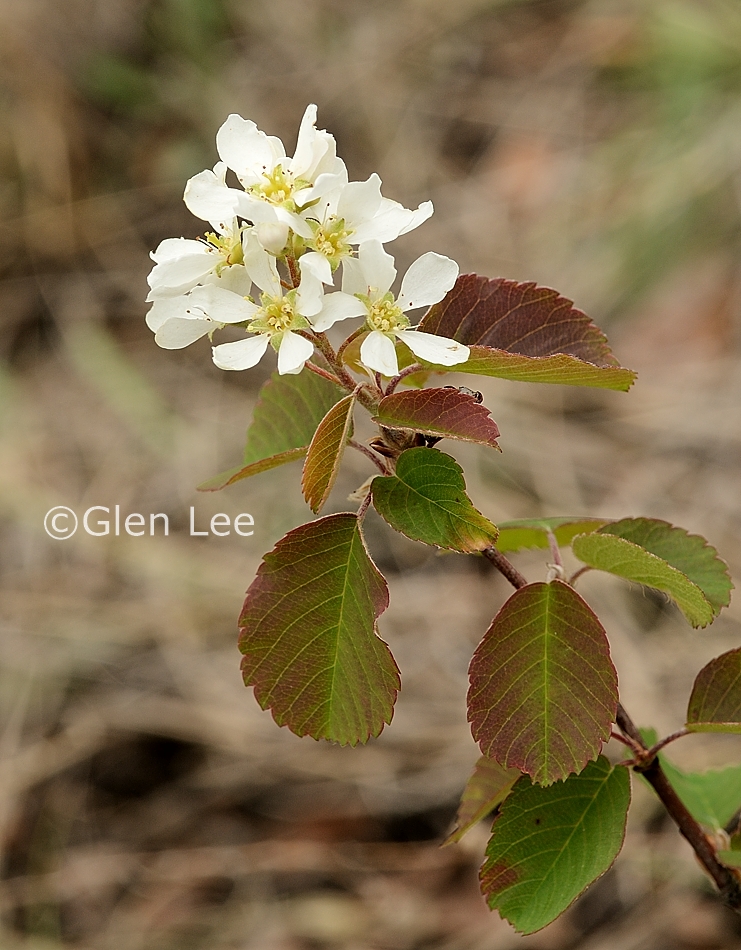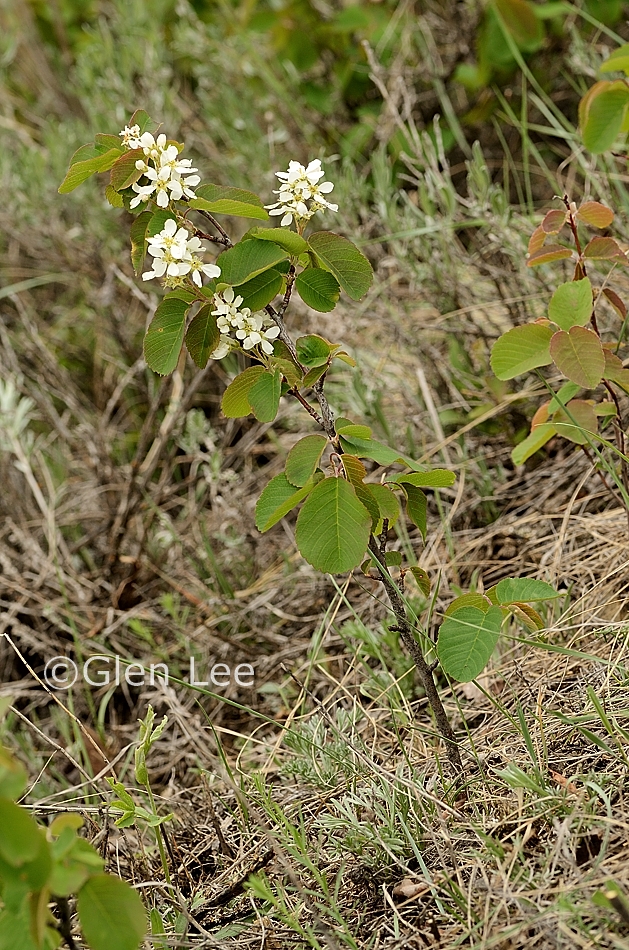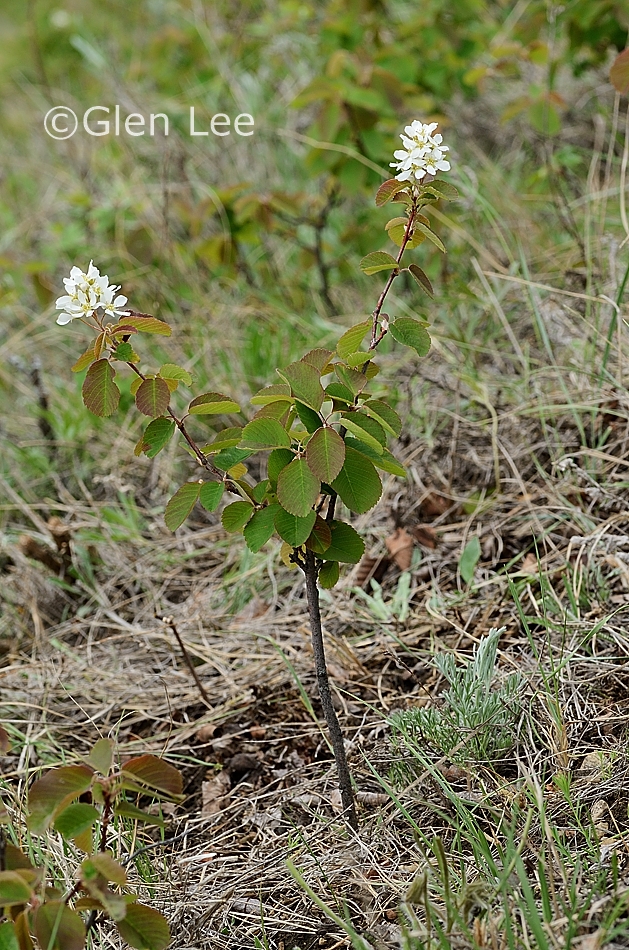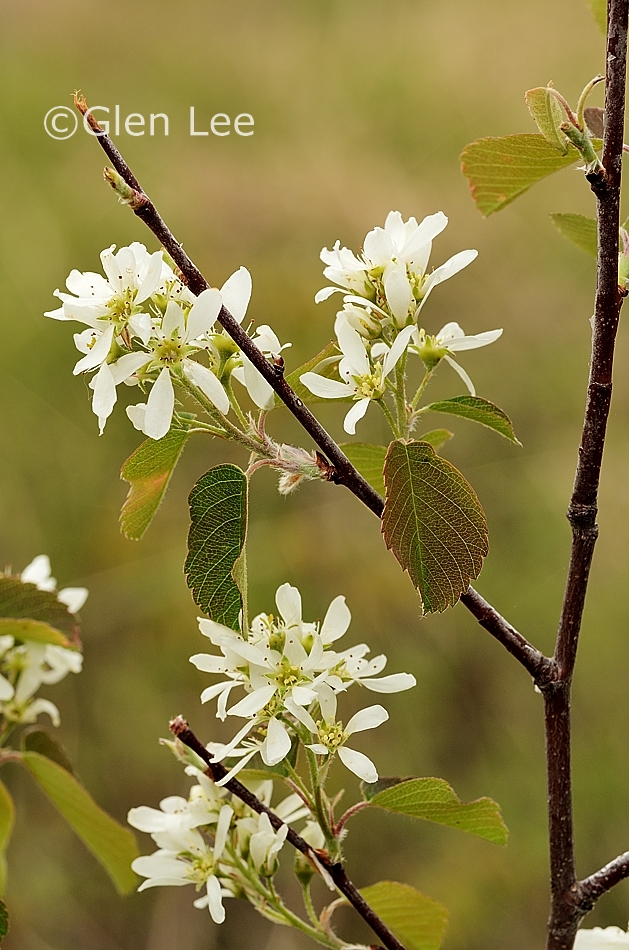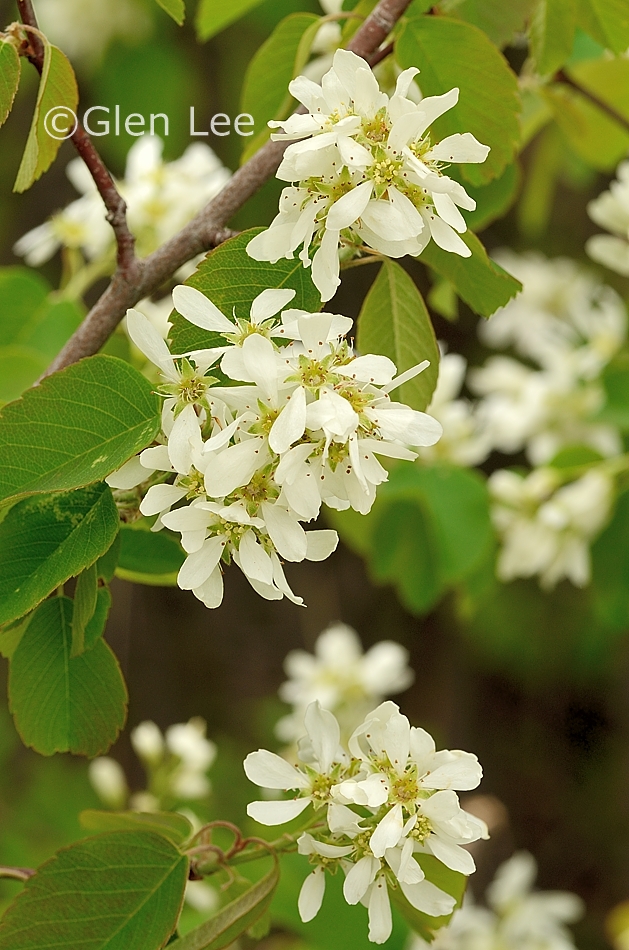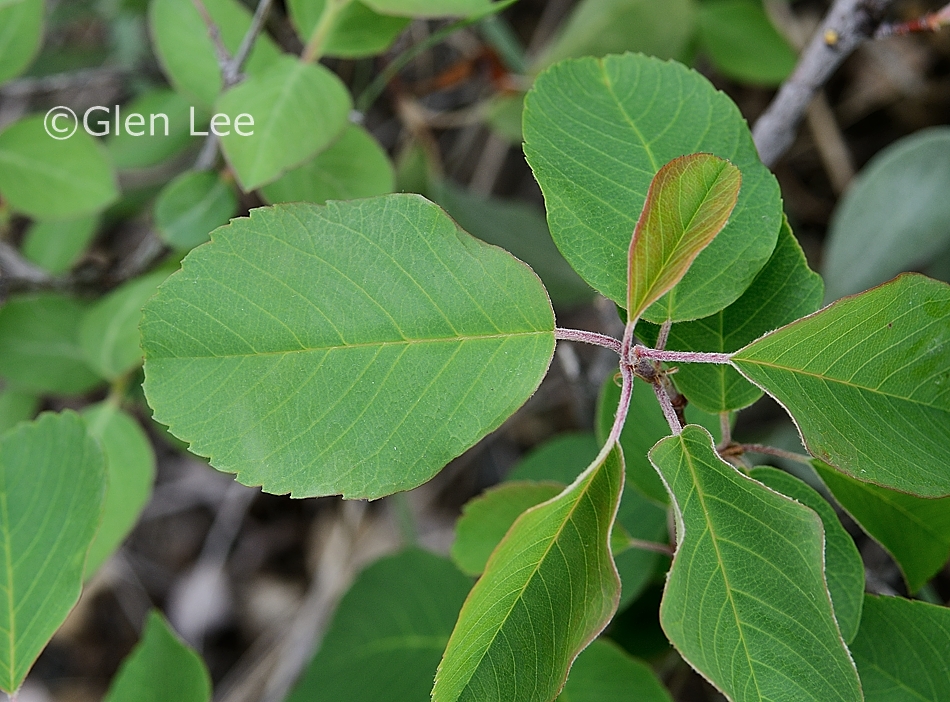 General: A shrub or small tree with a very tasty blue berry.
Flowers: Flowers white, in erect dense racemes. Flower measured at 24 mm diameter.
Leaves: Leaves at stem tips, alternate, elliptical to obovate, apex rounded to truncate, serrate. Leaves often having a brownish-green colour when new. Leaf measured at 45 mm long by 33 mm wide.
Height: Height listed in Budd's Flora to 4 m, we measured plants to 2.8 m tall.
Habitat: Habitat is moist coulees, bluffs and open woodlands in the prairie and parklands.
Abundance: Very common.
Origin: Native.
When and where photographed: Photos taken June 26th, prairie slopes of the Qu'Appelle Valley, about 40 km north of our home in Regina, SK.