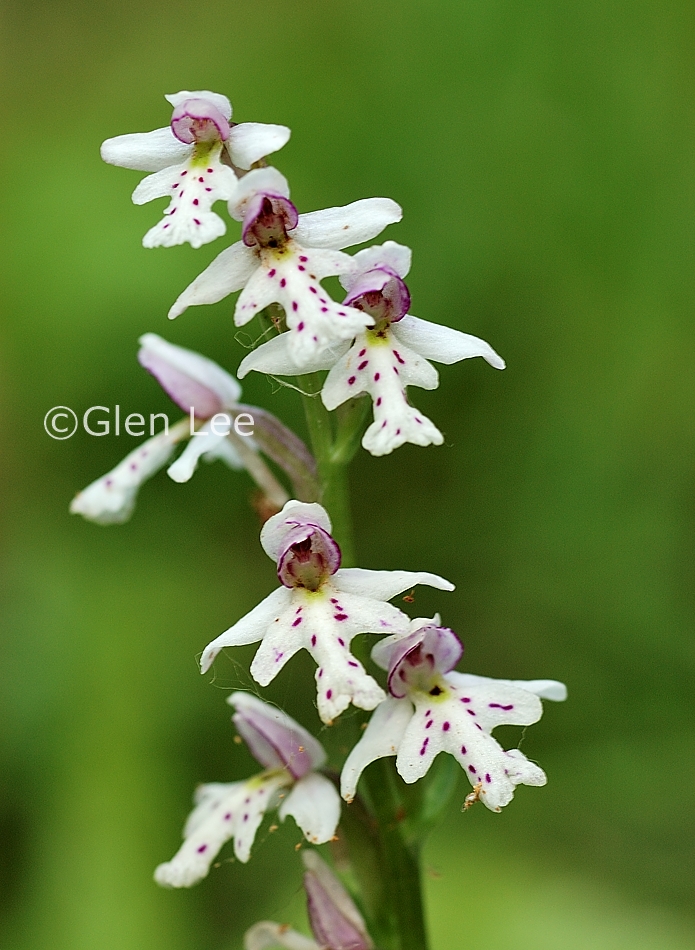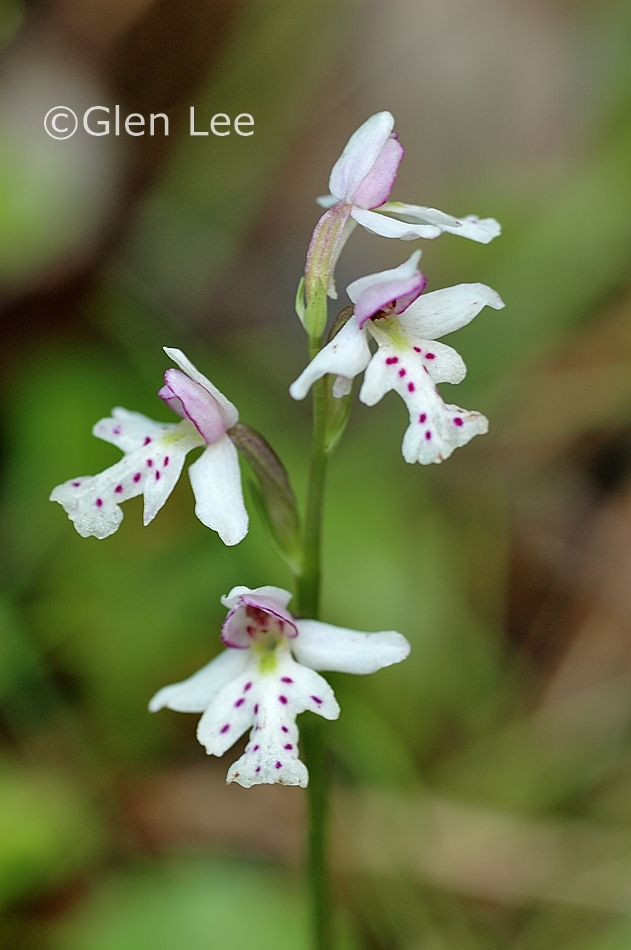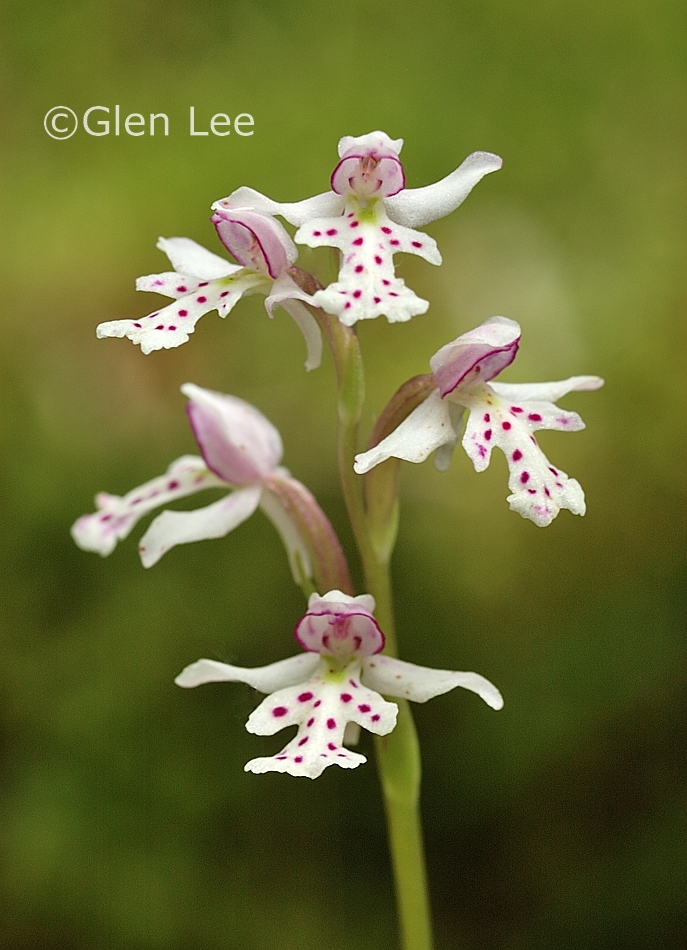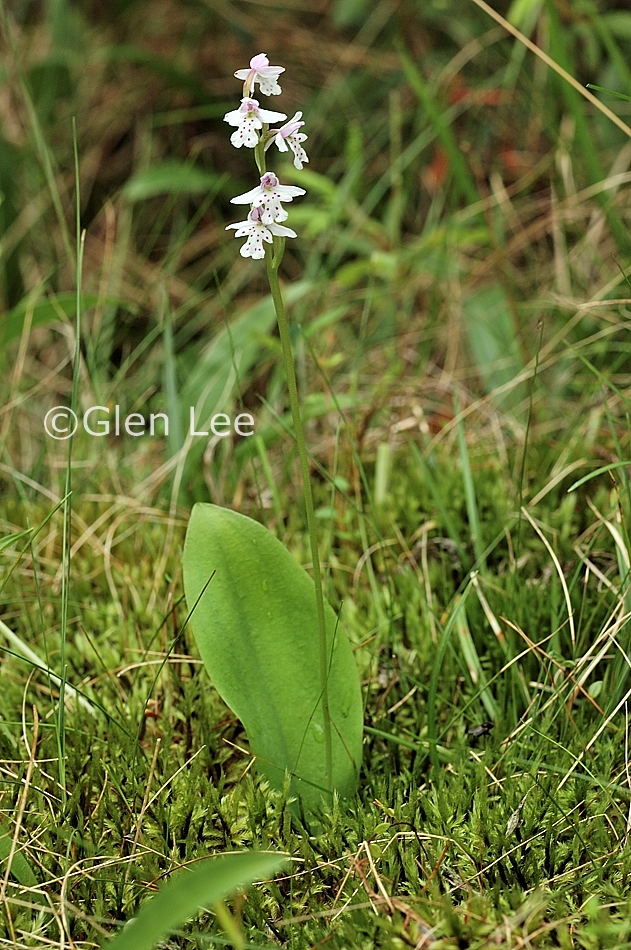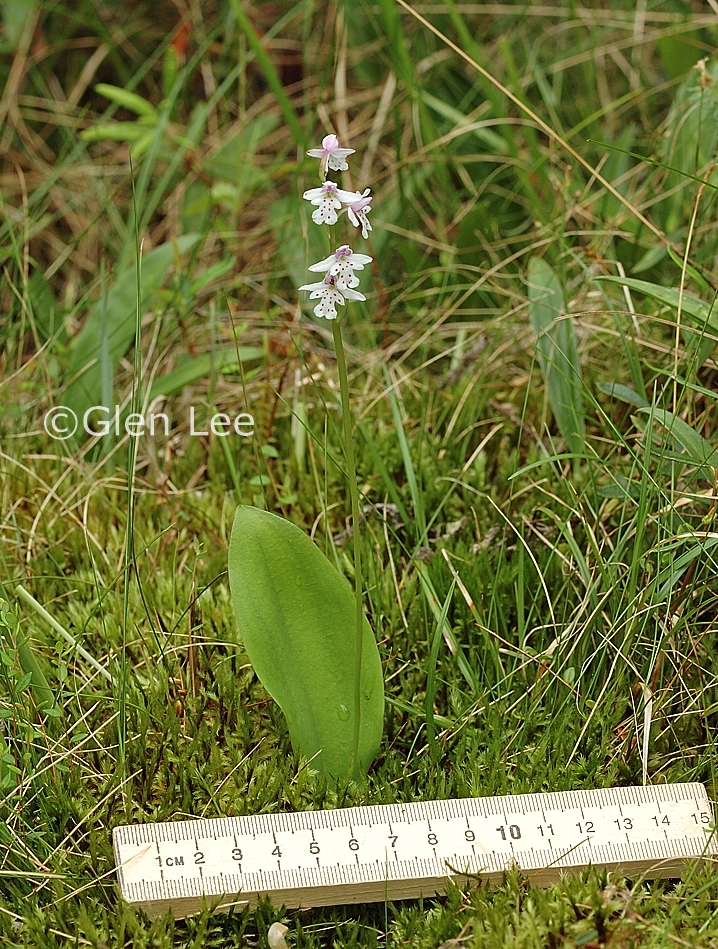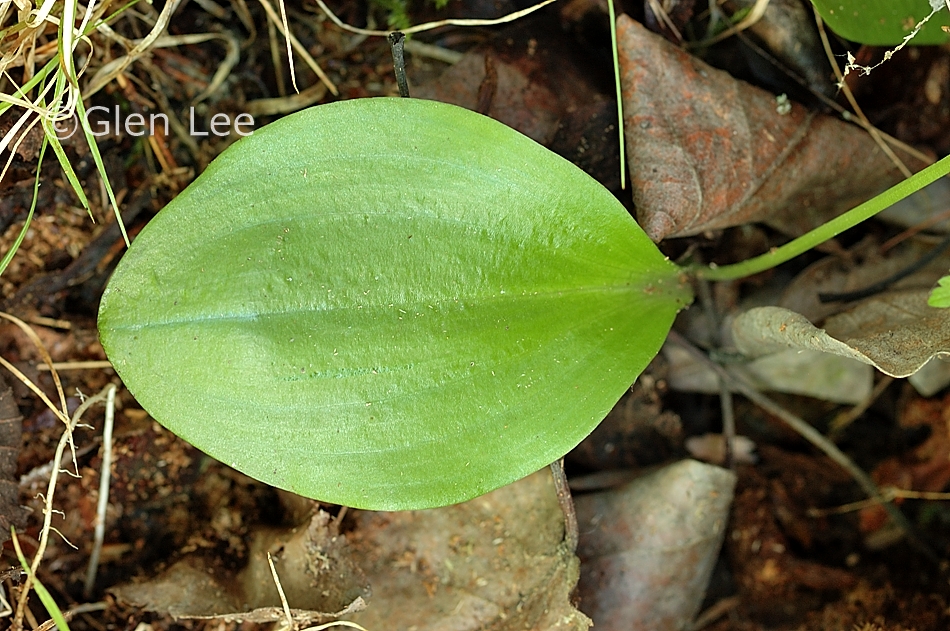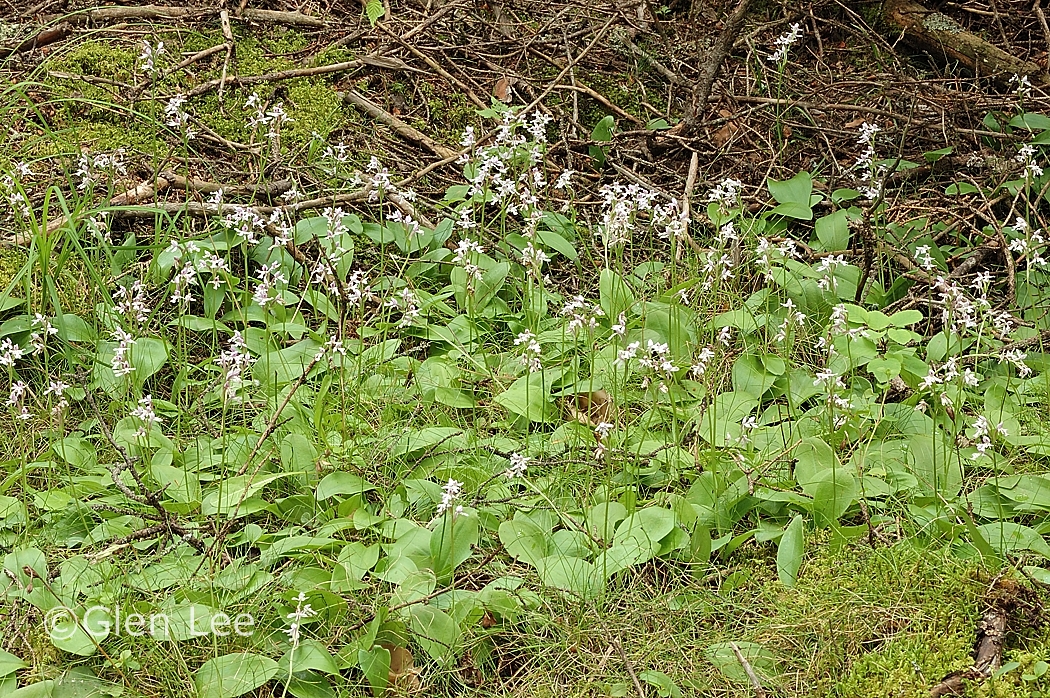 Patch of many plants
General: Small native orchid, the flowers with purple-red spots on white flowers are quite striking. Plants glabrous.
Flowers: Flowers in a short spike, an individual flower measured at 15 mm wide, and 10 mm long. Lateral petals form a hood on top of the flower.
Leaves: A solitary basal leaf, broadly elliptic, to 10 cm long.
Height: Height listed in Budd's Flora to 25 cm. I've measured plants to 22 cm tall.
Habitat: Moist to wet sphagnum moss in spruce woods.
Abundance: Common.
Origin: Native.
When and where photographed: Photos were taken June 22nd and July 8th in the boreal forest, about 350 km north of our home in Regina, SK.