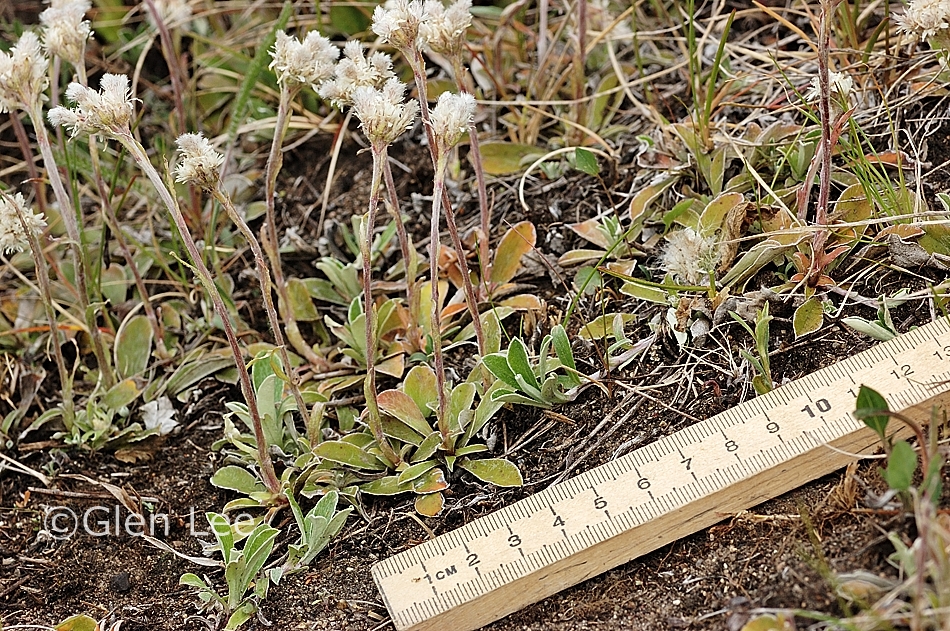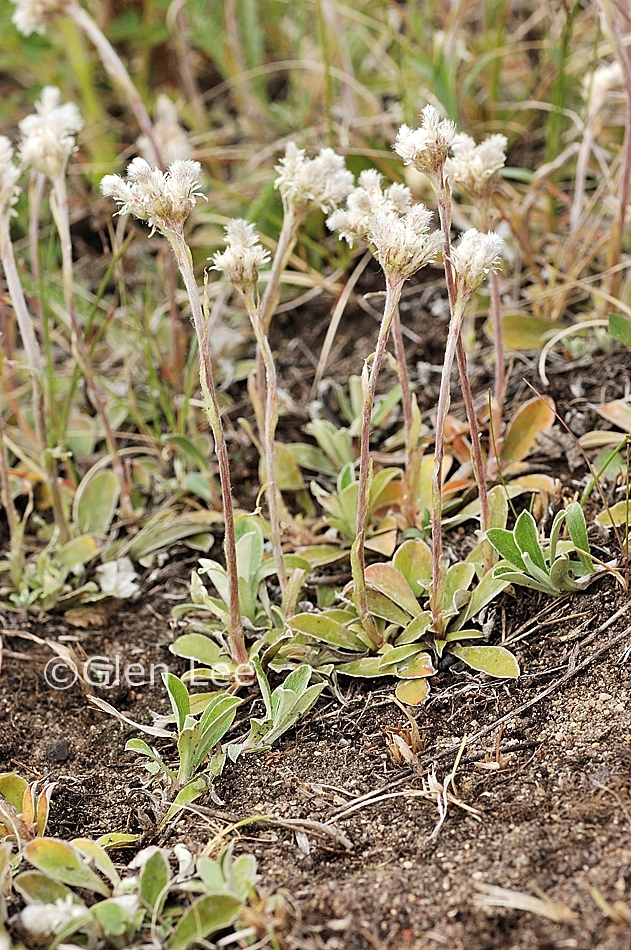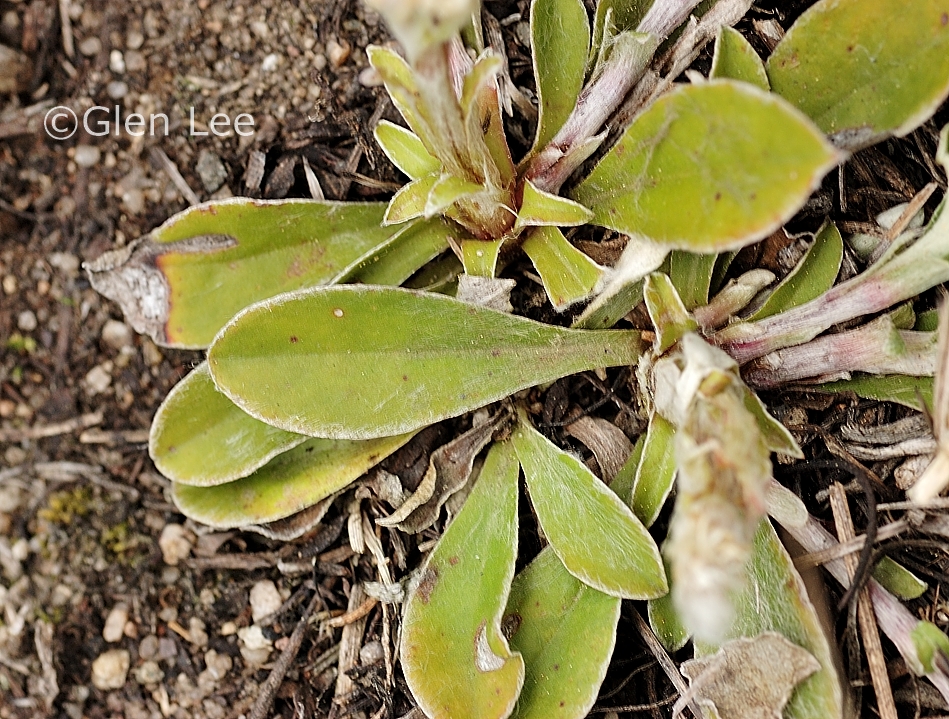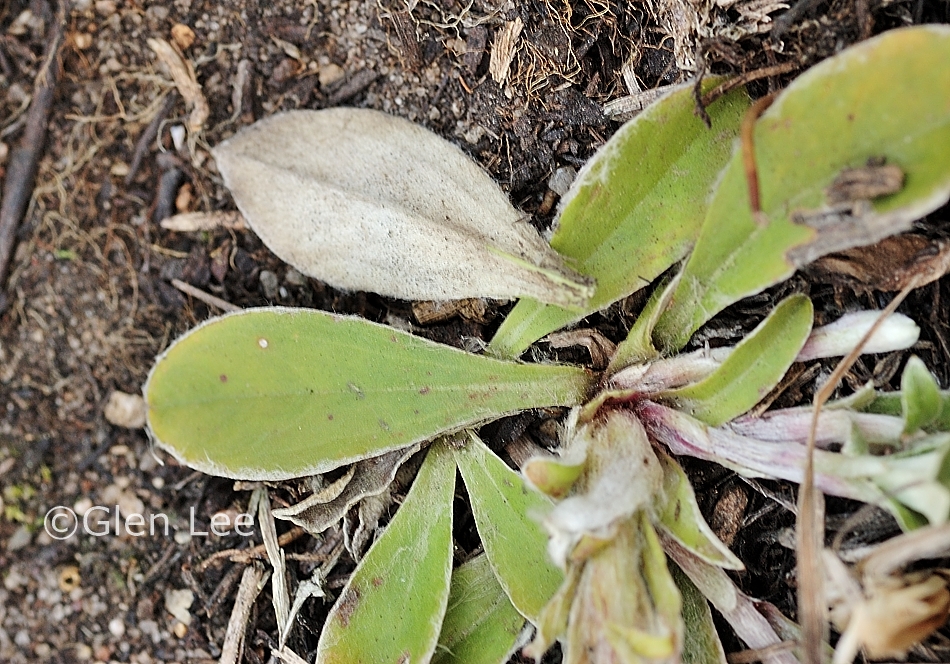 Leaf underside (at top) contrasted with leaf top side (middle) in above photo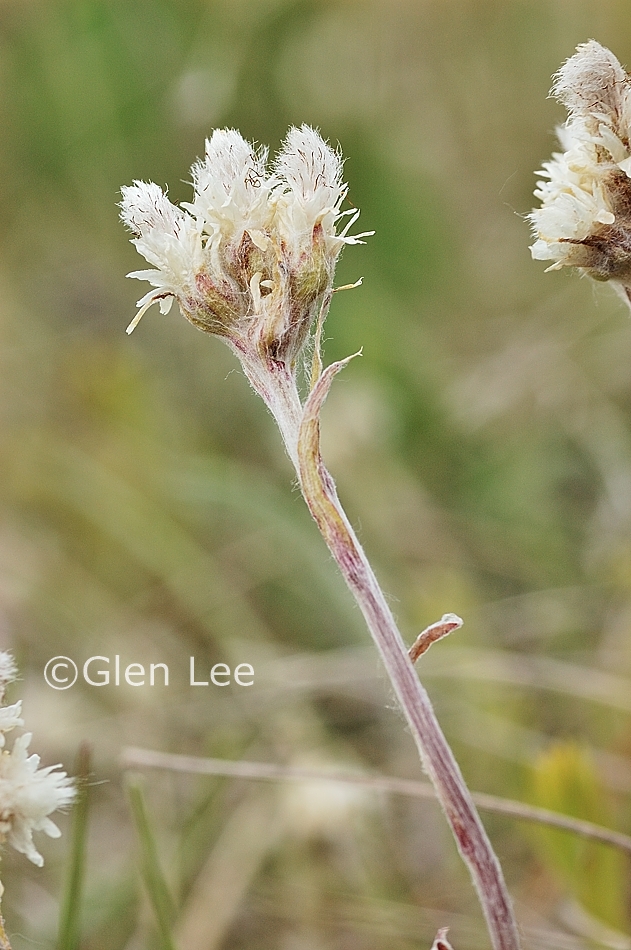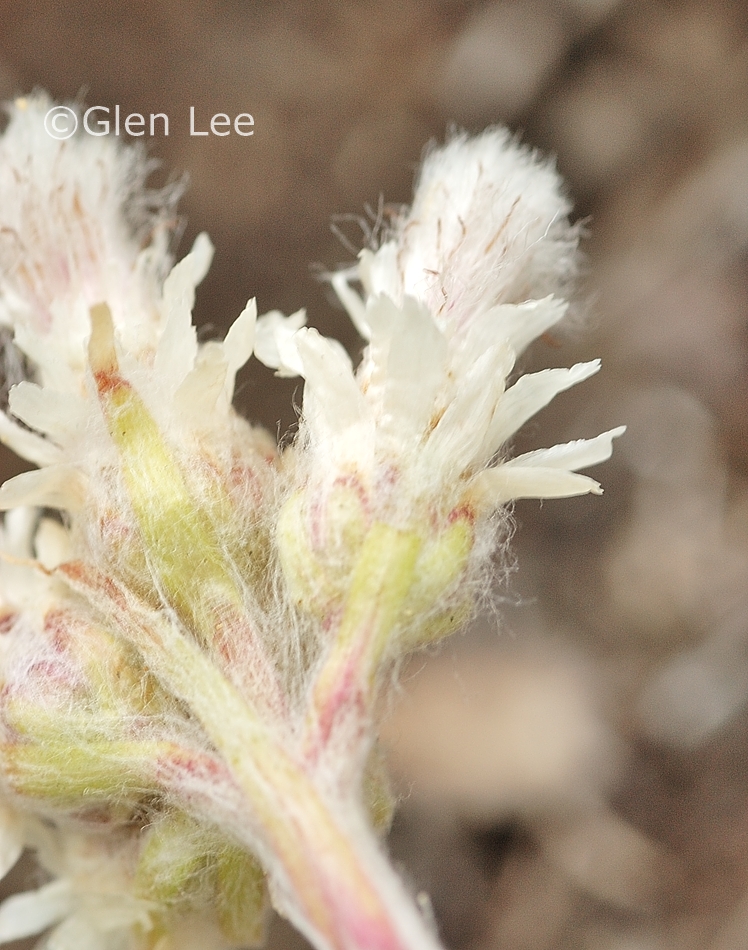 General: A relatively tall Antennaria species.
Flowers: Flower heads measured to 18 mm long. Inner bracts are white.
Leaves: Basal leaves sparingly hairy and green above, and white woolly below. Basal leaves oblanceolate to obovate, with short petioles. Basal leaf measured at 2.5 cm long and 8 mm wide (including petiole). Stem leaves linear, alternate.
Height: Height is listed in Budd's Flora to 25 cm, we measured plants to 12 cm tall.
Habitat: Habitat is dry open woods and moist grassland in the parklands and southern boreal forest.
Abundance: Listed as uncommon in Checklist of Vascular Plants of Saskatchewan.
Origin: Native.
How to identify this species of Antennaria: Basal leaves green above and white woolly below (Taxonomic Reminder for Recognizing Saskatchewan Plants).
When and where photographed: Photos were taken June 6th, meadow boreal forest, about 300 km north east of our home in Regina, SK.