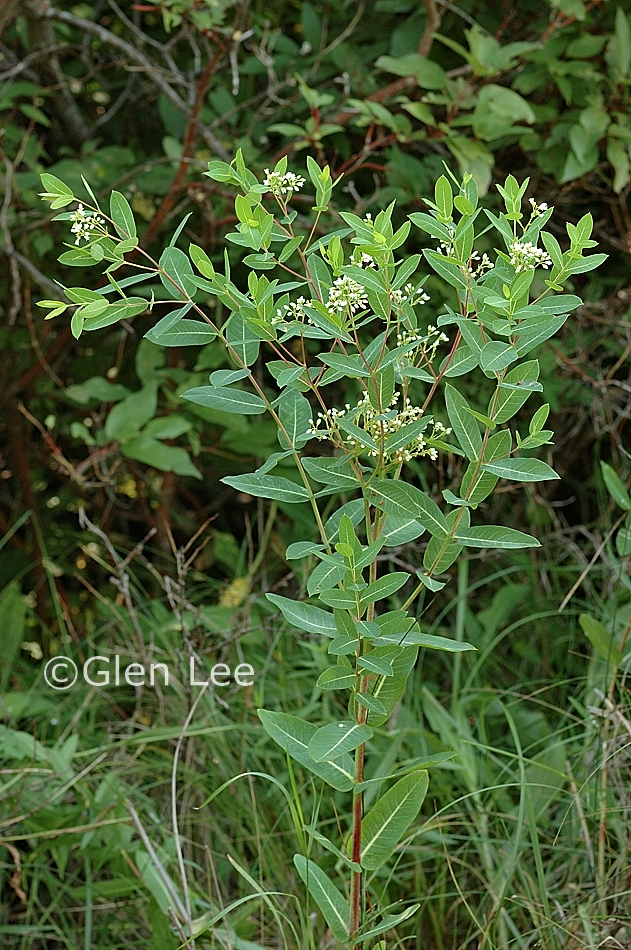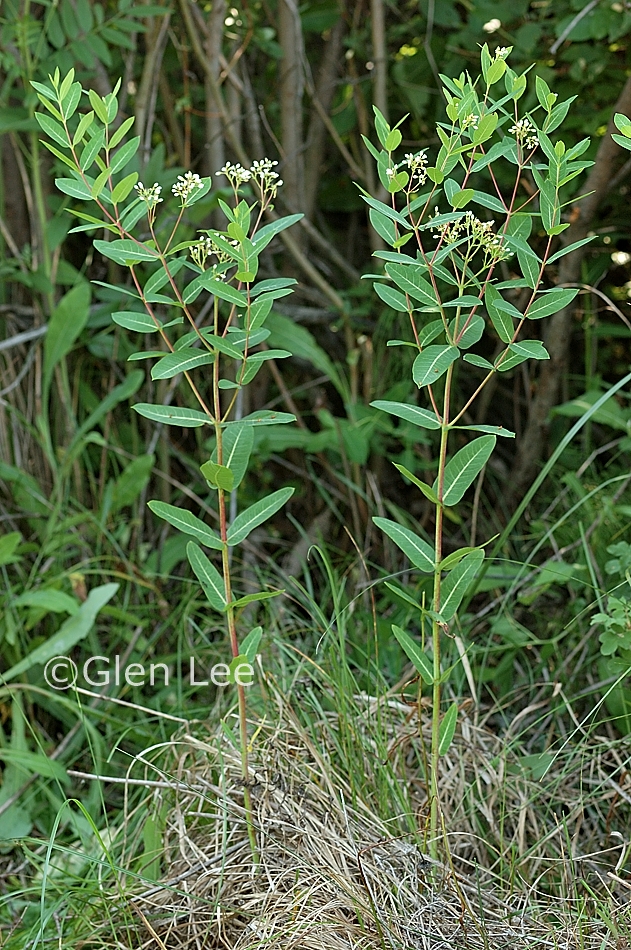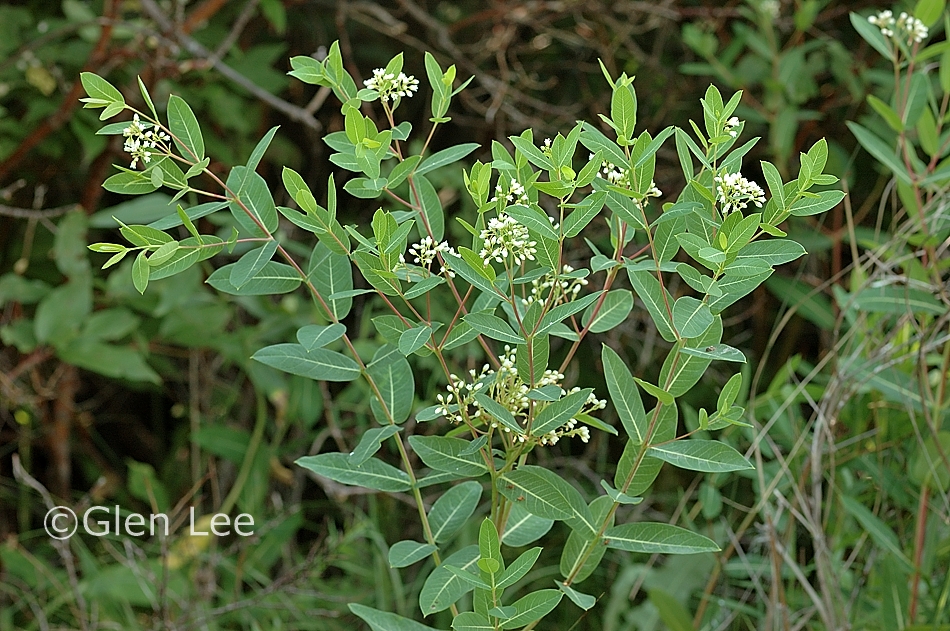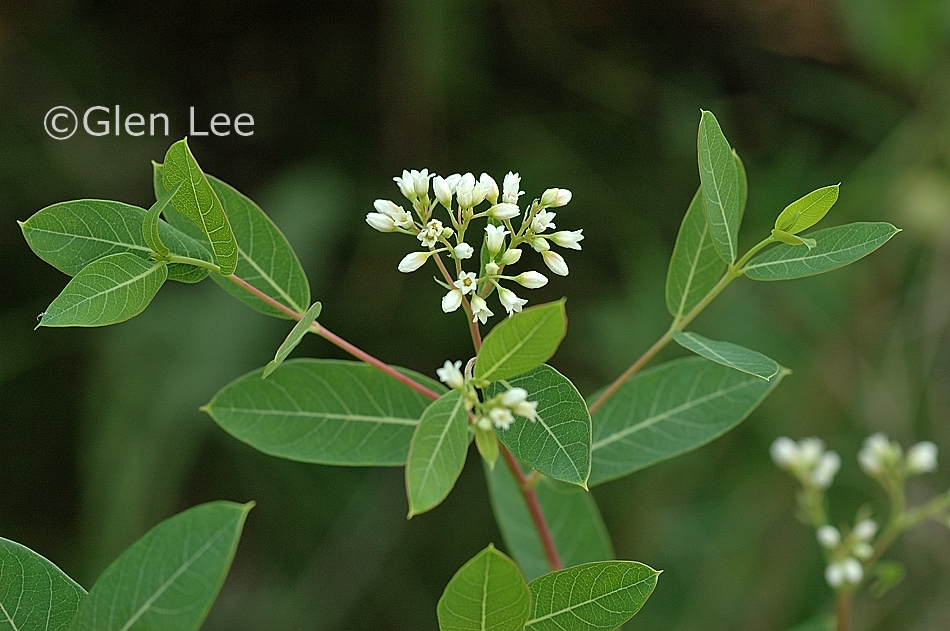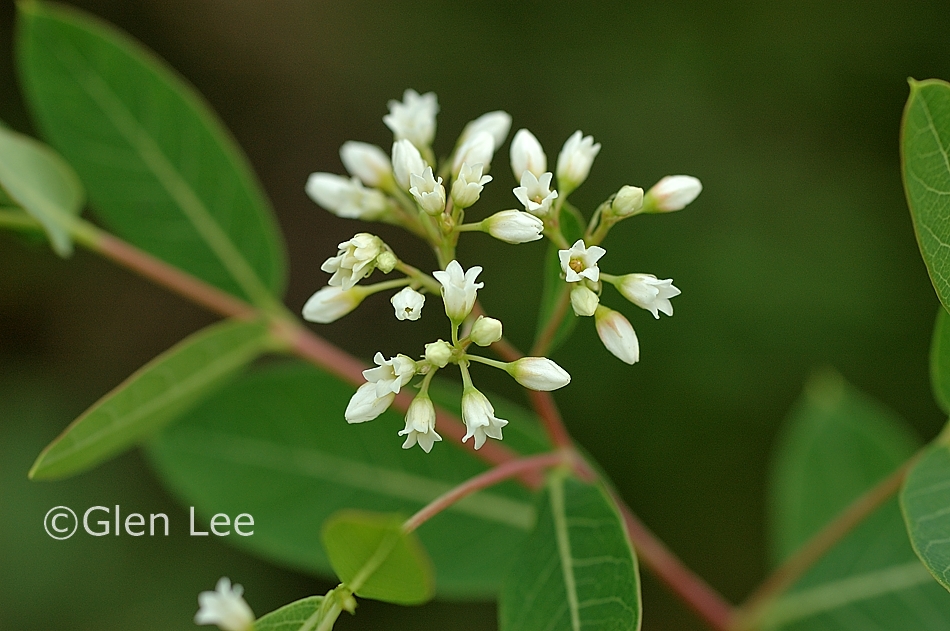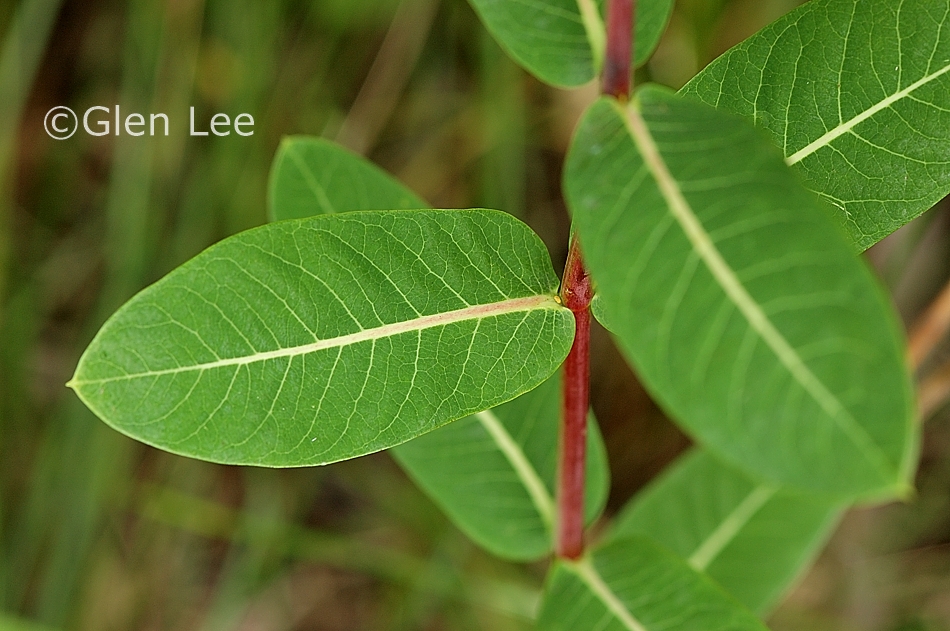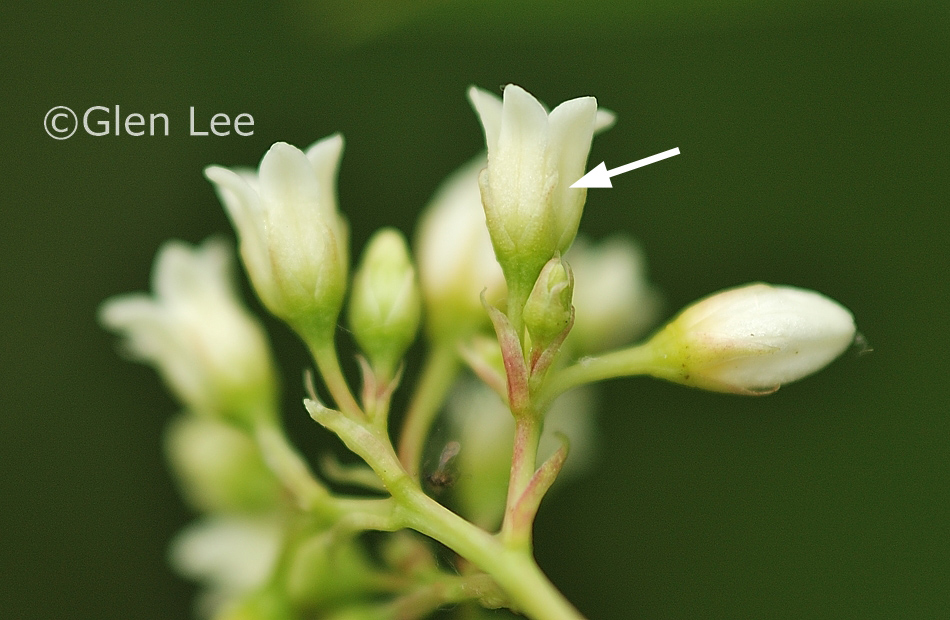 Sepals about half the size of the petals
General: Perennials with a branching growth habit, stems green or red. Plants are glabrous. Stems and leaves when broken exude a milky sap.
Flowers: Flowers are white, bell-shaped, grow in panicles at end of stems and upper leaf axils, measured to 5 mm in length.
The taxonomic key in Budd's Flora to distinguish A. cannabinum in genus Apocynum, is that petals are less than twice as long as sepals and stem leaves ascending. I measured a couple of flowers to have petals 5 mm in length and sepals 3 mm in length, other flowers (as shown in the photo above) had sepals about half the length as the petals. I found that petal to sepal ratio wasn't useful in determining this species.
Leaves: Leaves are opposite, cauline, ascending, lower leaves sessile, upper leaves with short petioles, lanceolate to oblong. We measured a leaf at 10.5 cm long and 5 cm wide.
Height: Height listed in Budd's Flora to 150 cm, we measured plants to 118 cm tall.
Habitat: Habitat is moist thickets and stream banks.
Abundance: Listed as common in Checklist of the Vascular Plants of Saskatchewan.
Origin: Native.
When and where photographed: Photos taken July 21st, marshy thicket, Qu'Appelle Valley, 140 km east of our home in Regina, SK.