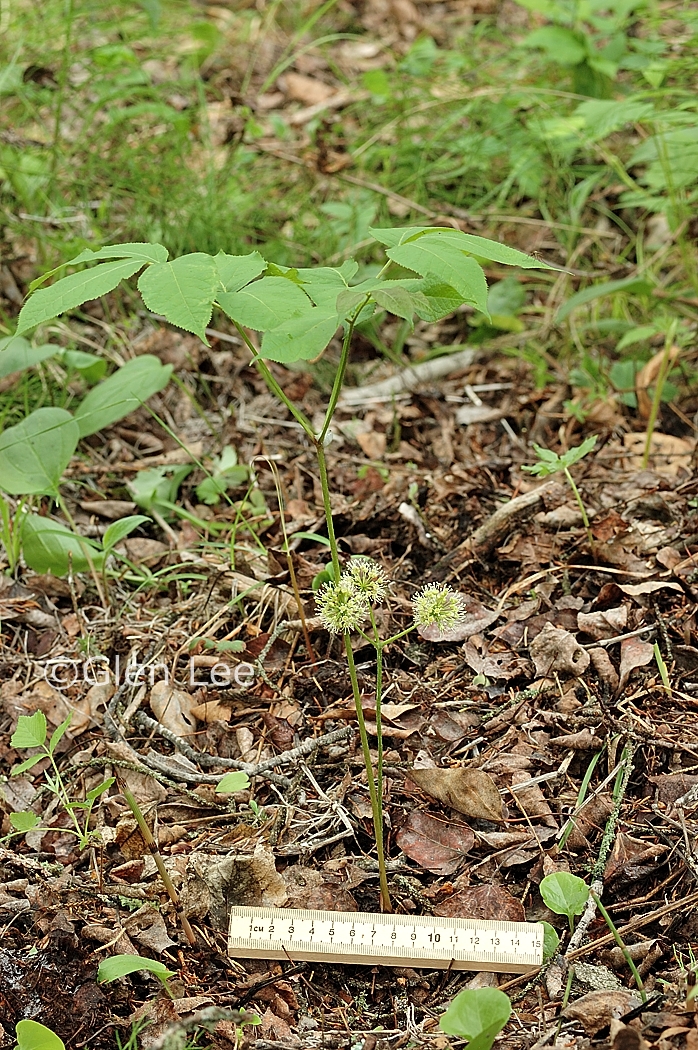 15 cm ruler for scale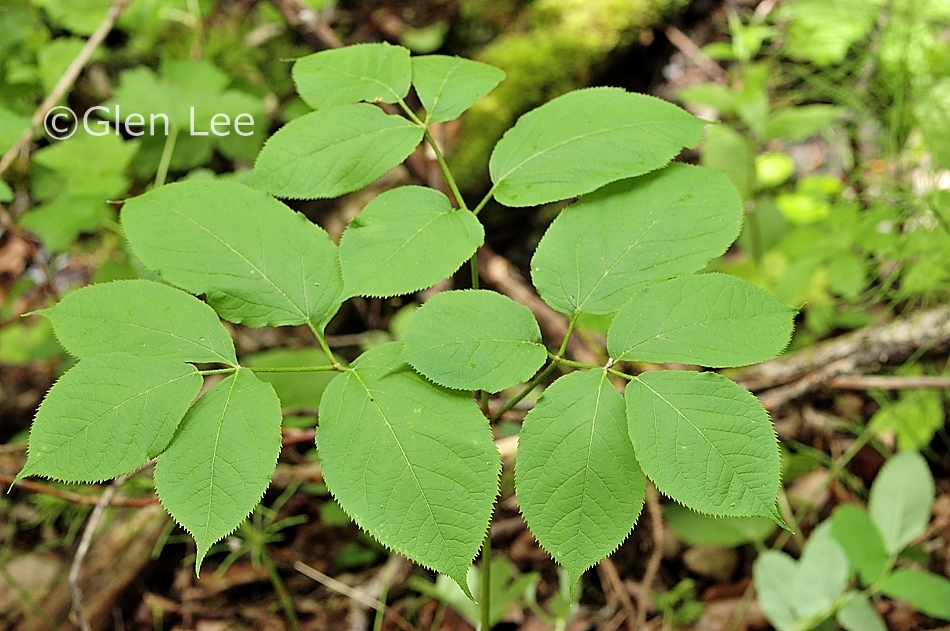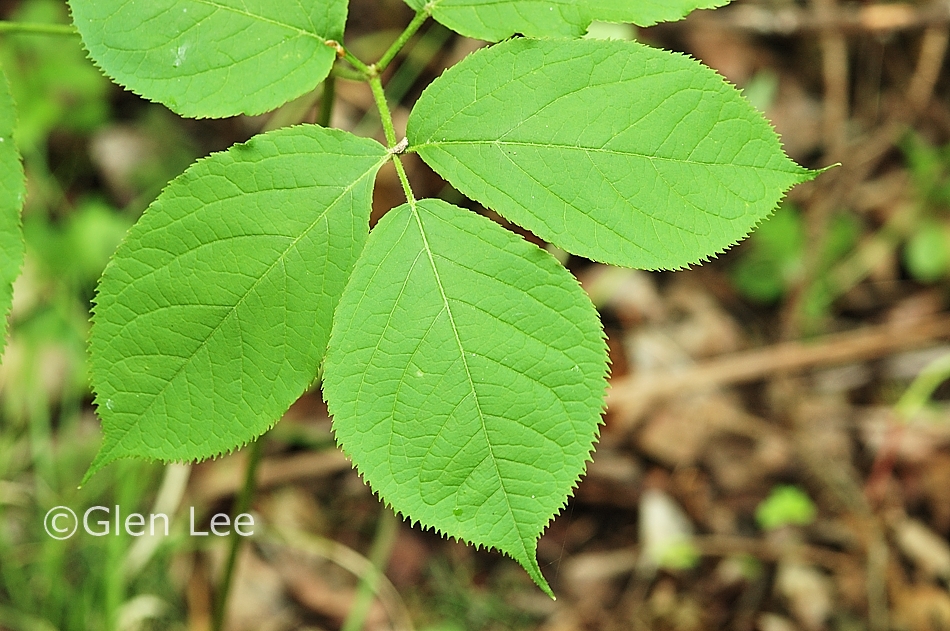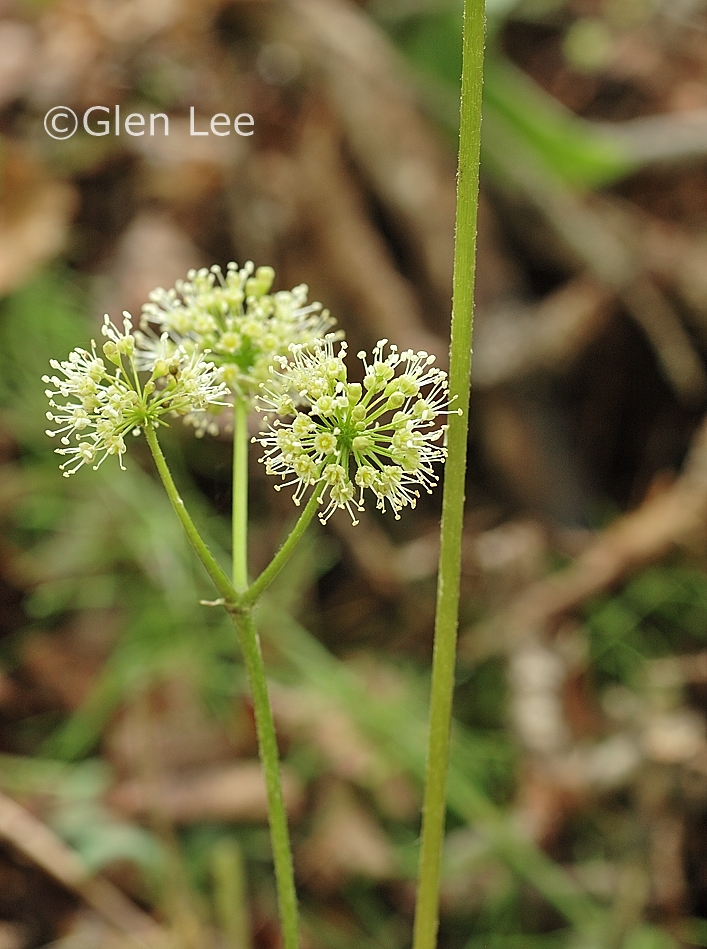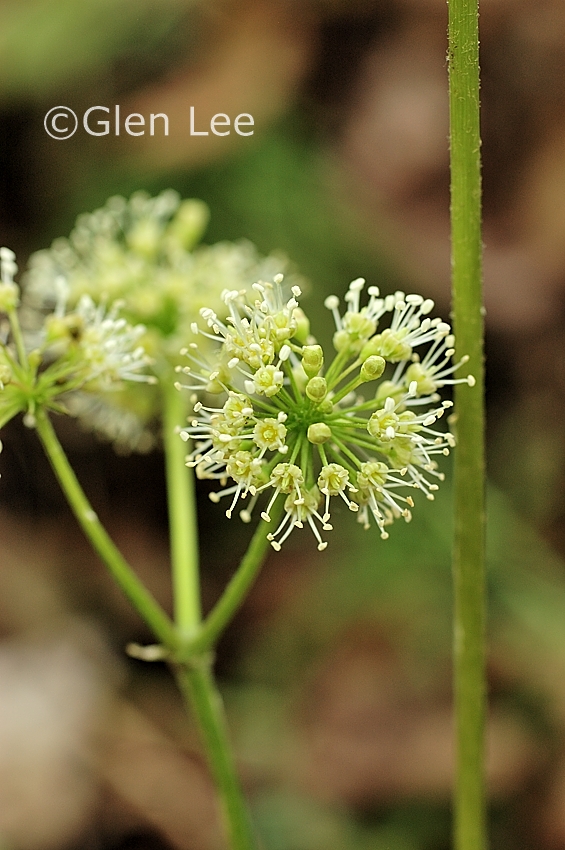 General: Woodland perennial branching towards the top. The key to genus Aralia in Budd's Flora lists this species as being glabrous. However, we observed the stems and bottom and tops of leaves as sparsely hairy.
Flowers: Flowers in 3 globose umbels under the leaflets, flowers small, green, we measured diameter of an umbel at 3 cm.
Leaves: Leaves usually solitary, basal, compound consisting of 3 to 5 leaflets. Leaflets ovate, serrate, leaf blade measured to 11 cm long.
Height: Height listed in Flora of Alberta to 60 cm, we measured plants to 44 cm tall.
Habitat: Woodland understory plant in Saskatchewan's parklands and boreal forest
Abundance: Very common.
Origin: Native.
When and where photographed: Took the above photos on June 24th, moist woods, Duck Mountain Provincial Park, 300 km north east of our home in Regina, Saskatchewan.