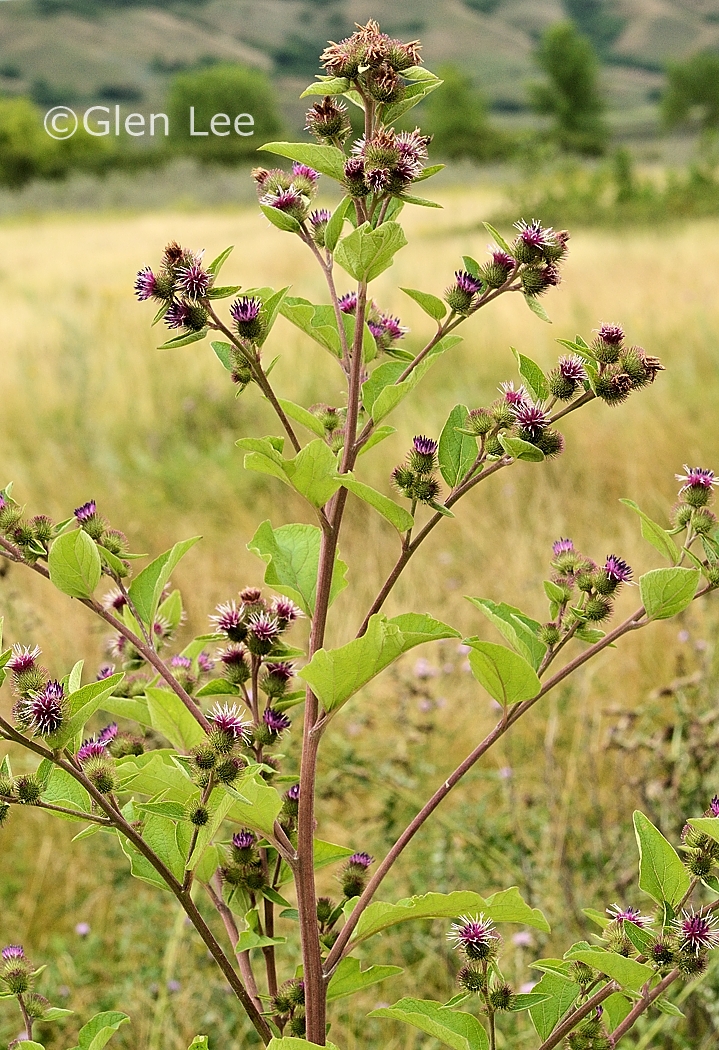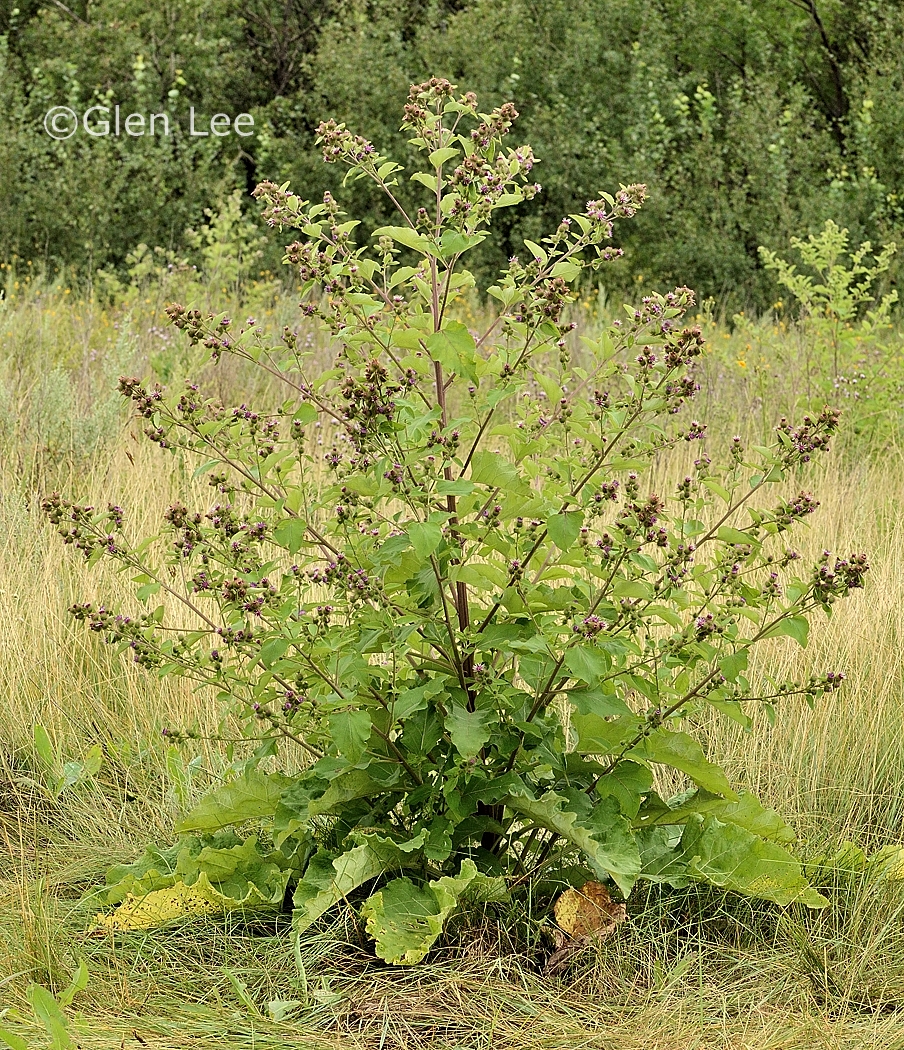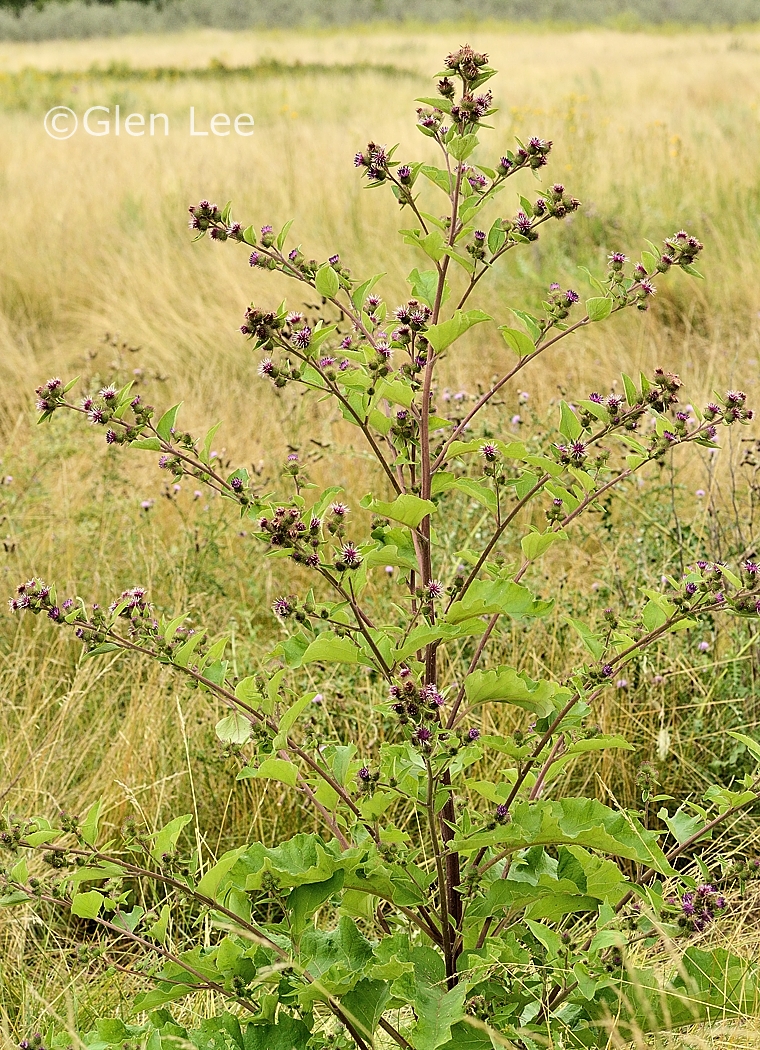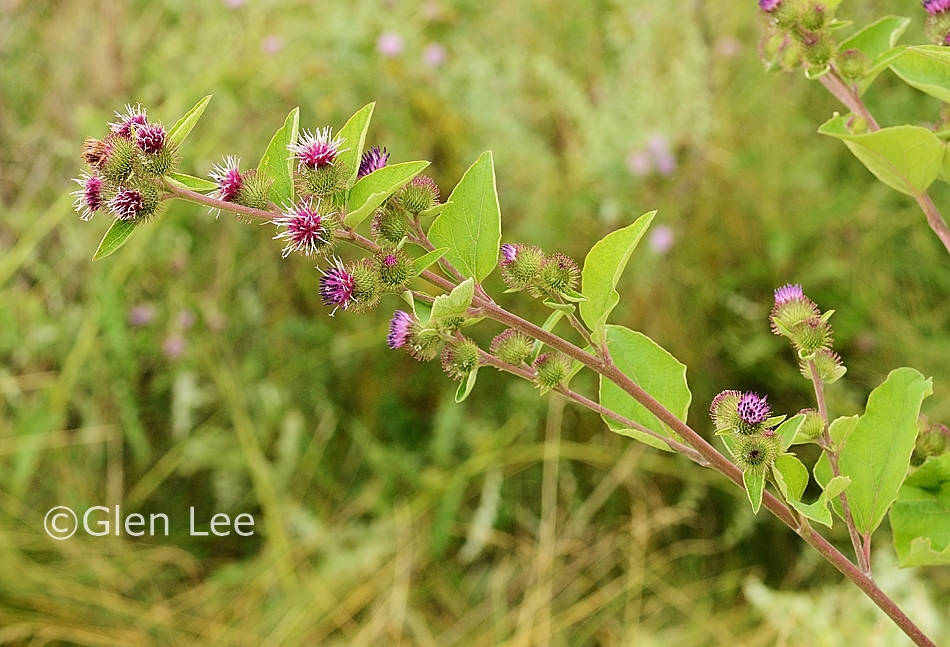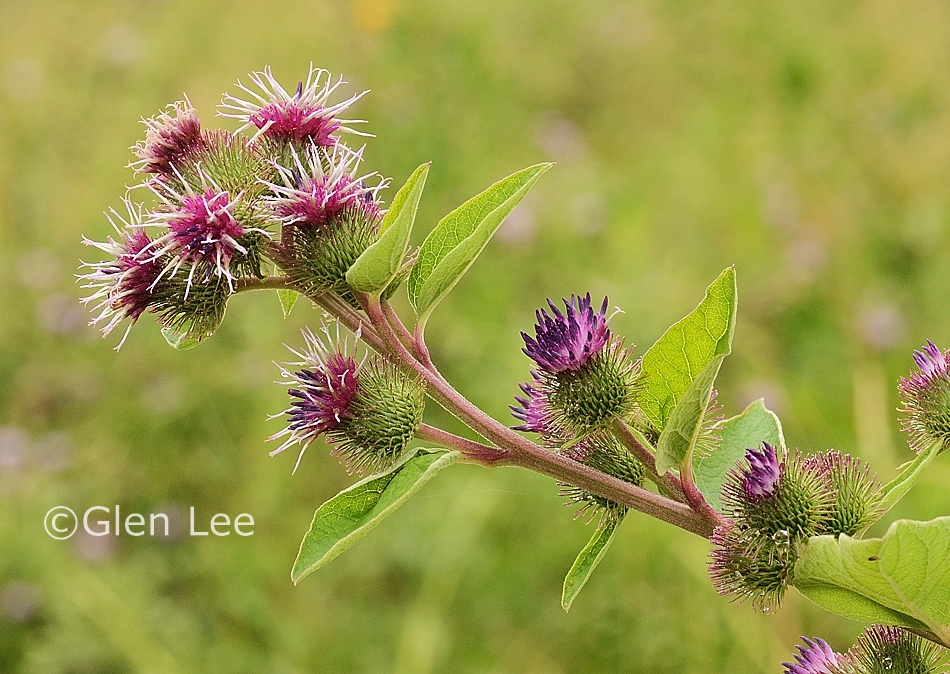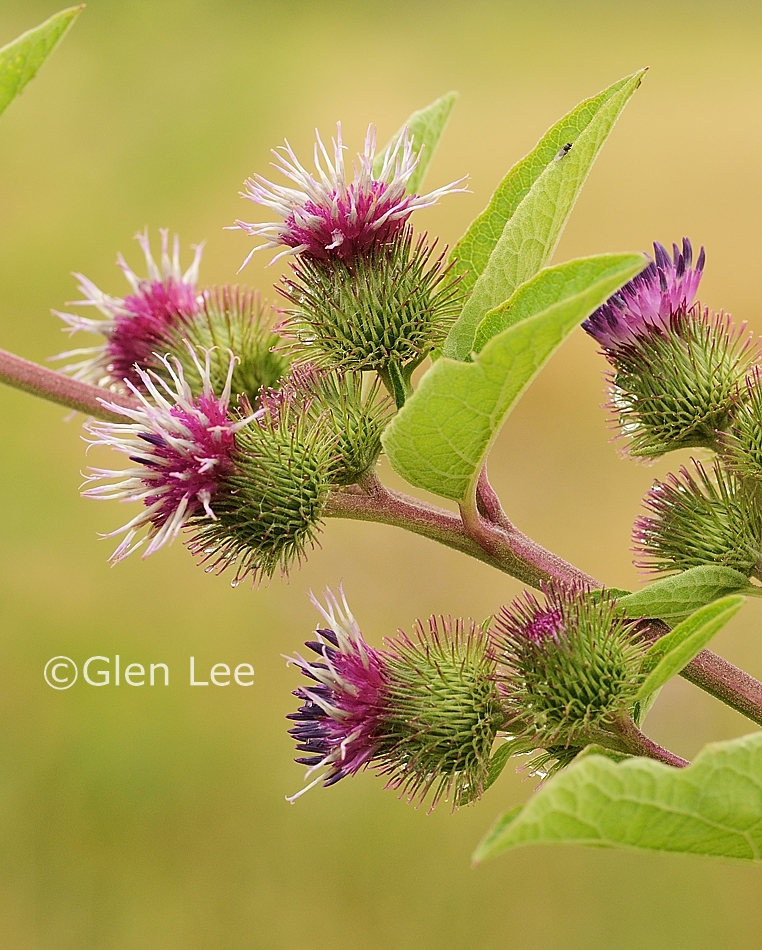 Spines holding a few drops of water - photo taken on a rainy day.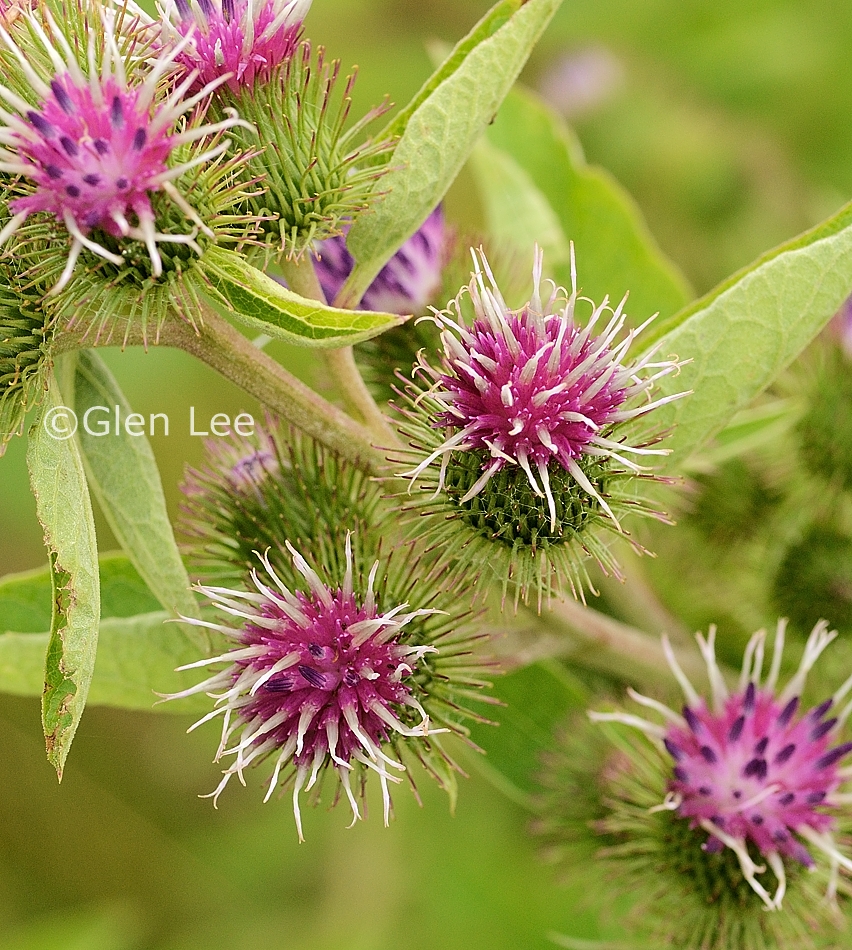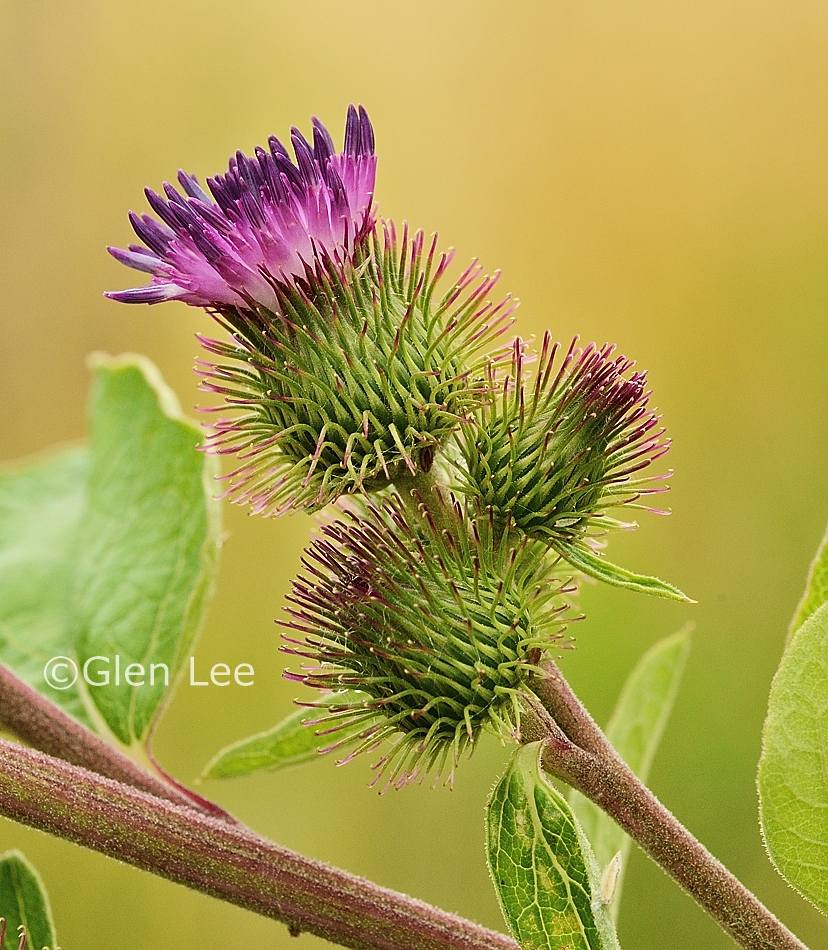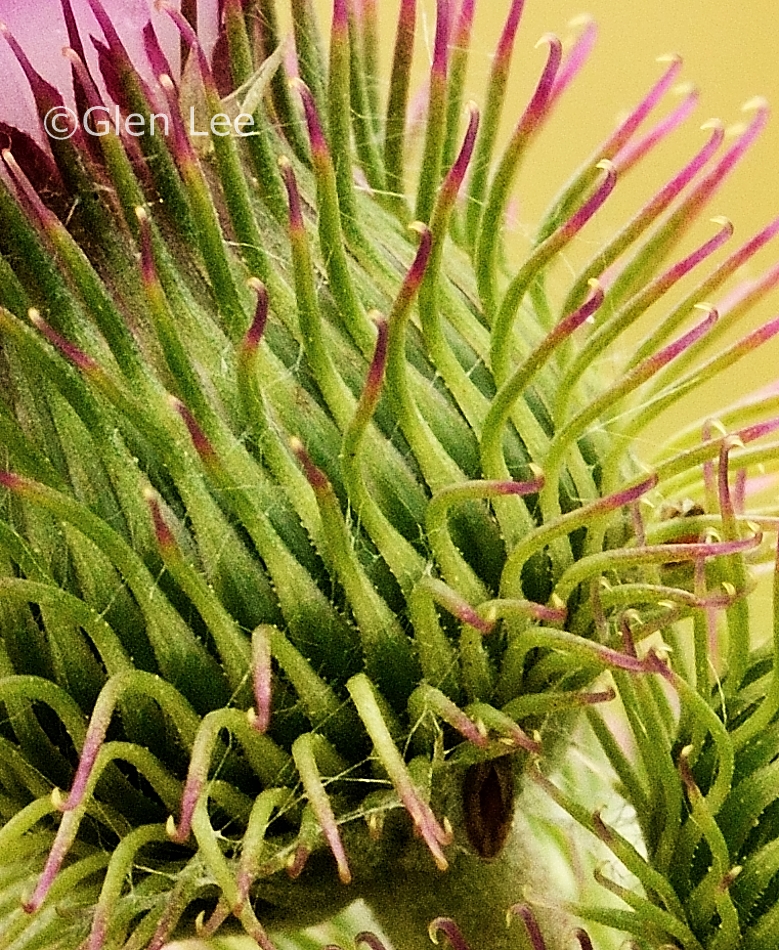 Involucre slightly woolly.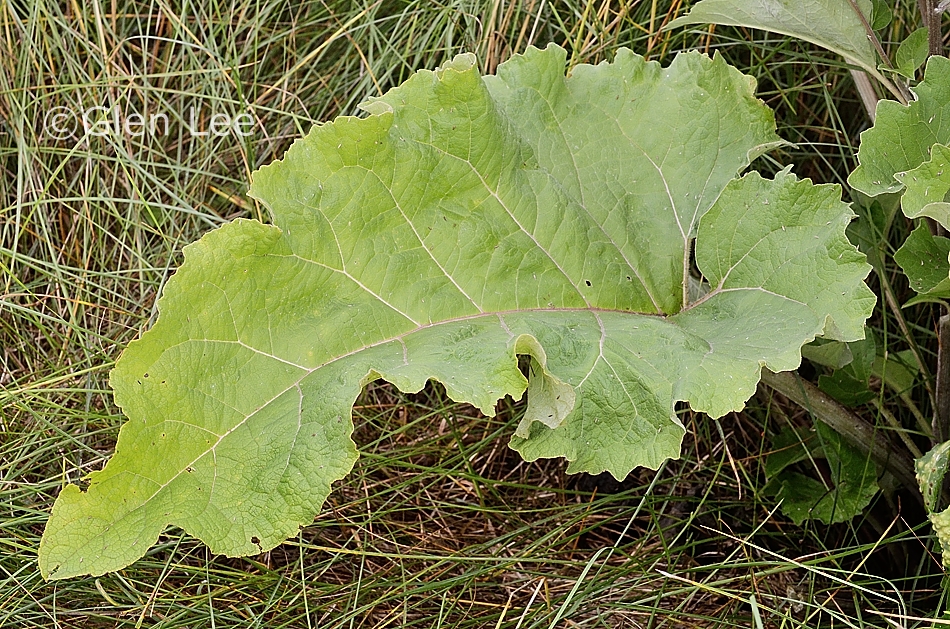 General: Large, coarse biennials with a branching growth habit and broad leaves.
Flowers: Many flower heads in panicles. Flowers discoid only (no ray flowers), corollas reddish-purple, we measured corollas to 10 mm long, and flower heads to 20 mm diameter. Involucres have spines with hooked tips. We measured an involucre at 18 mm wide (spine tip to spine tip). Involucres slightly woolly / cobwebby.
Leaves: Huge, ovate with a cordate base, alternate, wavy-margined, reduced in size upwards. Leaves puberulent above, and puberulent to tomentose beneath. The leaf highlighted in the photo above was 43 cm long by 29 cm wide.
Height: Height listed in Budd's Flora to 200 cm, we measured plants to 195 cm tall.
Habitat: Waste places, moist woods, and stream banks.
Abundance: Listed as uncommon in Checklist of the Vascular Plants of Saskatchewan, I'm finding it increasingly where I hike in southern Saskatchewan. Has been declared a noxious weed in Saskatchewan.
Origin: Introduced.
How to identify this species of Arctium: Might be mistaken for Arctium tomentosum. However, the bracts of the involucre of Arctium tomentosum are densely cottony, whereas with Arctium minus the bracts of the involucre are sometimes slightly woolly (Budd's Flora).
When and where photographed: Photos taken August 6th on moist grassland, Qu'Appelle Valley, about 30 km north of our home in Regina, SK.