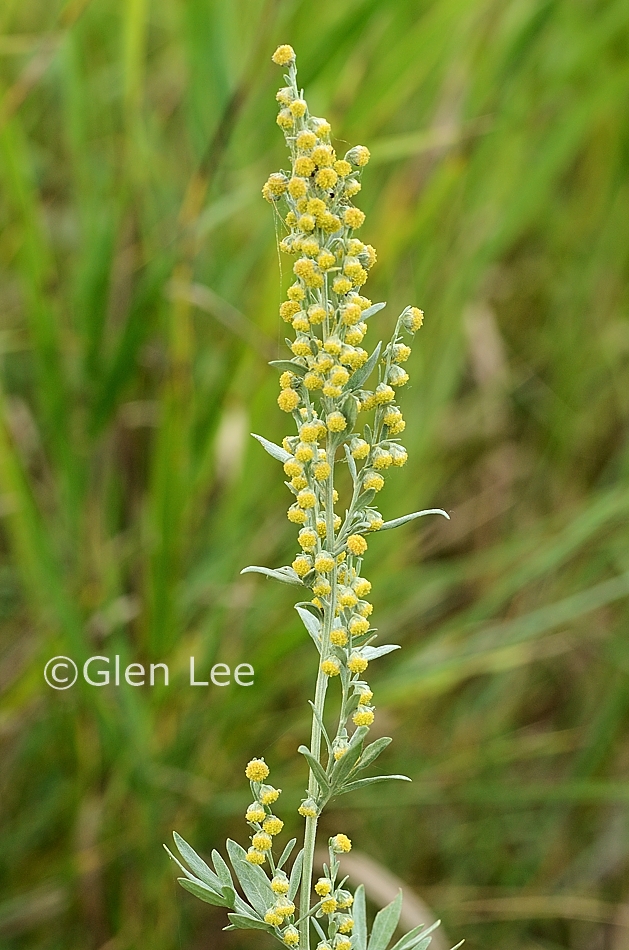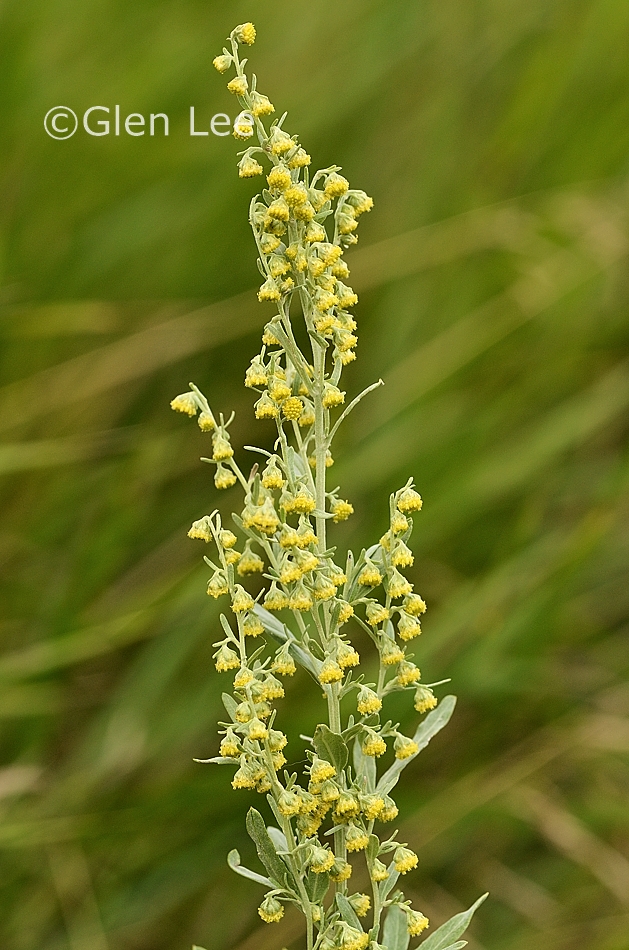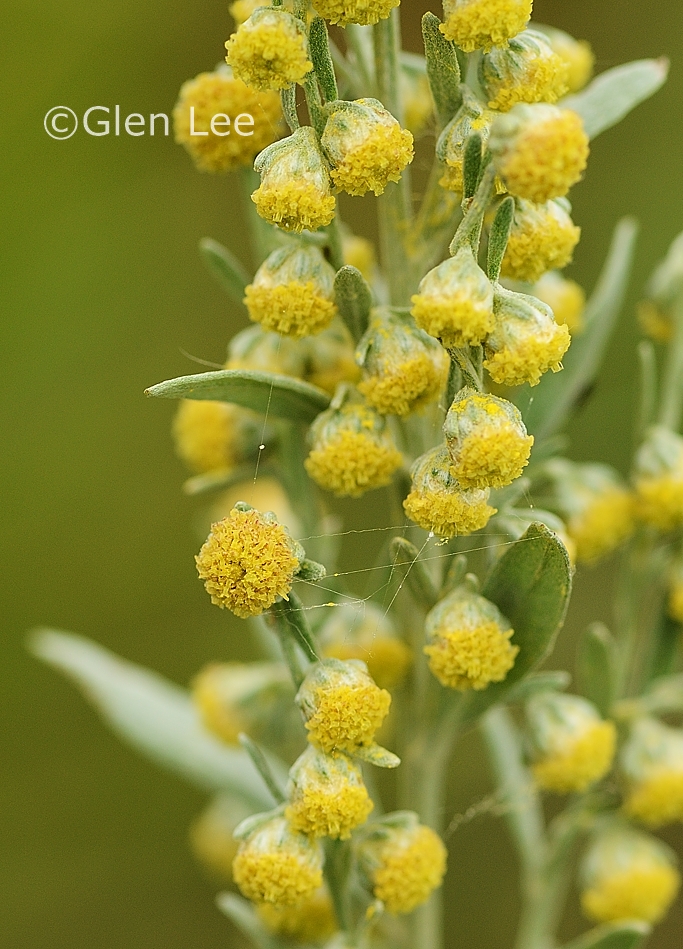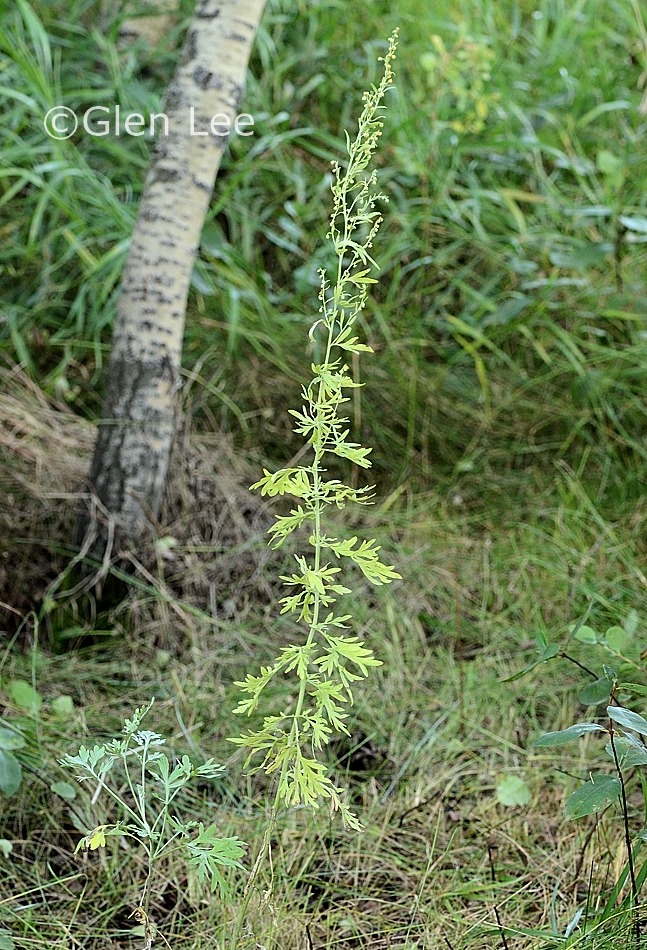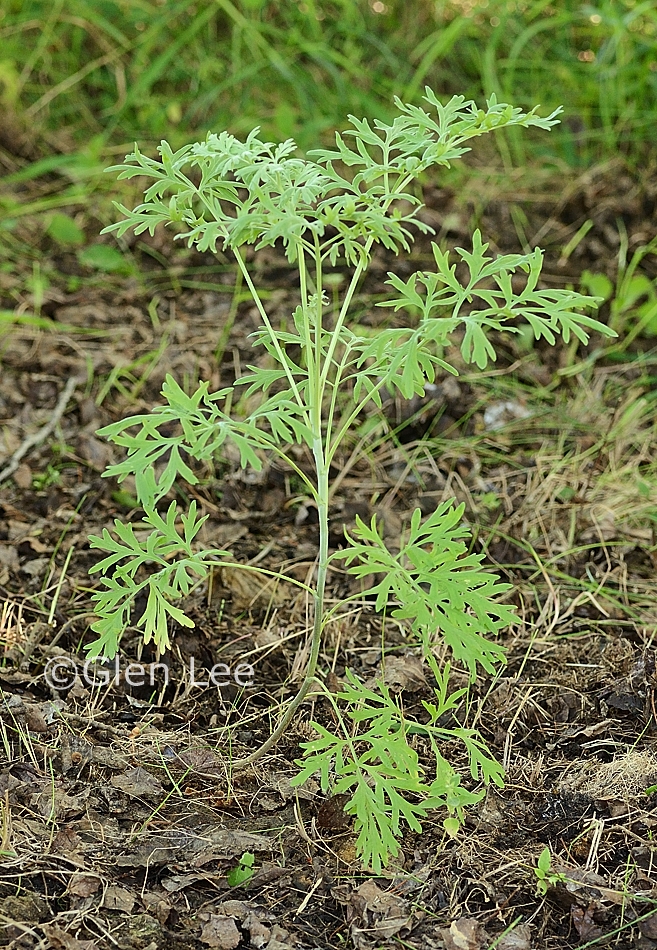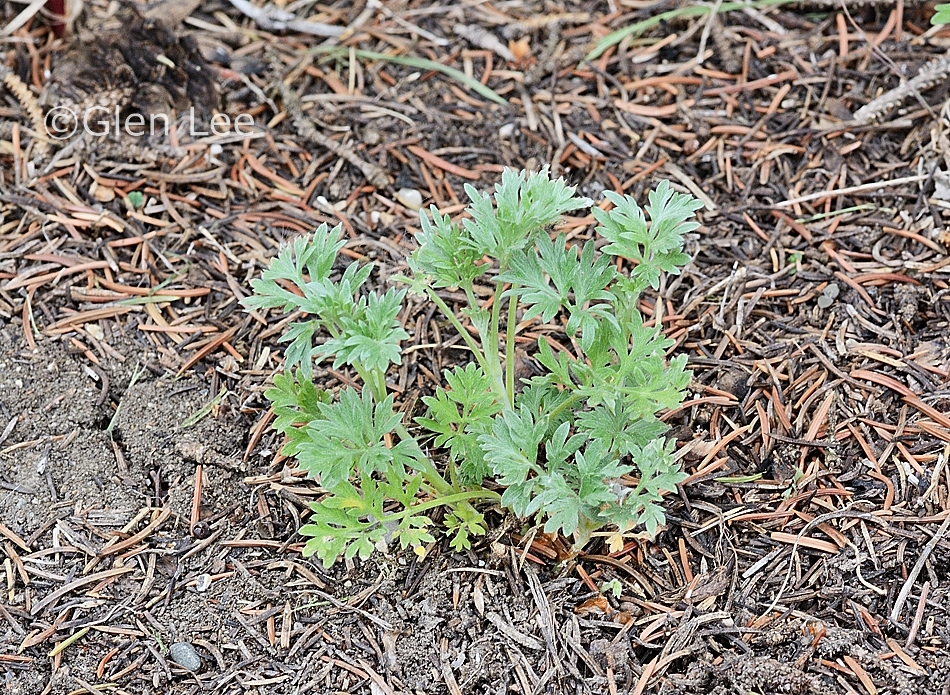 Small plant photographed on June 8th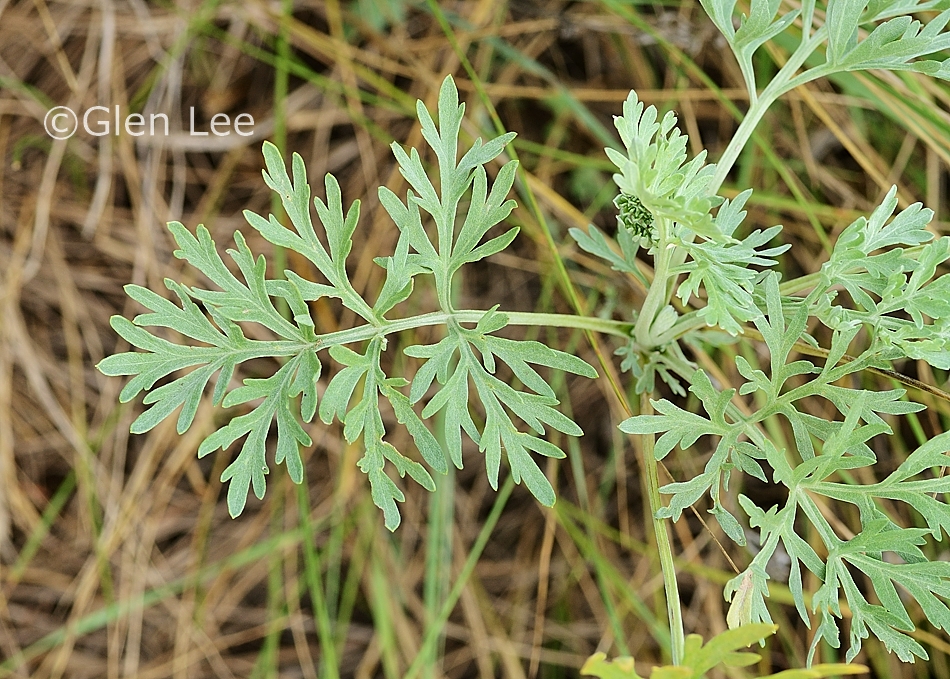 General: Perennial plants with a single stem or a bushy growth habit. Foliage is silvery canescent, and aromatic.
Designated as a noxious weed in Saskatchewan.
Flowers: Flower heads grow in a long panicle. Flower heads are nodding, discoid, we measured a flower head at 3 mm diameter, with an involucre 2 mm high.
Leaves: Leaves alternate, lower leaves with petioles, upper-most leaves sessile. Leaf in photo was measured at 5.5 cm long by 6.5 cm wide (not including petiole). Lowest leaves divided 3 times, leaves reduced in size upwards.
Height: Height listed in Budd's Flora to 100 cm, we measured plants to 170 cm tall.
Habitat: Disturbed soil and waste places.
Abundance: Common.
Origin: Introduced.
When and where photographed: These photos were taken June 8th, park alongside University of Regina, August 17th, waste ground in the Qu'Appelle Valley 30 km north of Regina, SK, and August 26th, small woodland in pasture, Parklands, about 40 km east of our home in Regina, SK.