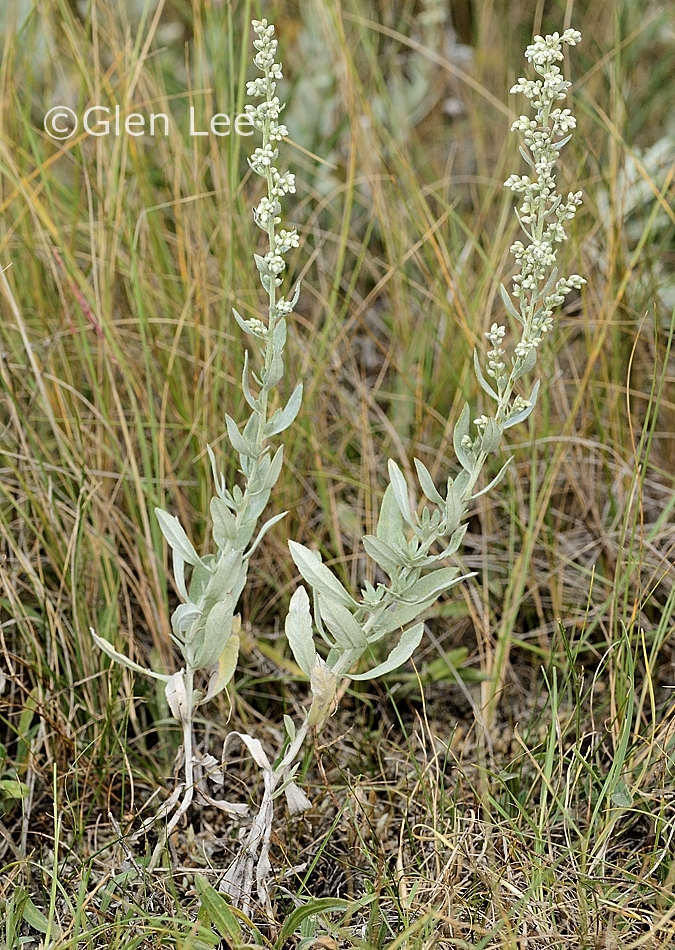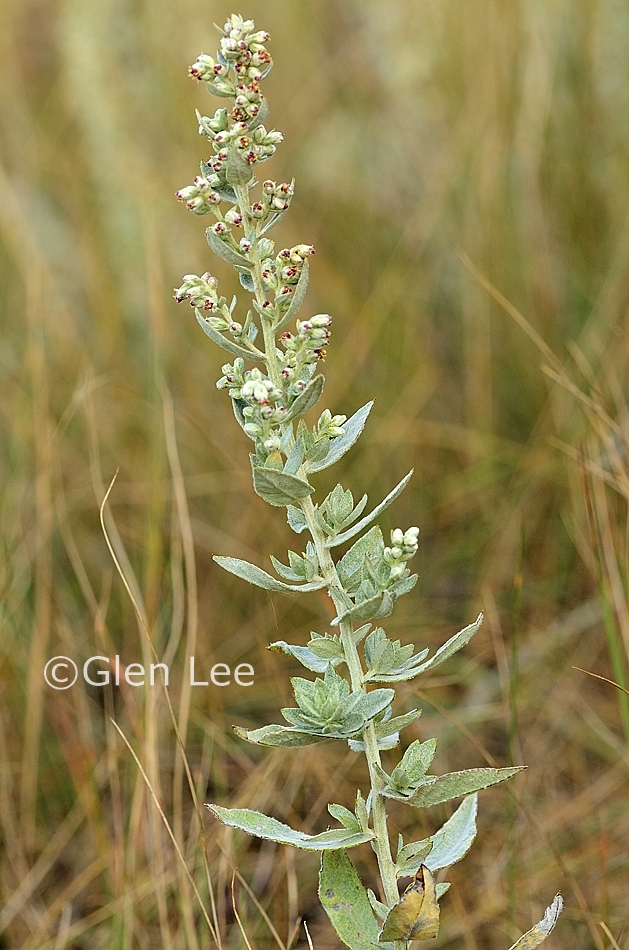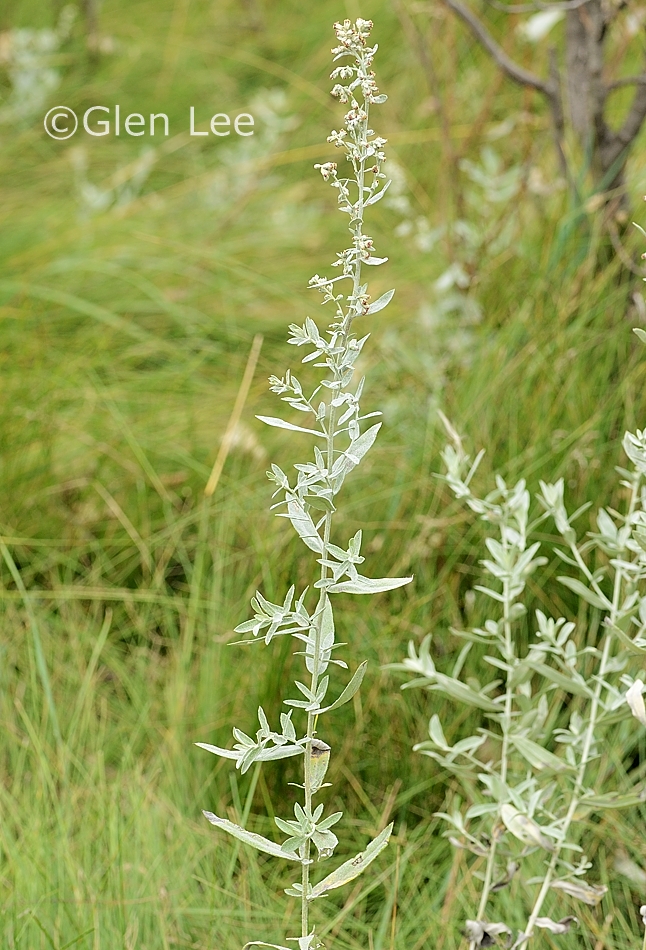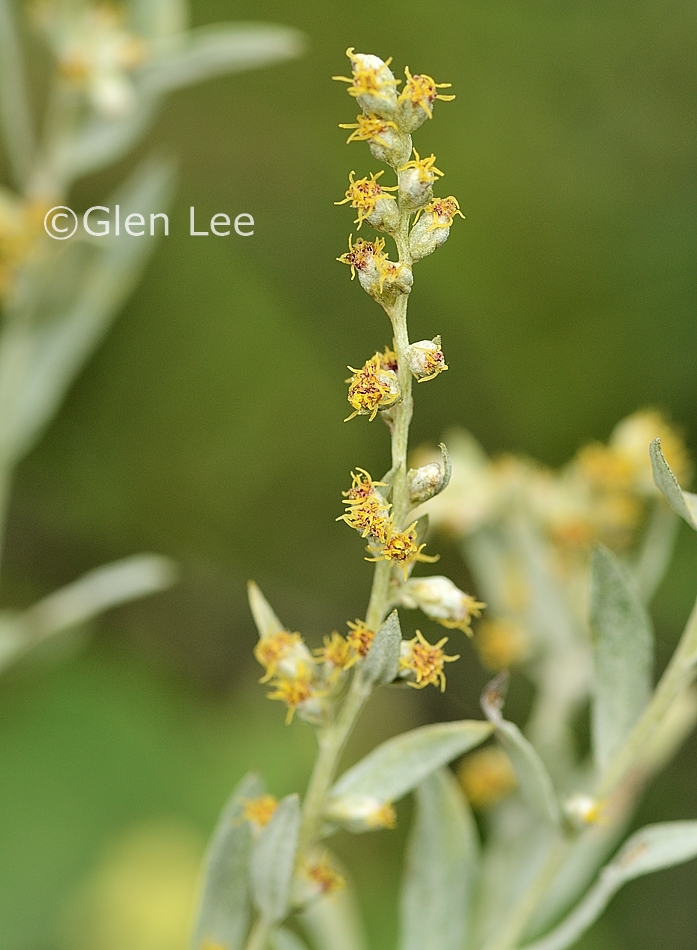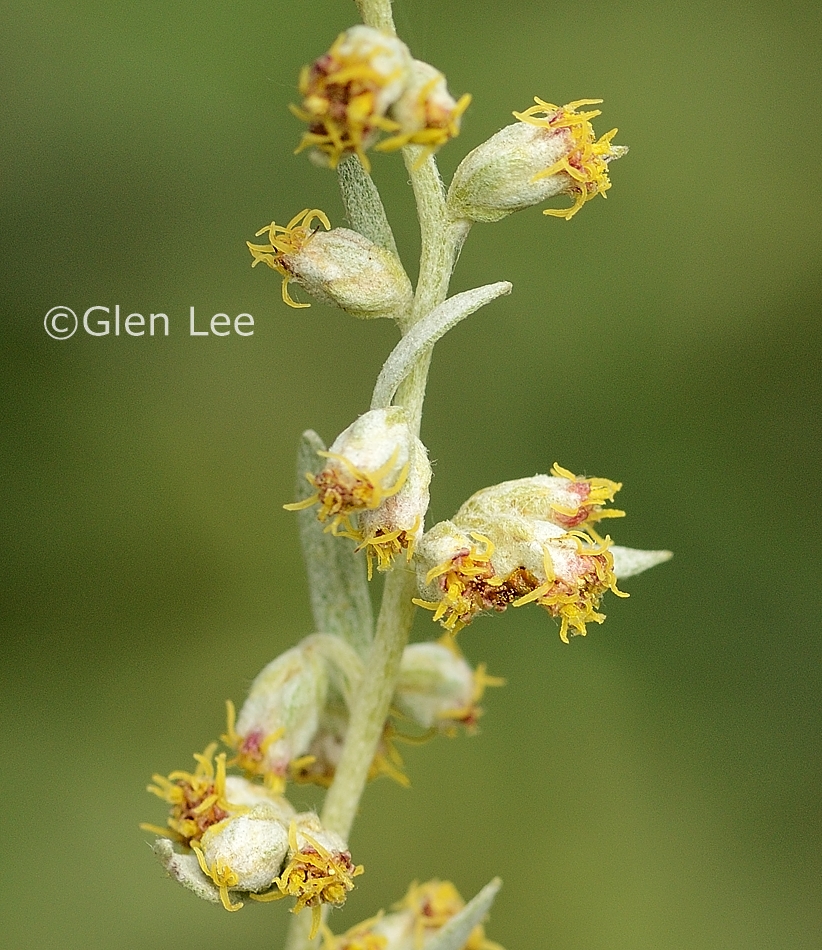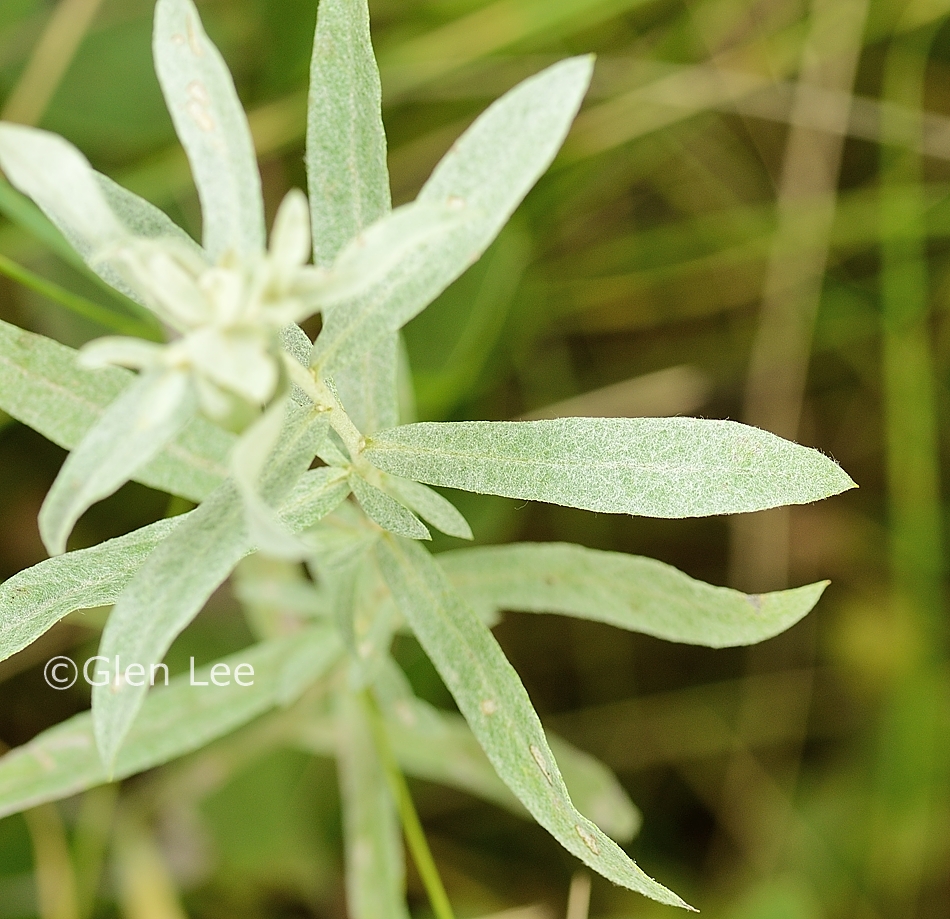 General: Upright plants which are rhizomatous, often forming large colonies. The foliage has a strong sage aroma.
Flowers: Flower heads are paniculate, discoid, purple and yellow in colour, but appear brown when viewed from a metre away. We measured a flower head at 4 mm long. Calyx is woolly.
Leaves: Leaves are mostly alternate (a few opposite), sessile, entire, elliptical. We measured a leaf at 65 mm long and 11 mm wide. Leaves and stem are woolly, white-silver in colour.
Height: Height is listed in Budd's Flora to 60 cm, we measured plants to 86 cm tall.
Habitat: Moister prairie.
Abundance: Very common.
Origin: Native.
When and where photographed: We took the above photos August 18th the Qu'Appelle Valley, 30 km north of Regina, SK, and August 22nd, prairie on edge of small woodland, Parklands, 40 km east of our home in Regina, SK.