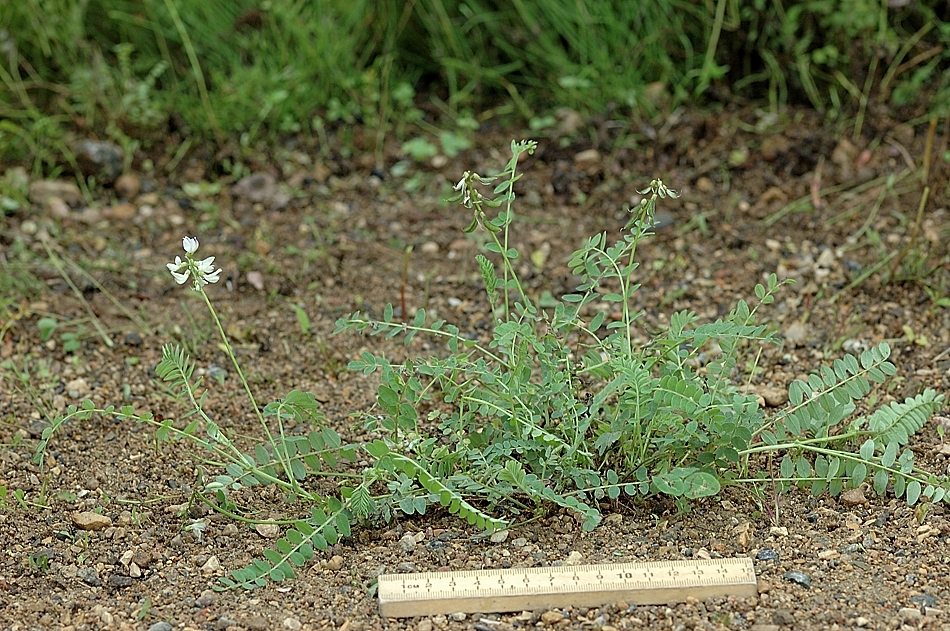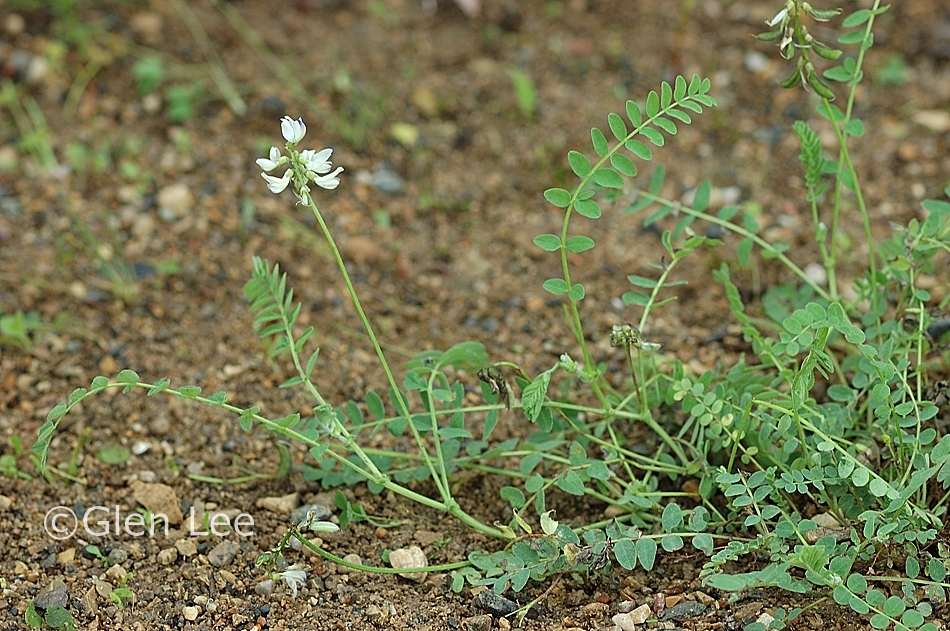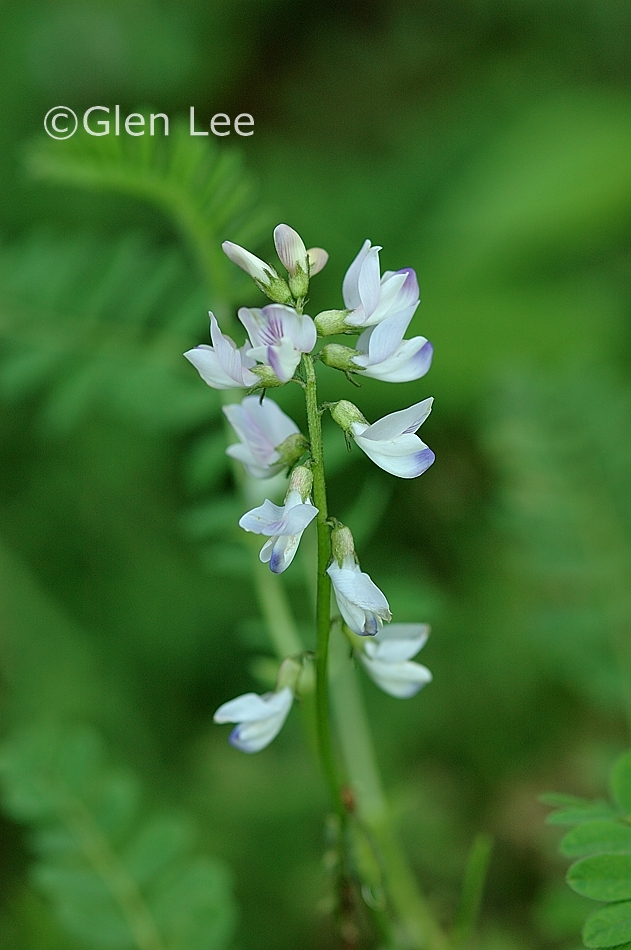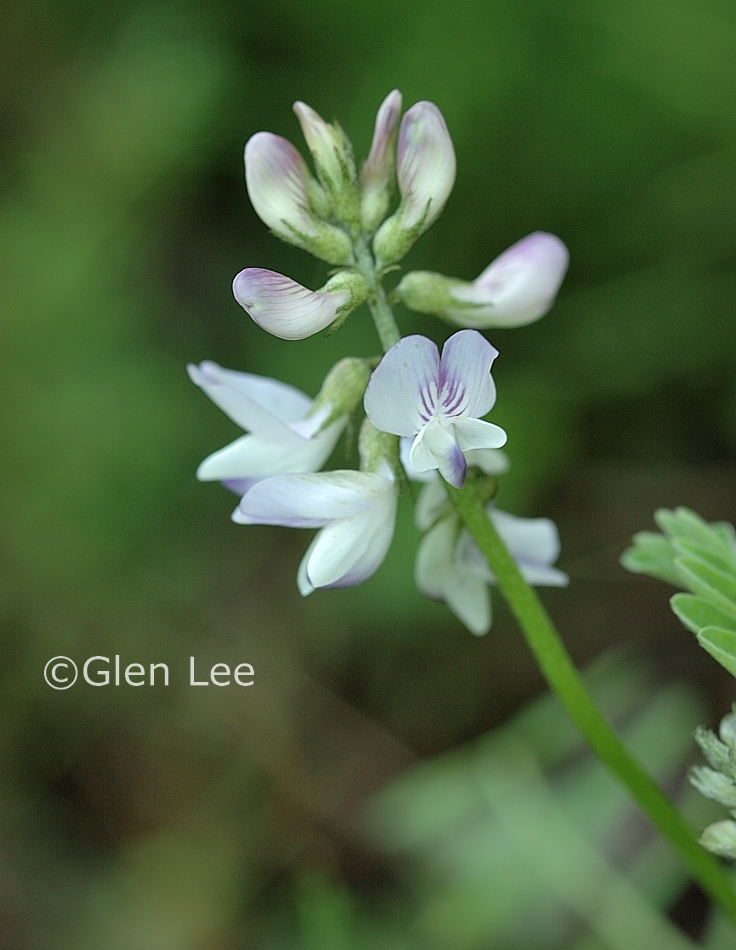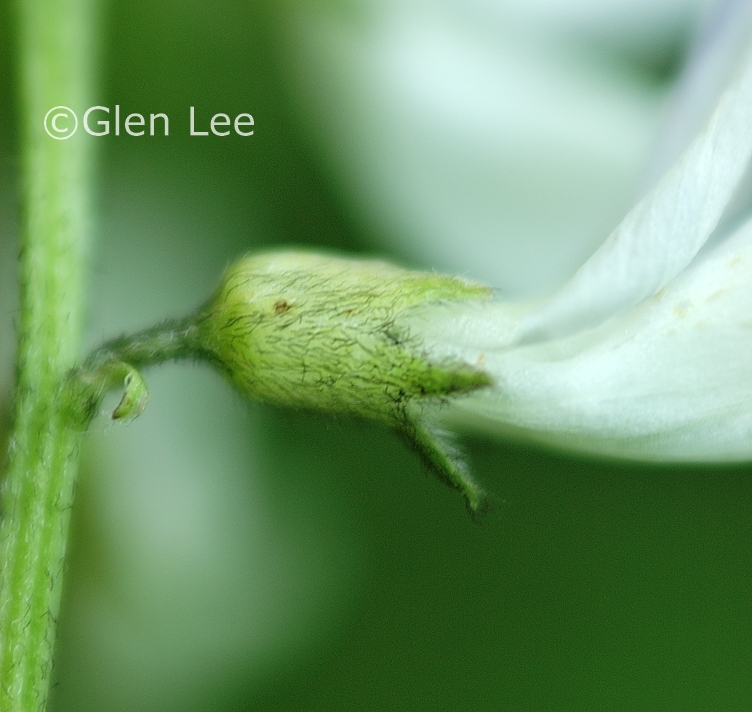 Calyx black pubescent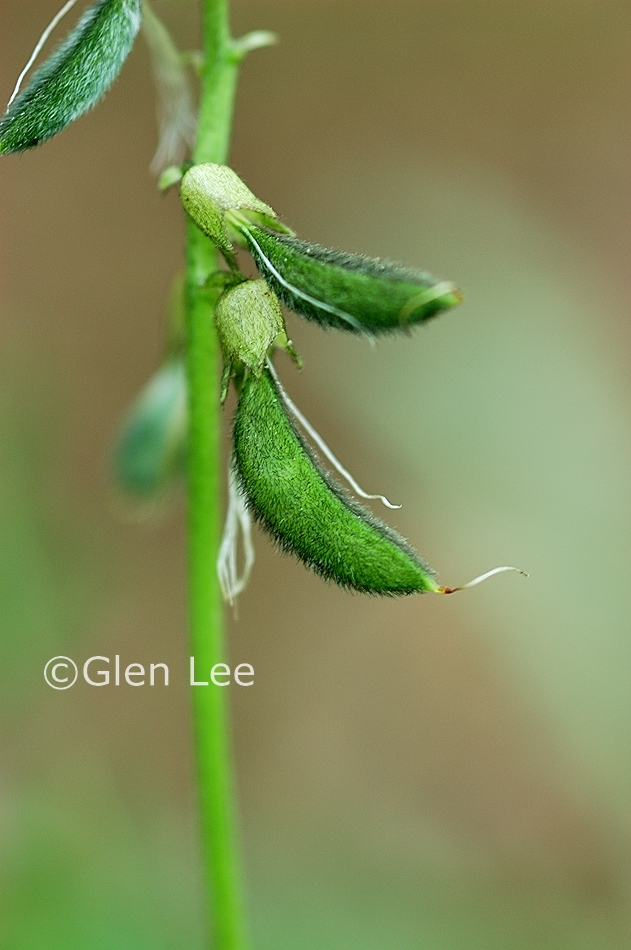 Pods black pubescent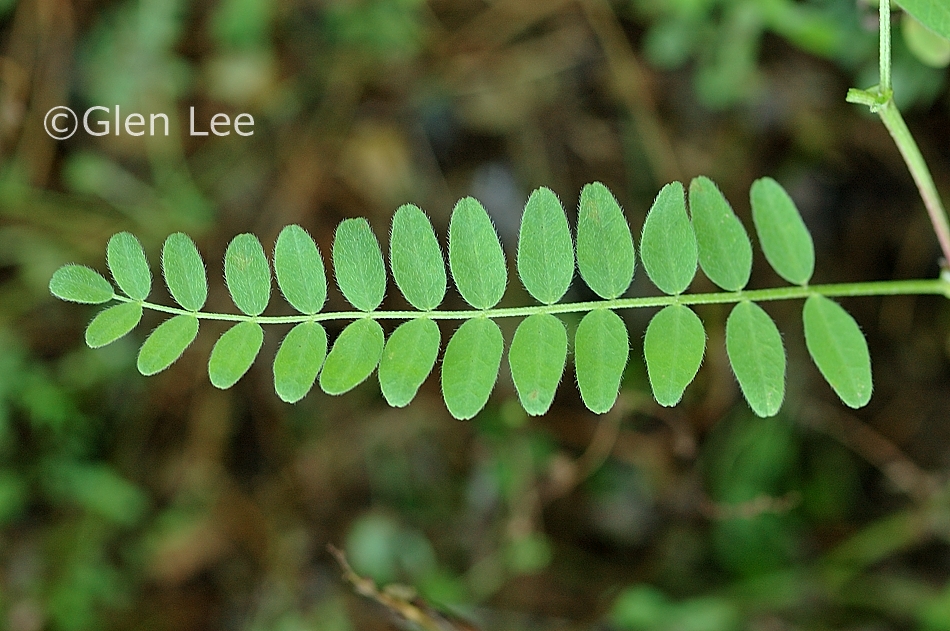 General: Rhizomatous, weak-stemmed plant, with a mat-forming to decumbent growth habit.
Flowers: Flowers in spikes, white to pale blue in colour, flowers measured to 12 mm long. Calyx with black hairs. Fruit black pubescent.
Leaves: Leaves alternate, pinnate to 25 leaflets, leaflets oblong to oval, with a small notch in the apex (retuse). We measured leaflets to 15 mm long and 6 mm wide. Leaves pubescent top and bottom, stems sparsely hairy below, glabrous above.
Height: Height of flower stems listed in Budd's Flora to 40 cm, we measured them to 34 cm tall.
Habitat: Forest margins, open and disturbed areas.
Abundance: Common.
Origin: Native.
When and where photographed: Photos taken July 28th, edge of grid road, moist mixed woods, Boreal forest, about 300 km north east of our home in Regina, SK.