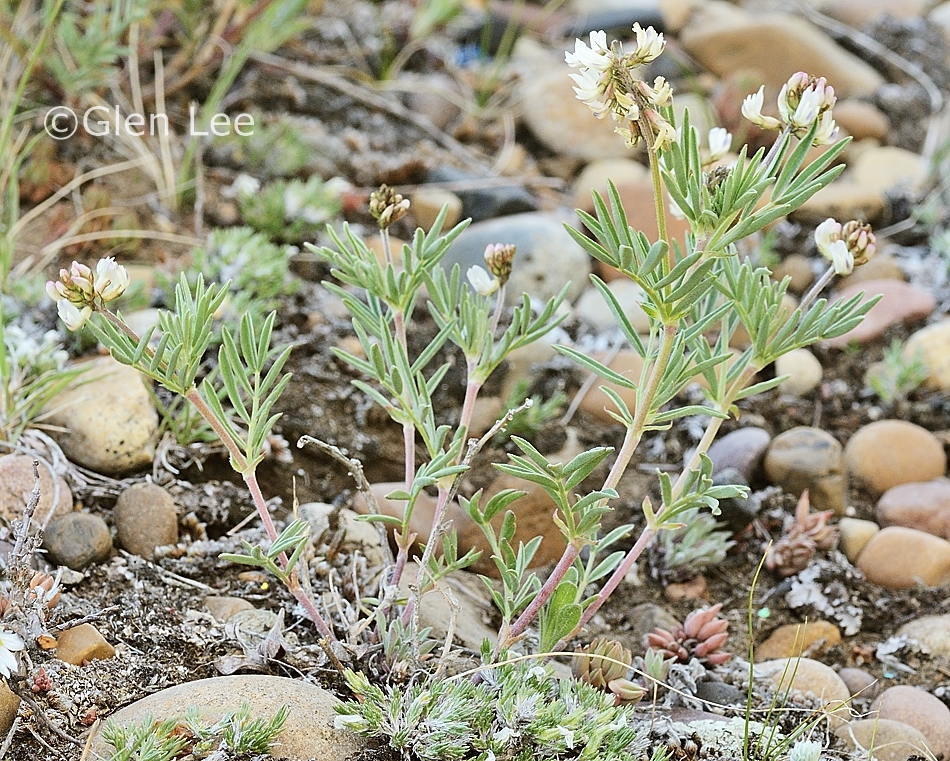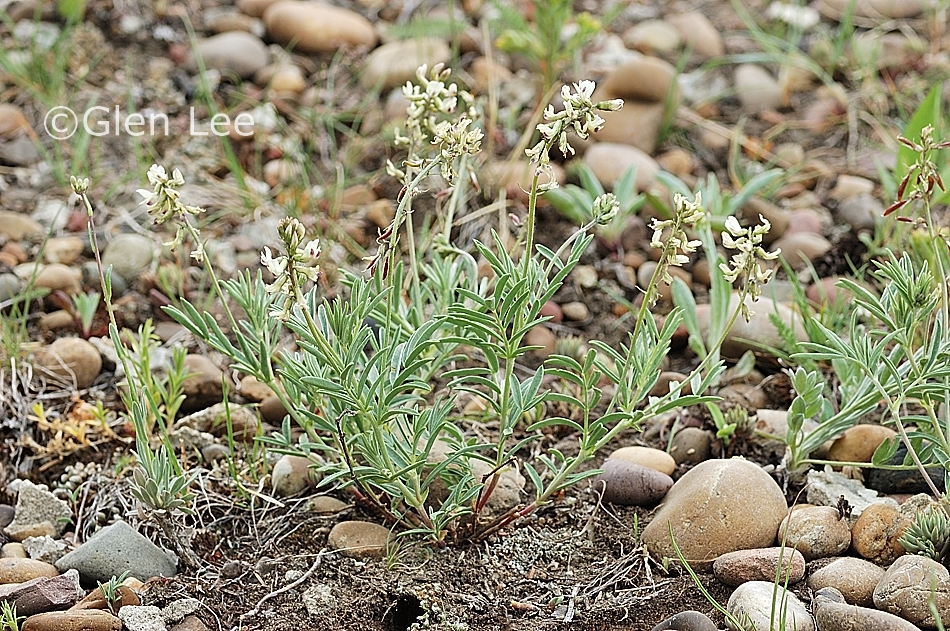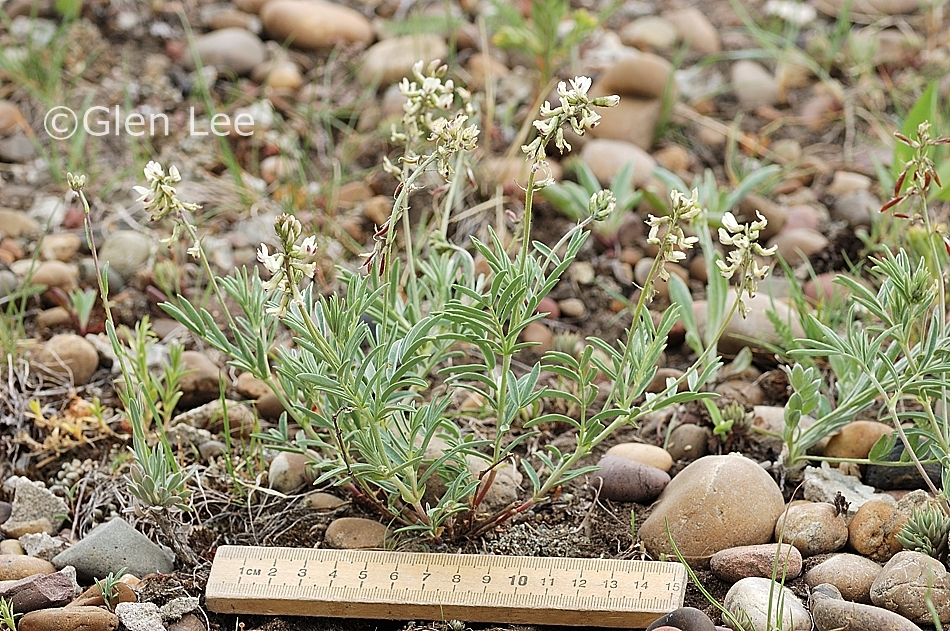 15 cm ruler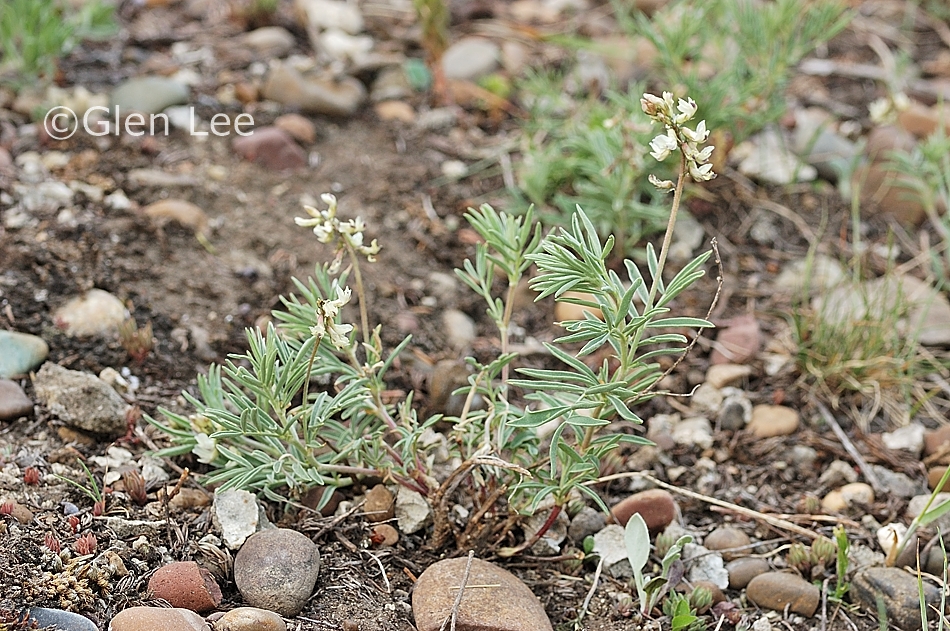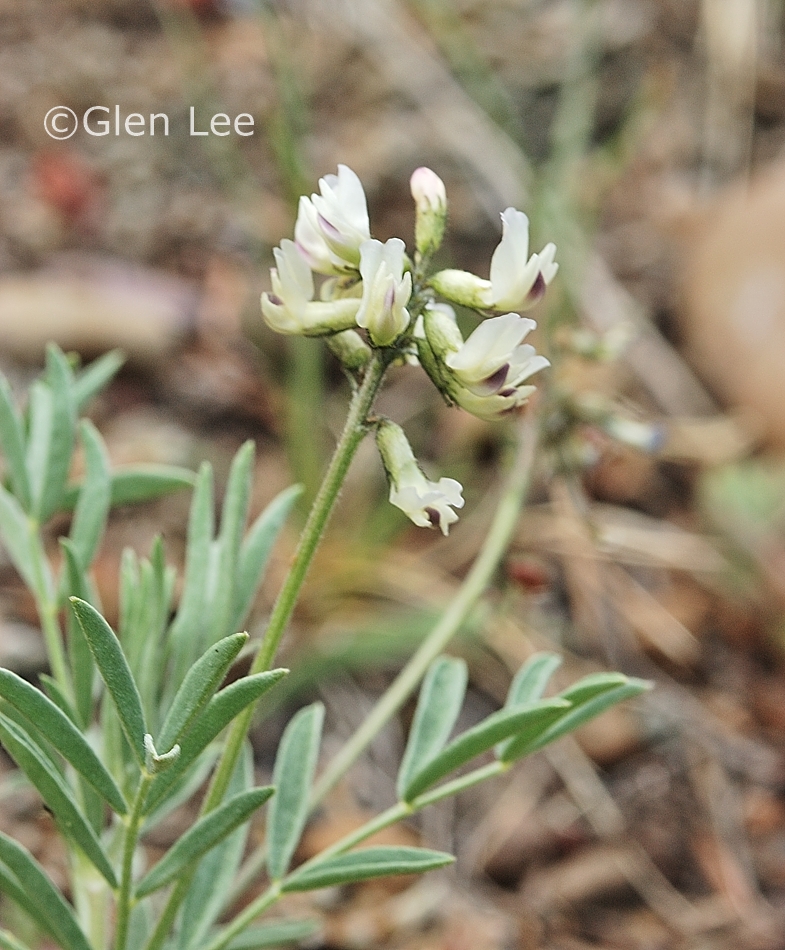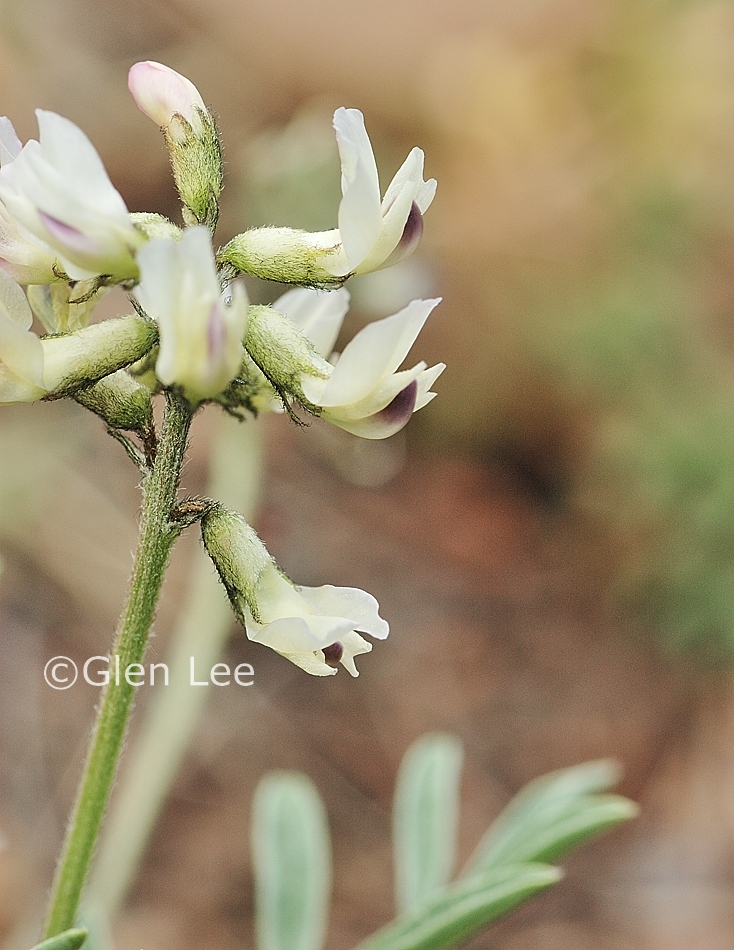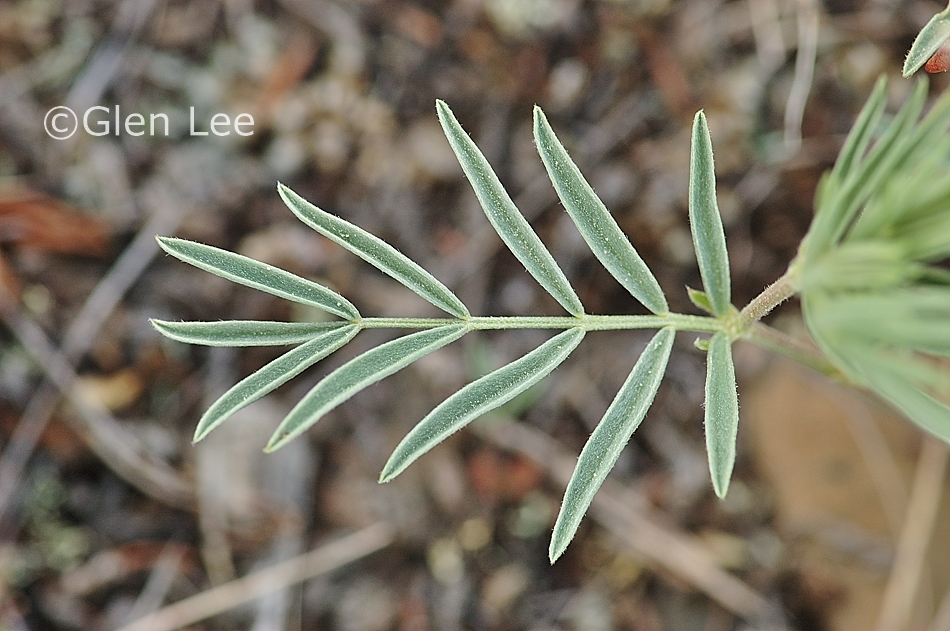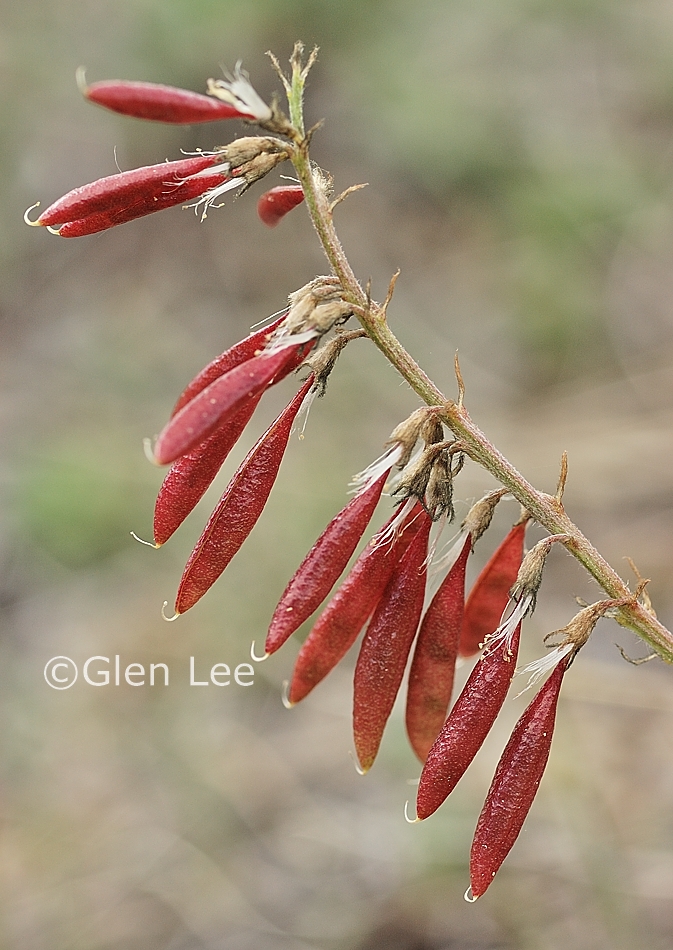 General: Decumbent to erect plant with few to many stems. Foliage is greyish-green in colur, and is pubescent.
Flowers: Racemes of white flowers with a purple-tipped keel, flowers pendant. Raceme measured to 3 cm long, flowers measured to 8 mm in length. Calyx with black hairs. Inflorescence elongating when in fruit. Fruit pendant, red in colour, we measured a legume at 2 cm long.
Leaves: Leaves alternate, pinnate with 9 or 11 leaflets. Leaf measured at 5 cm long by 3 cm wide, leaflets linear-lanceolate, stalkless, a leaflet measured at 23 mm long and 4 mm wide. I
Height: Budd's Flora lists its stems growing to a length of 40 cm, we measured plants to 29 cm tall.
Habitat: Budd's Flora lists its habitat as gravel banks along rivers and slopes. We found them on gravelly slopes.
Abundance: Rare, ranked as an S3 (as of 2019) by the Saskatchewan Conservation Data Centre.
Origin: Native.
Synonym: This plant is listed in some of the field guides we use as Astragalus aboriginum.
When and where photographed: Took the above photos May19th and June 19th, Cypress Hills, about 450 km south west of our home in Regina, SK.