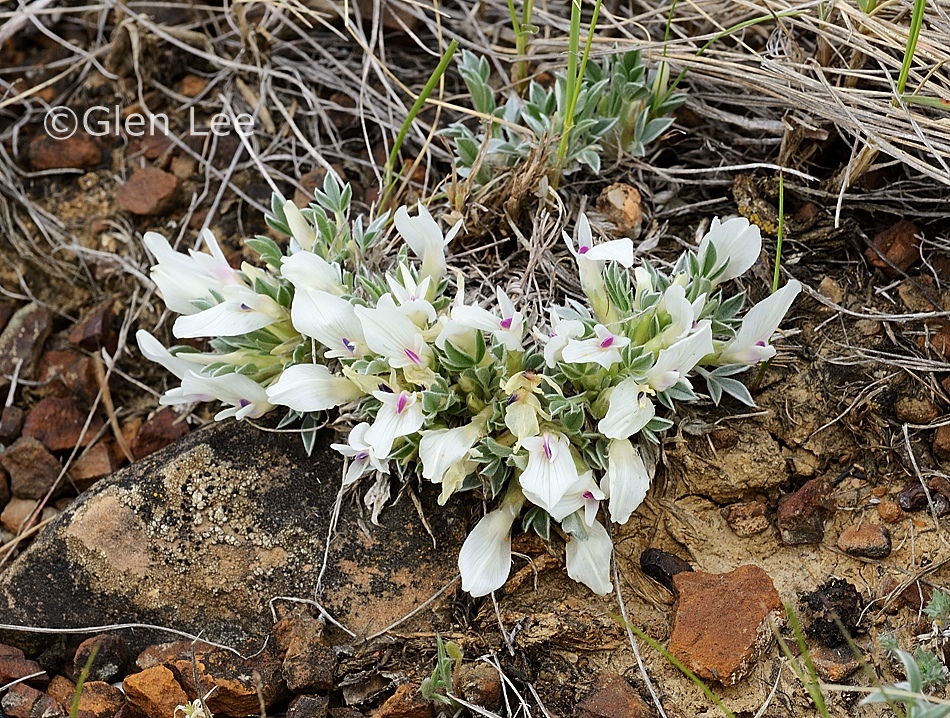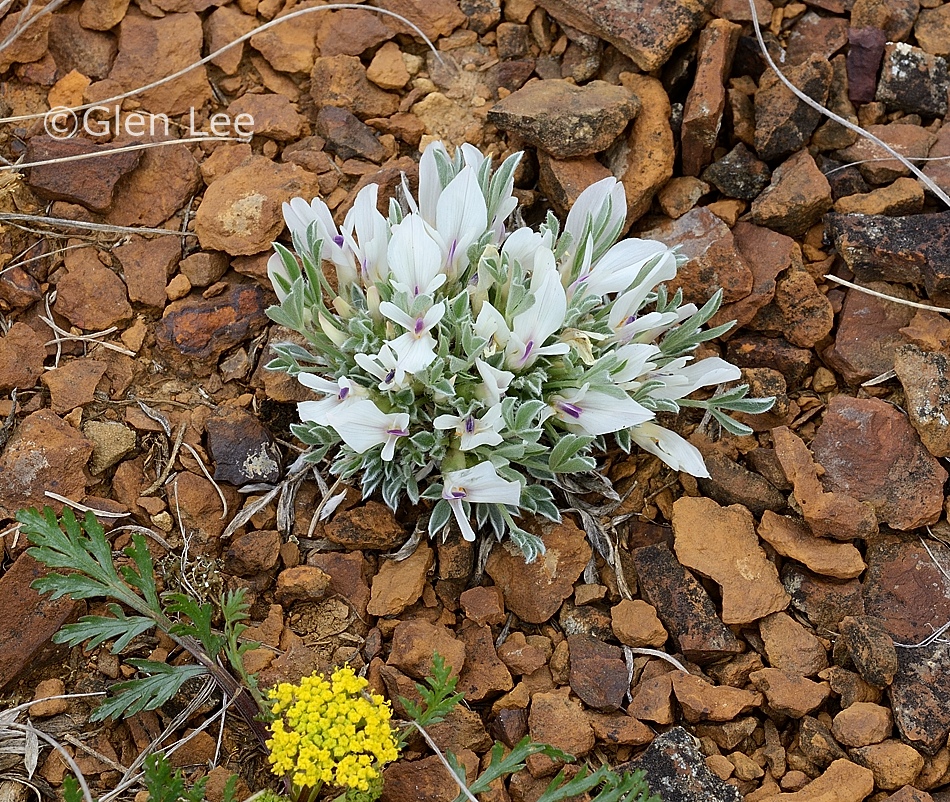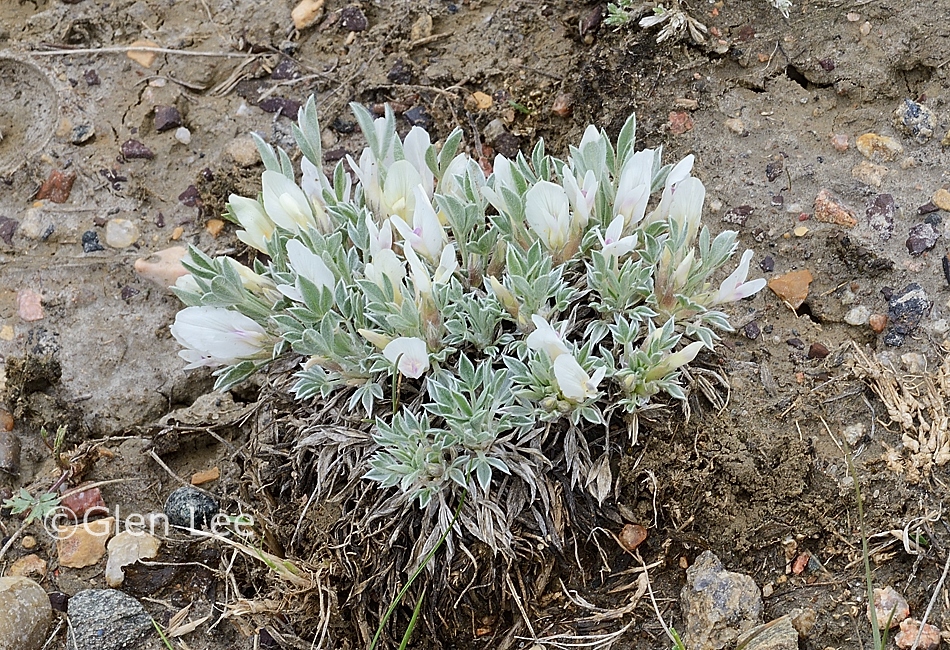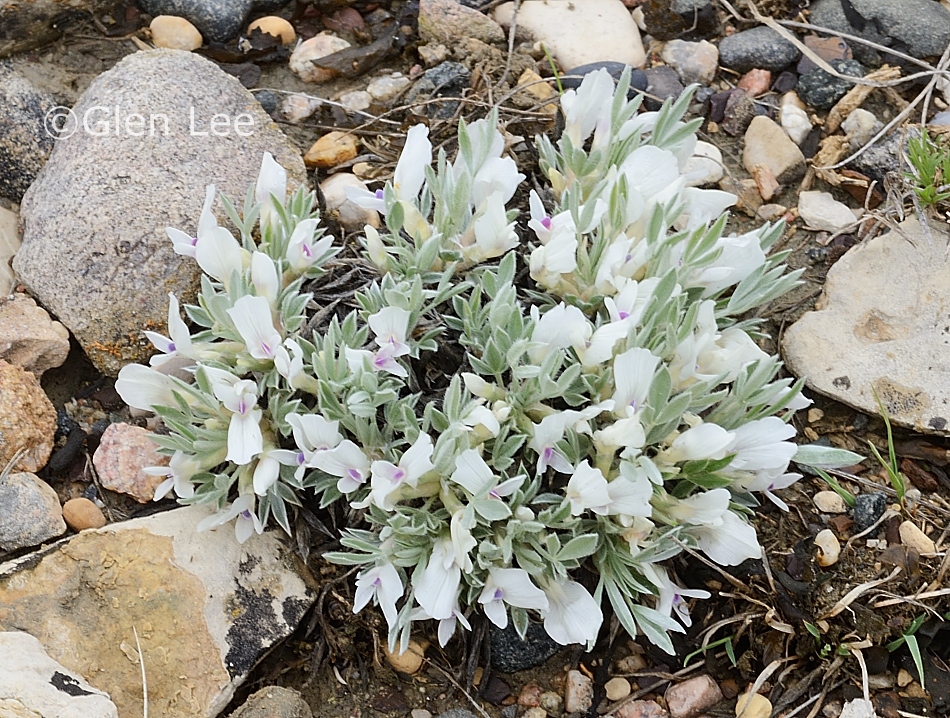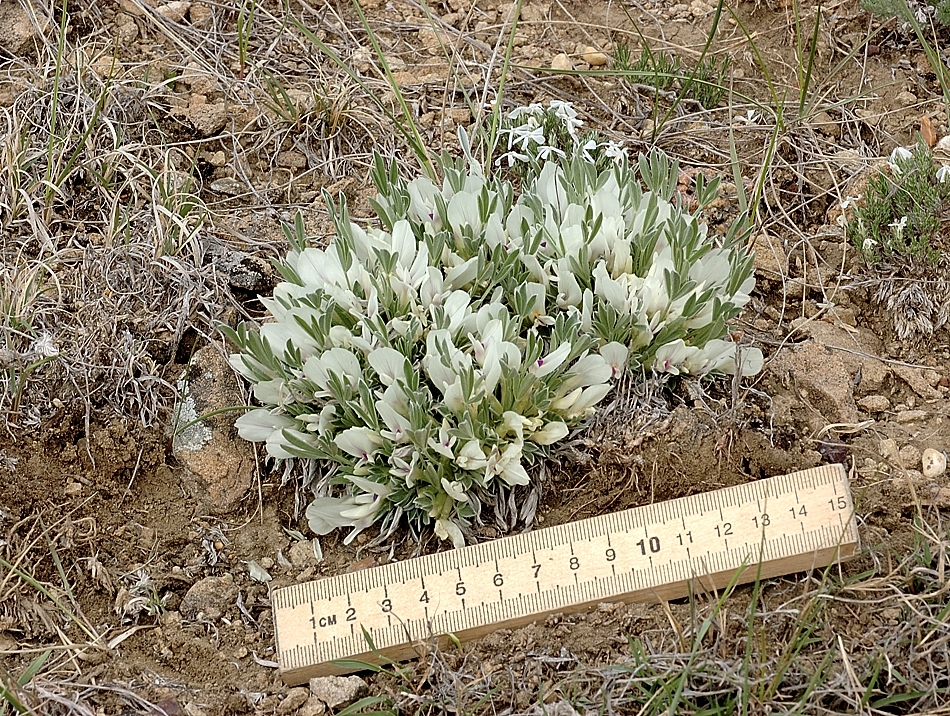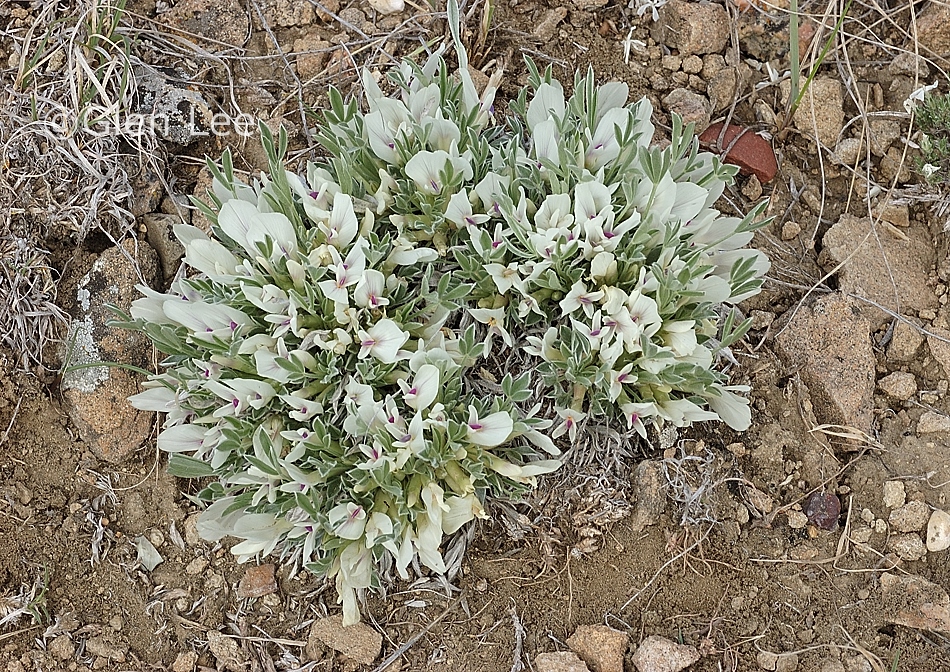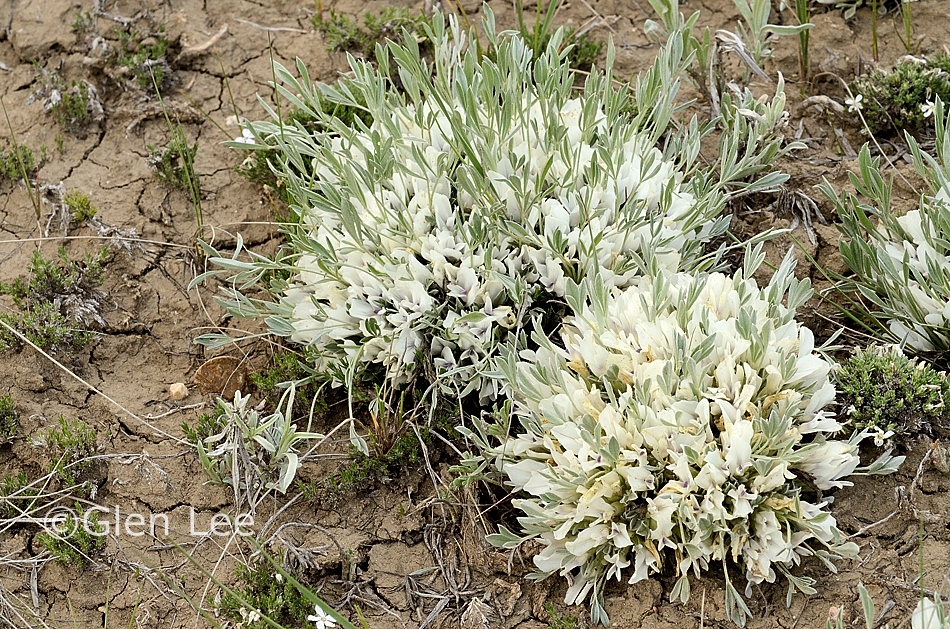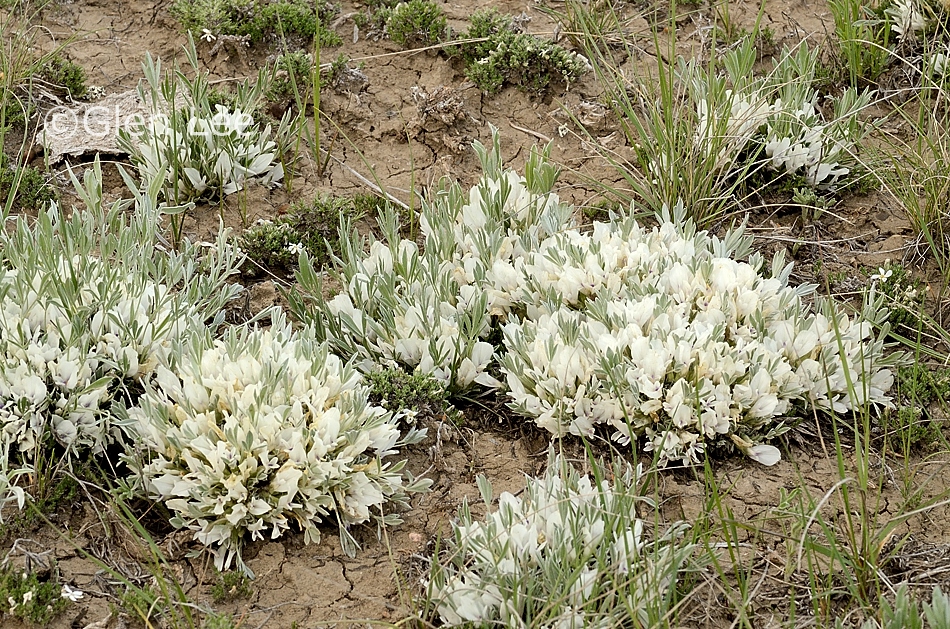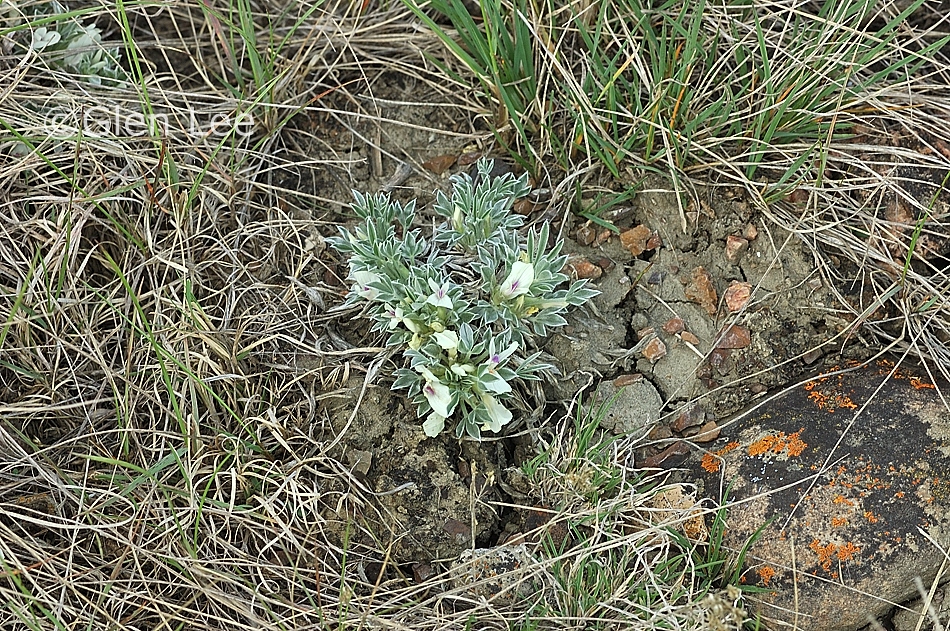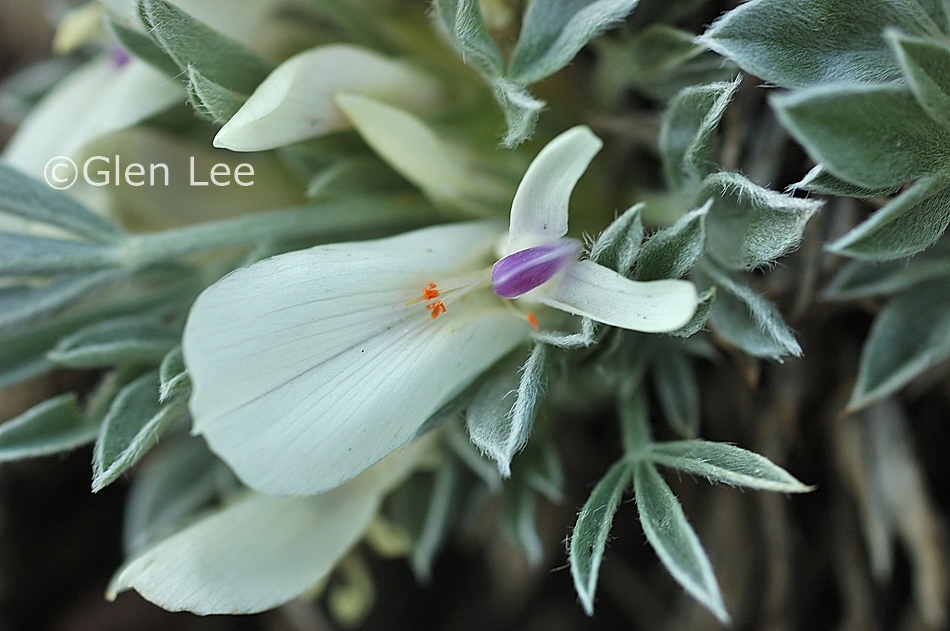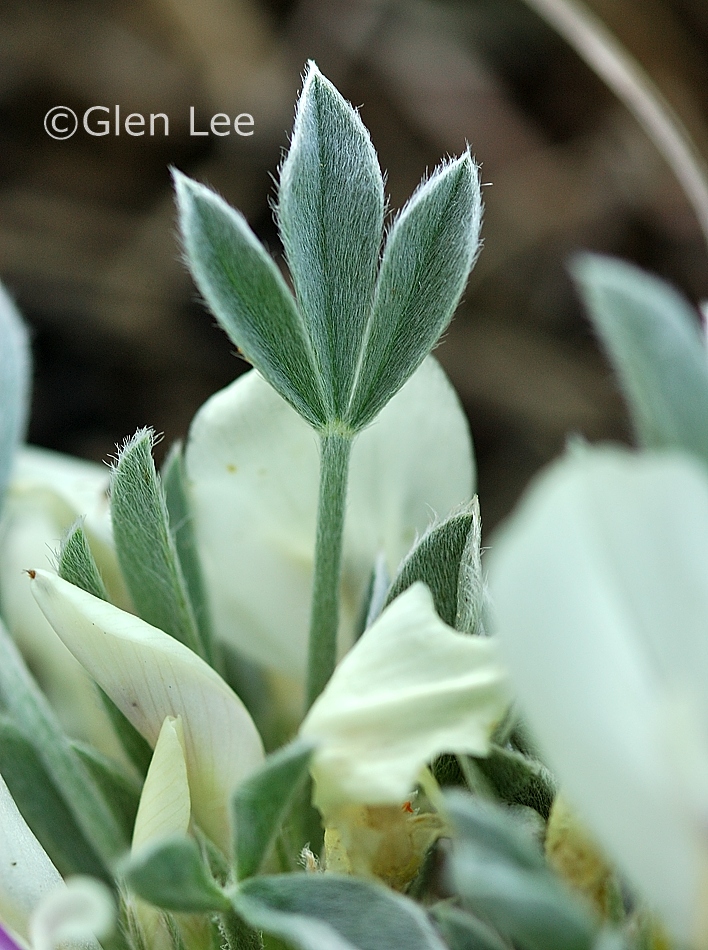 General: Perennial with a cushion growth habit and greyish-green foliage. Early flowering, begins flowering in late April.
Flowers: Creamy white flowers with purple keel grow directly from the crown of foliage (no flower stems). Flowers measured from 2 to 3 cm long.
Leaves: Basal, trifoliate, the leaflets are obovate, are silky hairy on both sides. We measured leaflets to 1 cm long.
Height: Not applicable.
Habitat: Dry hilltops and eroded hillsides, southern prairies.
Abundance: Common.
Origin: Native.
When and where photographed: Photos taken April 29th and May 2nd, Buffalo Grass Eco Reserve, 200 km southeast of Regina, SK, May 7th on the slopes of the Qu'Appelle Valley 35 km north of Regina, SK, and a hillside in The Big Muddy about 150 km south of Regina, SK, and May 24th in a roadside ditch southwest of Battle Creek, about 475 km southwest of our home in Regina, SK.