One plant in above photo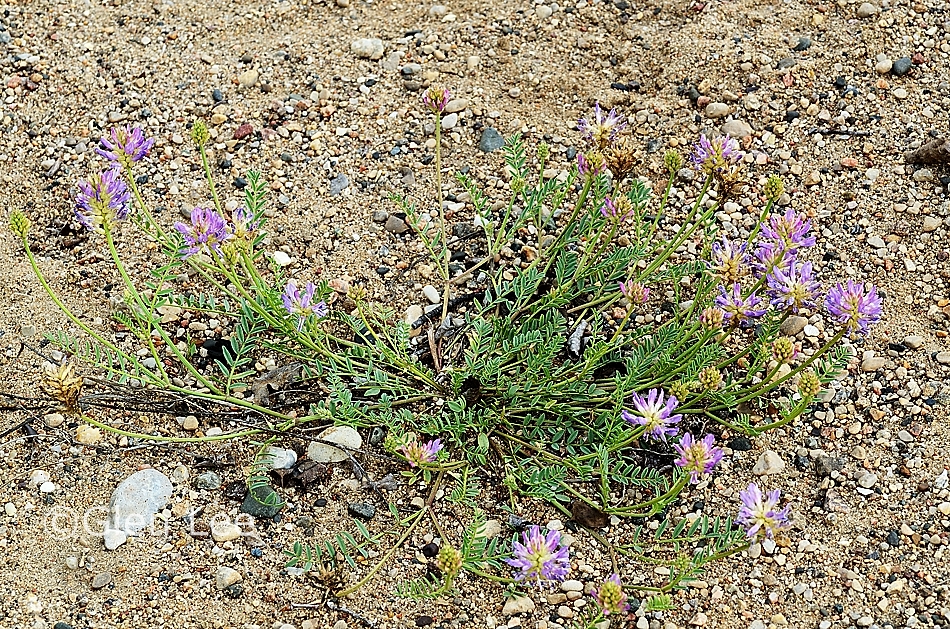 Plants caespitose, with several to many stems arising from a stout taproot.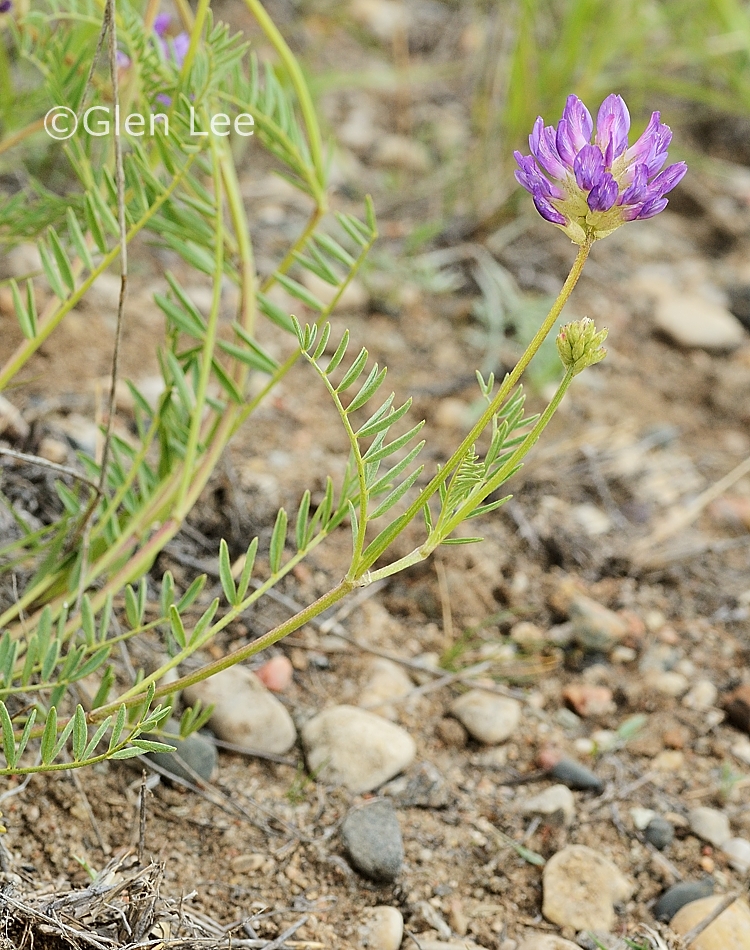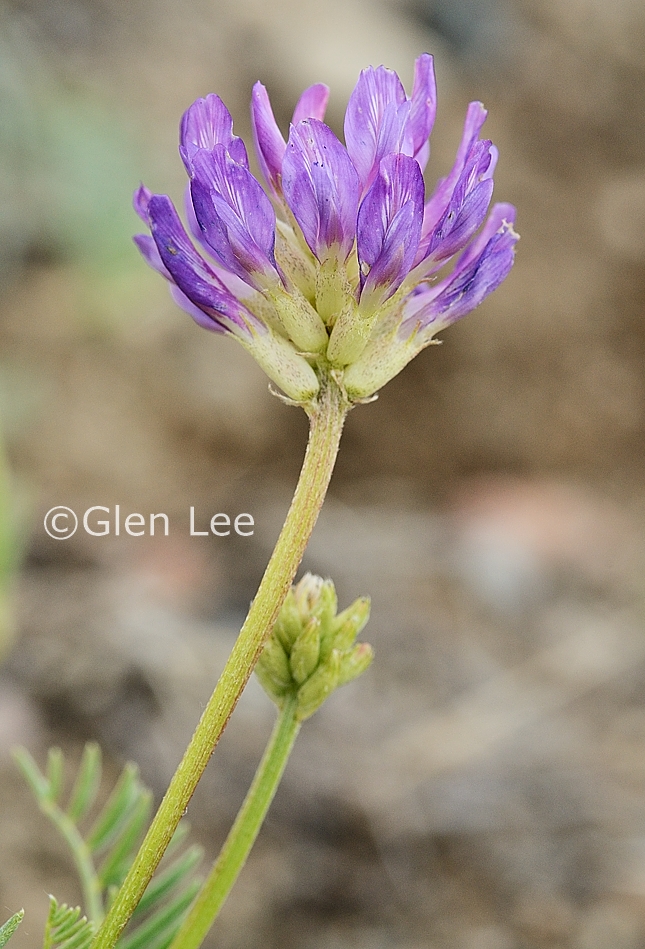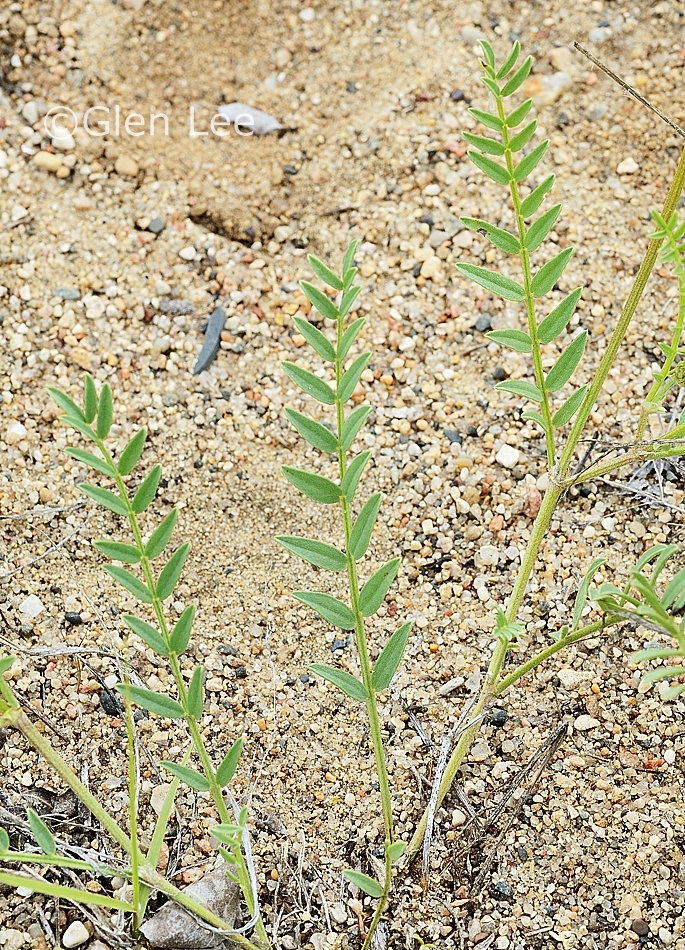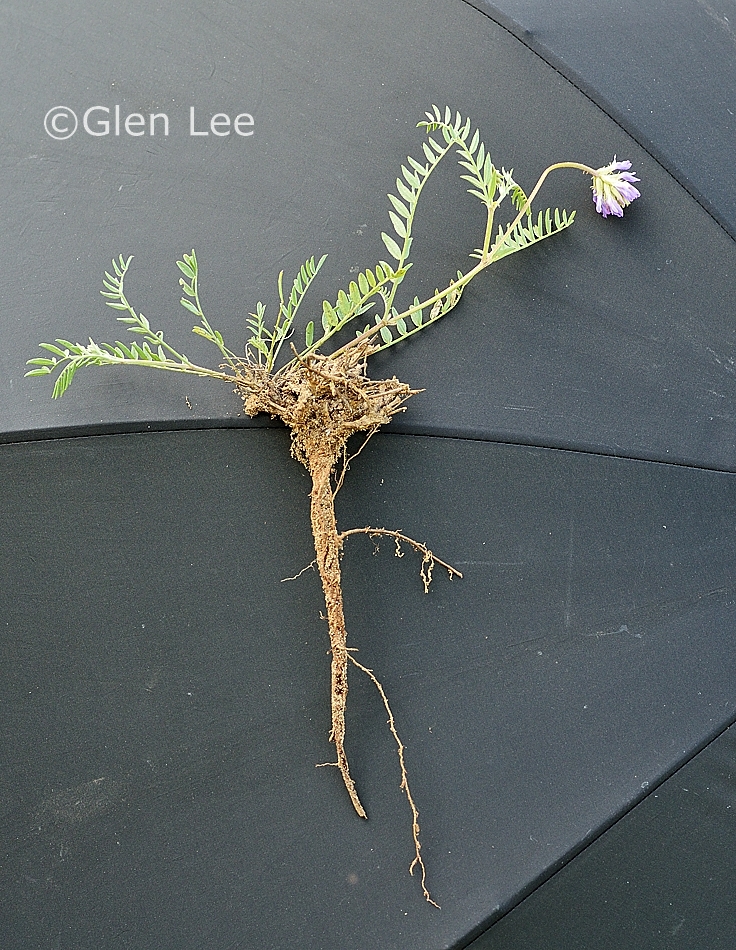 Several to many stems rising from a stout taproot.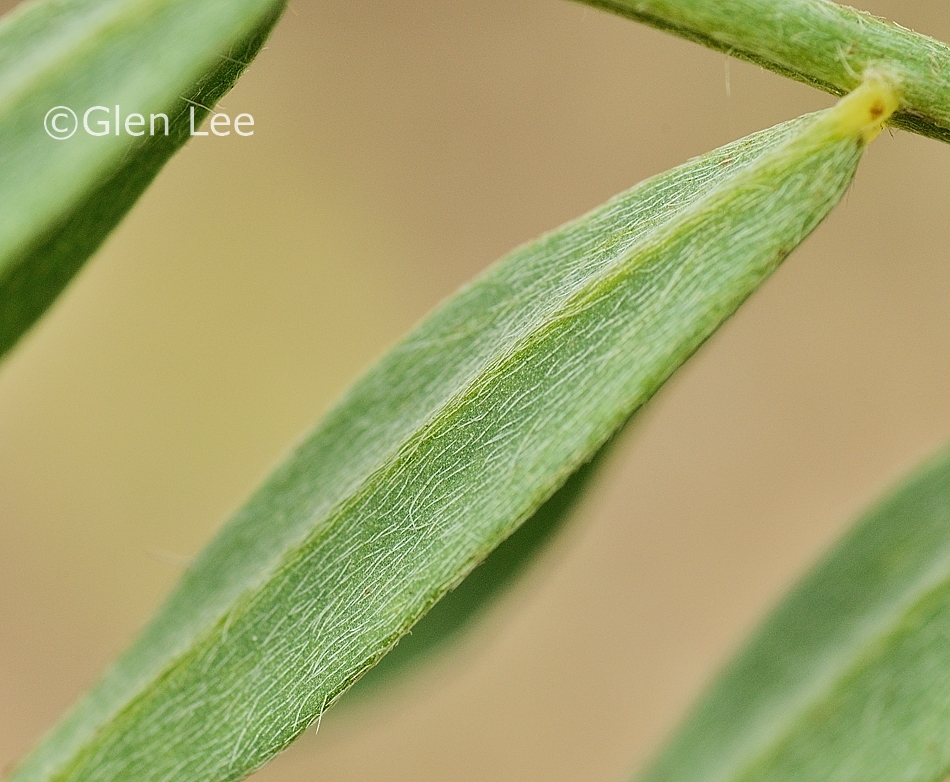 Leaves pubescent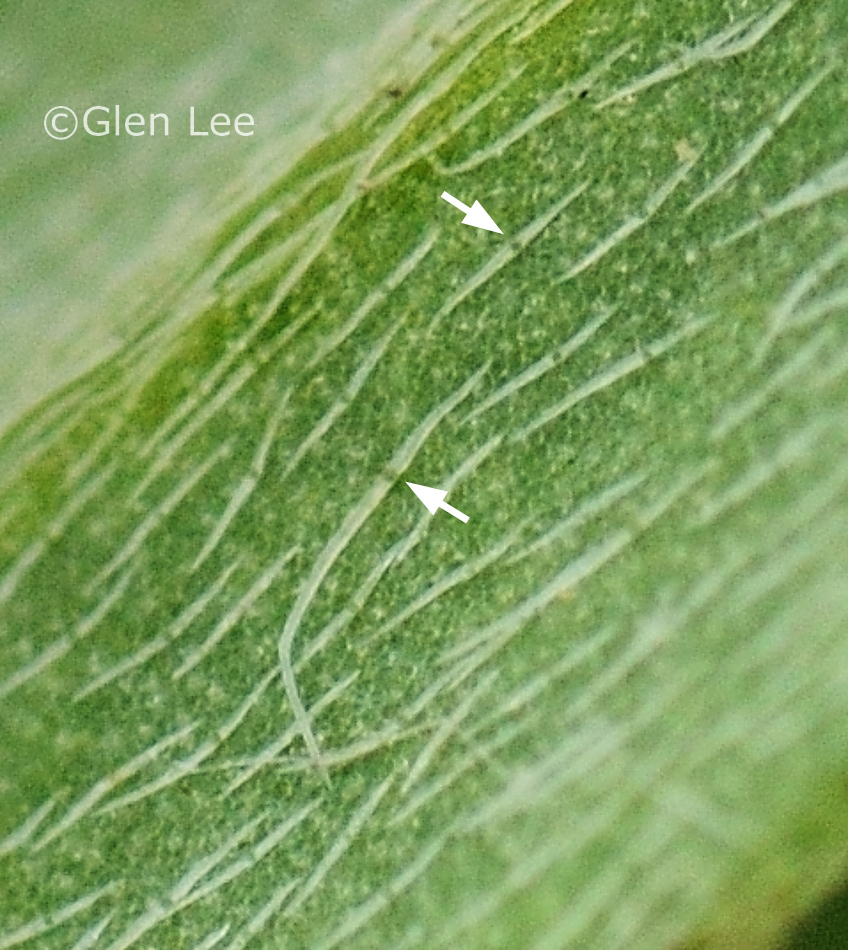 Above photo zoomed to 100% to show hairs as malpighian - joined to the leaf by the middle of the hair.
General: Plants with stems from a stout taproot. Stems decumbent to ascending and swollen at leaf nodes.
Flowers: Flowers purple in a dense, more or less globose spike, flowers measured to 14 mm long, calyx with black hairs.
Leaves: Leaves pinnate to 19 leaflets, leaflets elliptical, we measured a leaflet to 2 cm long by 5 mm wide. Stem leaves alternate. Leaves pubescent with malpighian hairs - hairs with the profile of a letter "T", joined to the leaf by the middle of the hair. Presence of malpighian hairs can be determined by looking through a good loupe and using the tip of a knife or a pin to twist the hair on either end from the hair's mid-point (the point where it's joined to the leaf).
Height: Height listed in Budd's Flora to 40 cm, we measured plants to 25 cm tall, stems to 30 cm long.
Habitat: Open grasslands and slopes
Abundance: Common.
Origin: Native.
Synonym: listed in some of the field guides we use as A. striatus, A. adsurgens.
Similar species: This plant is very similar to Astragalus agrestis (syn. A. danicus, A. dasyglottis), however that plant does not have a taproot (Budd's Flora), does not have malpighian hairs (Budd's Flora), and is rhizomatous not caespitose (Taxonomic Reminder for Recognizing Saskatchewan Plants)
When and where photographed: Took the above photos July 2nd sandy prairie hillsides, about 20 km east of our home in Regina, SK.