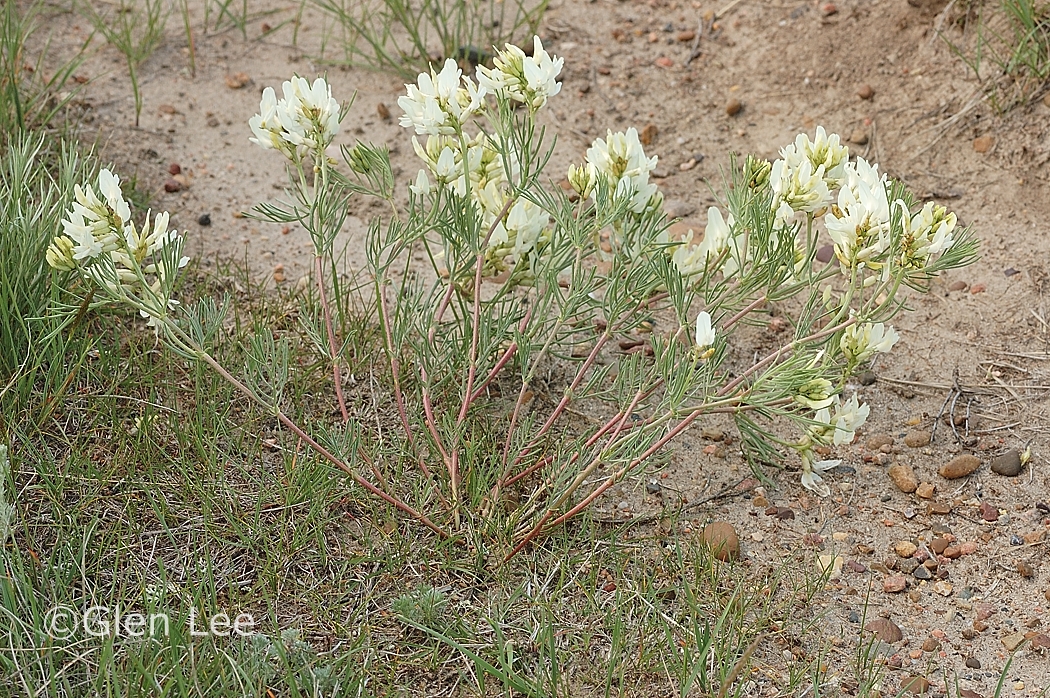 15 cm ruler for scale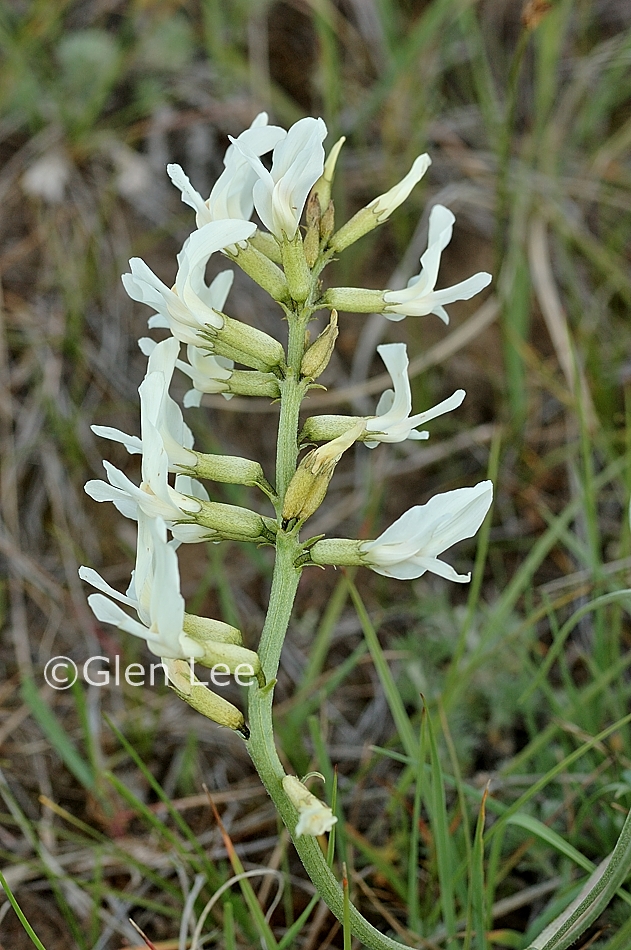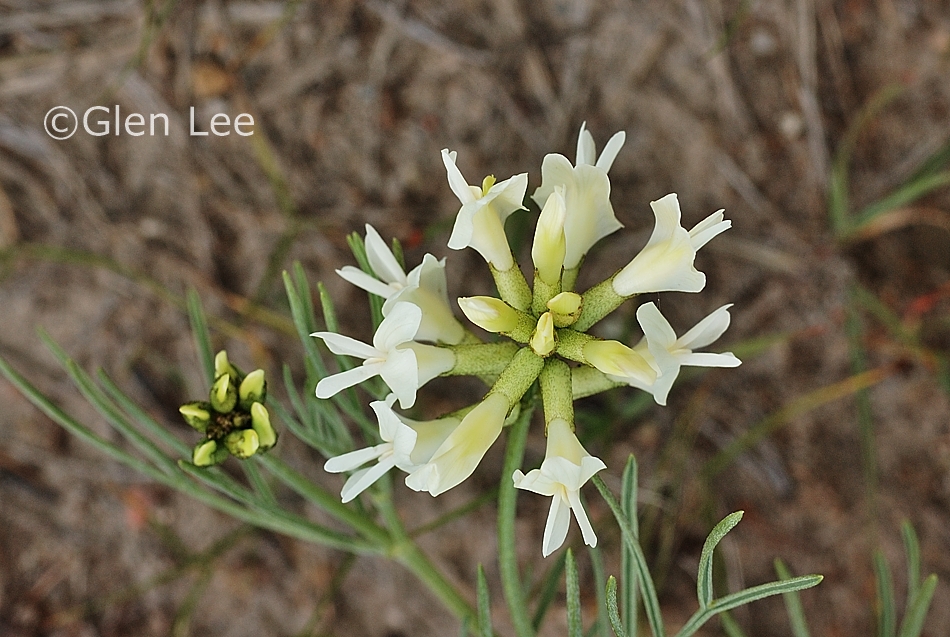 Looking straight down on inflorescence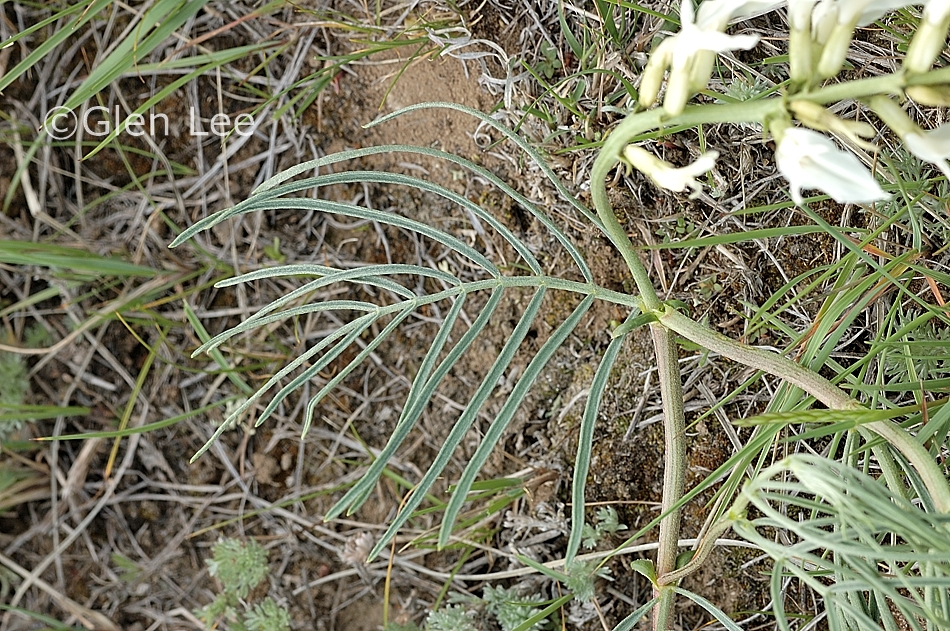 General: Plant with many stems from the crown of the plant, the stems erect to decumbent, pubescent, and often reddish at base. Plants have a heavy aroma of selenium.
Flowers: Inflorescence is a globose to elongate raceme. Flowers fragrant, white, we measured a flower to 2.5 cm long.
Leaves: Leaves alternate, pinnate, to 15 leaflets. Leaf highlighted above measured 9 cm long and 10 cm wide. Leaflets linear, we measured a leaflet at 7 cm long and 2 mm wide. Leaves pubescent.
Height: Height listed in Flora of Alberta to 60 cm. We measured plants to 30 cm tall.
Habitat: Prairie grassland, and dry hillsides
Abundance: Common.
Origin: Native.
When and where photographed: Photos taken June 2nd, on dry prairie, Old Man on His Back Eco Reserve, 450 km southwest of our home in Regina, SK.