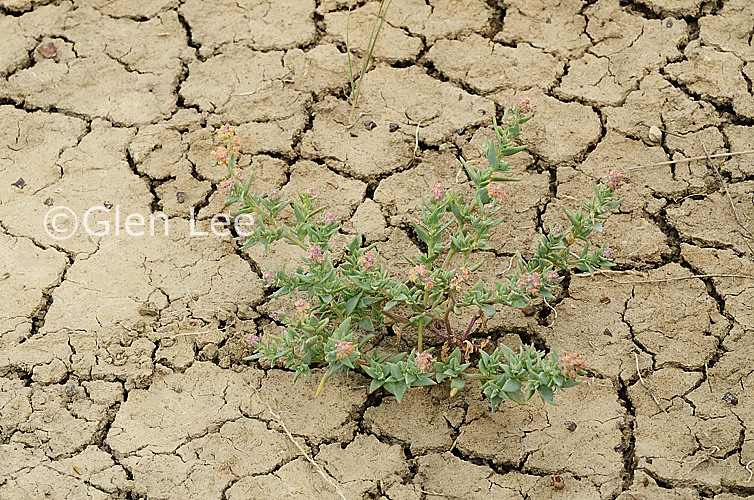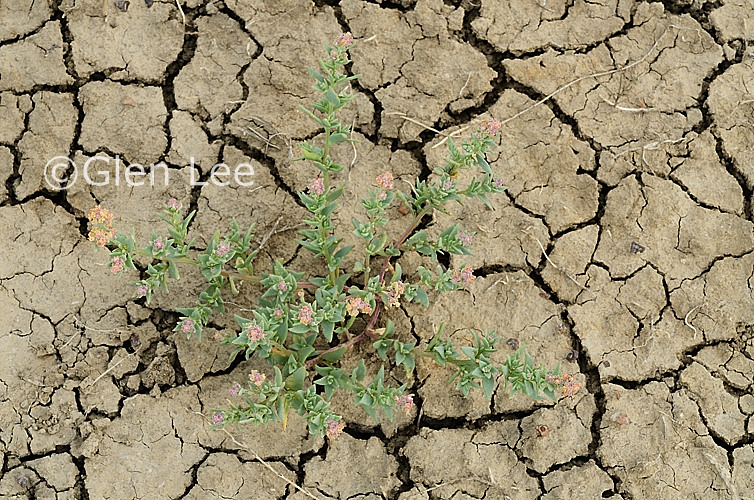 Looking straight down on plant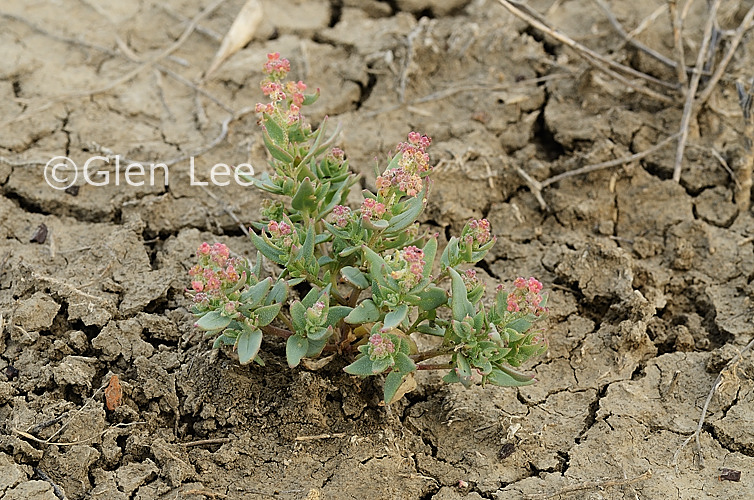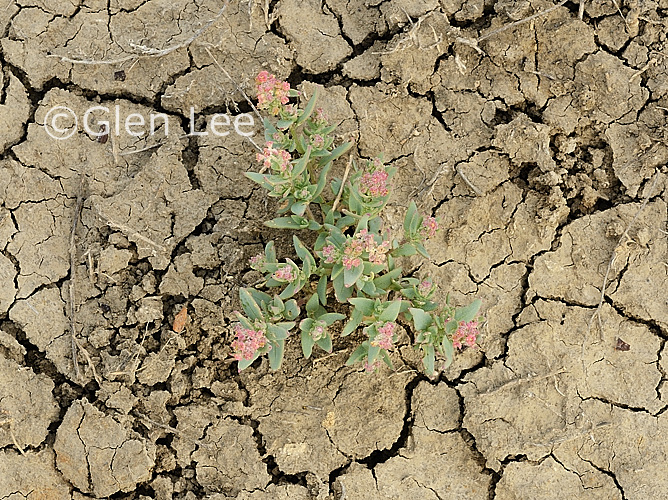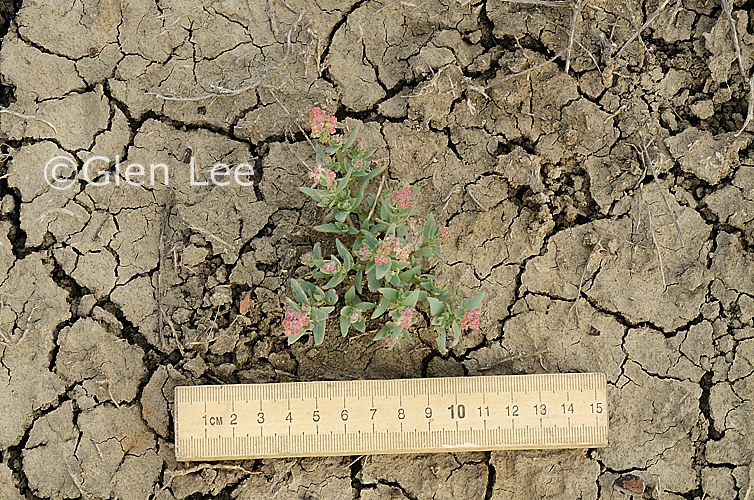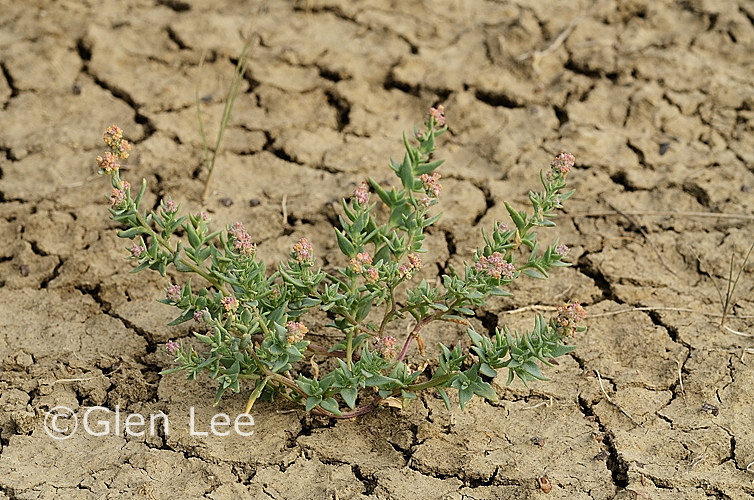 Stem leaf in above photo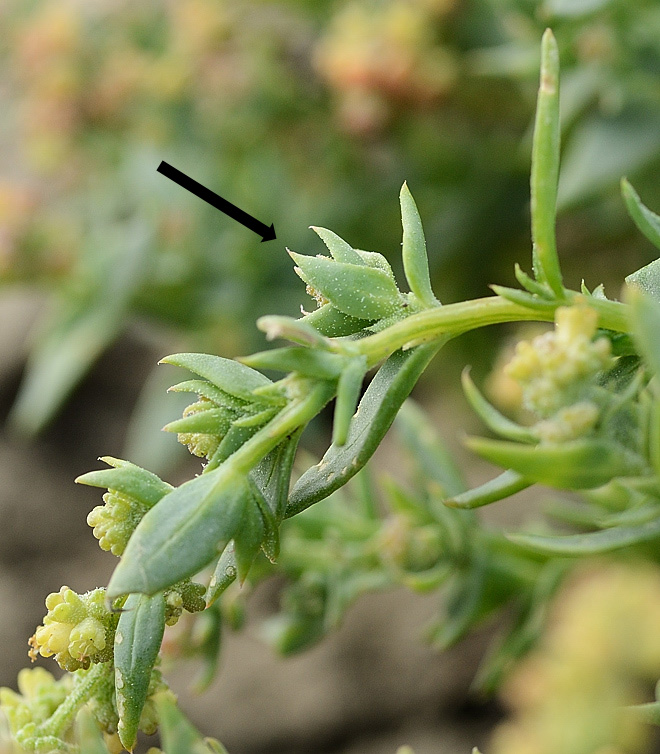 Bracts are ovate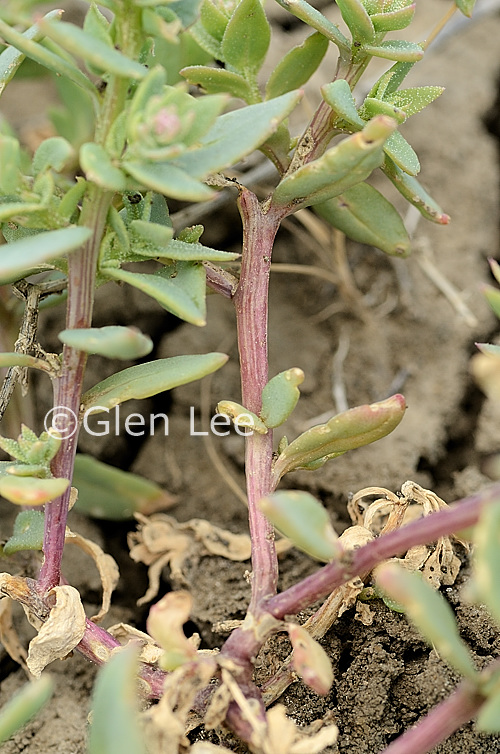 Stems red towards the base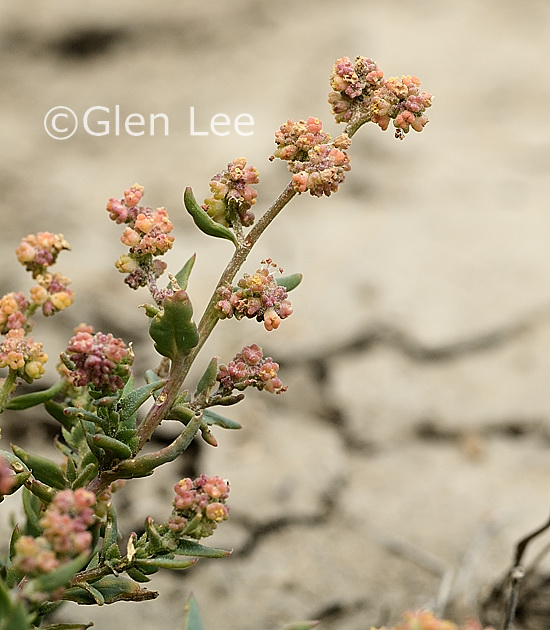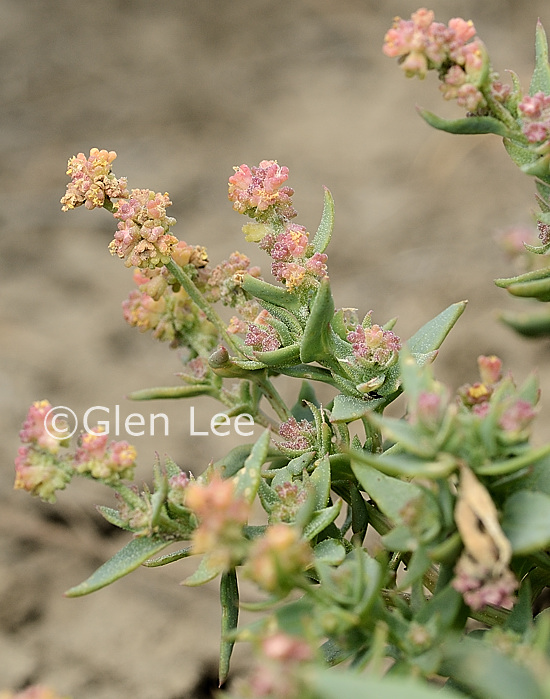 General: Small, annual plant with decumbent, much-branched growth habit. Stems green at the top and red towards the base.
Flowers: Flowers in glomerules, greenish-yellow to pinkish-red, grow from leaf axils and at end of stems. Male flowers with up to 5 stamens. Flowers measured at 2 mm long.
Leaves: Leaves alternate, lanceolate to ovate, entire, sessile, glabrous, glaucous, succulent. Leaf highlighted in photo above was 20 mm long by 8 mm wide.
Height: Height listed in Budd's Flora to 30 cm. We measured plants to 15 cm tall.
Habitat: Eroded clay slopes and badlands in southern Saskatchewan.
Abundance: Listed as common in Checklist of the Vascular Plants of Saskatchewan.
Origin: Native.
How to identify this species of Atriplex: Annual, leaves are ovate, bracts are entire and ovate, staminate flowers are pink (Taxonomic Reminder for Recognizing Saskatchewan Plants).
When and where photographed: Took the above photos on July 26th, eroded, clay butte, East Block of Grasslands National Park, about 300 km south west of our home in Regina, SK.