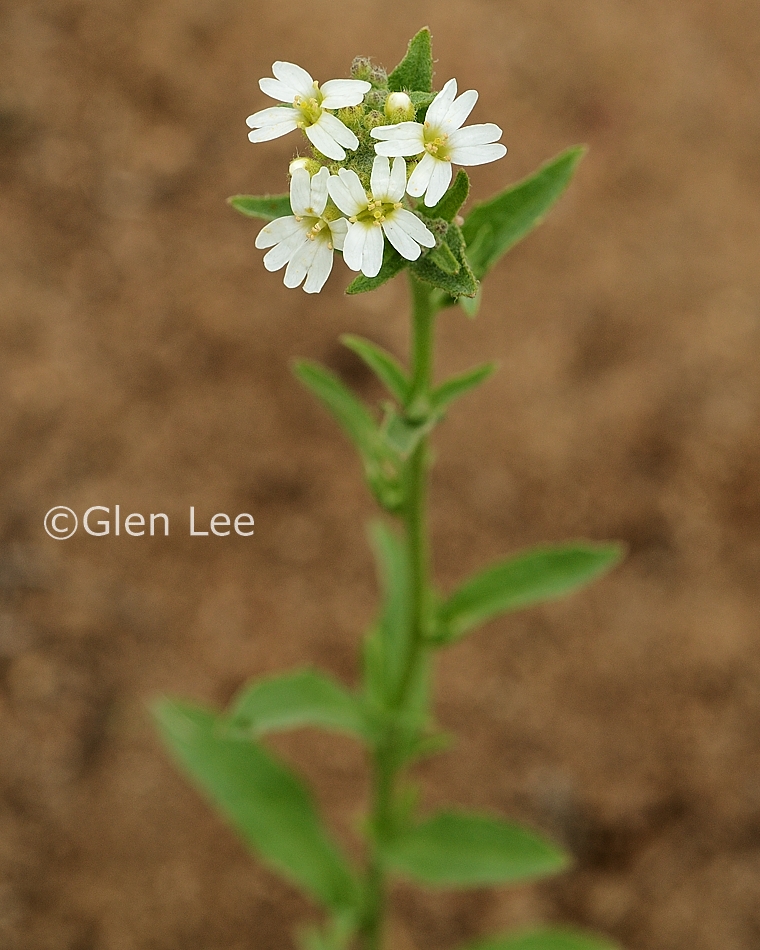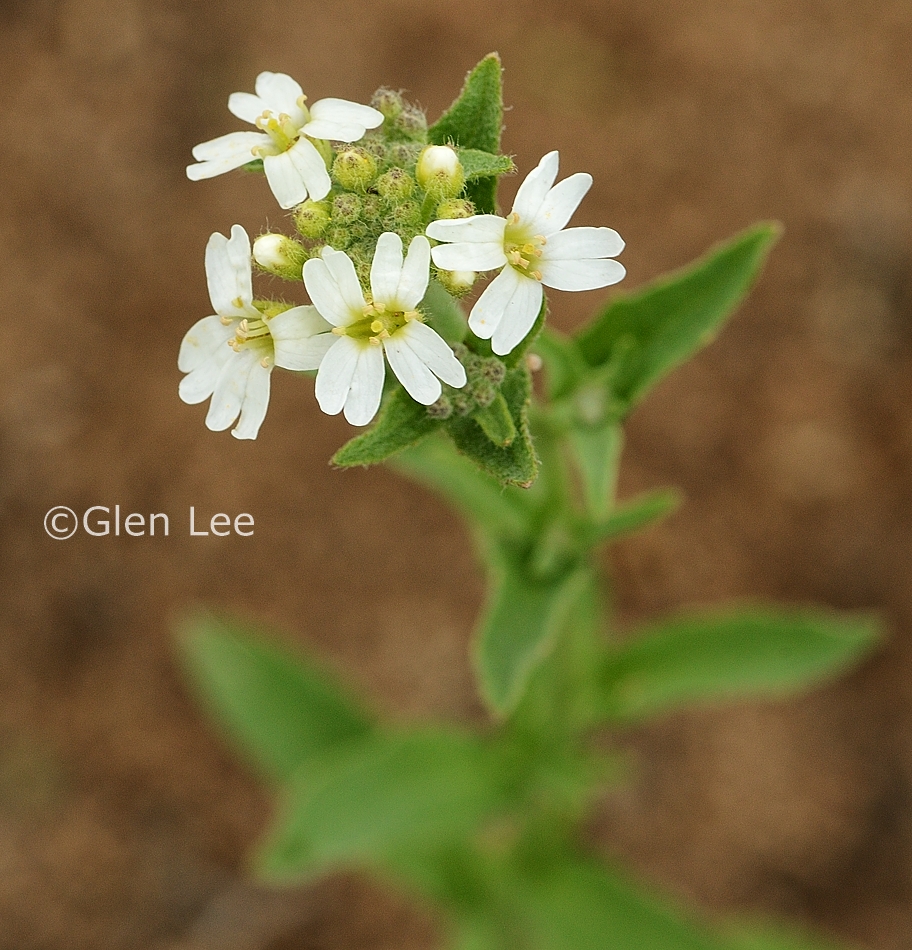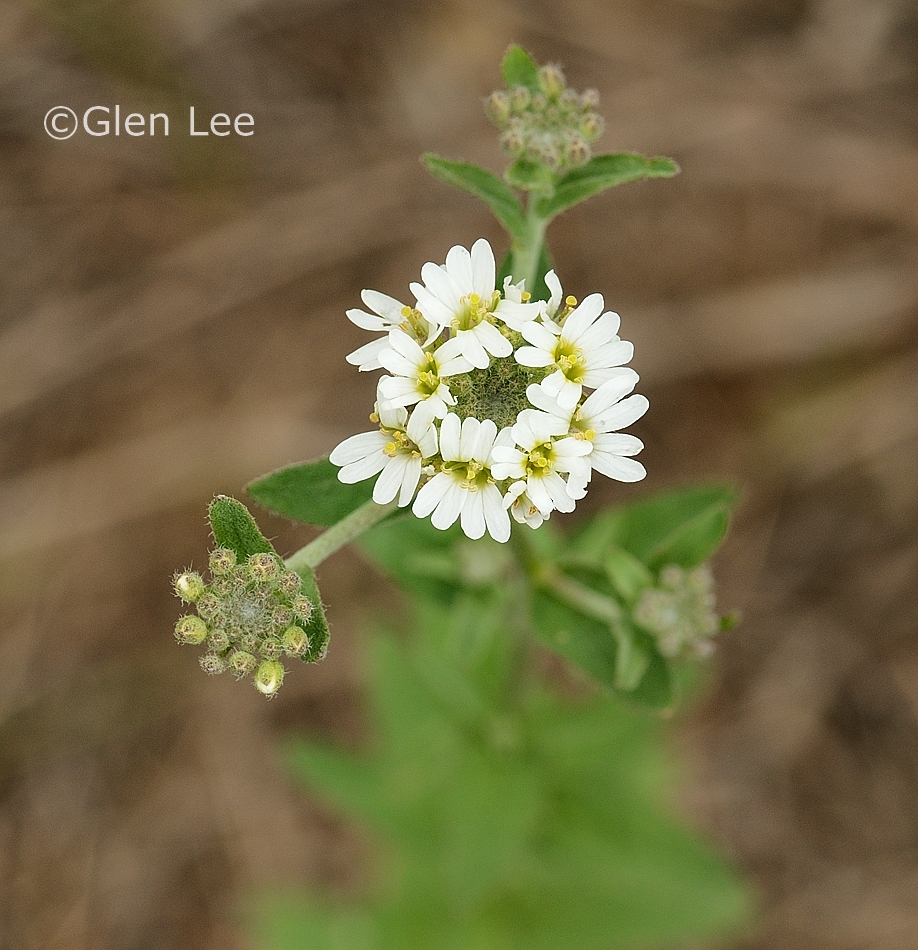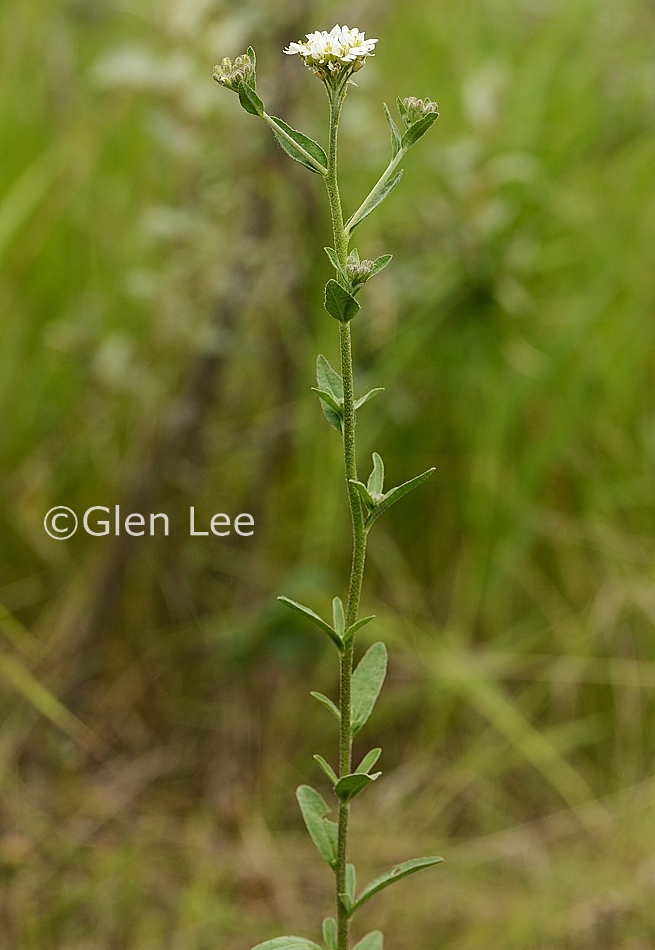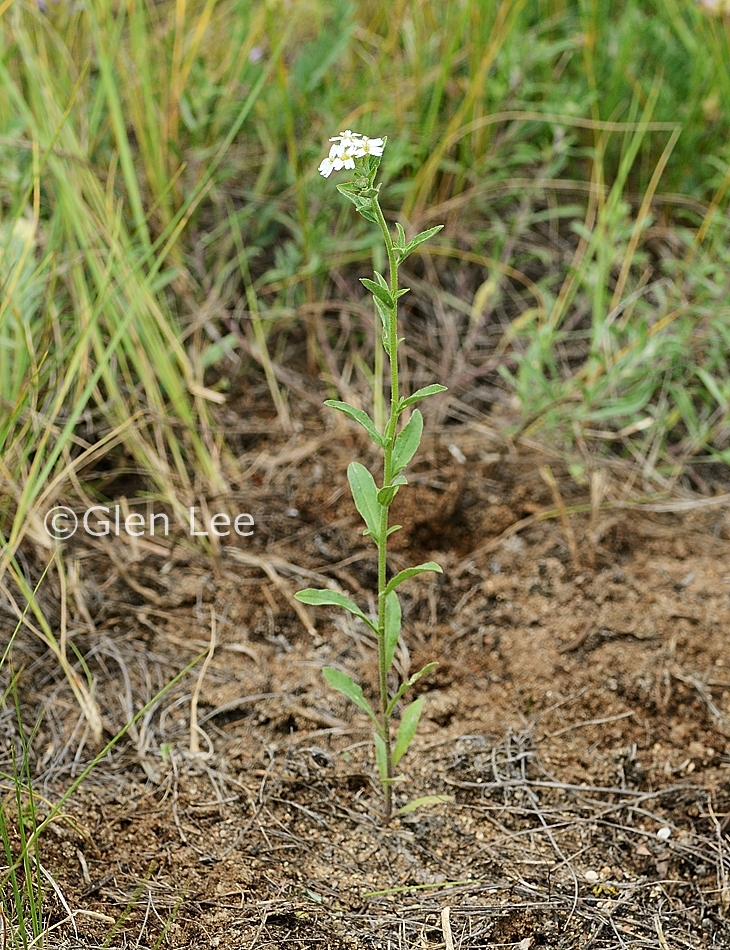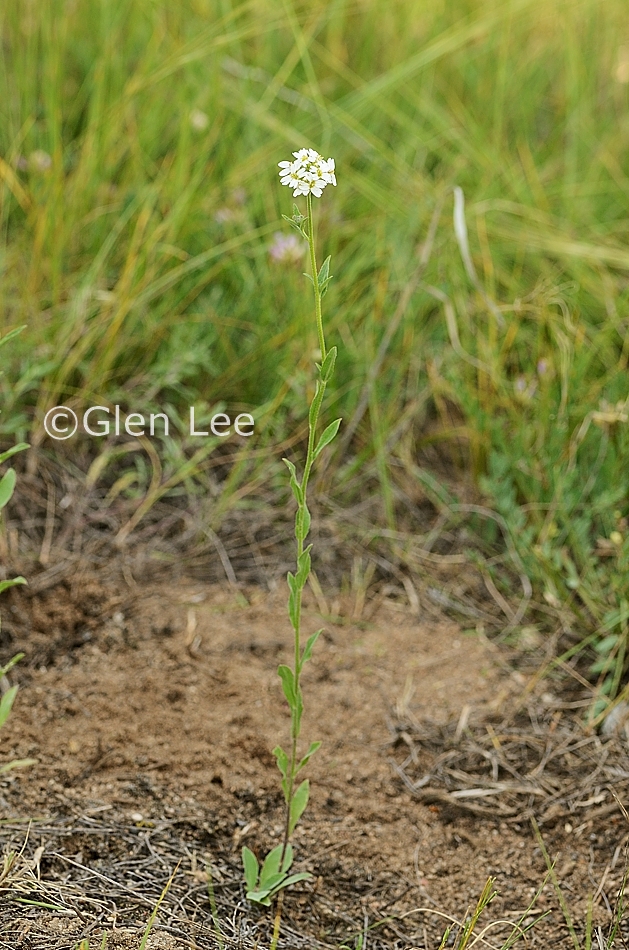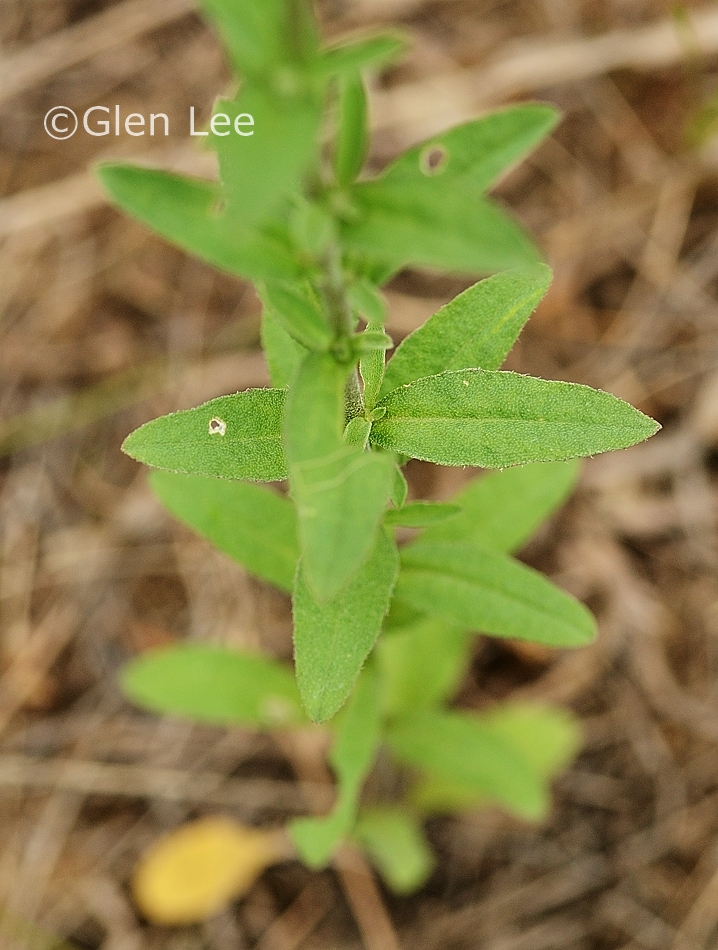 Stem leaves sessile, oblong-lanceolate.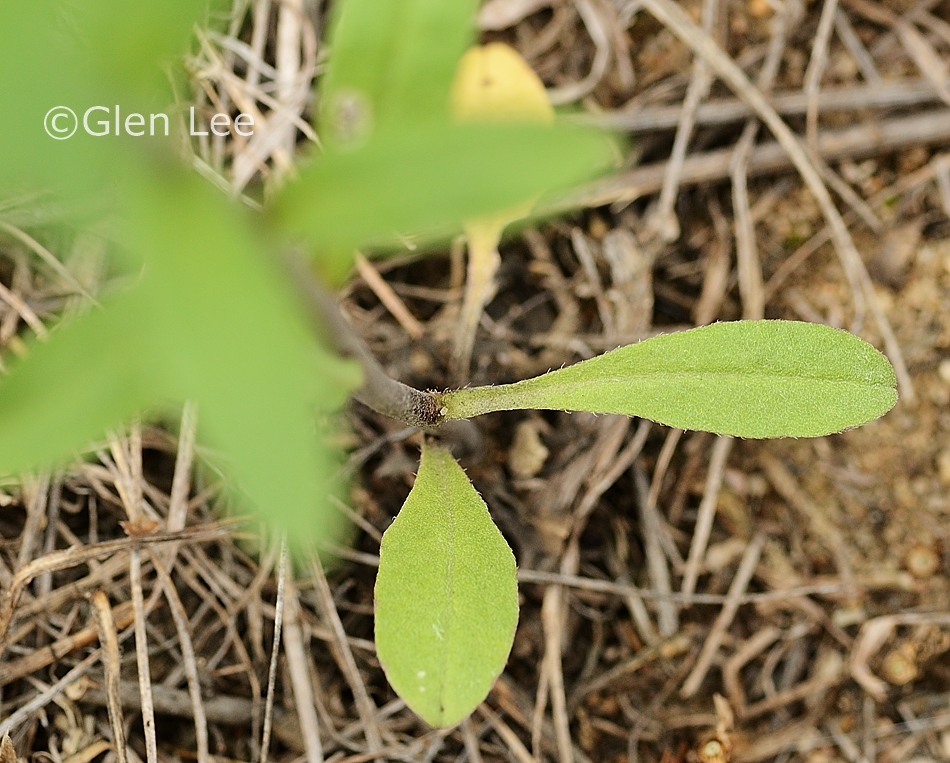 Lowest leaves stalked, spatulate.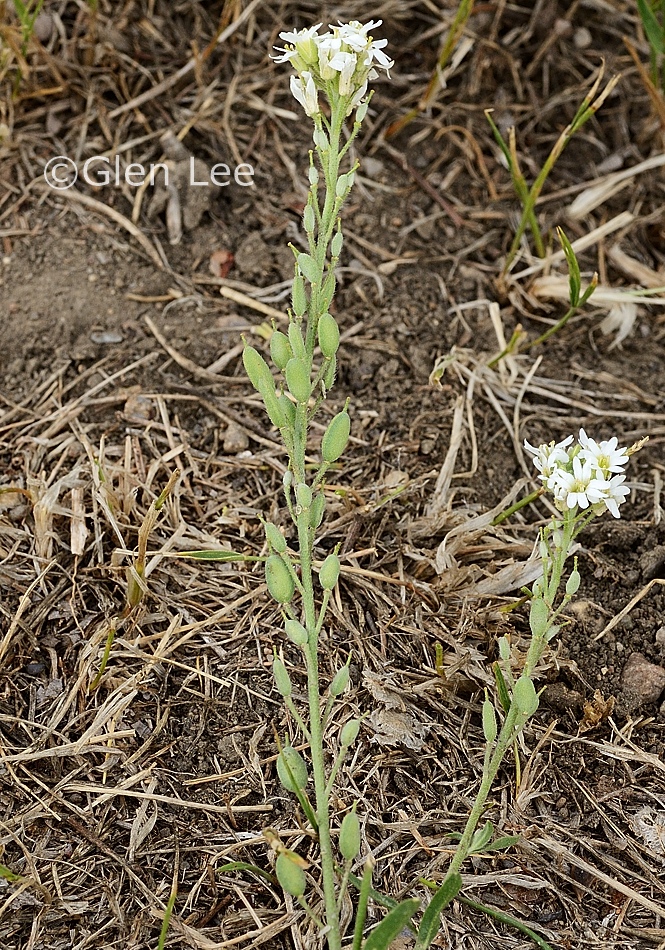 Pods ascending, oval to oblong.
General: Stiffly upright annuals, plants are starry-hairy and rough to touch.
Flowers: Inflorescence is flat-topped, crowded, corymbose. Flowers white, with 4 petals, petals are deeply cleft, we measured a flower at 7 mm diameter.
Fruit: Fruit are ascending, oval to oblong, we measured a fruit at 4 mm long by 2 mm wide.
Leaves: Leaves are alternate, upper leaves sessile, oblong-lanceolate, we measured a leaf mid-stem at 2.5 cm long by 9 mm wide; Lower leaves are stalked and spatulate.
Height: Height listed in Budd's Flora to 60 cm, we measured plants to 47 cm tall.
Habitat: Disturbed and waste places, roadsides.
Abundance: Listed as uncommon in Checklist of Vascular Plants of Saskatchewan.
Origin: Introduced.
When and where photographed: Photos taken July 2nd, along old trails on sandy prairie hillsides, about 20 km east of Regina, SK, and July 17th, mowed grassy area, University of Regina, in our home city of Regina, Saskatchewan.