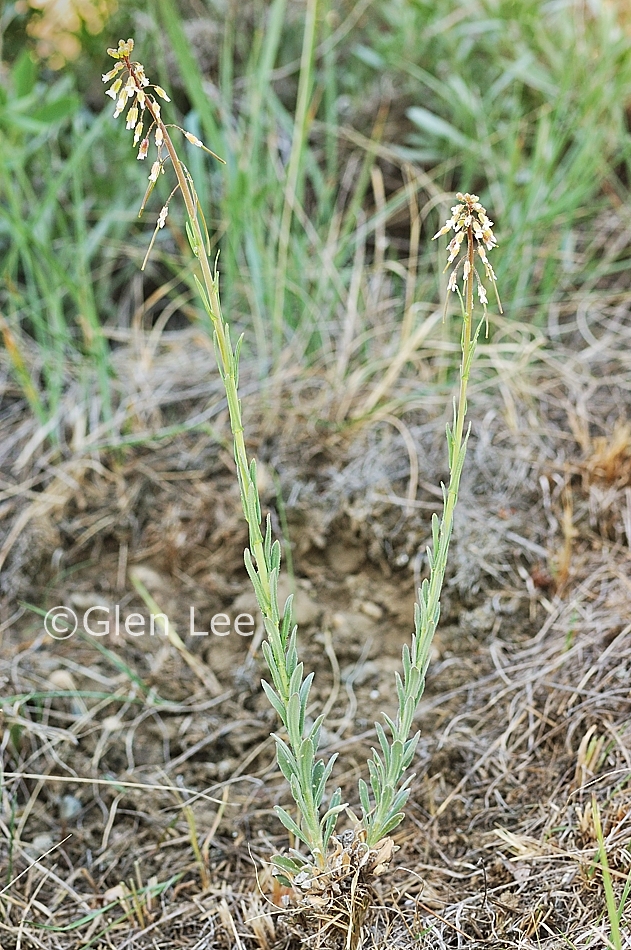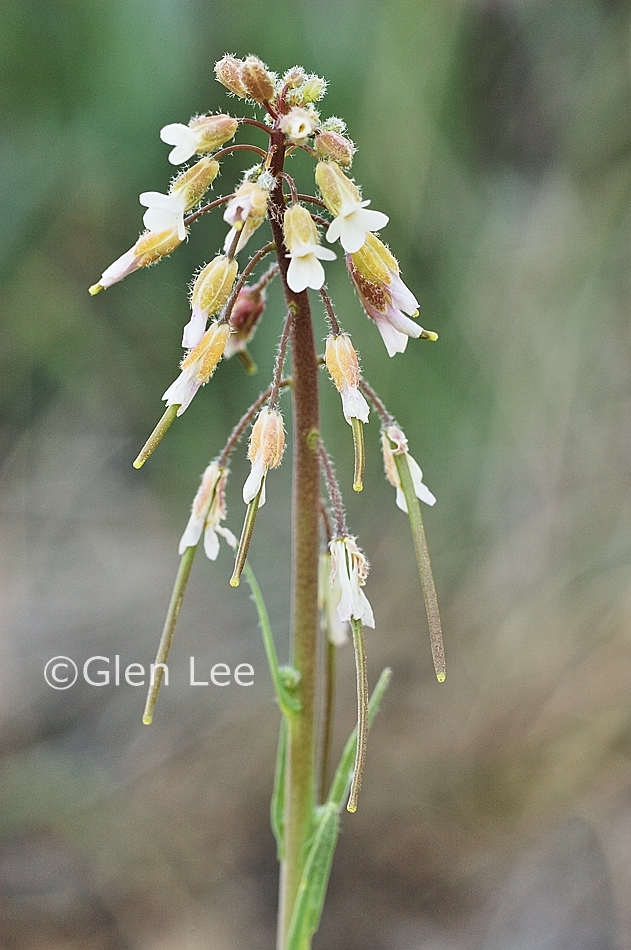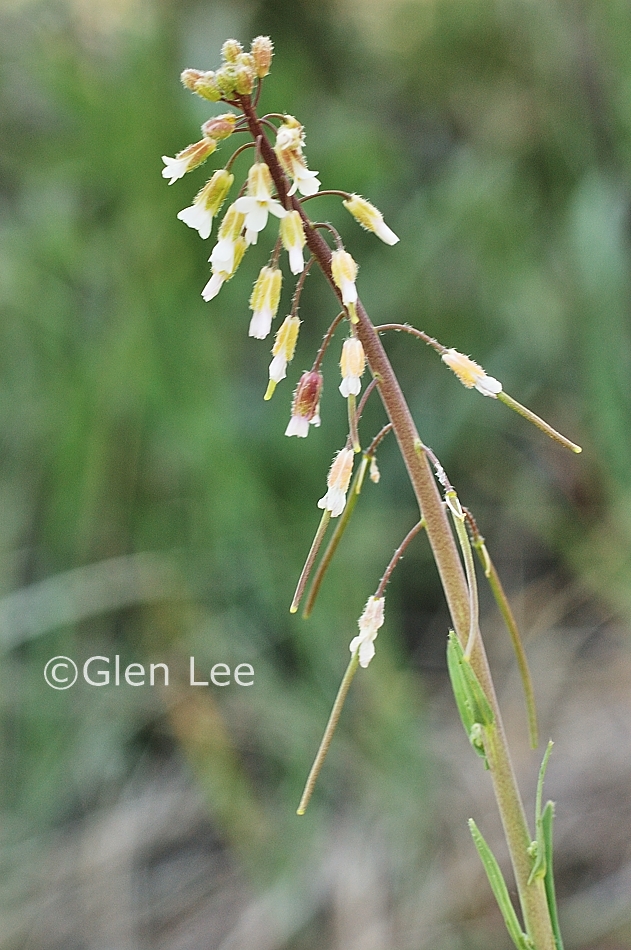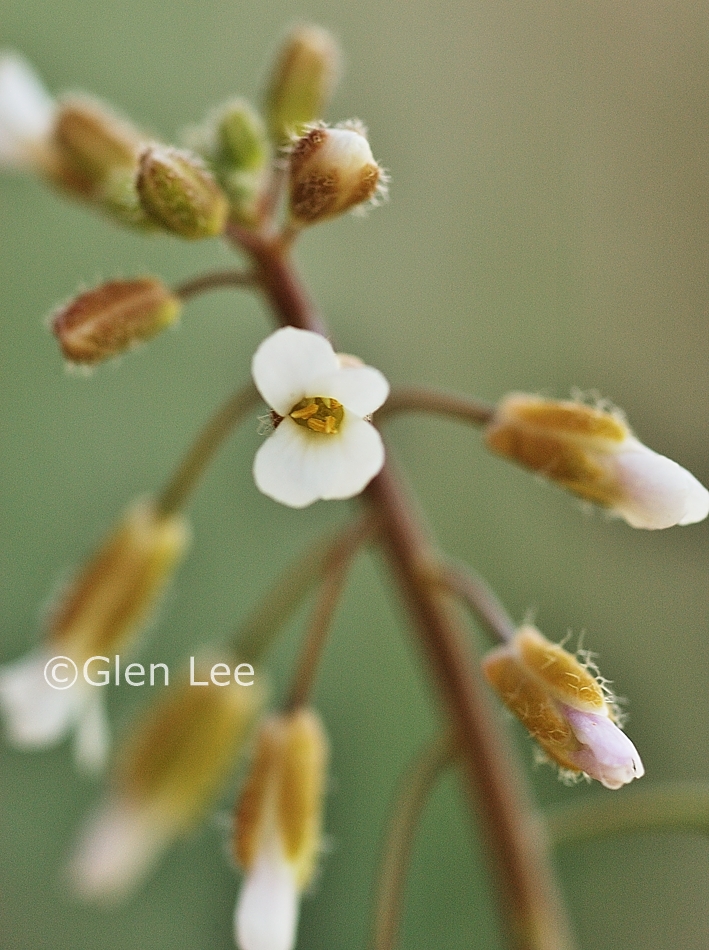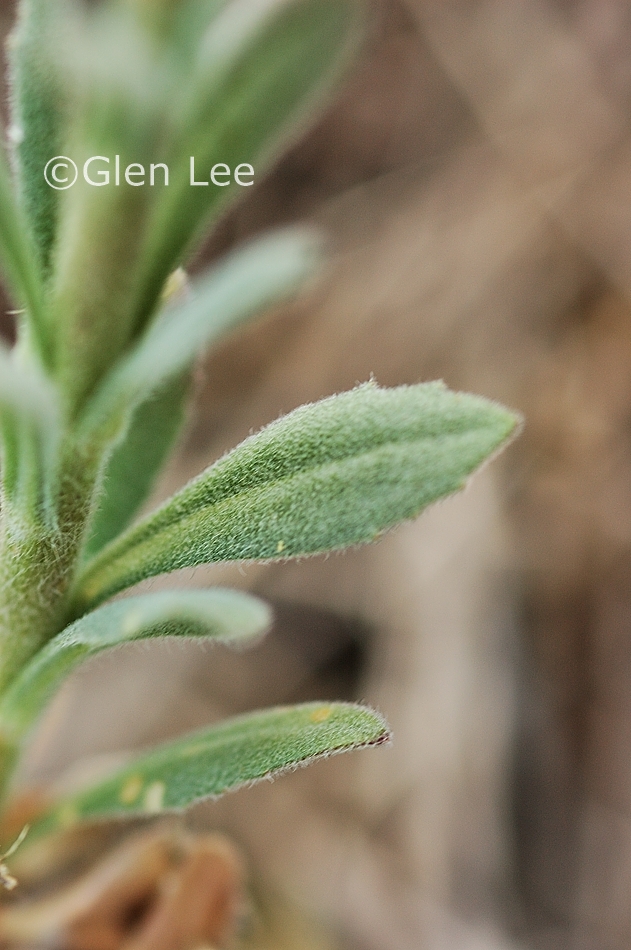 Basal leaf in above photo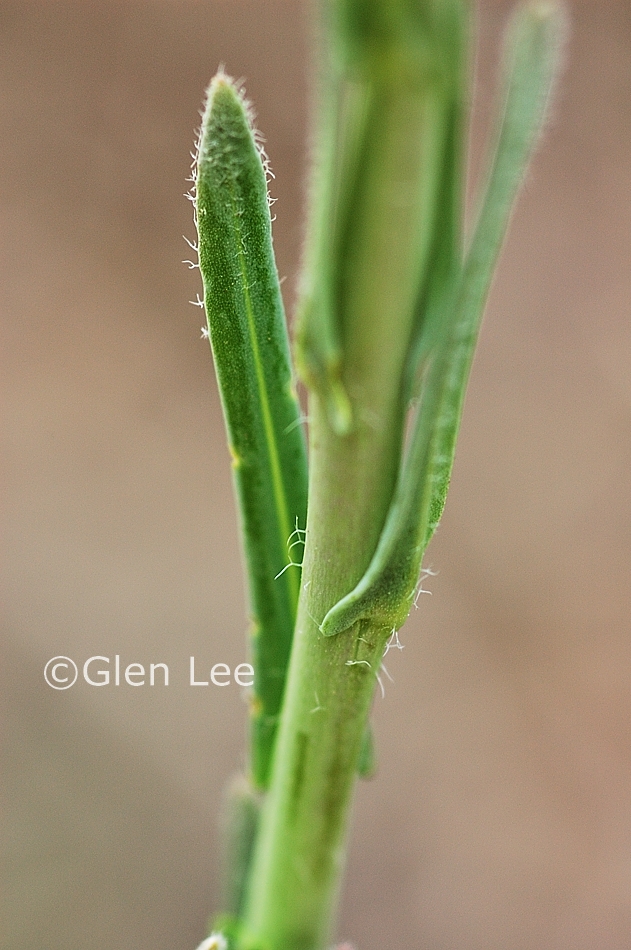 Stem leaf in above photo
General: Biennial or perennial plant with an upright growth habit, a basal rosette of leaves and simple stems. Stems glabrous above, pubescent below.
Flowers: Flowers racemose, are white with a purplish tinge, petals measured to 6 mm long and flower to 2 mm in diameter.
Fruit: Seed pods flattened in profile and sharply reflexed. Pods to 17 mm long.
Leaves: Basal leaves covered in fine hairs, spatulate and coarsely toothed. Basal leaves 2 cm long and 6 mm wide. Stem leaves alternate, clasp the stem, linear, 2 cm long and 3 mm wide. Leaves pubescent.
Height: Height listed in Budd's Flora to 60 cm, we measured plants to 34 cm tall.
Habitat: Dry slopes and prairie.
Abundance: Common.
Origin: Native.
Synonym: Listed in some of the field guides we use as Arabis retrofacta, and Arabis holboellii.
When and where photographed: Plant photographed May 13th on a steep slope of the Qu'Appelle Valley about 30 km north of our home in Regina, SK.