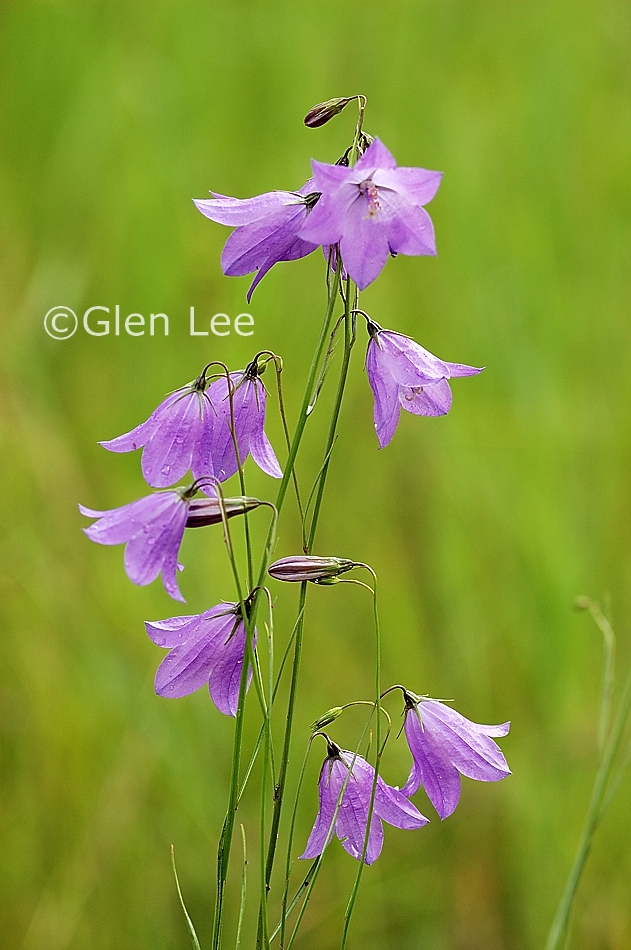 15 cm ruler for scale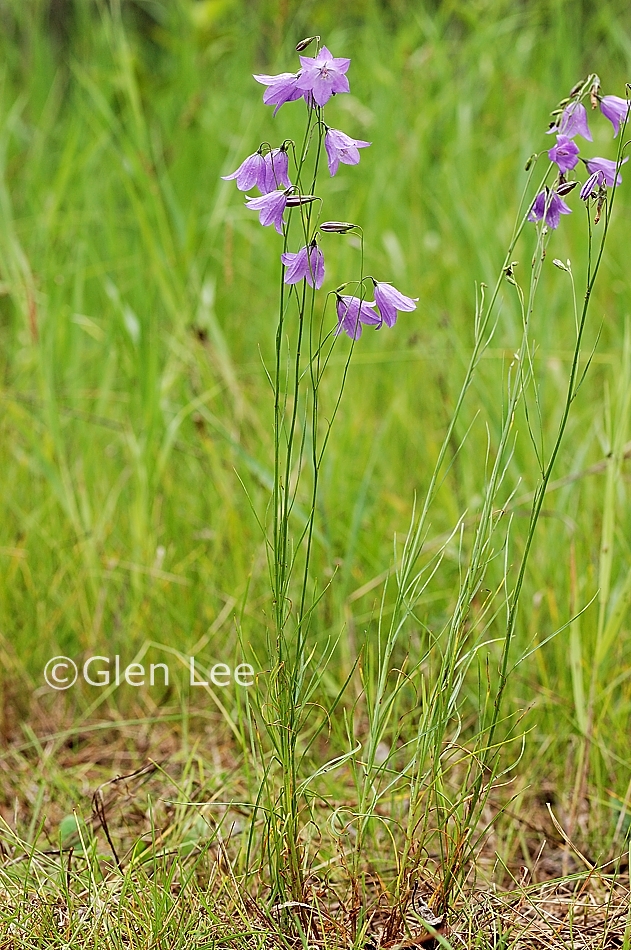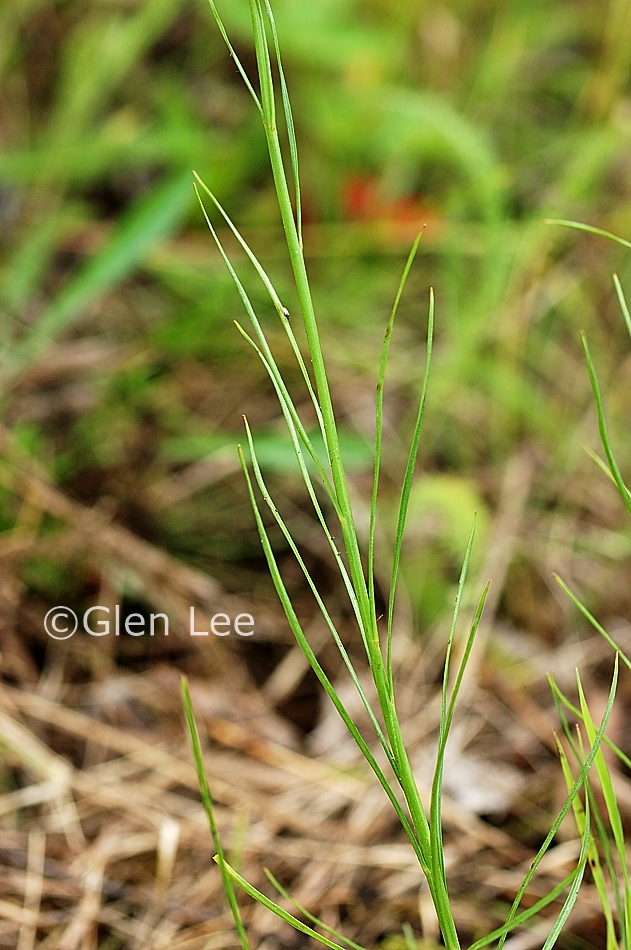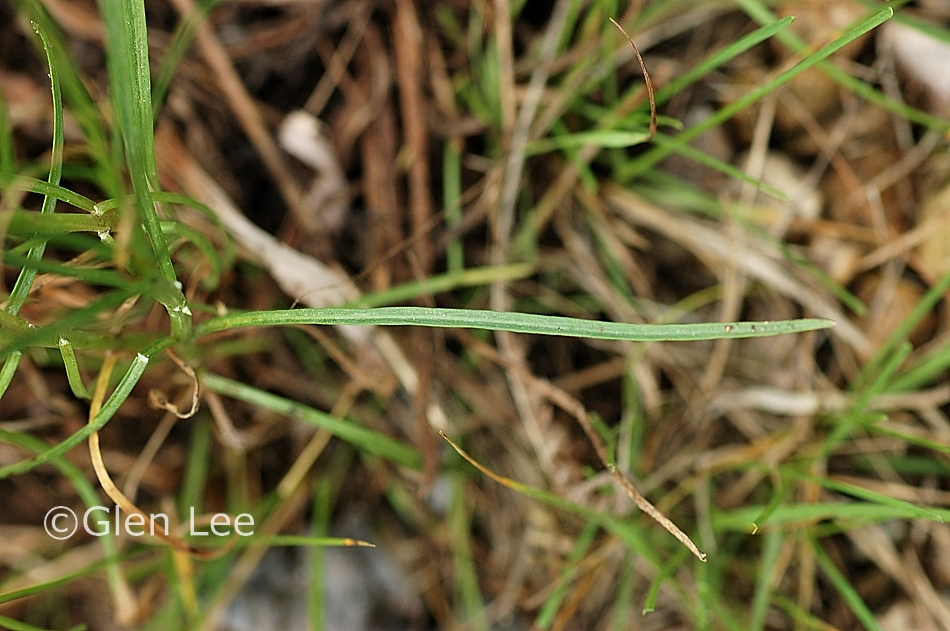 General: Plants with a slender growth habit, with many stems from the crown. Plants glabrous.
Flowers: Flowers are violet in colour, pendulous, grow in racemes of 4-6 and appear about the end of June. Flowers measured at 2 cm long and 2.5 cm diameter.
Leaves: Basal leaves disappear early. Stem leaves linear to filiform. Stem leaf highlighted above was 8 cm long and 2 mm wide.
Height: Height listed in Budd's Flora to 50 cm. We measured plants to 52 cm tall.
Habitat: Prairies and dry woods throughout the province.
Abundance: Common.
Origin: Native.
When and where photographed: The above photos were taken July 10th, meadow in the boreal forest, Duck Mountain, 300 km northeast of our home in Regina, SK.