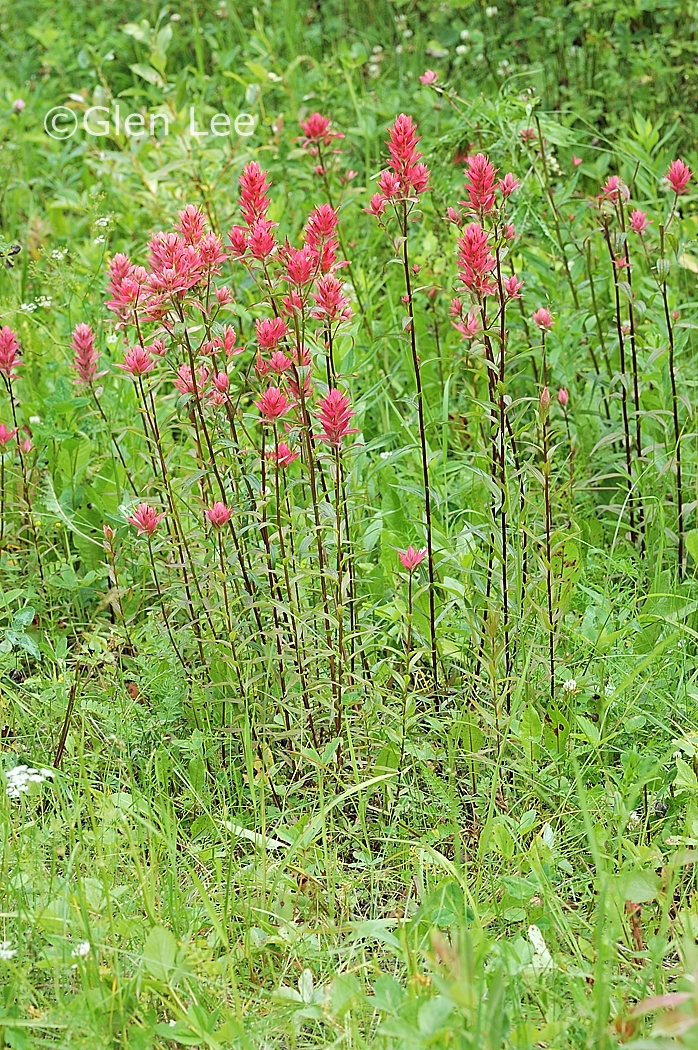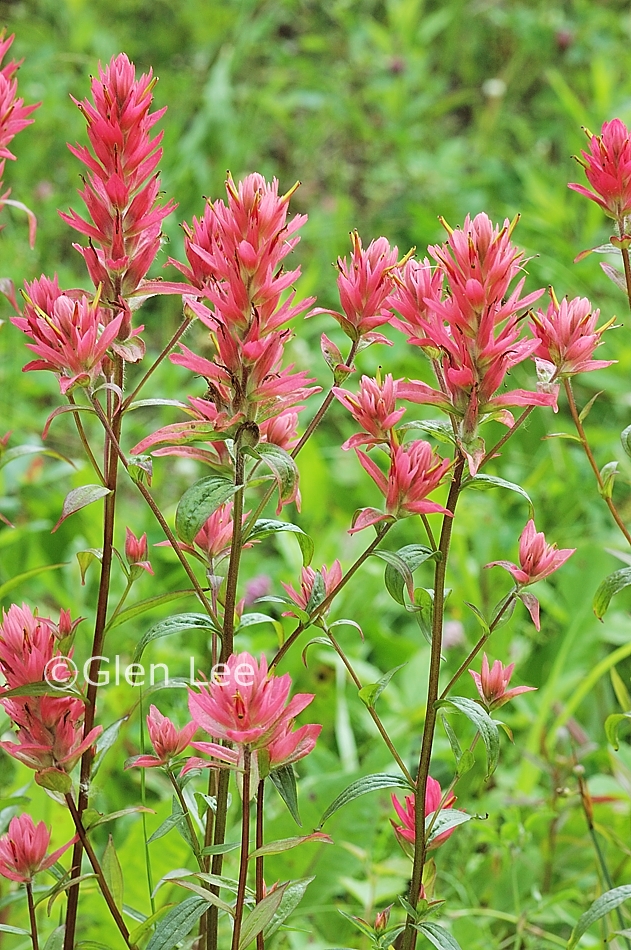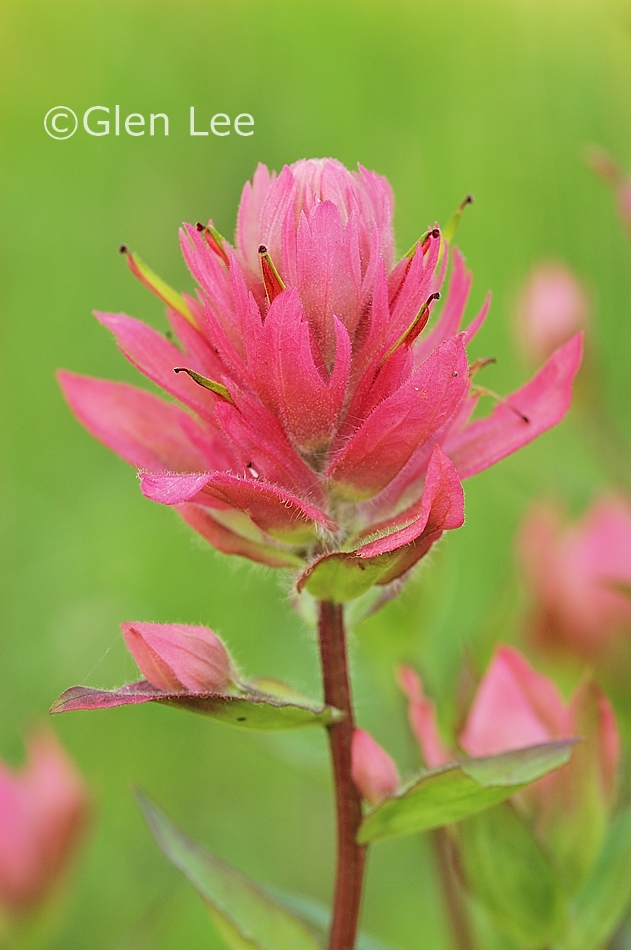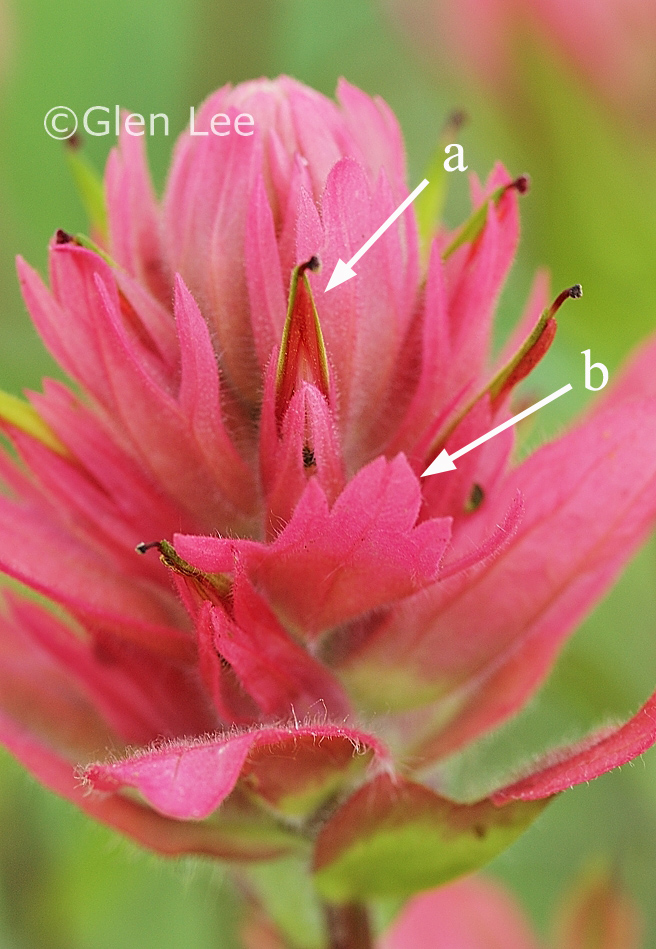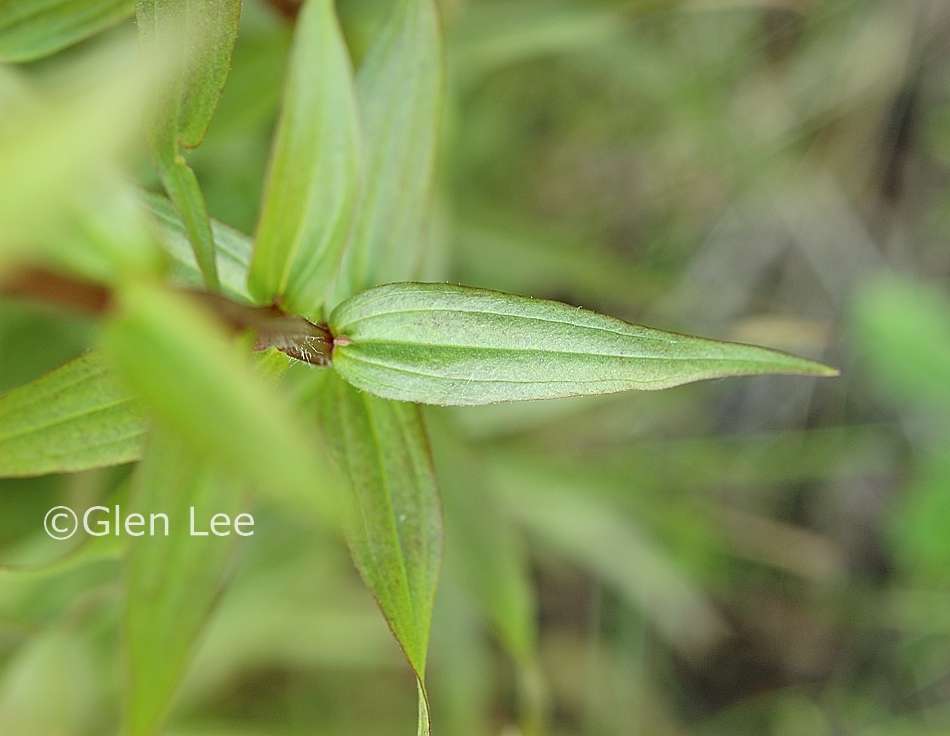 General: Perennial plants from a woody rootstalk, often branching above. Plant stems sparingly hairy.
Flowers: Inflorescence in dense, terminal spikes. Colourful reddish-pink bracts surround the flower, bracts often three-lobed. Inner bracts next to the flower were measured to 2 cm long. The green flowers tubular, two-lipped, measured to 3 cm long.
Leaves: Leaves lanceolate, alternate, sessile, we measured a leaf at 5.5 cm long, and 1.5 cm wide. Leaves are ciliate, pubescent with very short hairs on leaf tops, glabrous on leaf bottoms.
Height: Height listed in Budd's Flora to 60 cm, we measured plants to 73 cm tall.
Habitat: Roadsides, meadows, open woods.
Abundance: Common.
Origin: Native.
When and where photographed: The above photos were taken June 28th, highway ditch south of La Ronge 600 km north of Regina, SK, and July 4th in a road side in Duck Mountain provincial park, 300 km north east of our home in Regina, SK.