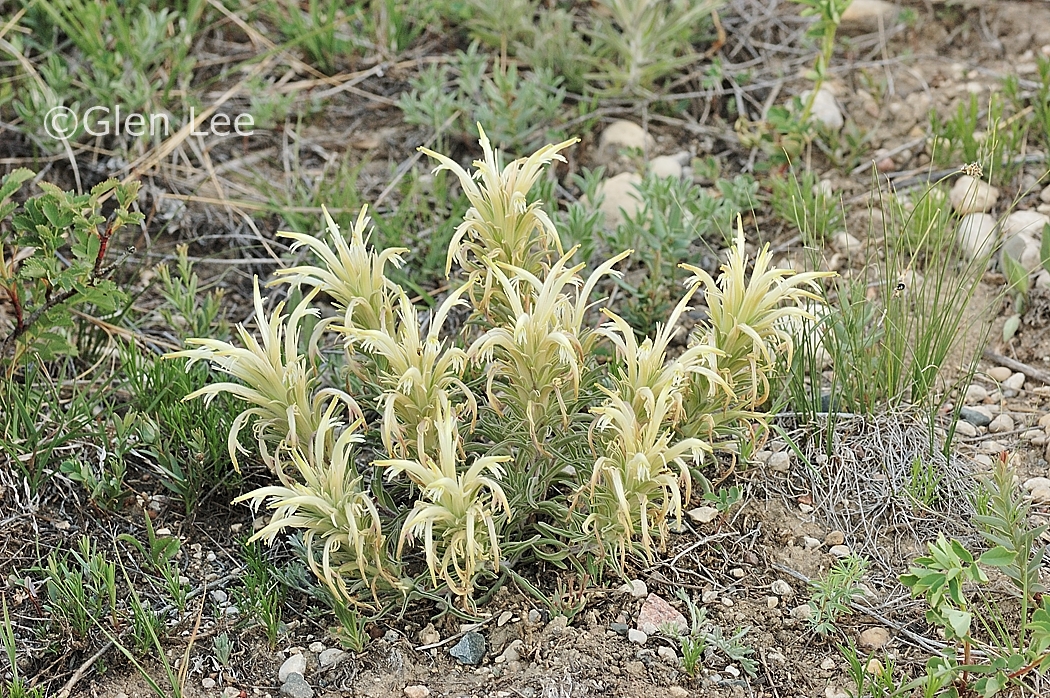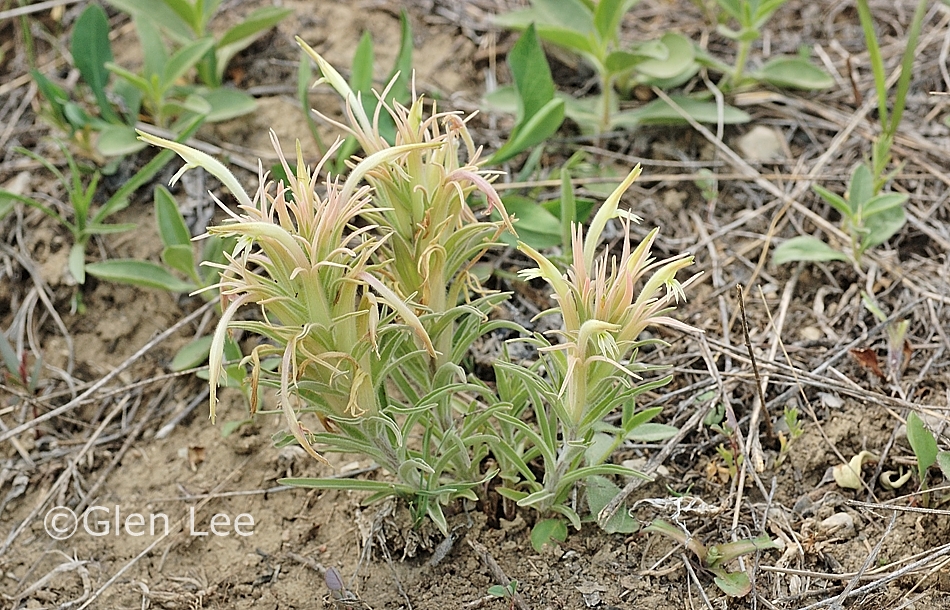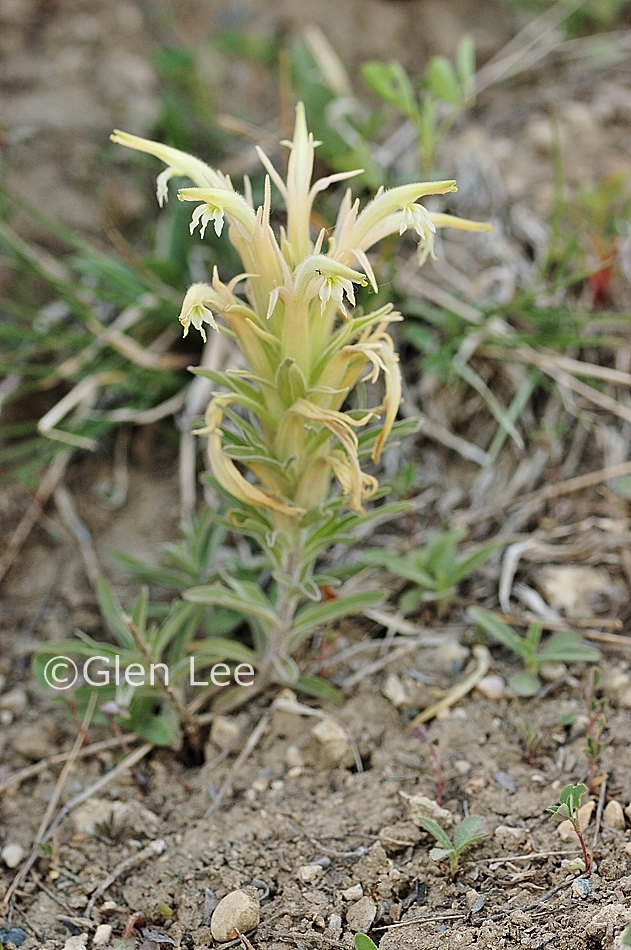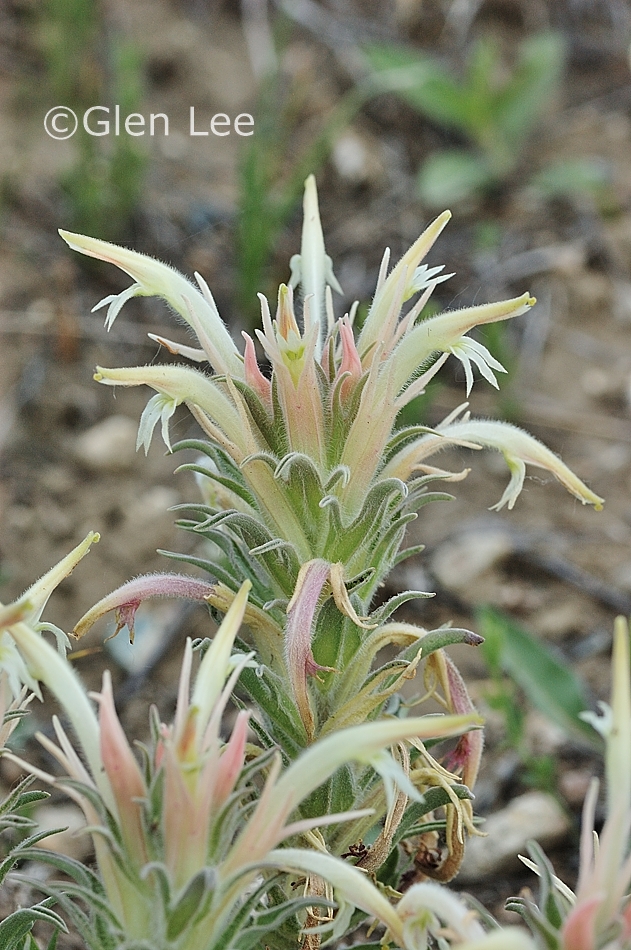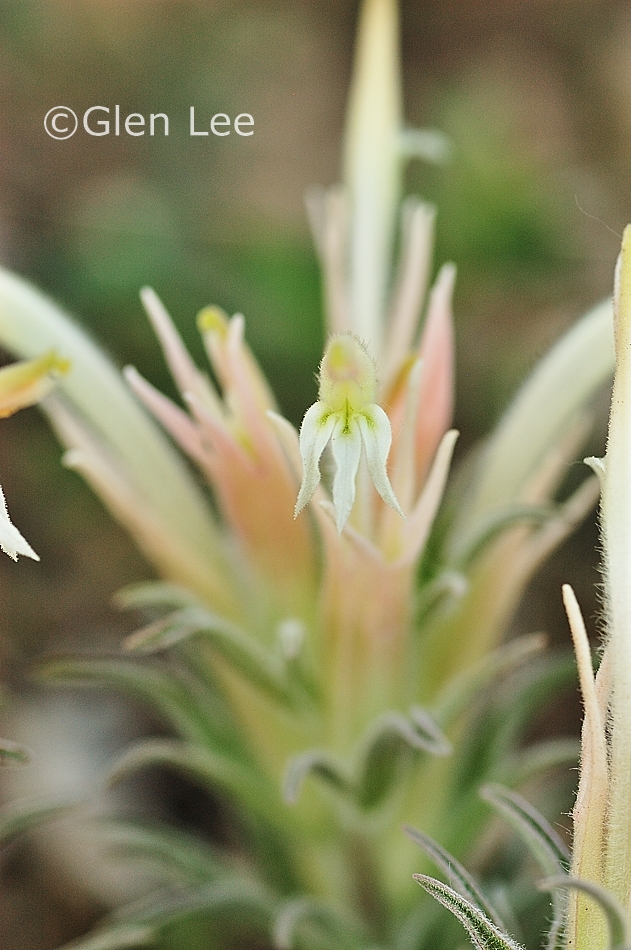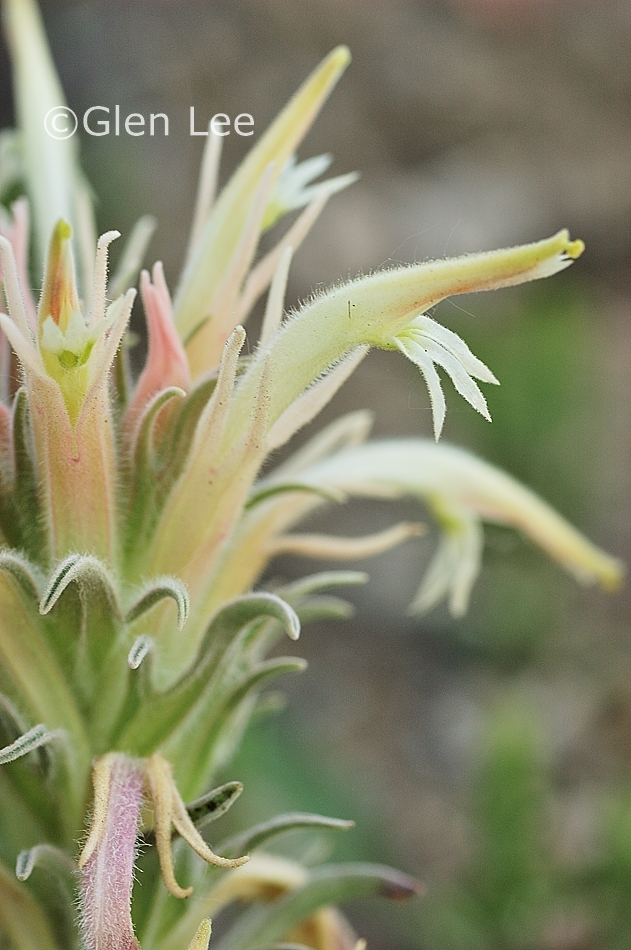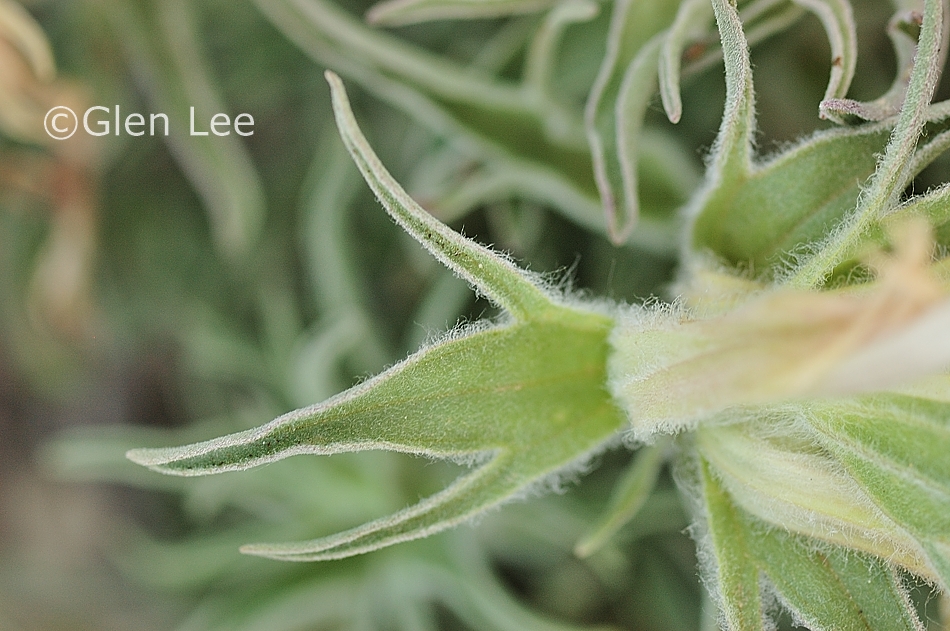 Upper stem leaf in above photo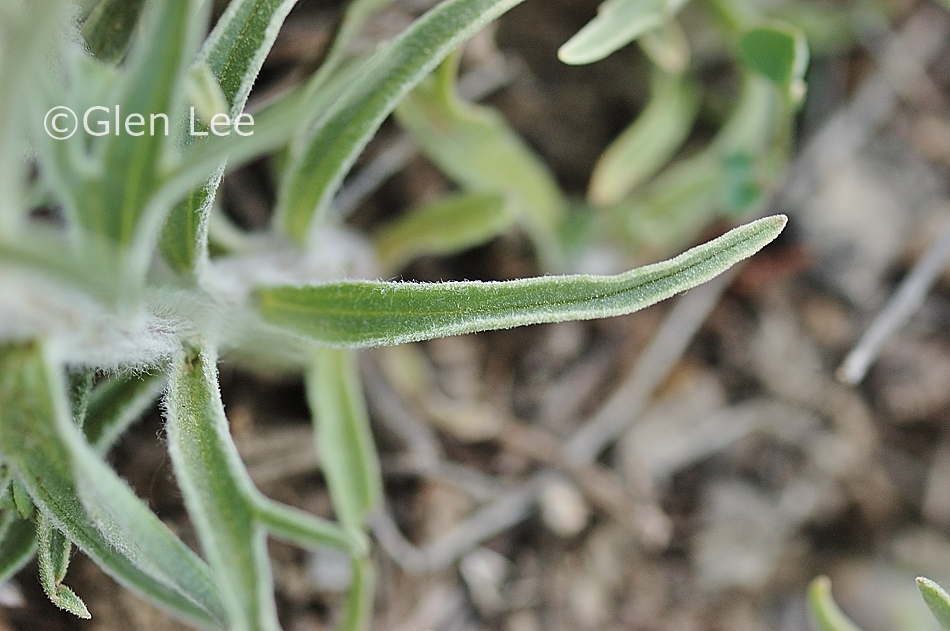 Lower stem leaf in above photo
General: Perennial plants from a woody crown. Entire plant downy hairy.
Flowers: Flowers white to pink, arching, the upper lip about twice as long as the 3-lobed lower lip. Flowers measured to 5 cm long.
Leaves: Leaves alternate. Upper leaves cleft into 3 lobes, upper leaf measured at 3 cm long and 3 cm wide. Lower leaves entire, linear, lower leaf measured at 30 mm long and 3 mm wide.
Height: Height listed in Budd's Flora to 30 cm, we measured plants to 19 cm tall.
Habitat: Hillsides on the southern prairie.
Abundance: Rare, ranked as an S3 (as of 2021) by the Saskatchewan Conservation Data Centre.
Origin: Native.
When and where photographed: Photos taken June 17th, steep prairie roadside, edge of the Dirt Hills, about 100 km south west of our home in Regina, SK.