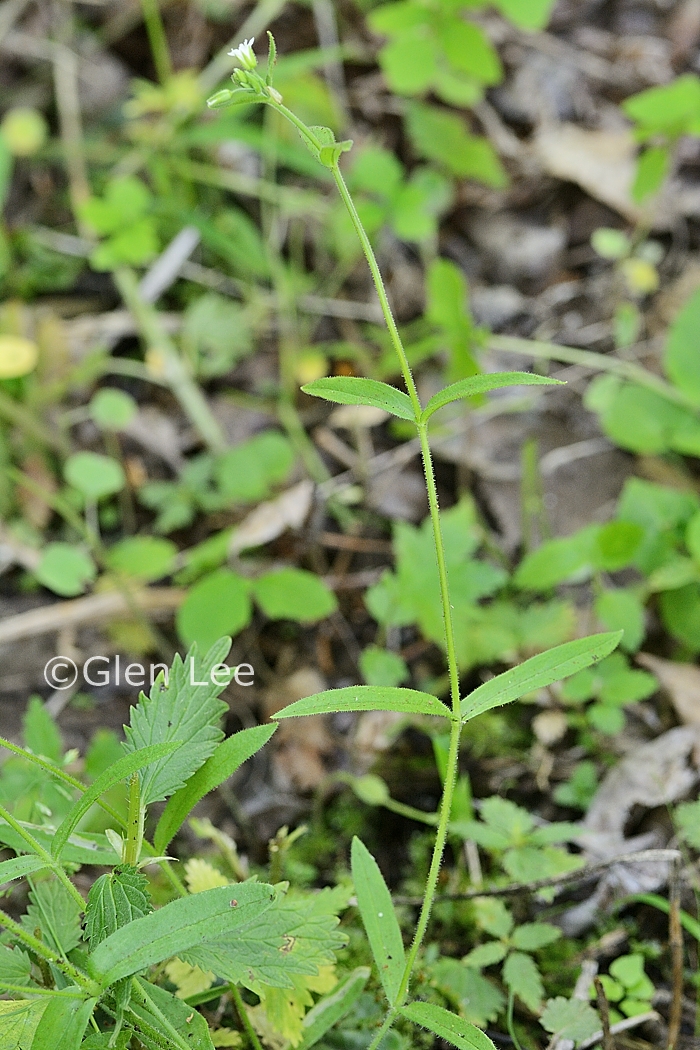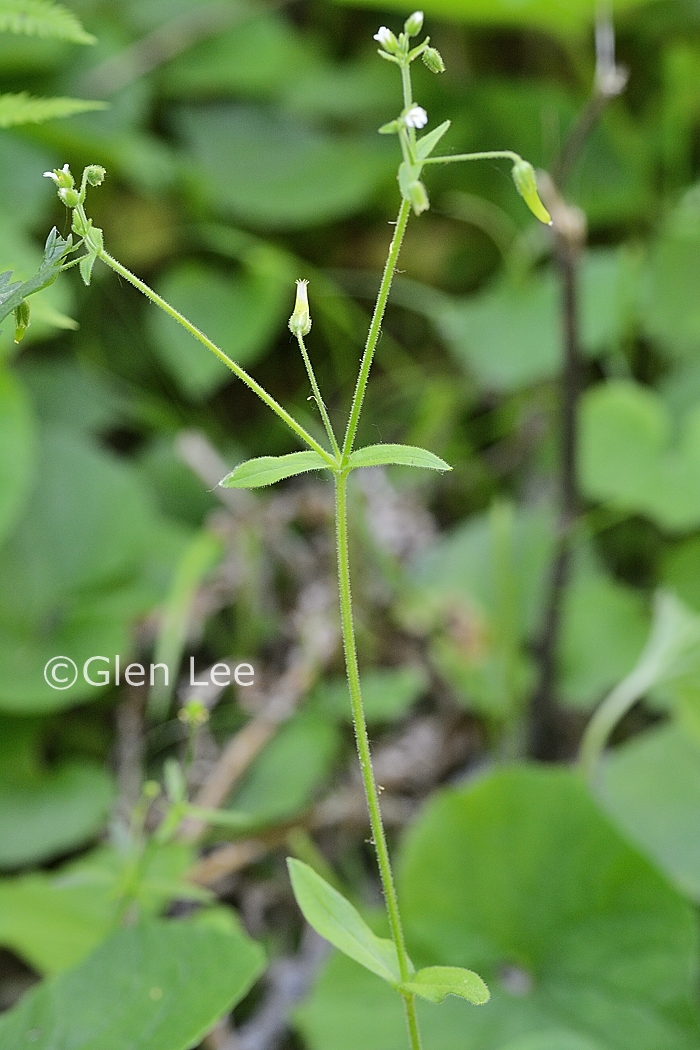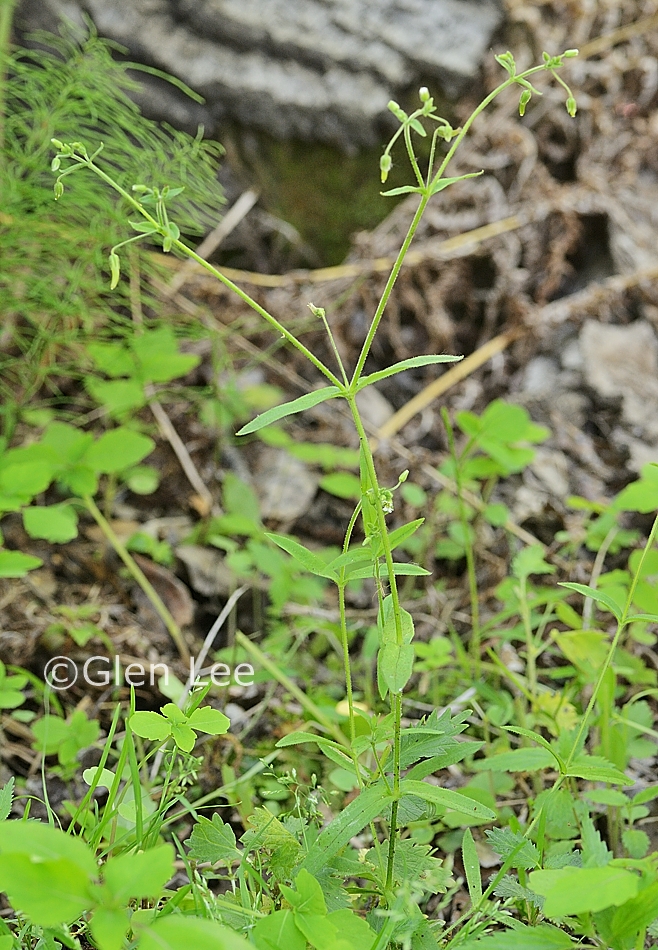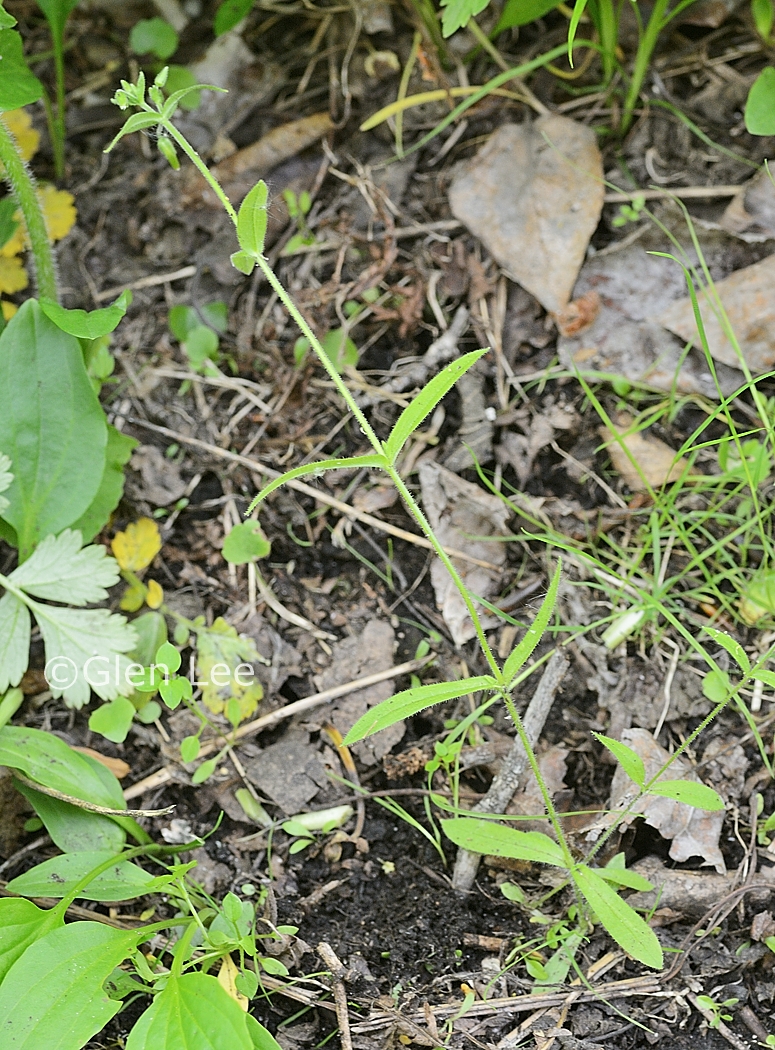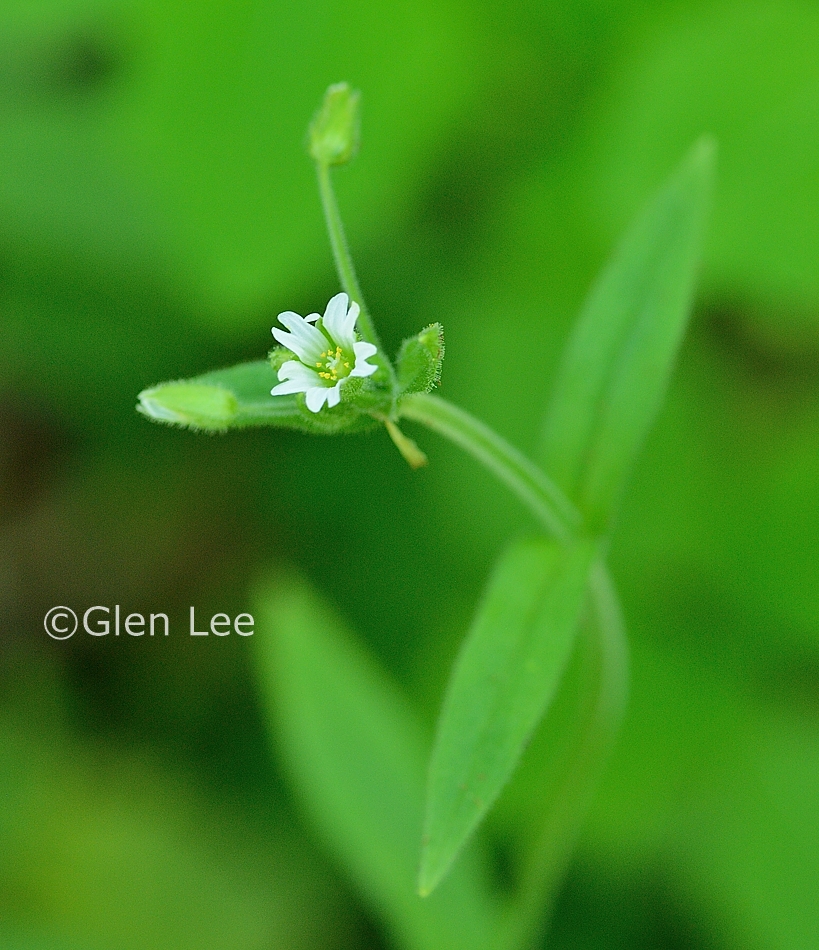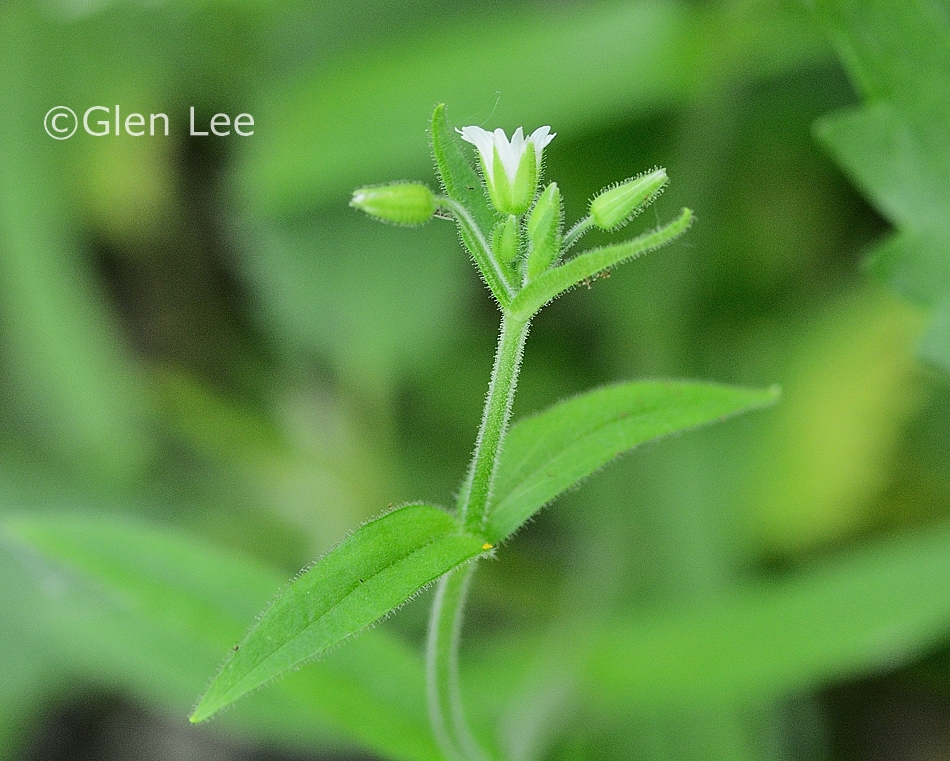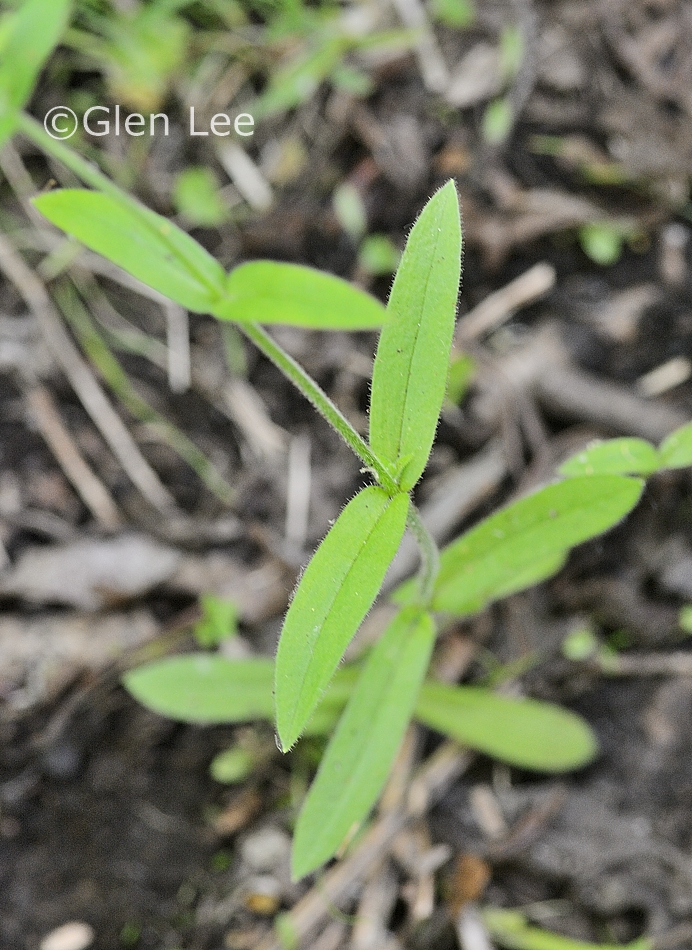 Foliage has glandular hairs, macro shot of a plant stem in above photo.
General: Slender, weak-stemmed annual plants, the foliage sticky with glandular hairs. Most plants branching towards the top of stems.
Flowers: Few, in open, widely branched cymes. Flowers white, bell-shaped, with five cleft petals and 5 sepals. The sepals are lanceolate and are shorter than the petals. The sepals are glandular hairy.
Leaves: Opposite, sessile, linear-lanceolate. We measured a leaf at 5 cm long by 1 cm wide.
Height: Height listed in Budd's Flora to 25 cm, we measured plants to 38 cm tall.
Habitat: Rich woods and stream banks in the boreal forest.
Abundance: Listed as fairly common in Checklist of the Vascular Plants of Saskatchewan, uncommon in our experience.
Origin: Native.
When and where photographed: Photo taken in rich, stream bank in mixed rich forest, June 14th Duck Mountain Provincial Park, 300 north east of our home in Regina, SK.