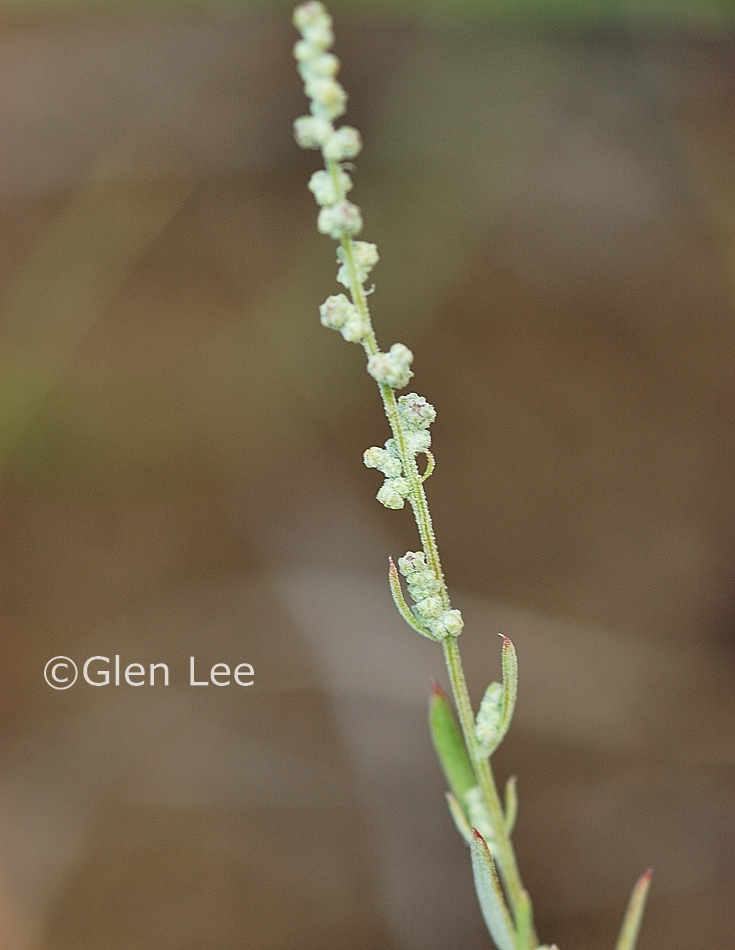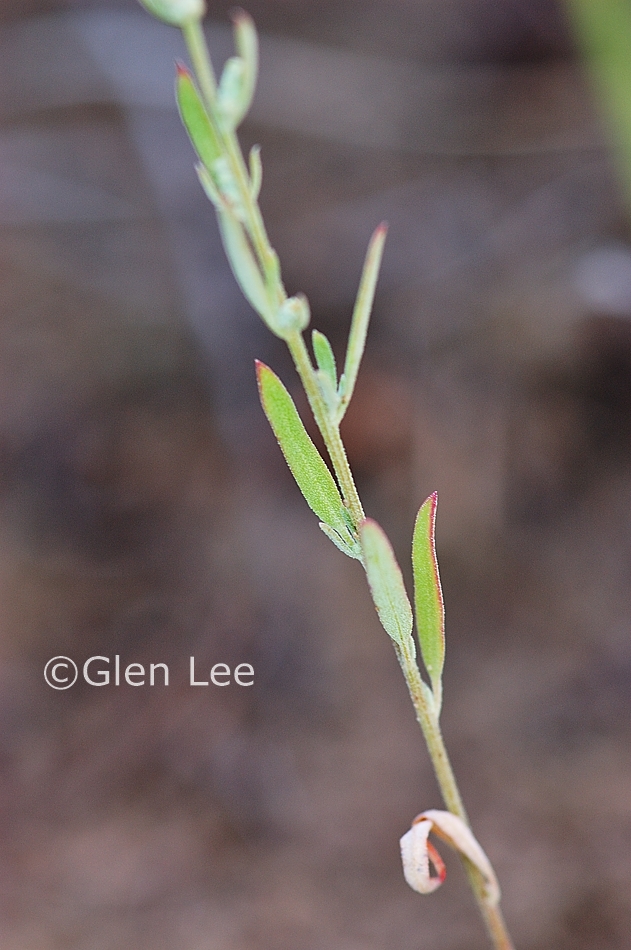 General: Erect annual with a very slender growth habit.
Flowers: Inflorescence in short spikes of glomerules in upper leaf axils and top of stem.
Leaves: Leaves linear, mealy-silver below, I measured a leaf at 12 mm long and 2 mm wide.
Height: Height listed in Flora of Alberta to 40 cm, I measured plants to 15 cm tall.
Habitat: Sandy soil on the southern prairies.
Abundance: Common.
Origin: Native.
When and where photographed: Took the photos July 8th, bottom of an active sand dune, Douglas Provincial Park, 200 km northwest of our home in Regina, SK.