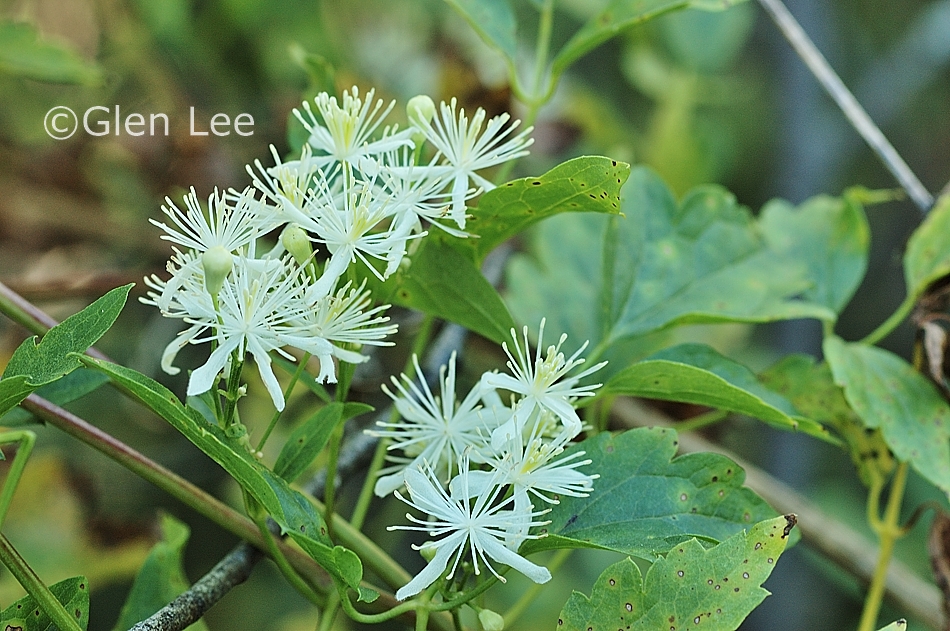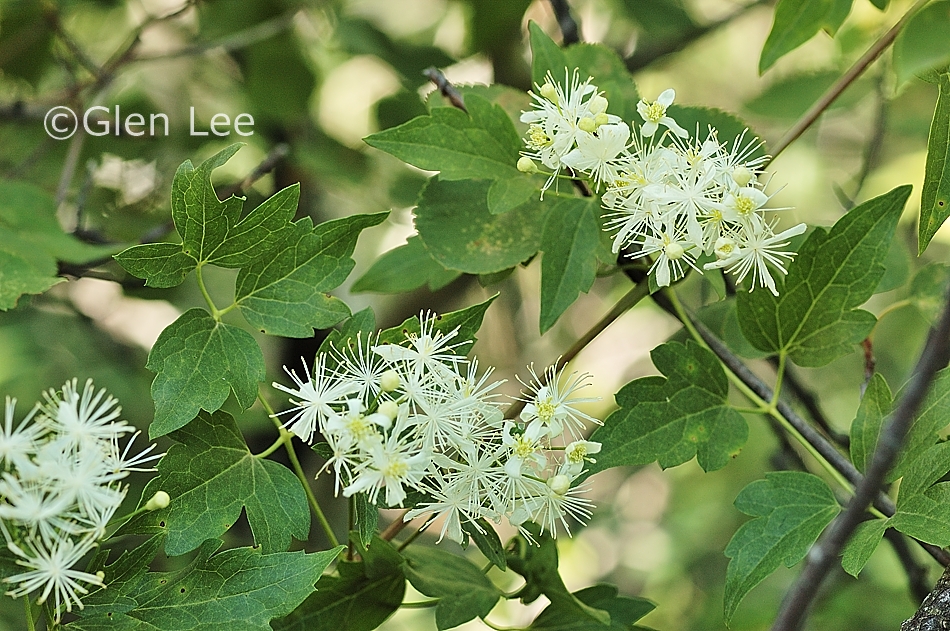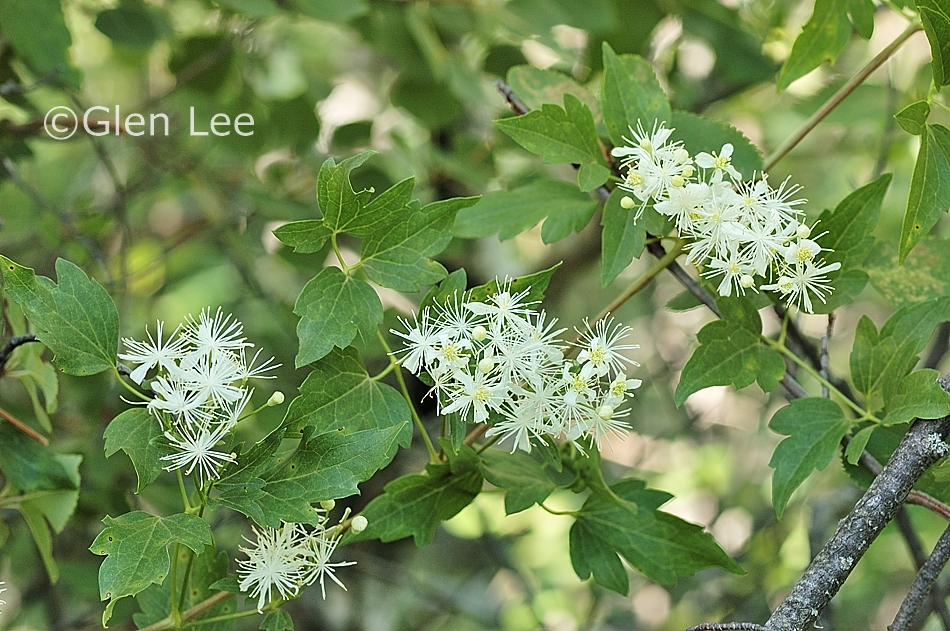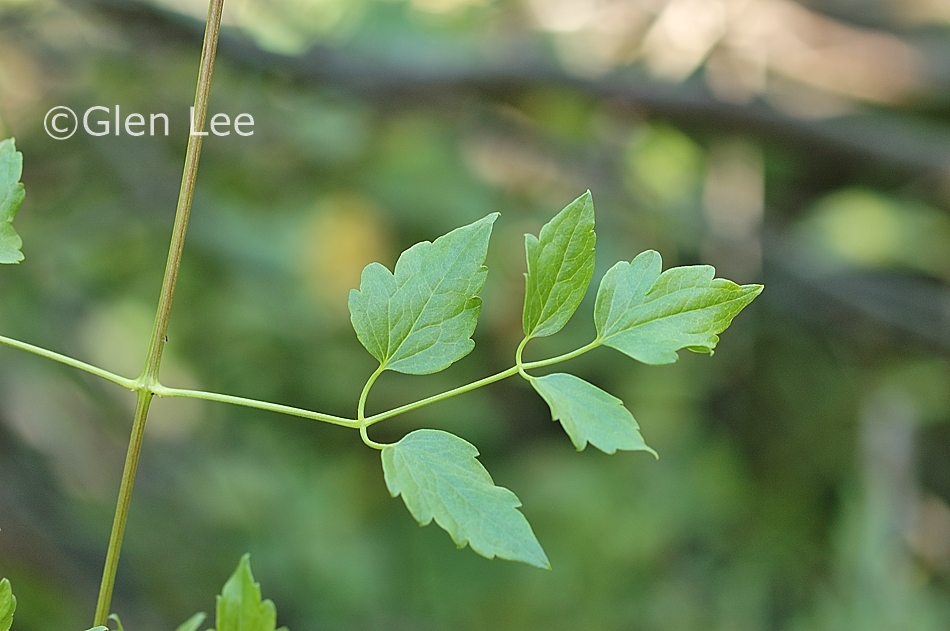 General: Woody vine which attaches itself to trees and shrubs by twisting its leaf stalks around them. Stems sparsely hairy.
Flowers: Flowers are white, measured at 2 cm diameter, with 4 petal-like sepals. Flowers grow in panicles, quite showy.
Leaves: Leaves are opposite, are pinnately divided into 5 leaflets, leaflets are deltoid, deeply toothed, 2.5 cm long without the stem, leaflets with a few hairs on the leaf margins.
Height: Height listed in Wildflowers Across the Prairies to 6 metres.
Habitat: Wooded coulees and ravines on the prairies.
Abundance: Listed as fairly common in Checklist of the Vascular Plants of Saskatchewan. I have only seen this plant a couple of times.
Origin: Native.
When and where photographed: The above photos were taken July 8th, woods on a steep hillside, Douglas Provincial Park, about 200 km northwest of our home in Regina, SK.