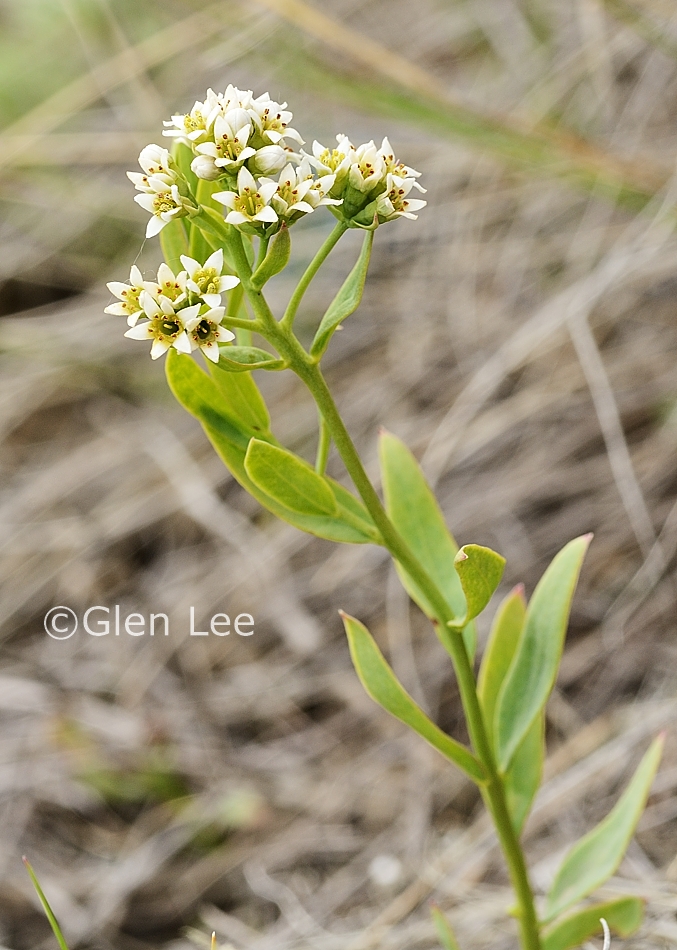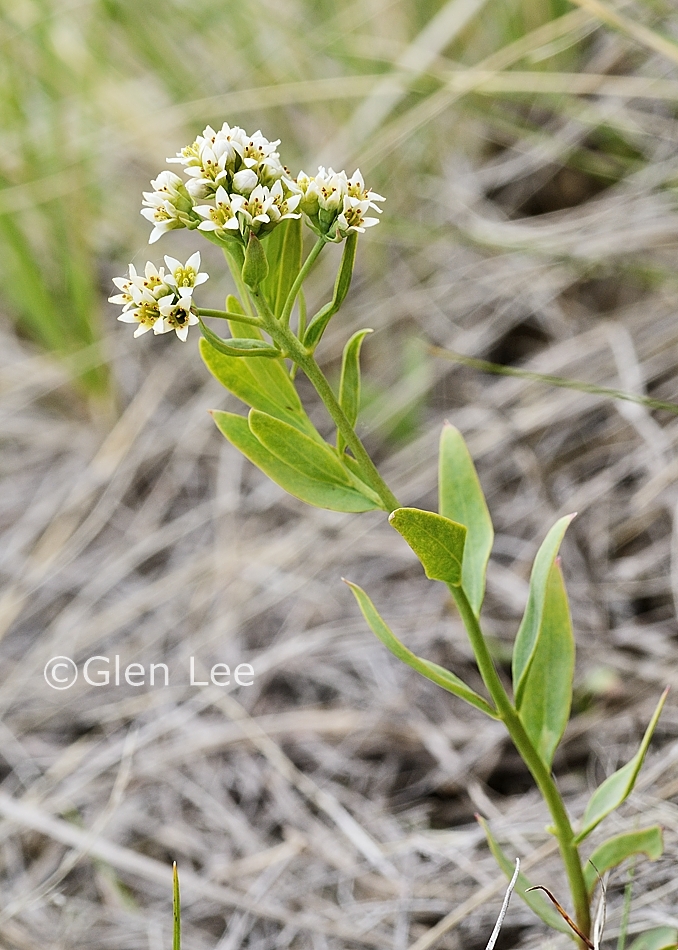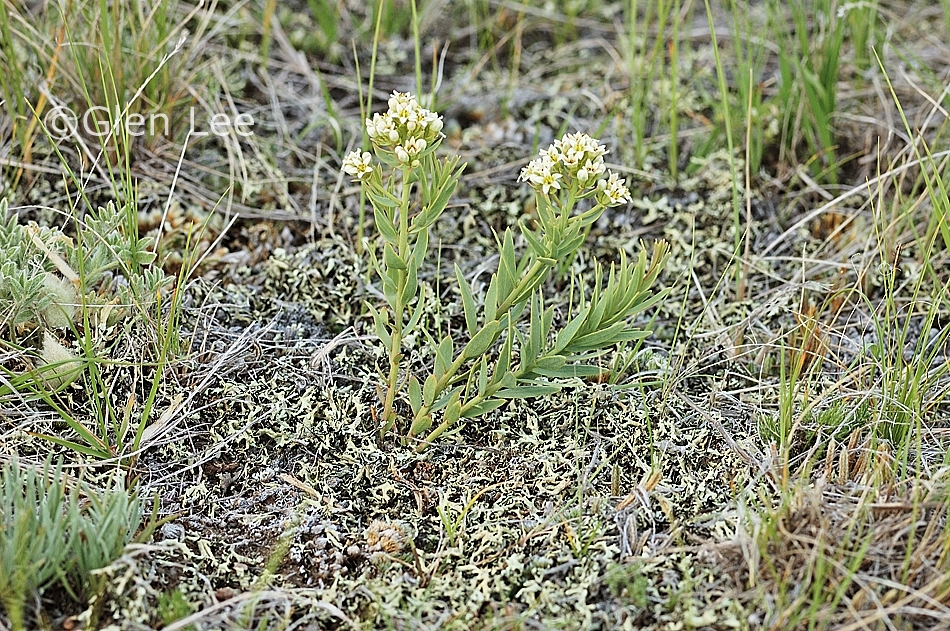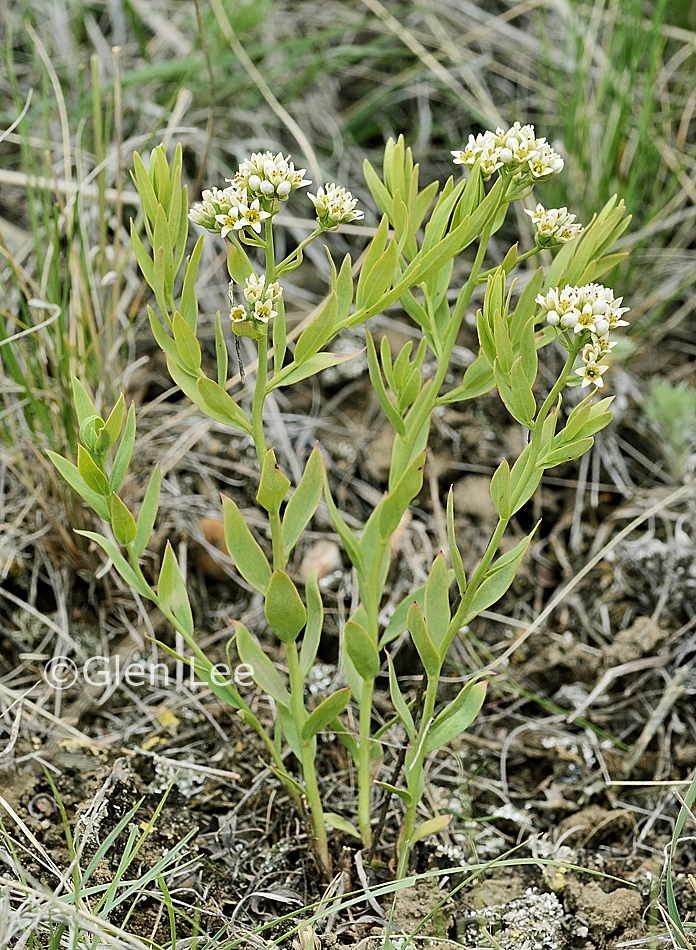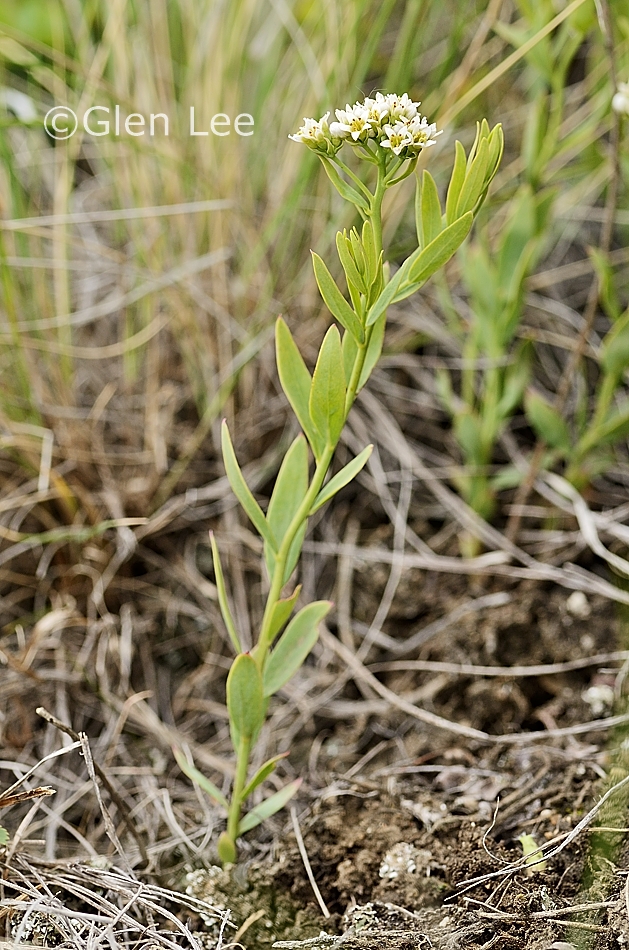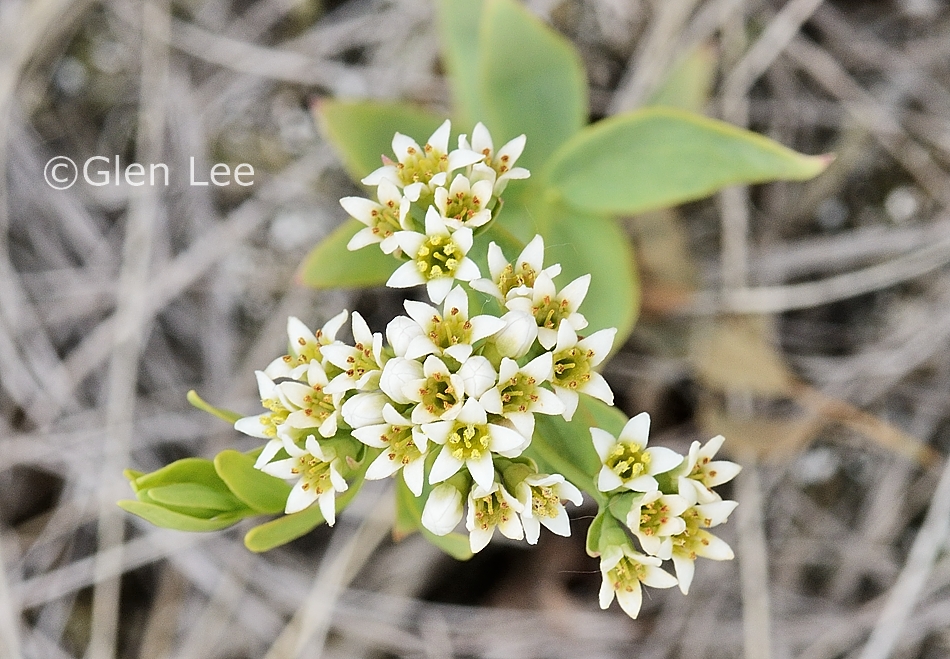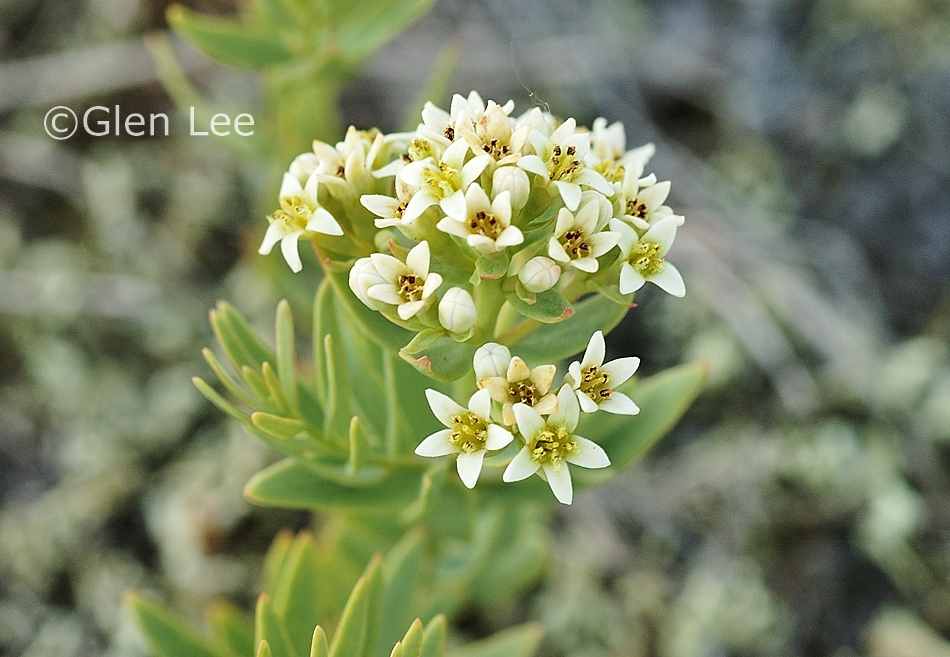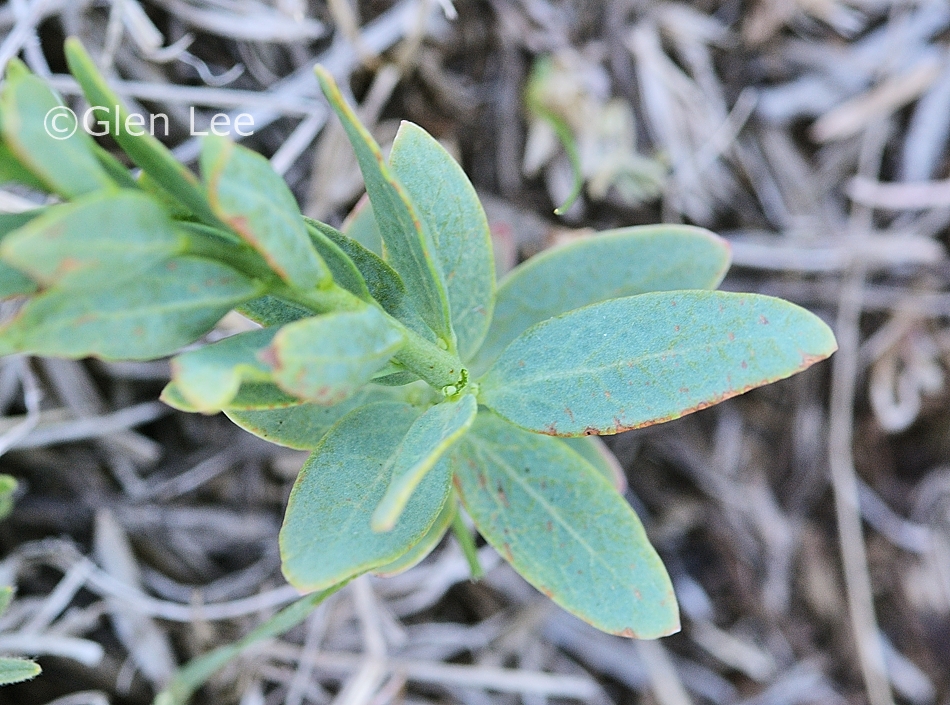 General: Rhizomatous, short prairie plant with glaucous, glabrous foliage.
Flowers: Flowers are white, bell-shaped, borne in dense clusters at stem tips. We measured flowers to 7 mm diameter.
Leaves: Leaves alternate, cauline, with very short petioles. Upper leaves linear, lower ones lanceolate, we measured a leaf at 20 mm long and 7 mm wide.
Height: Height listed in Budd's Flora to 30 cm, we've measured plants to 16 cm tall.
Habitat: Dry prairie and hillsides.
Abundance: Common.
Origin: Native.
When and where photographed: Photo taken May 13th, and May 26th prairie grassland on the slopes of the Qu'Appelle River valley, 35 km north of Regina, SK, and June 2nd, Old Man on His Back Eco Reserve, 450 km south west of Regina, SK, and June 2nd in the western Qu'Appelle Valley about 125 km west of our home in Regina, SK.