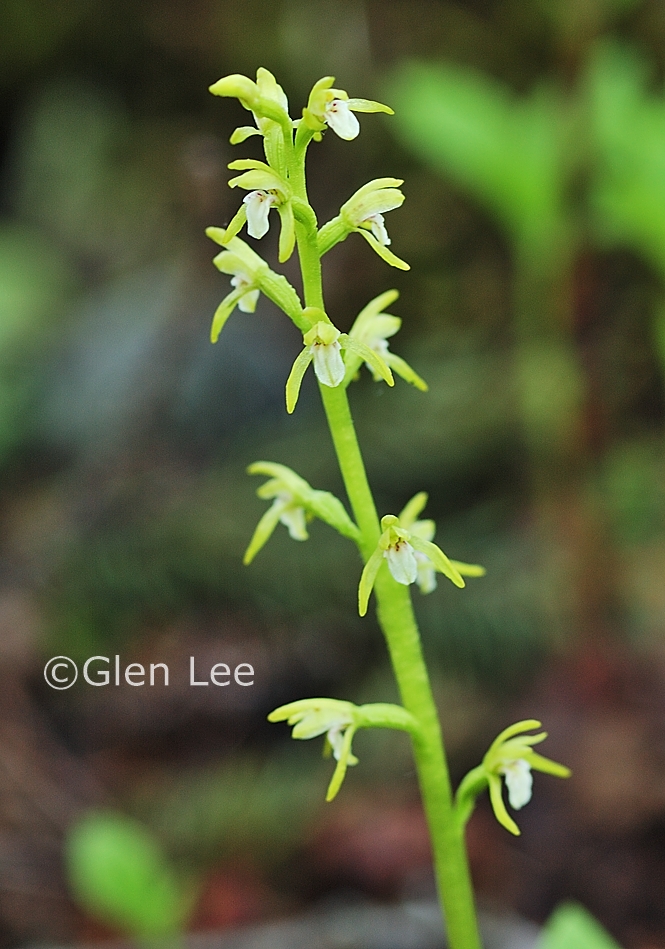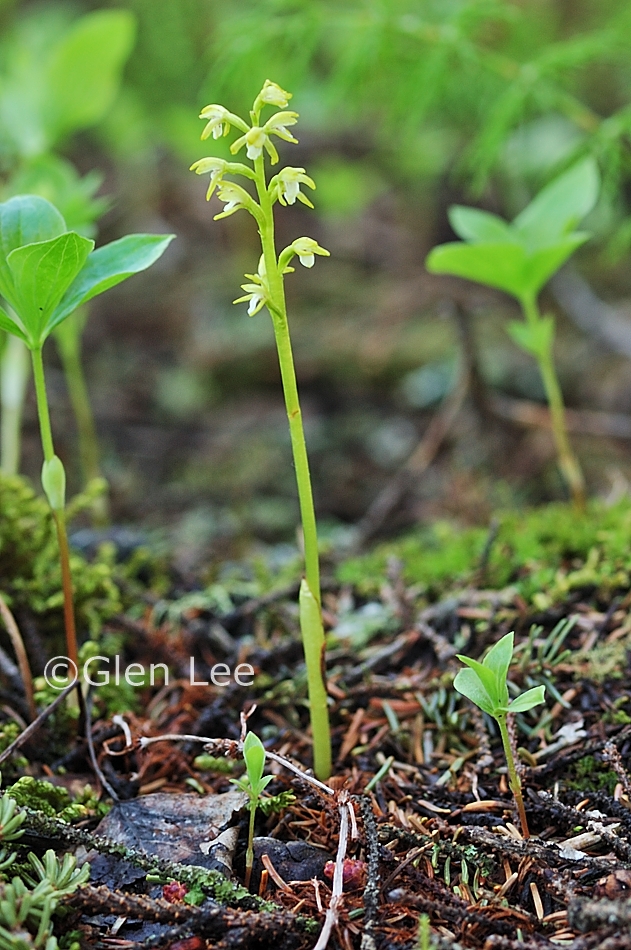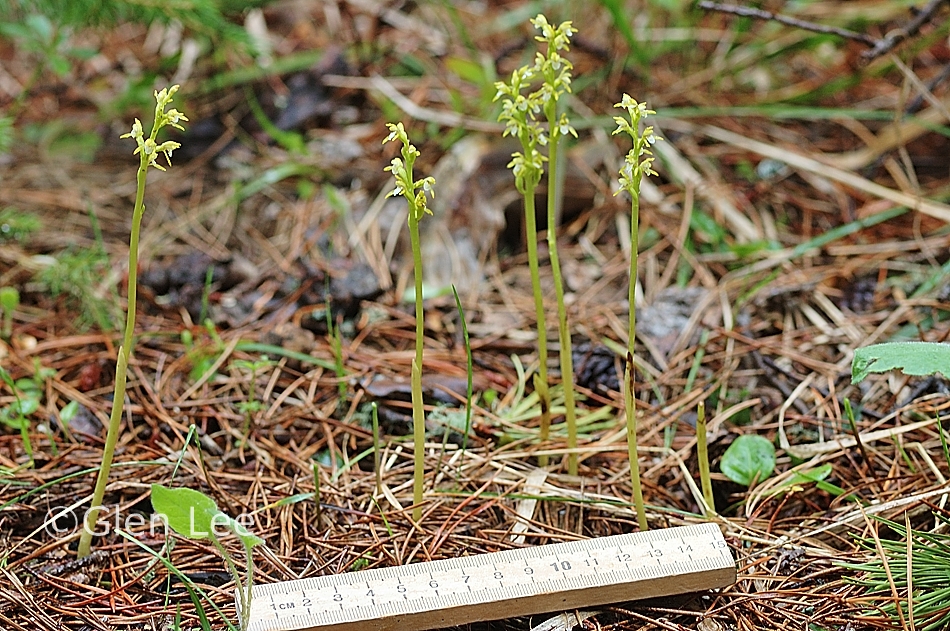 15 cm ruler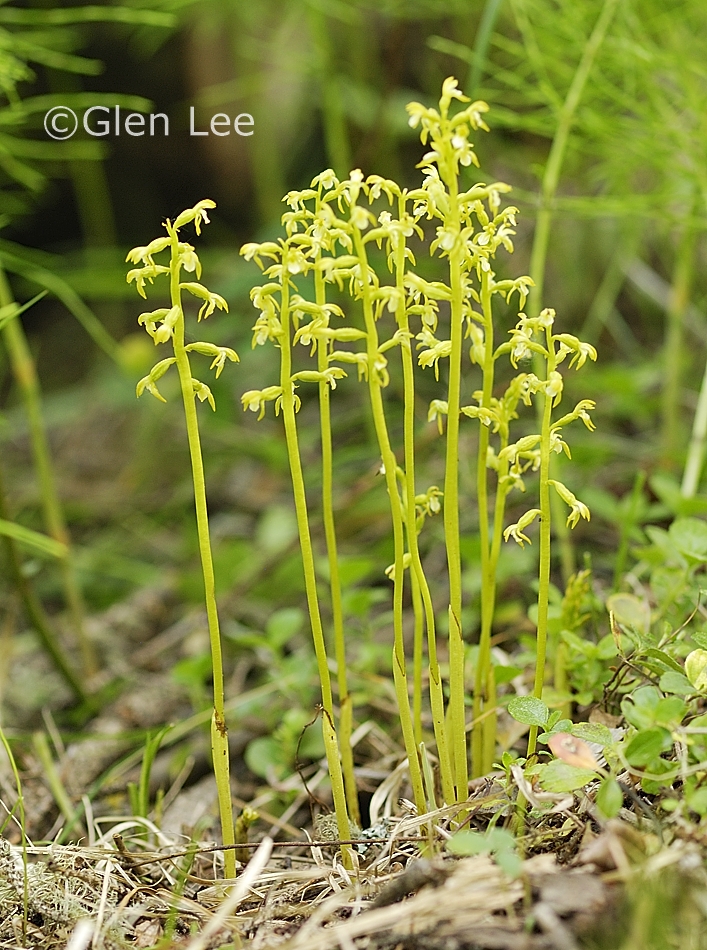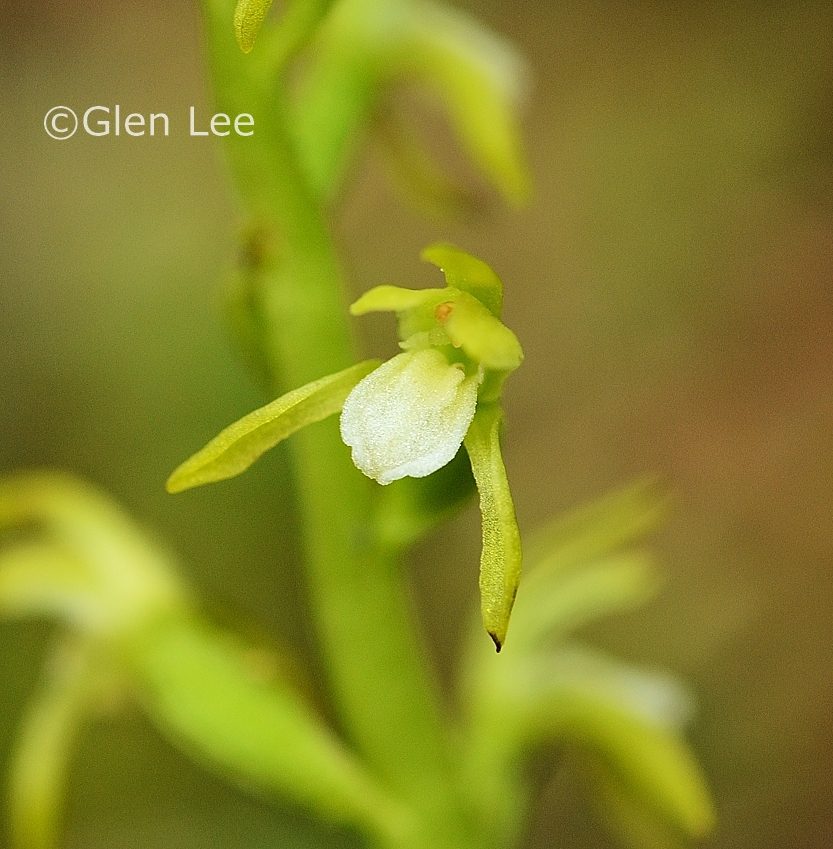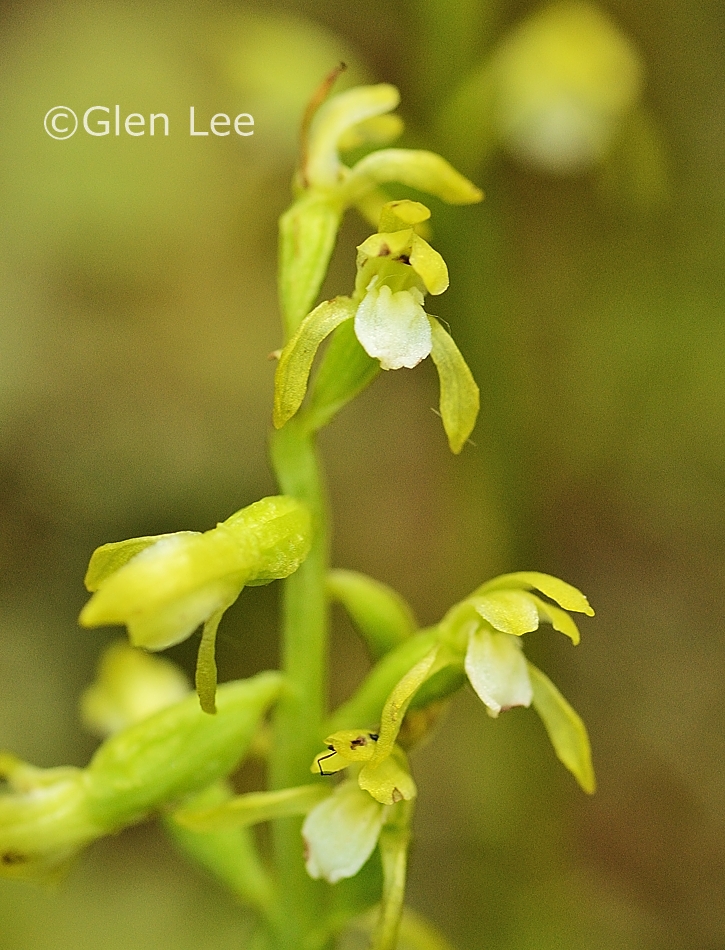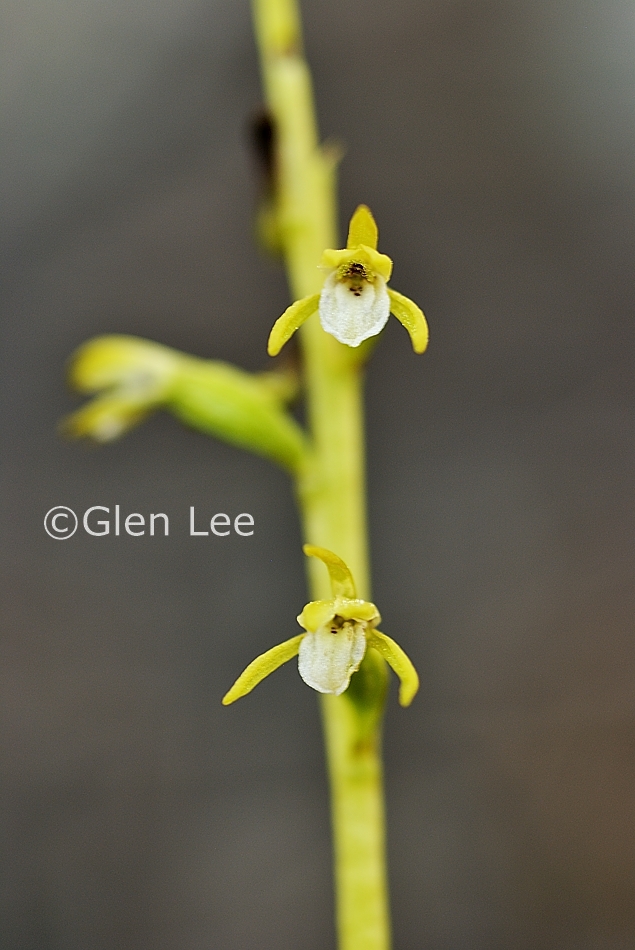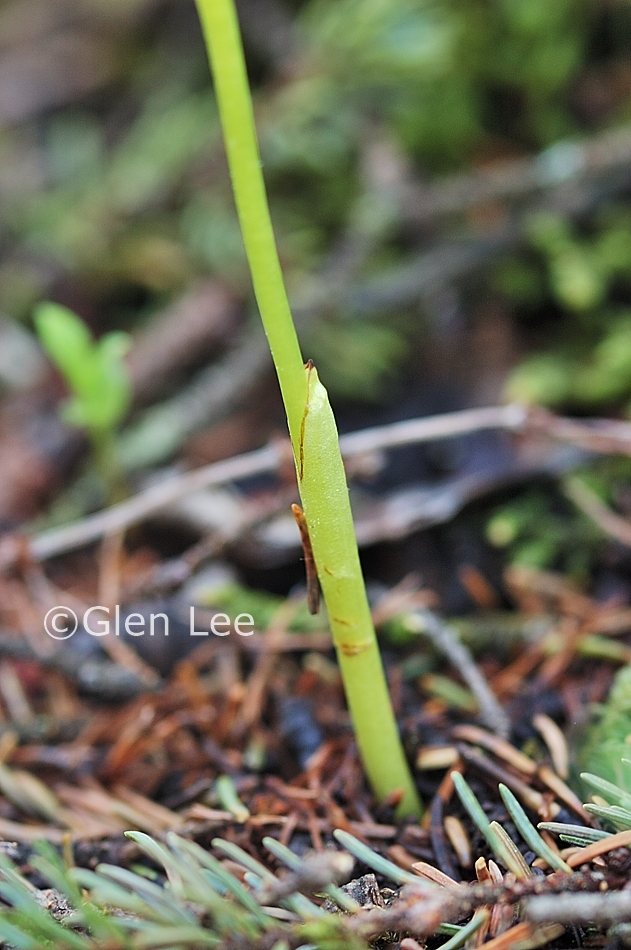 General: Native orchid with small flowers in late May through June. Is saprophytic (derives nutrients from decaying plant material).
Flowers: Flowers grow in a spike, have a white lip, and yellowish-green sepals and petals. We measured flowers to 6 mm long and 8 mm wide.
Leaves: Leaves have evolved to a translucent sheath clasping the stem.
Height: Height listed in Budd's Flora to 30 cm, we've measured plants to 19 cm tall.
Habitat: Moist coniferous woods.
Abundance: Listed as common by Checklist of the Vascular Plants of Saskatchewan.
Origin: Native.
When and where photographed: Took the above photos May 21st lodgepole pine forest, Cypress Hills, 450 km southwest of Regina, SK, June 4th, and in the boreal forest in the Porcupine Hills, 400 km northeast of Regina, SK, June 28th moist woods Cypress Hills 200 km southwest of Regina, SK, and June 29th, Nisbet Provincial Forest about 375 km north of our home in Regina, SK.