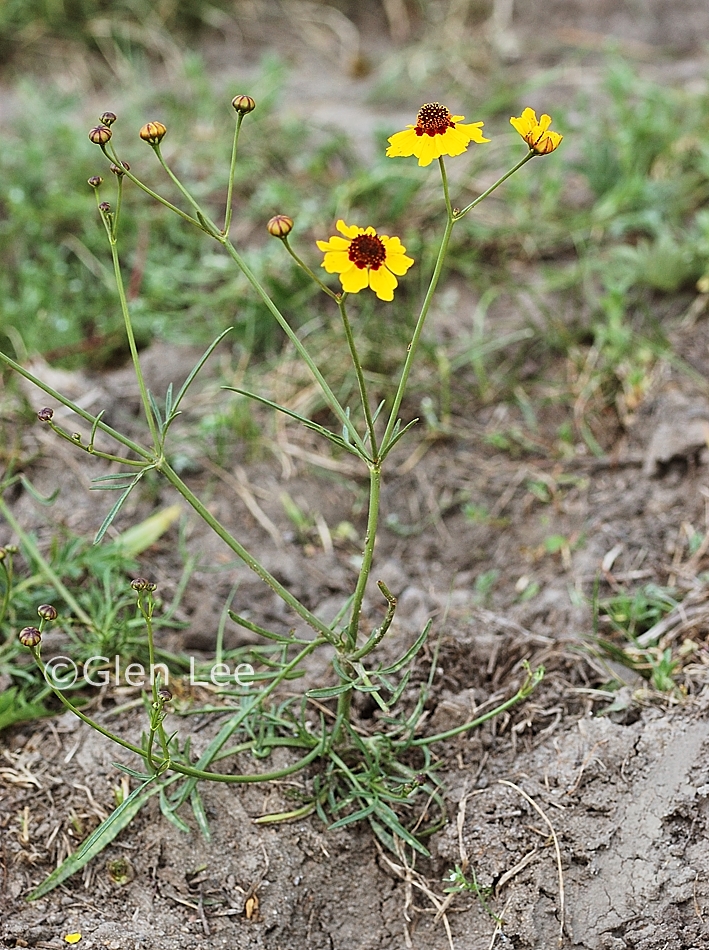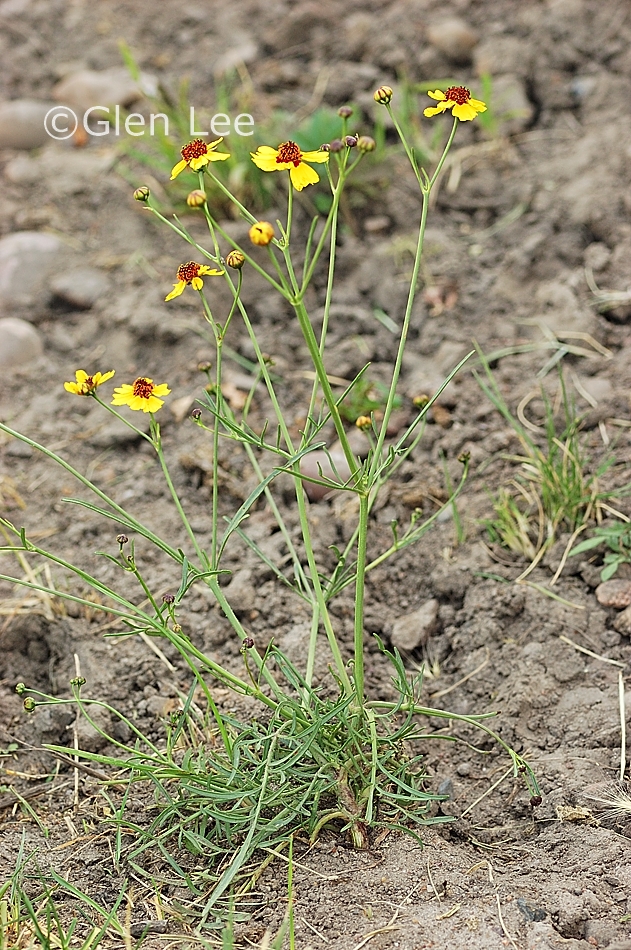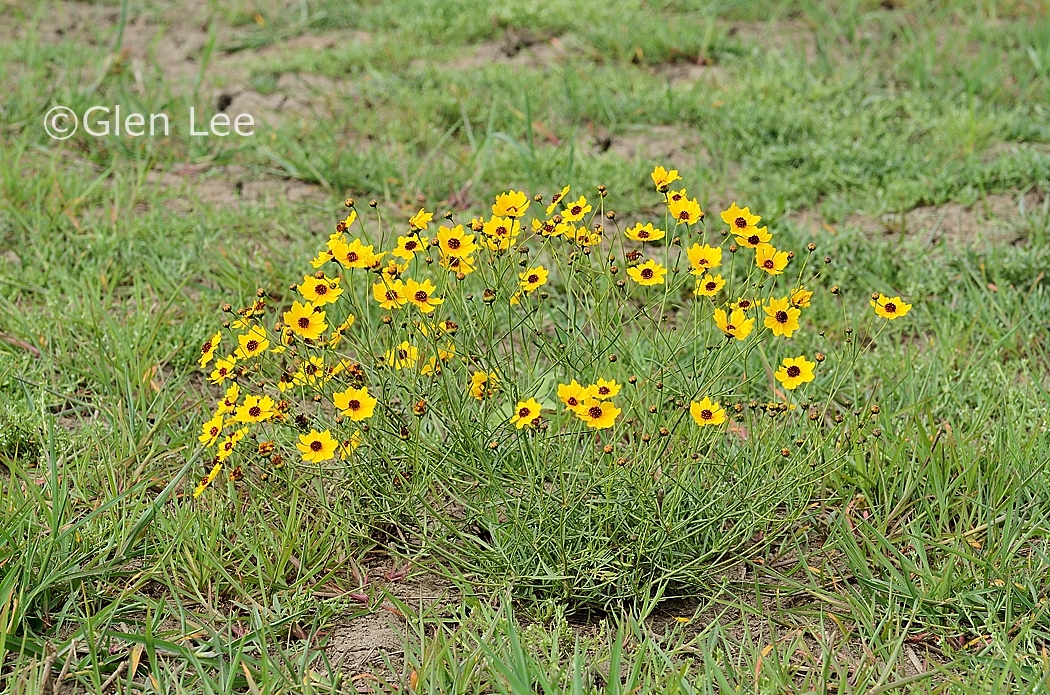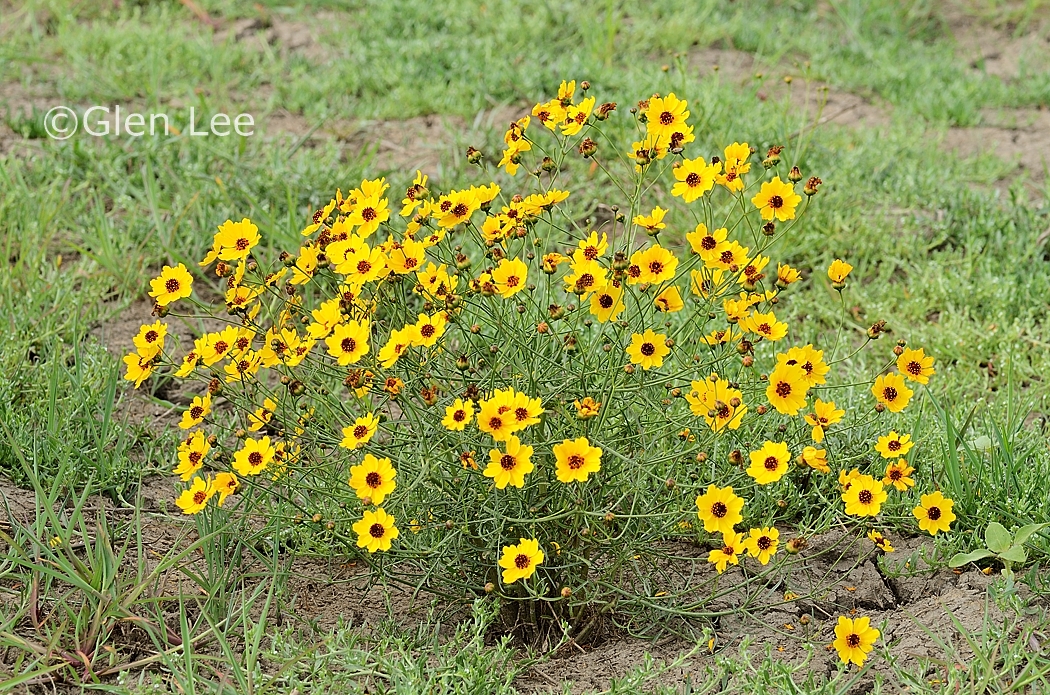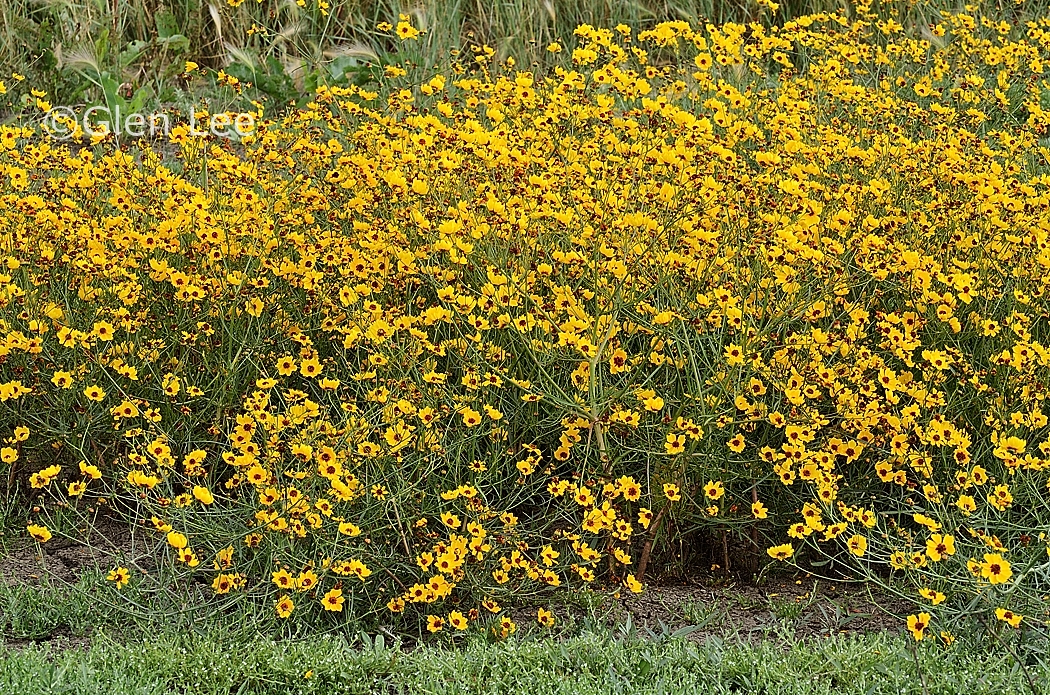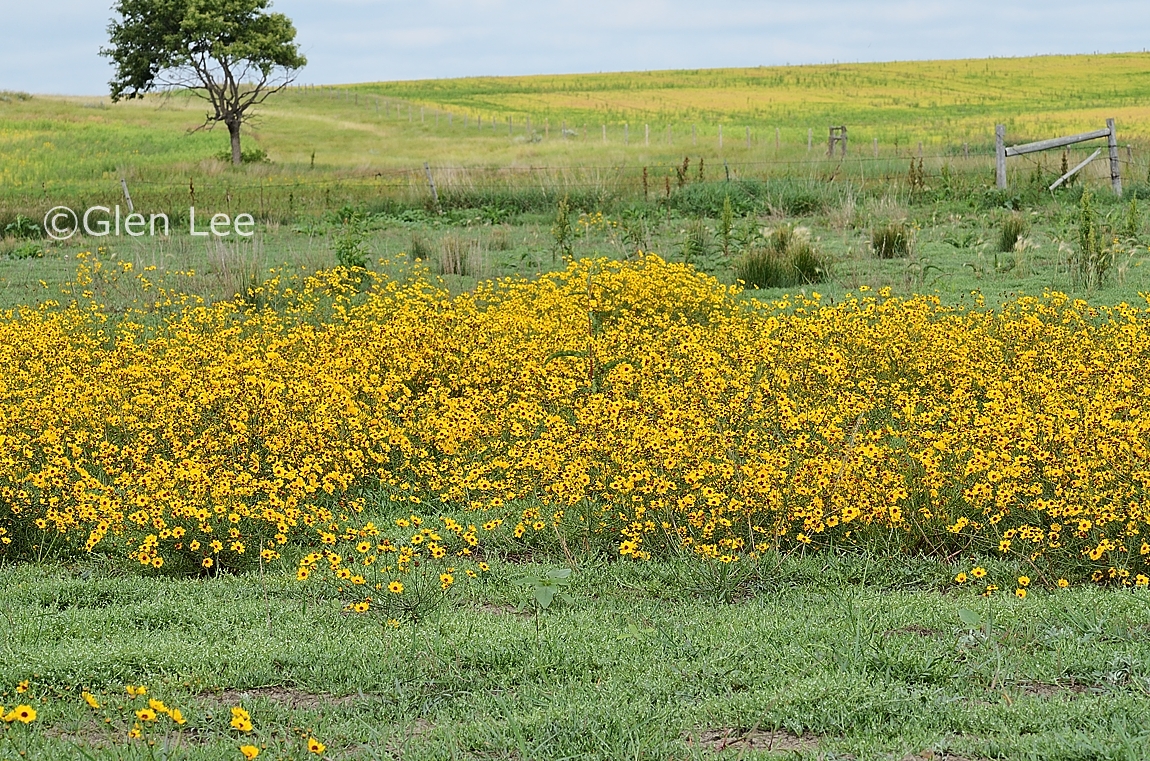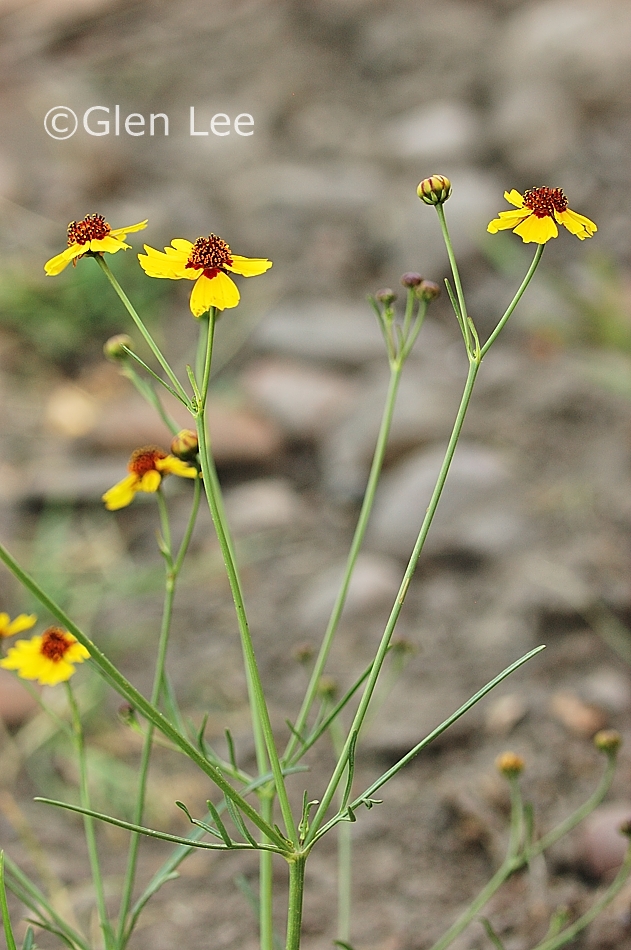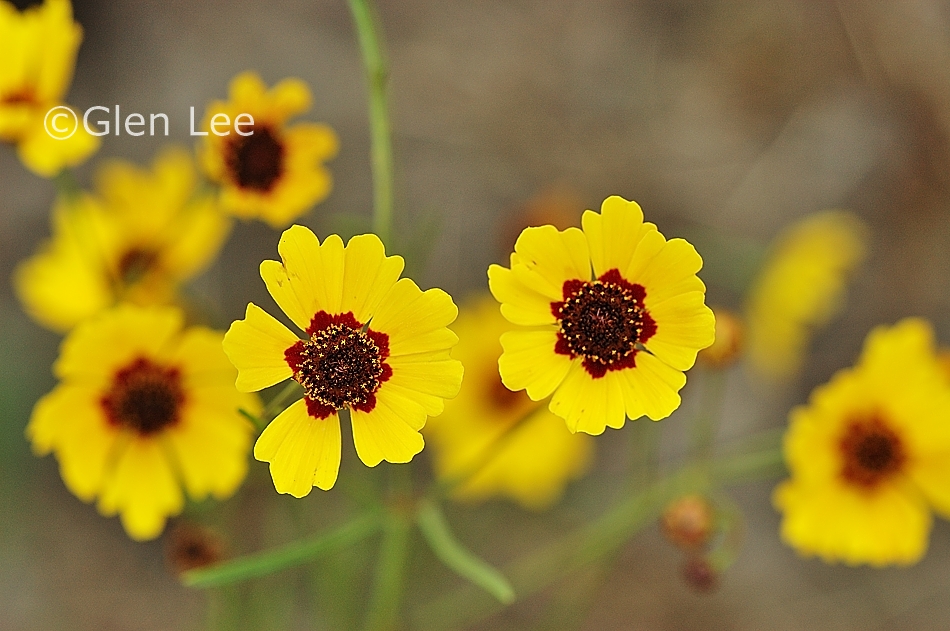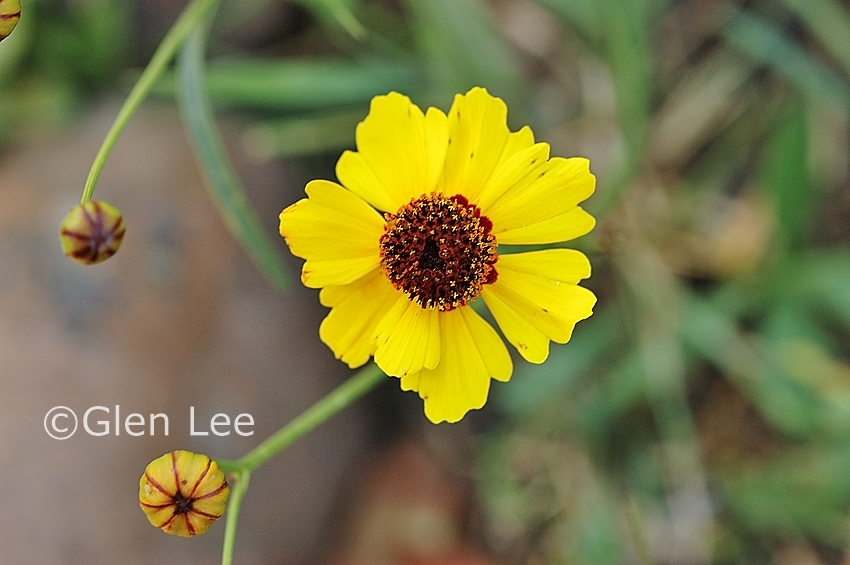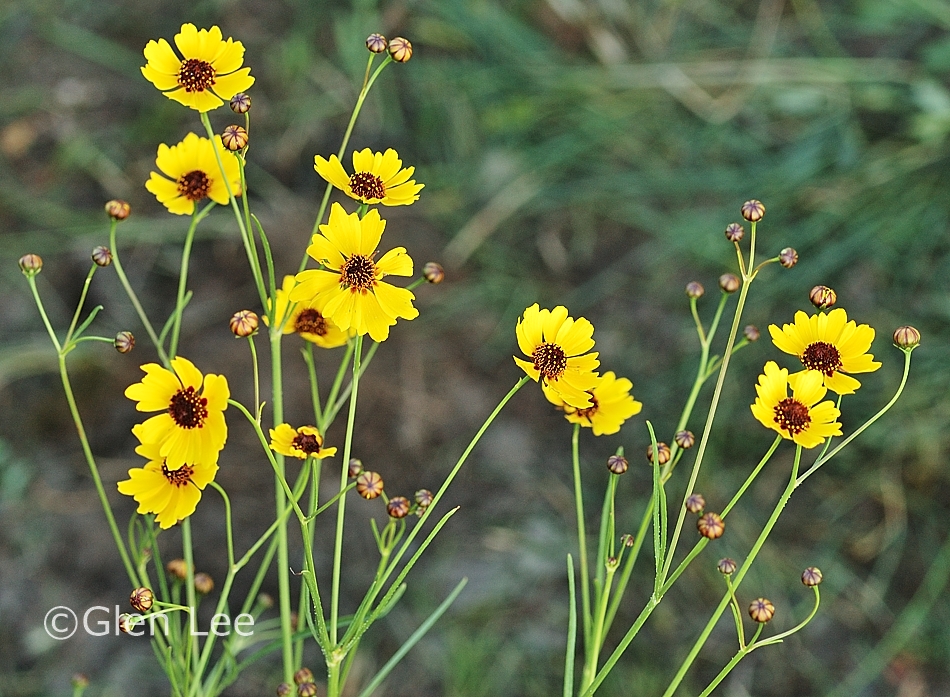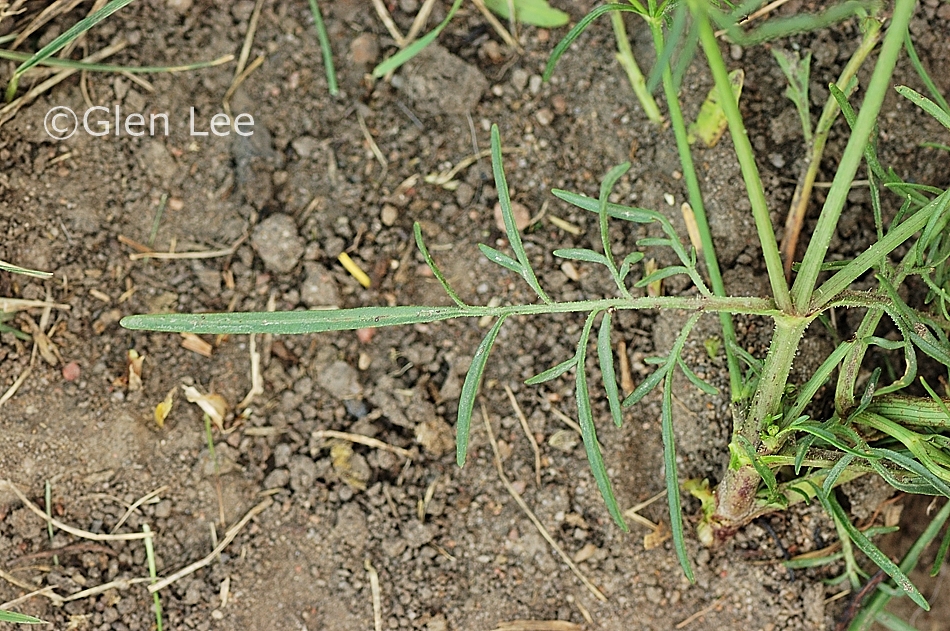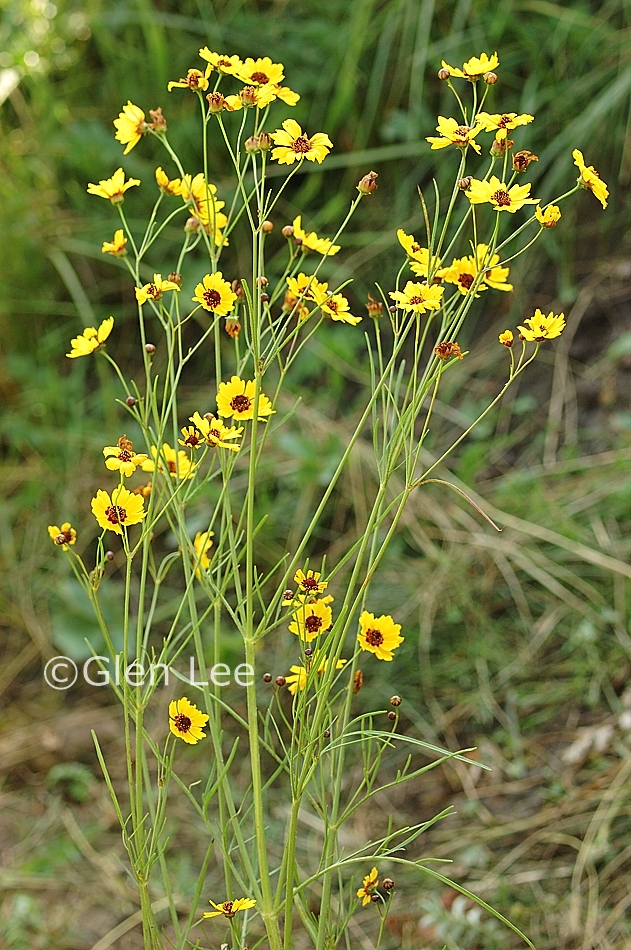 General: Annual plant with showy flowers and a branching growth habit. Upper stem glabrous, lower stem sparingly hairy.
Flowers: Flower heads numerous, growing at the ends of upper branches. Flowers have yellow ray florets with reddish-brown bases, and brown disk florets. We measured a flower head to 3 cm diameter.
Leaves: Leaves are opposite, once or twice divided into narrow lobes. Leaf highlighted in photo above was 11 cm long and 6.5 cm wide. Leaves have short stalks. Lower leaves sparingly hairy, upper leaves glabrous.
Height: Height is listed to 70 cm in Budd's Flora, we measured plants to 60 cm tall.
Habitat: Slough margins, dried creek beds, clay flats in southwest prairies.
Abundance: Listed as uncommon in Checklist of the Vascular Plants of Saskatchewan.
Origin: Native.
When and where photographed: The above photos were taken July 25th and July 31st in a dried up creek bed, Cypress Hills, August 10th edge of creek Cypress Hills, about 400 km southwest of in Regina, SK, and August 6th dried slough near East Block Grasslands National Park, about 300 km southeast of our home in Regina, SK.