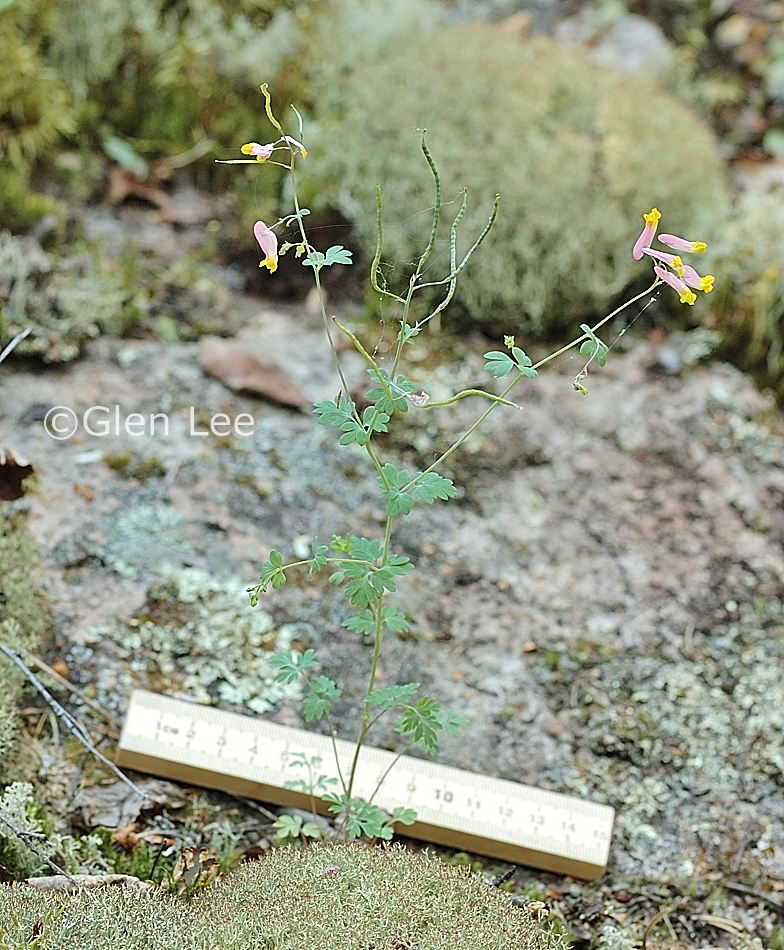 15 cm ruler for scale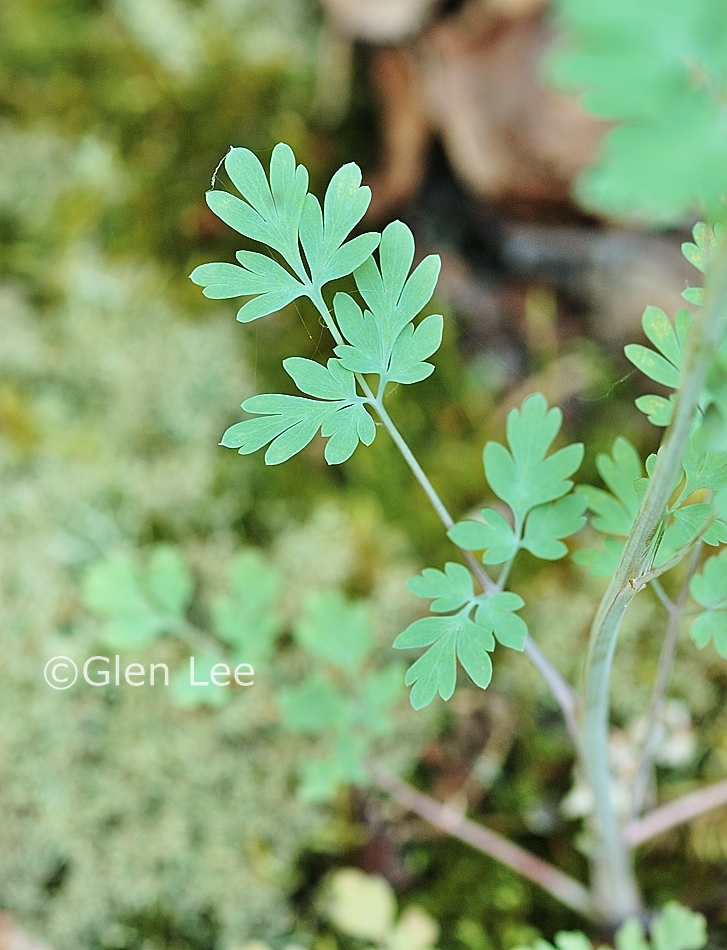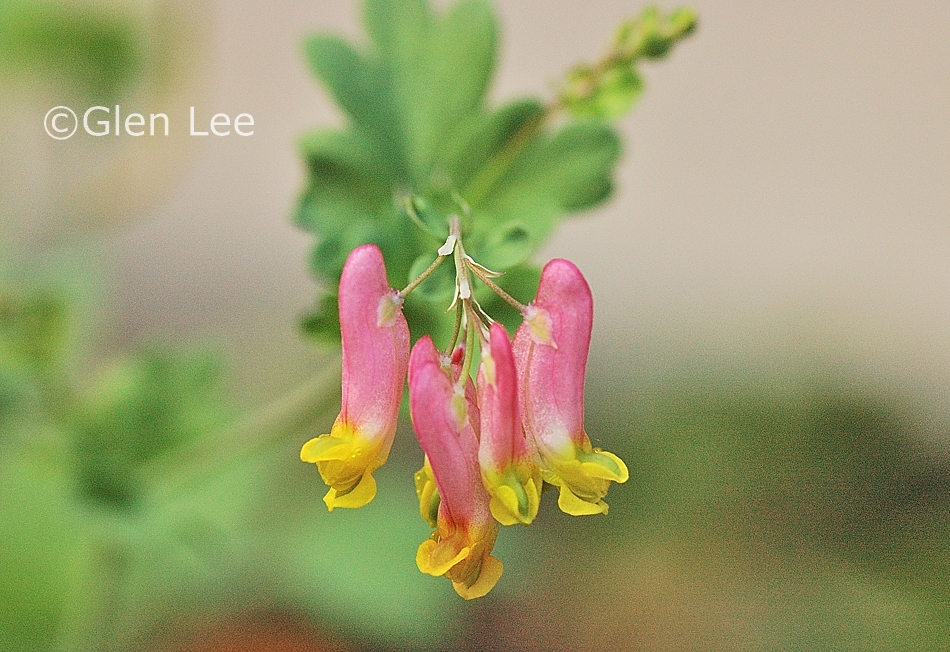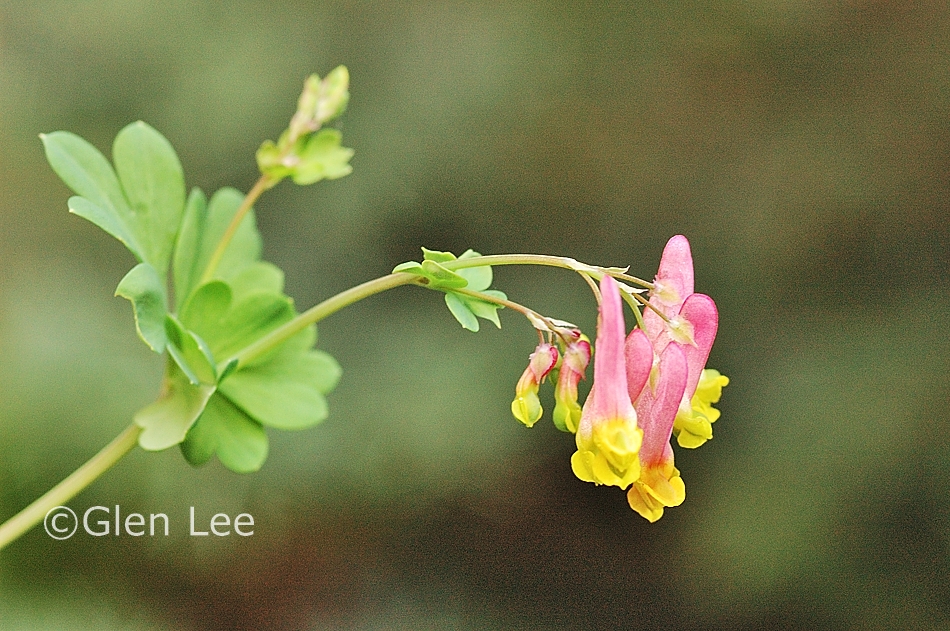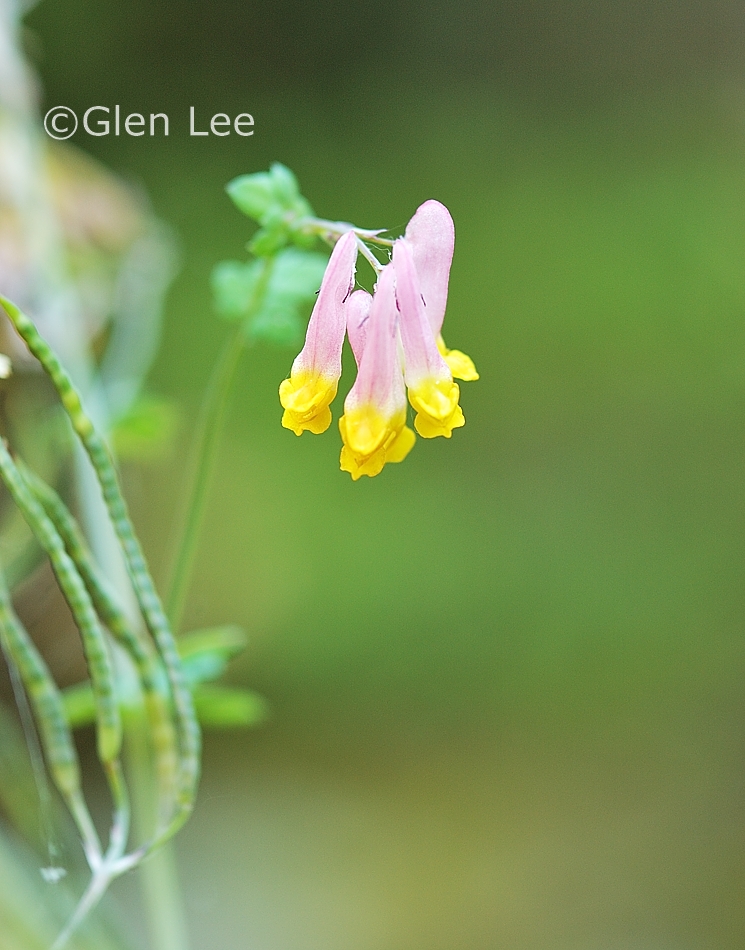 General: Slender-stemmed woodland plant with showy flowers. We have grown this in our garden from seed, quite ornamental, but was such a nuisance self-seeder we have ruthlessly weeded it out.
Flowers: Flowers are tubular, pink with yellow tips. We measured a flower at 15 mm long.
Leaves: Leaves alternate, glaucous to pale green, twice divided, leaflets deeply cleft. We measured a leaf to 10 cm long and 4 cm wide.
Height: Height listed in Budd's Flora from 30 to 75 cm, we measured plants to 60 cm tall.
Habitat: Rocky outcrops, disturbed soil, along roadways in the boreal forest.
Abundance: Common. However a northern species, we haven't found this plant south of Meadow Lake, or La Ronge.
Origin: Native.
When and where photographed: Took the above photos June 26th, on rocky outcrops in spruce forest, La Ronge Provincial Park, about 650 km north of our home in Regina, SK.