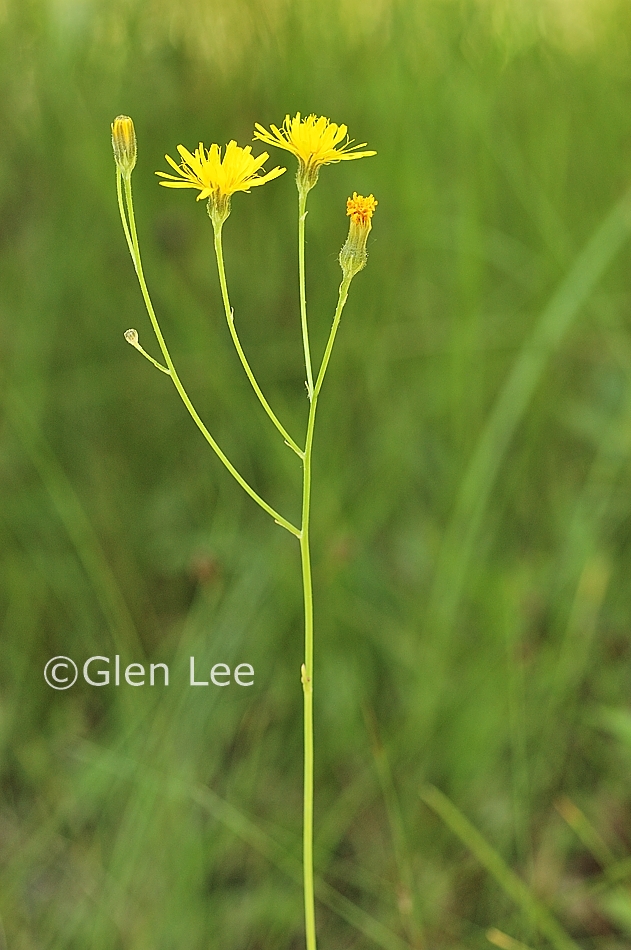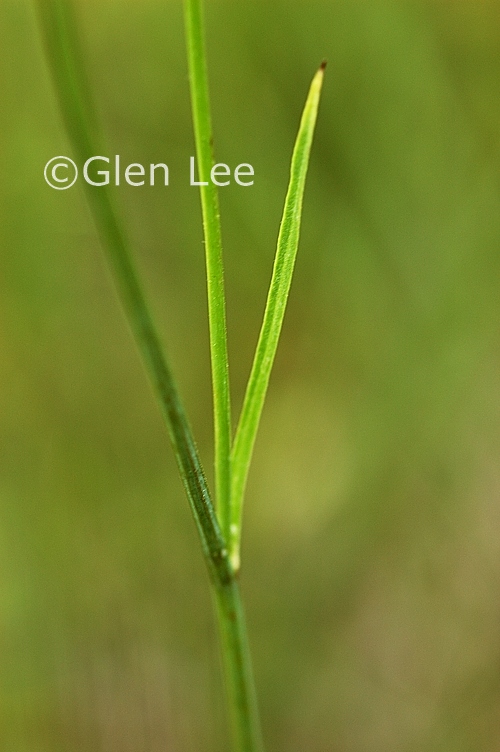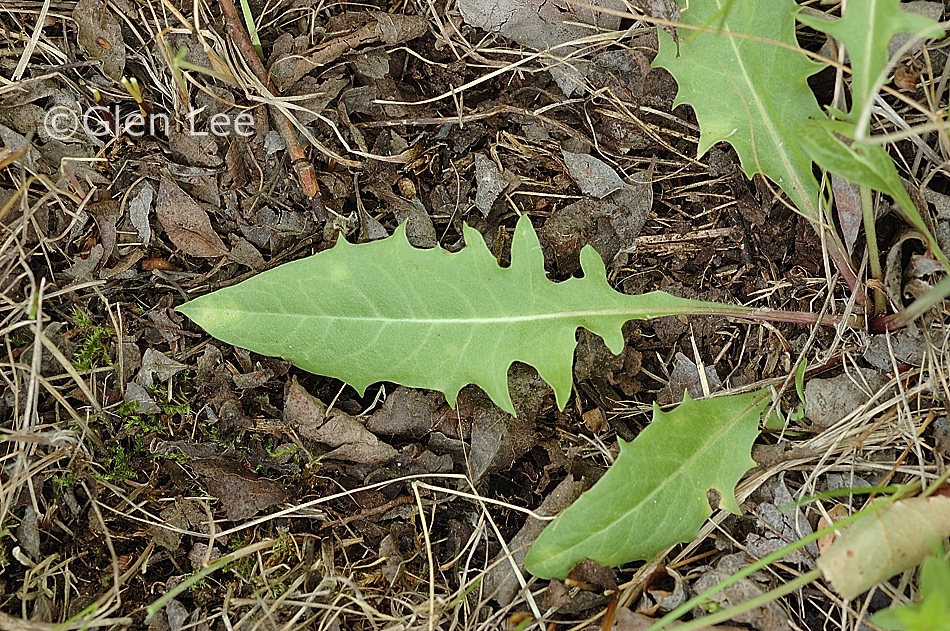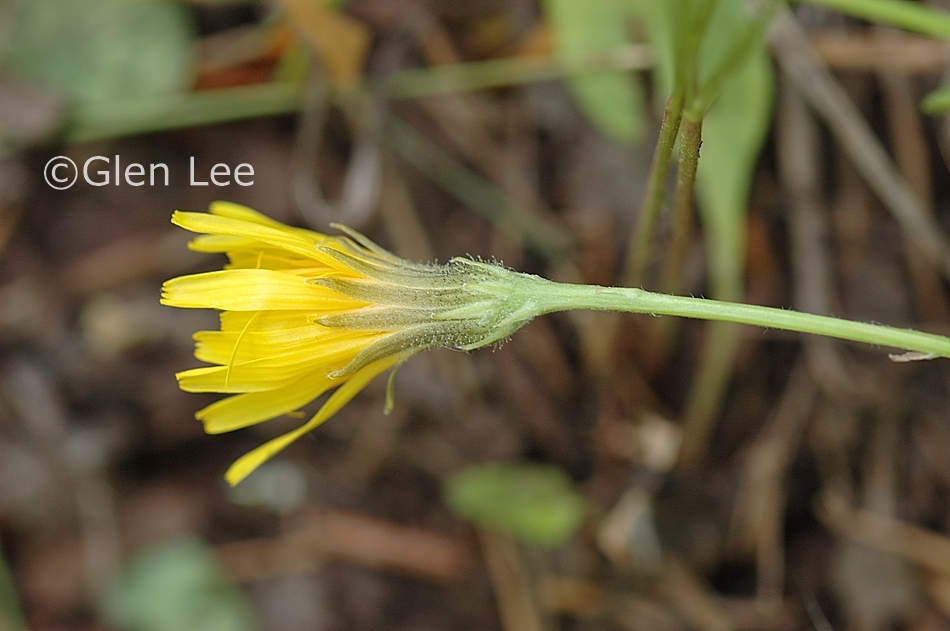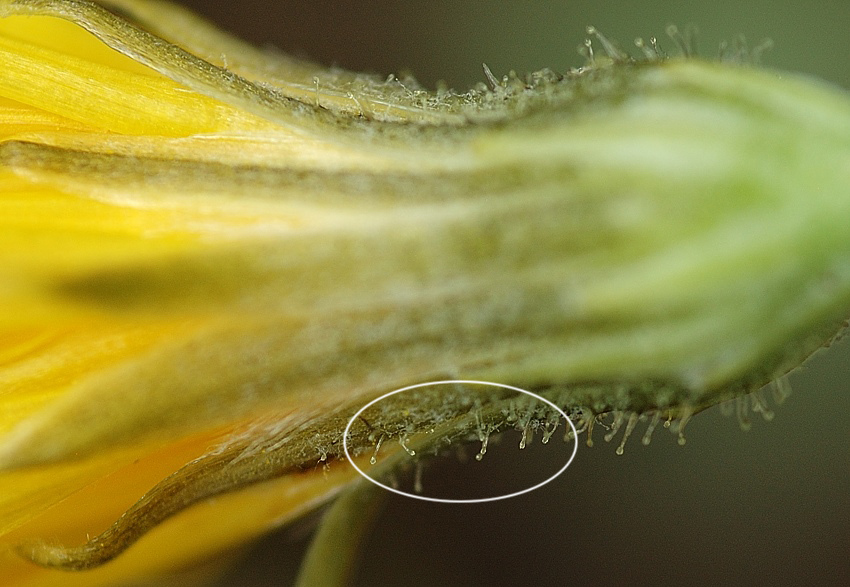 Involucre glandular hairy.
General: Upright perennial, with a rosette of basal leaves and few or no stem leaves, with scapes branching towards the top.
Flowers: Flower heads with ray florets only, the petals toothed, flower heads measured to 27 mm wide. Involucre 1 or 2 series of bracts, 13 mm long, glandular hairy.
Leaves: Leaves mostly basal, the basal leaves coarsely toothed, elliptical to spatulate, basal leaf measured at 12.5 cm long (including petiole) and 3 cm wide. Stem leaves alternate, linear, entire, measured to 4 cm long and 1 mm wide. Leaves either glabrous or a few hairs on margins and leaf tops.
Height: Height listed in Budd's Flora to 80 cm, we measured plants to 70 cm tall.
Habitat: Moist meadows and wooded areas.
Abundance: Common.
Origin: Native.
When and where photographed: Took the above photos July 18th, meadow in aspen woods, about 70 km south east of our home in Regina, SK.