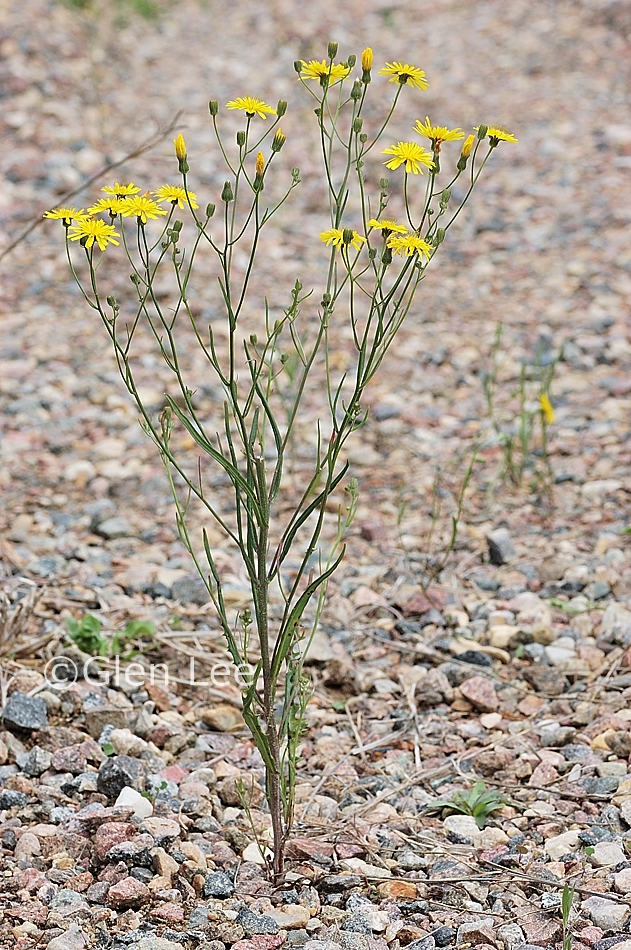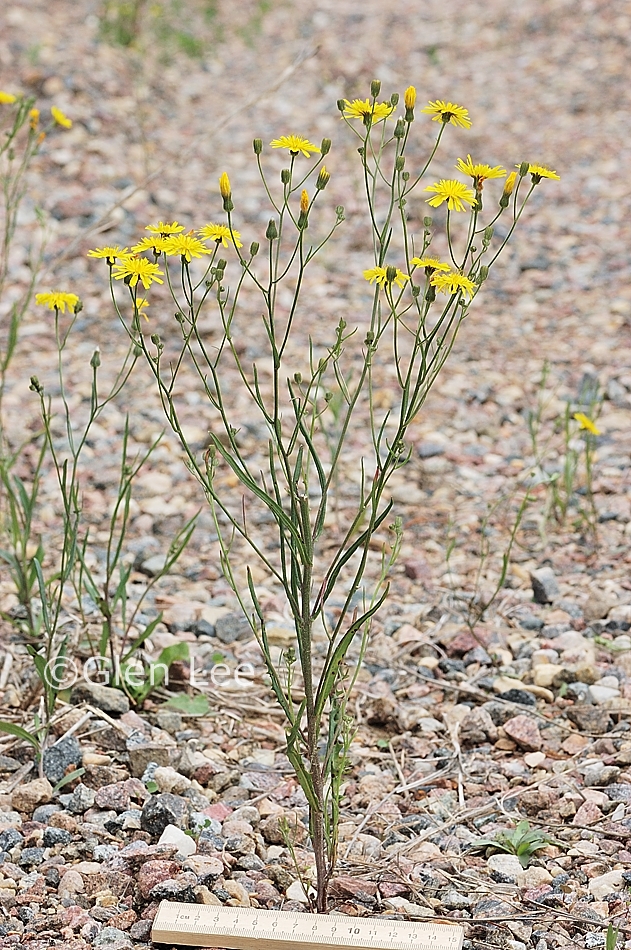 15 cm ruler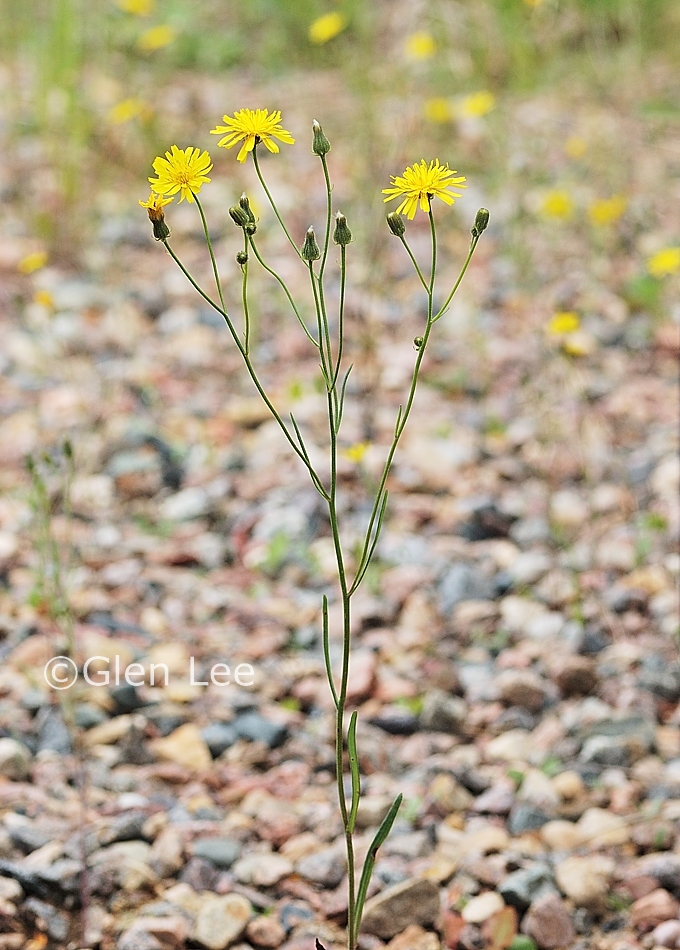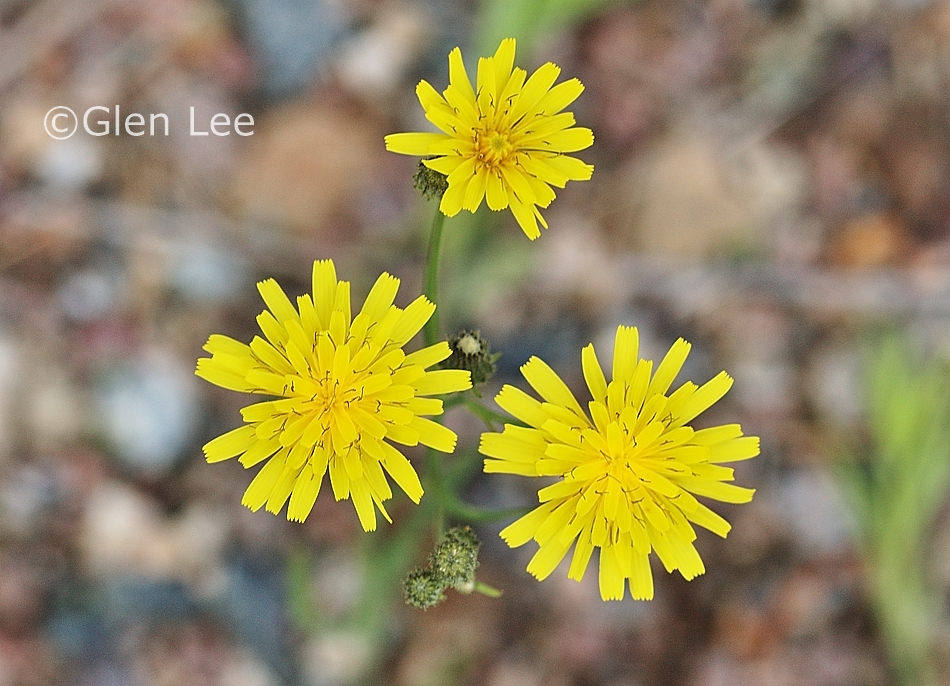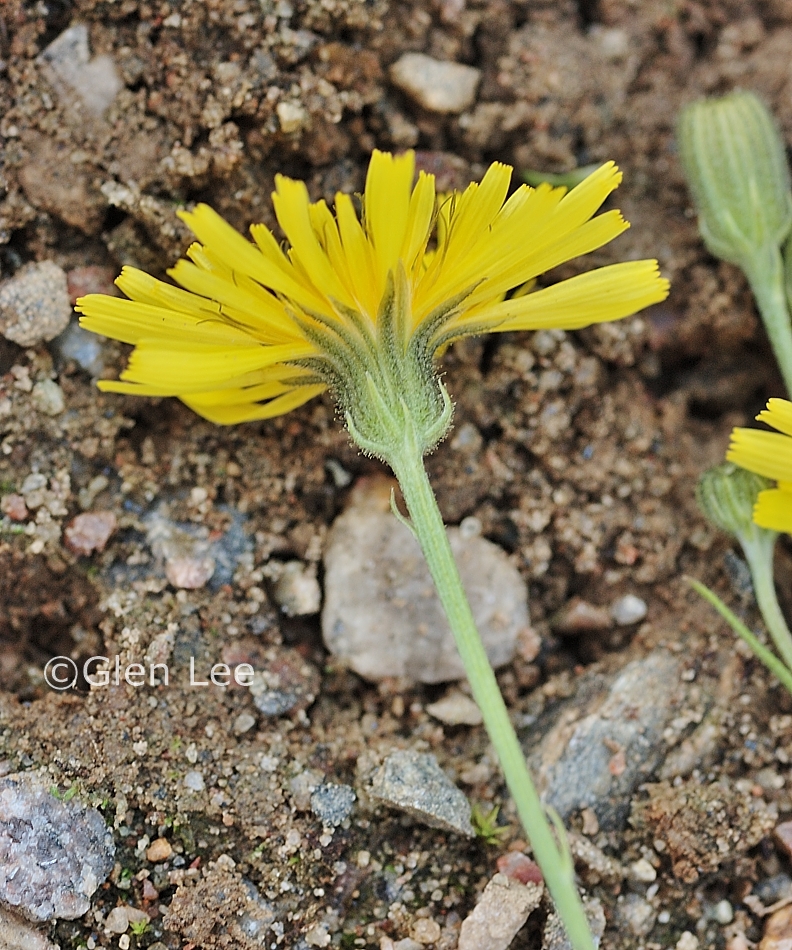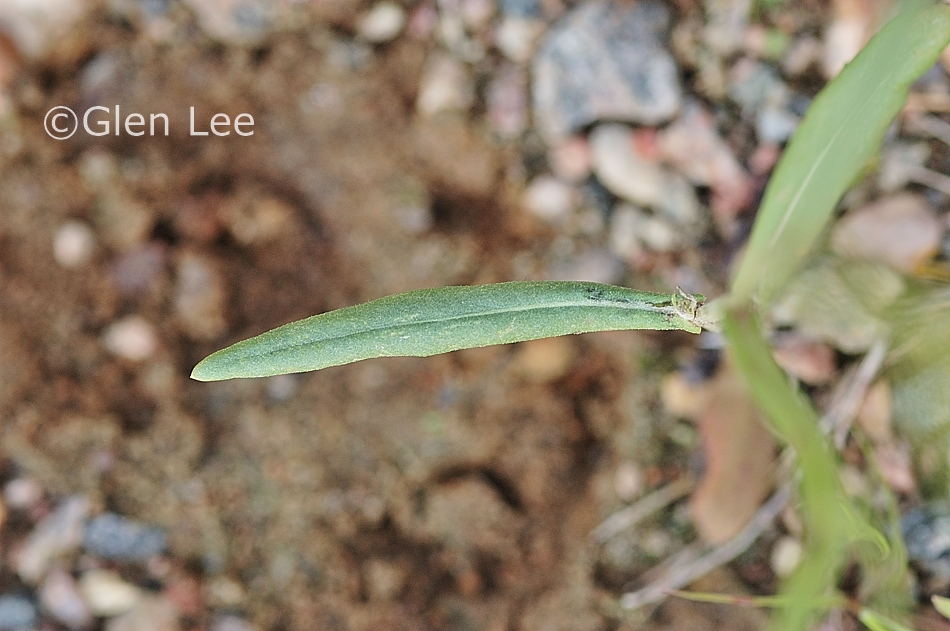 Lower stem leaf in above photo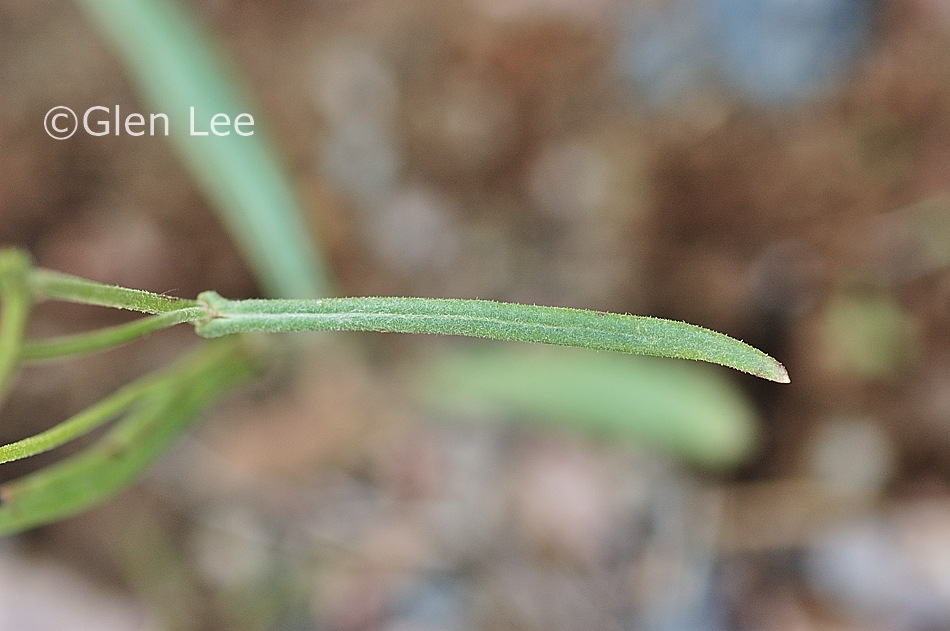 Upper stem leaf in above photo
General: Annual plant with an erect, slender, branching growth habit. Stems pubescent. Listed as noxious weed in some provinces.
Flowers: Flower heads yellow, comprised of only ray florets, ray florets toothed at apex. We measured a flower head at 2.5 cm wide. Involucre with two rows, inner row is linear.
Leaves: Basal leaves usually absent when plant is flowering. Leaves alternate, sessile, linear, lowest stem leaves with a few teeth. We measured a lower stem leaf at 45 mm long and 7 mm wide, and an upper stem leaf at 40 mm long and 3 mm wide. Leaves top and bottom puberulent.
Height: Height listed in Budd's Flora to 50 cm, we measured plants to 66 cm tall.
Habitat: Roadsides and waste ground, parklands and boreal forest.
Abundance: Common.
Origin: Introduced.
When and where photographed: Photos taken July 10th in a gravel pit, Meadow Lake Provincial Park, 550 km northwest of our home in Regina, SK.