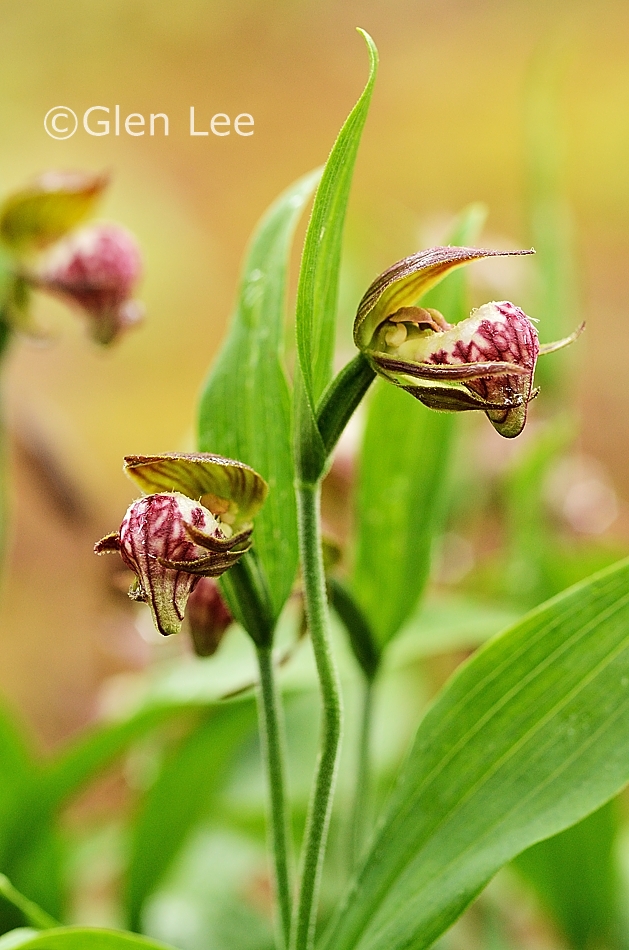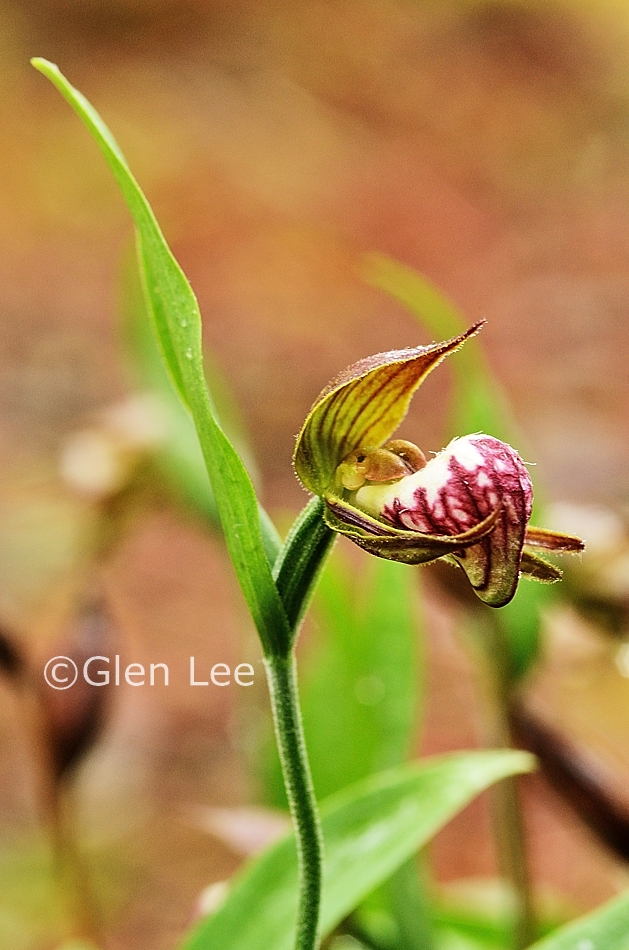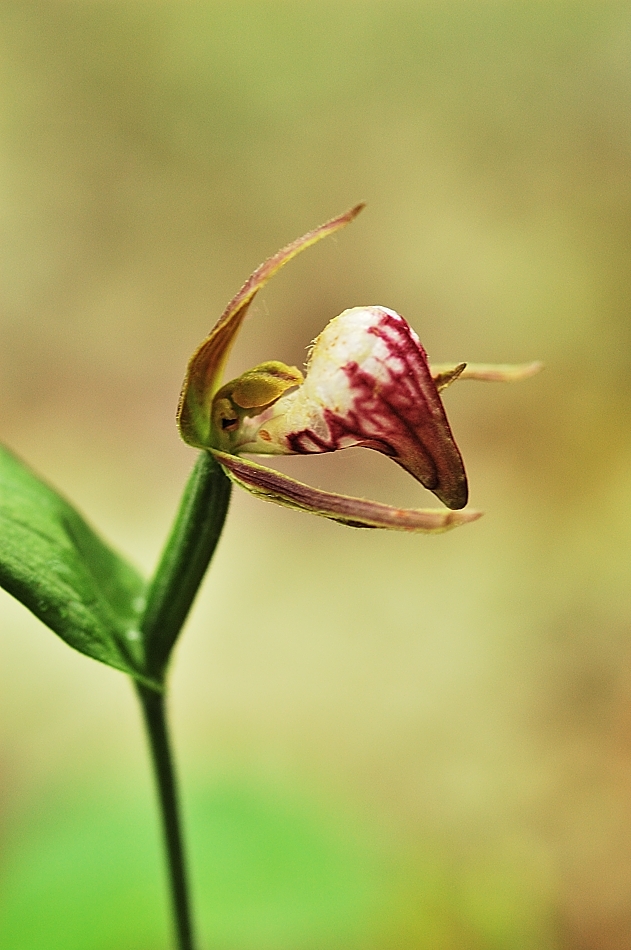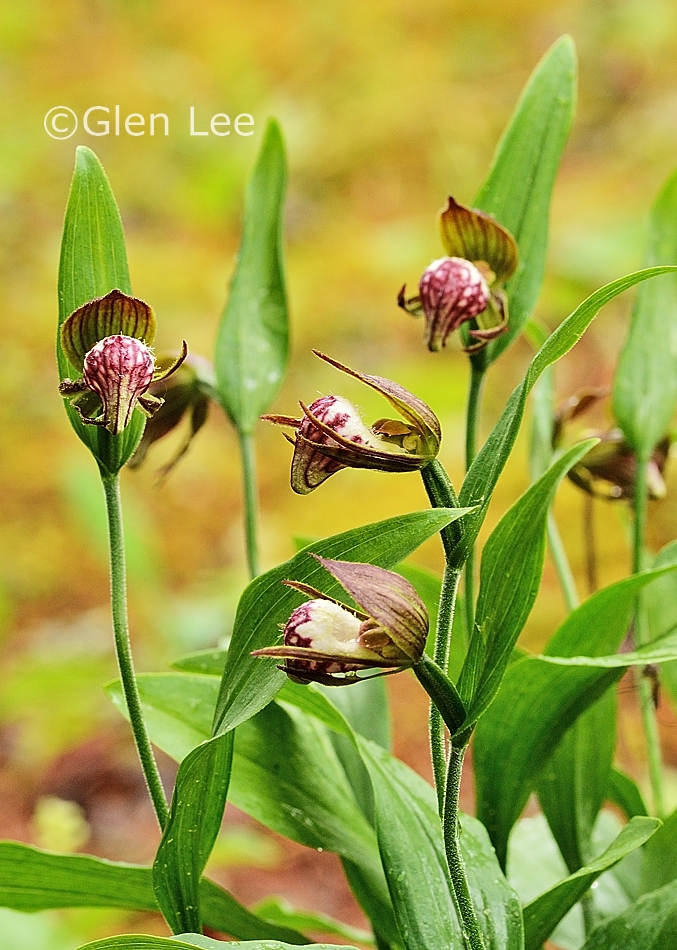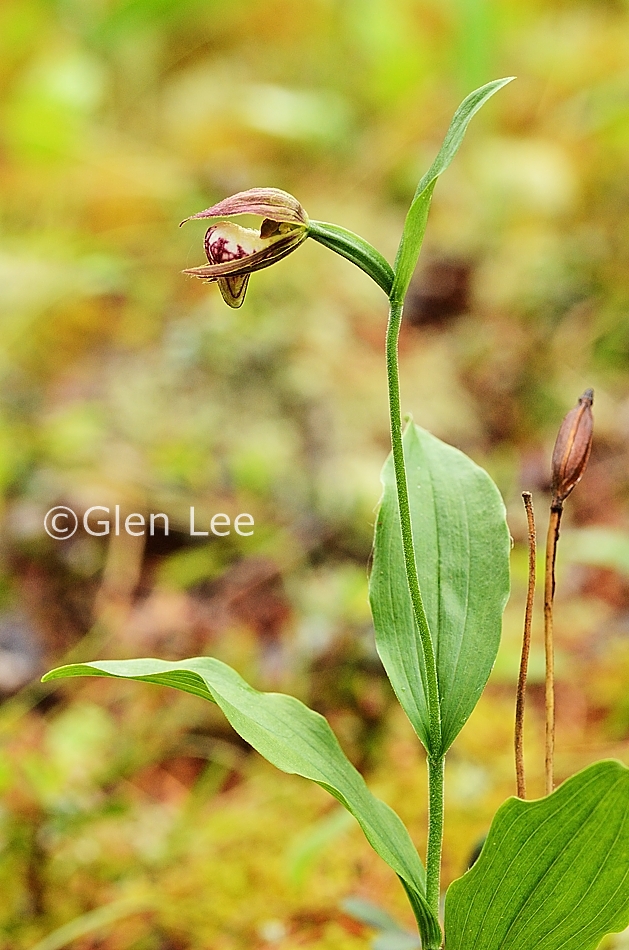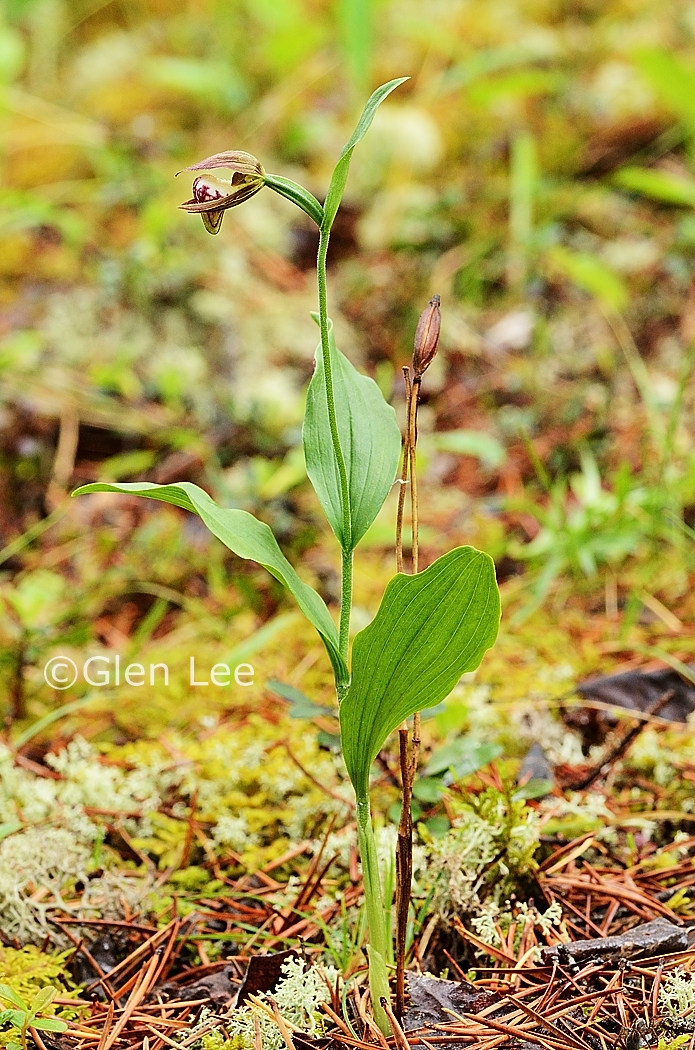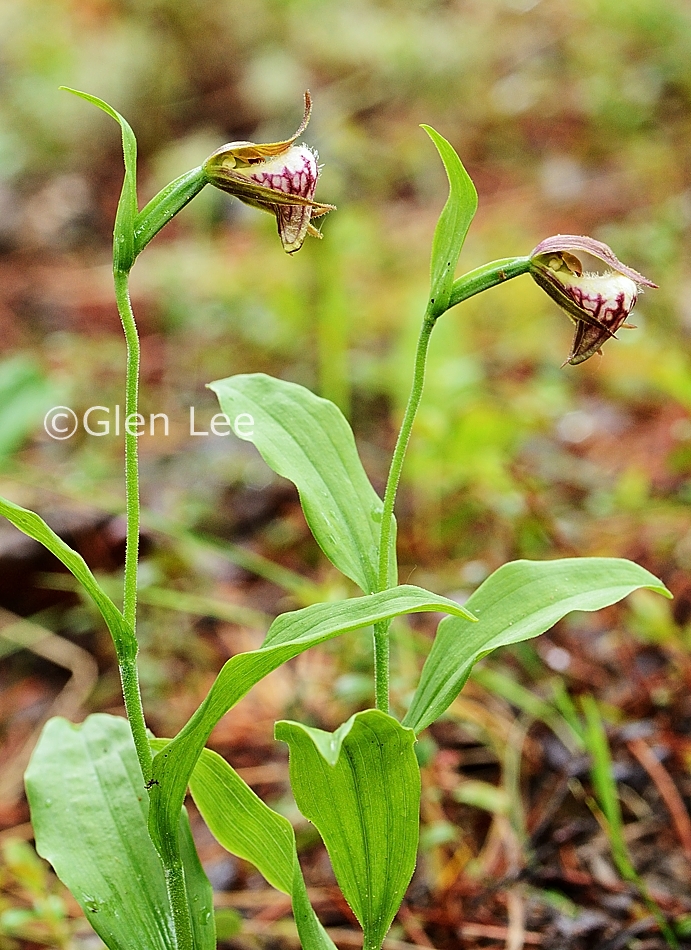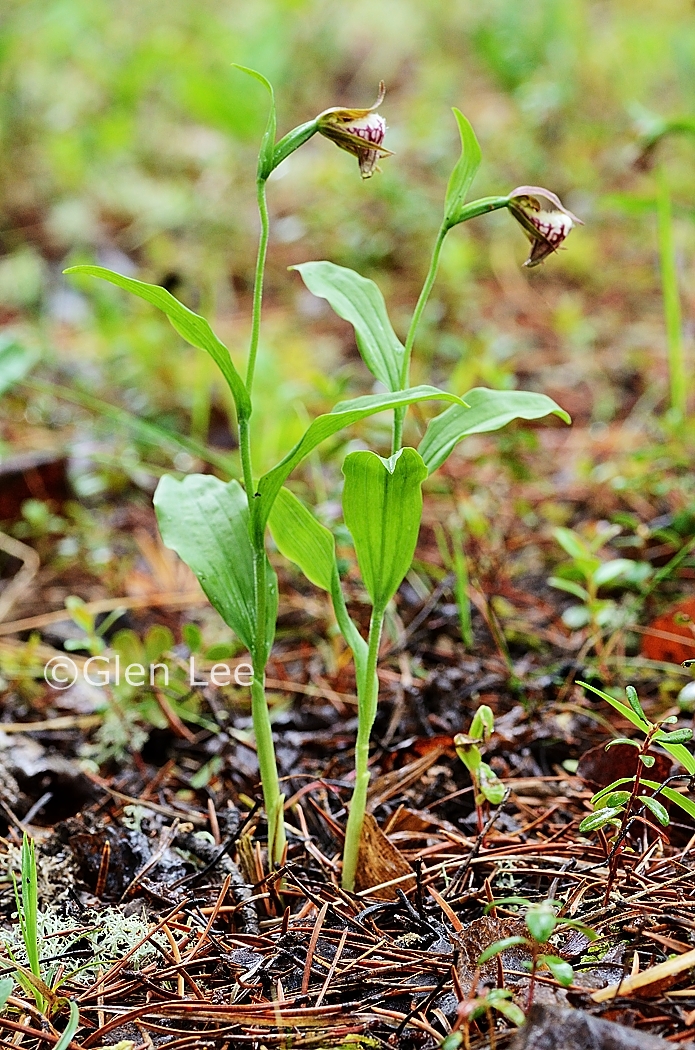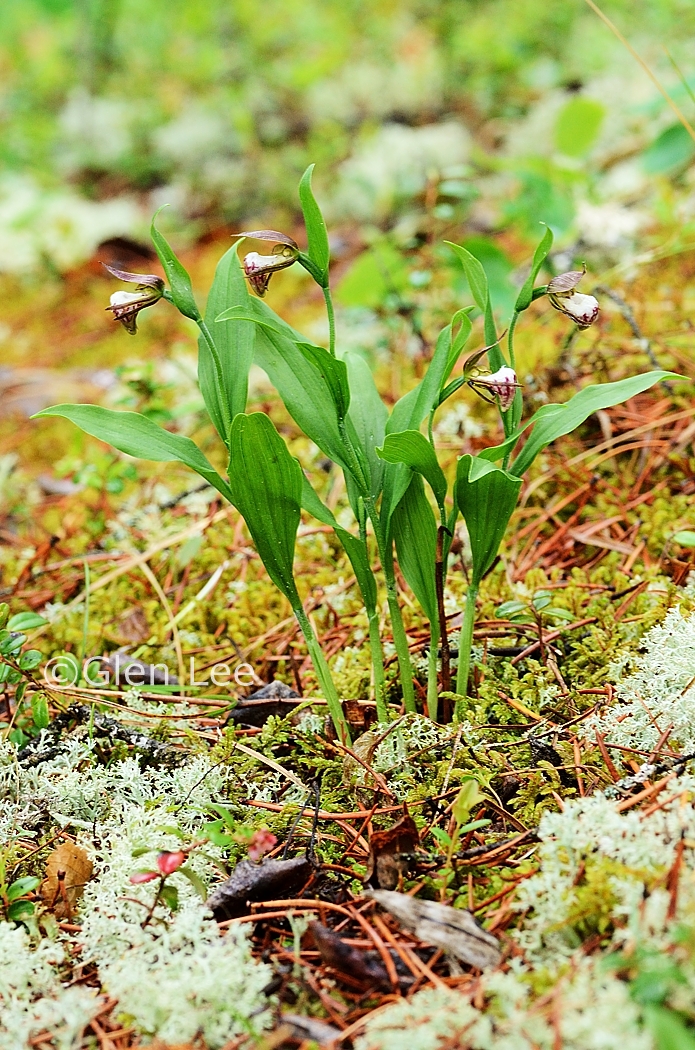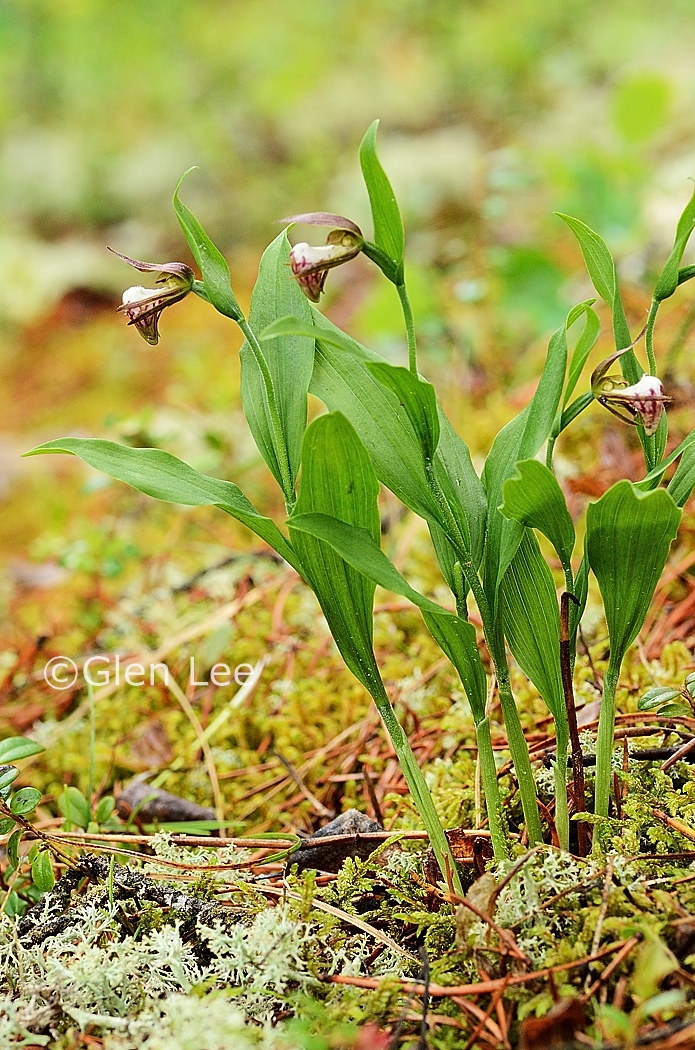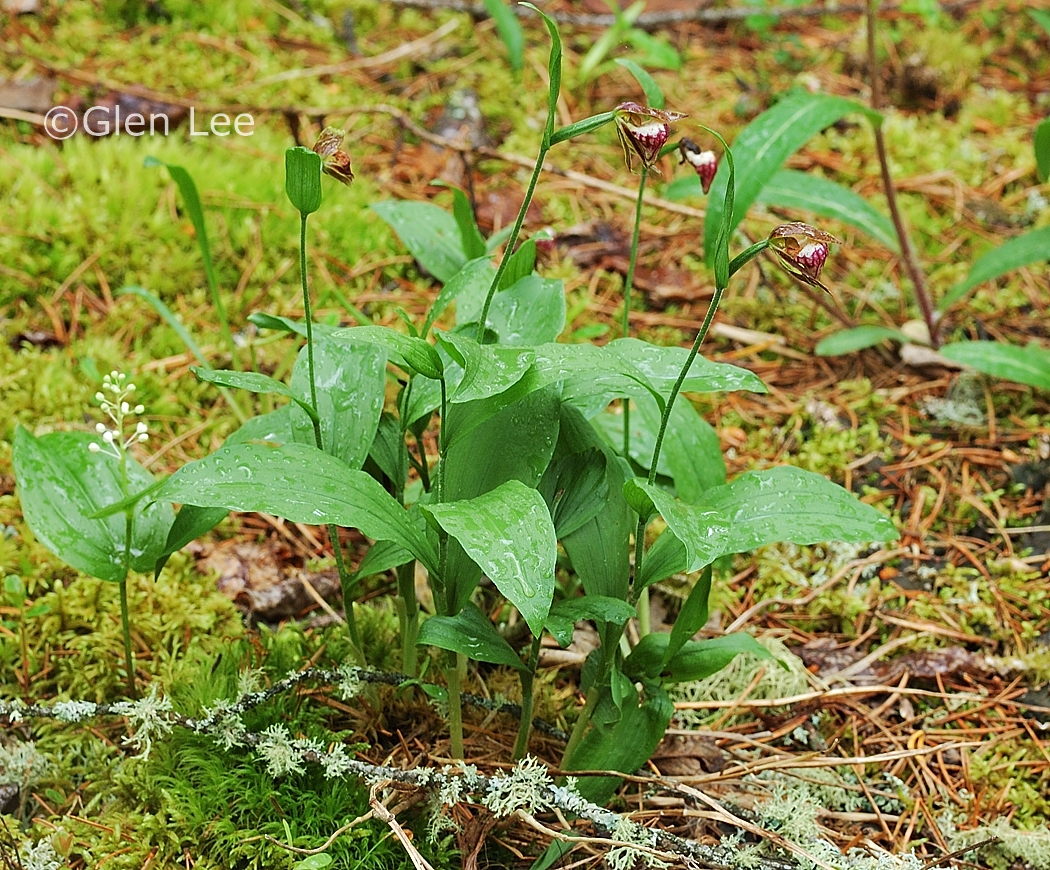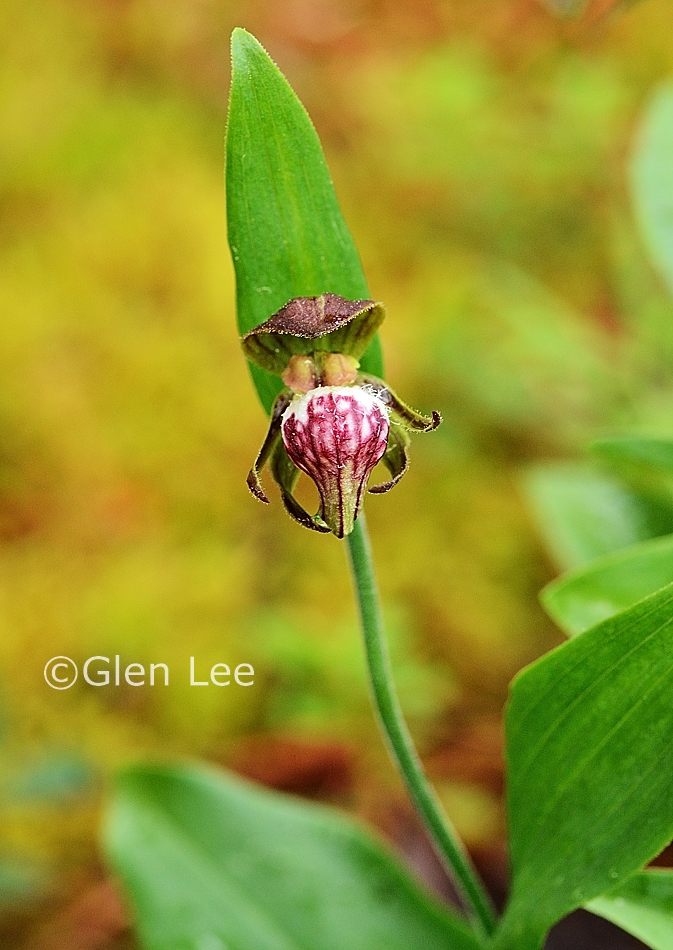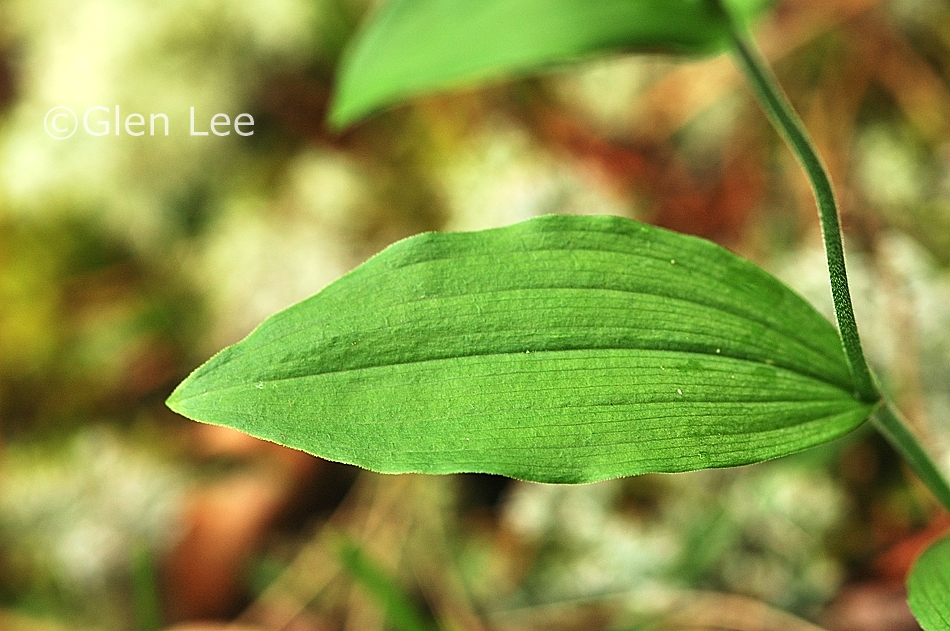 General: Woodland orchid with slender, leafy stems. Stems downy hairy. The plant's small, reddish-brown flowers, and small height blend in to the forest floor, making the plant very difficult to spot.
Flowers: Flowers have a triangular, pouch-like lower lip, white with red veining. The lower petal measured at 14 mm long and 10 mm wide. Lateral petals and sepals reddish green in colour. Unlike other Cypripedium species in the province, the lateral sepals are separated - not united.
Leaves: Leaves are alternate, elliptical, with noticeable parallel veining. Leaf highlighted in photo above was 6.5 cm long, and 2.5 cm wide.
Height: Height is listed in Budd's Flora to 40 cm, we've measured plants to 23 cm tall.
Habitat: Sandy, jack pine forest.
Abundance: Very rare, ranked as an S2 (as of 2021) by the Saskatchewan Conservation Data Centre.
Origin: Native.
When and where photographed: Photos taken June 15th, jack pine forest, east central Saskatchewan.