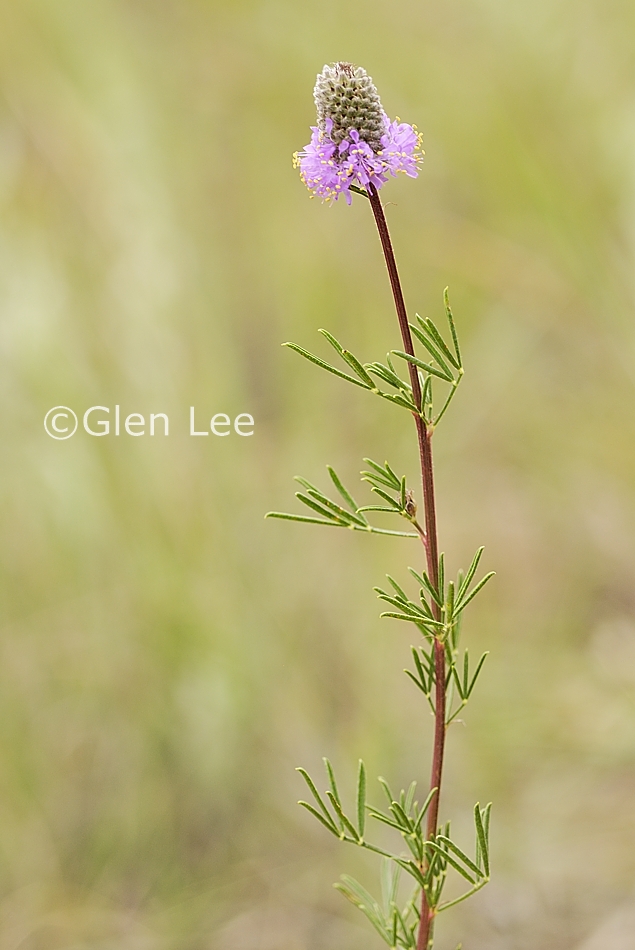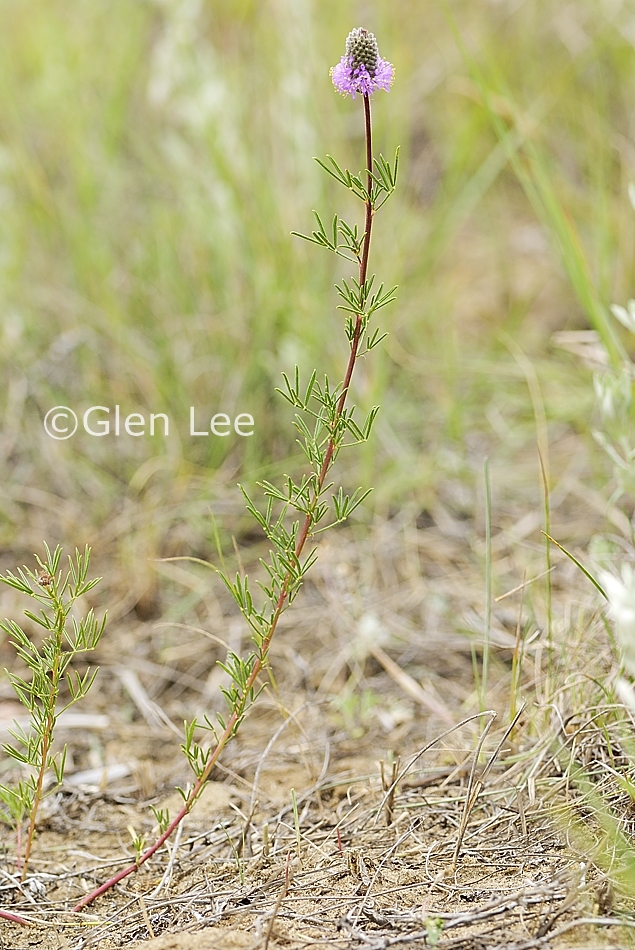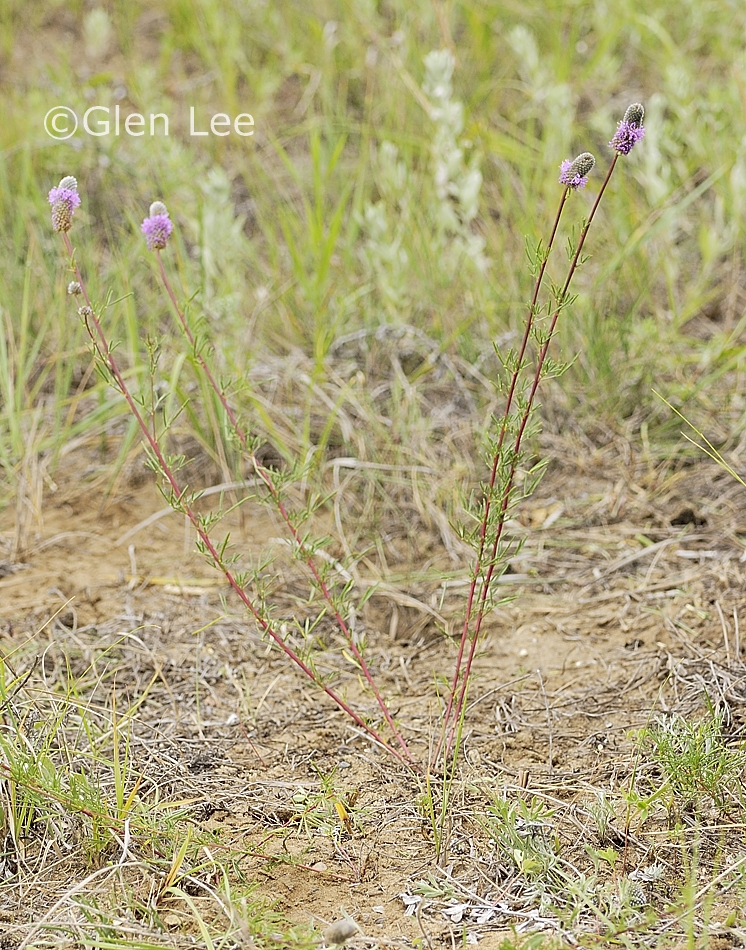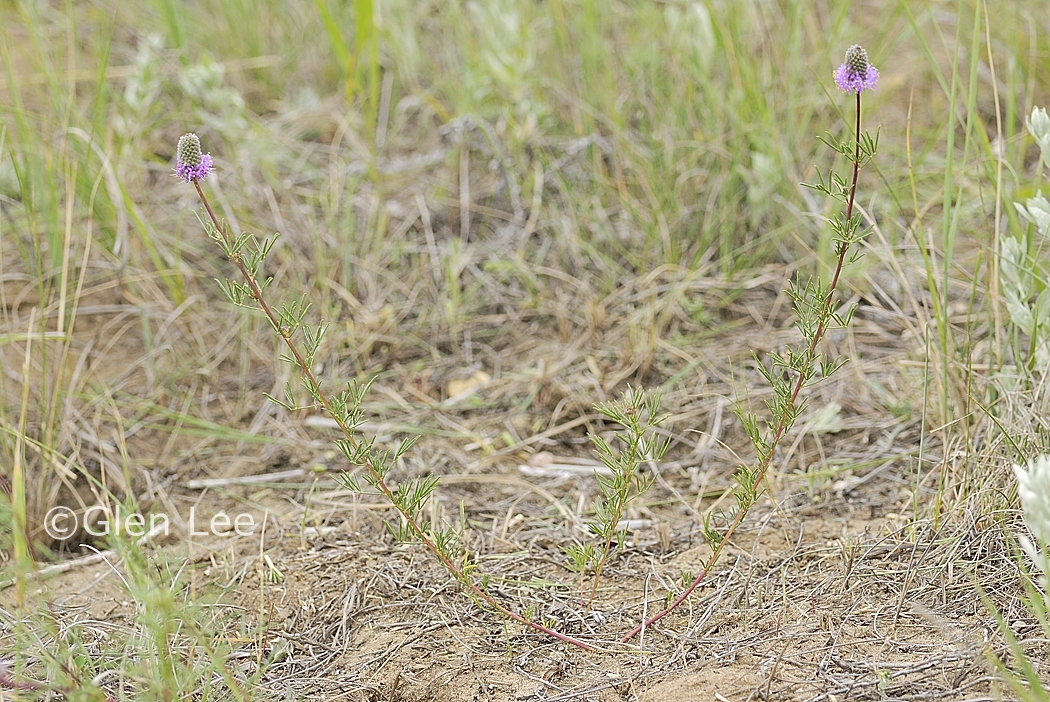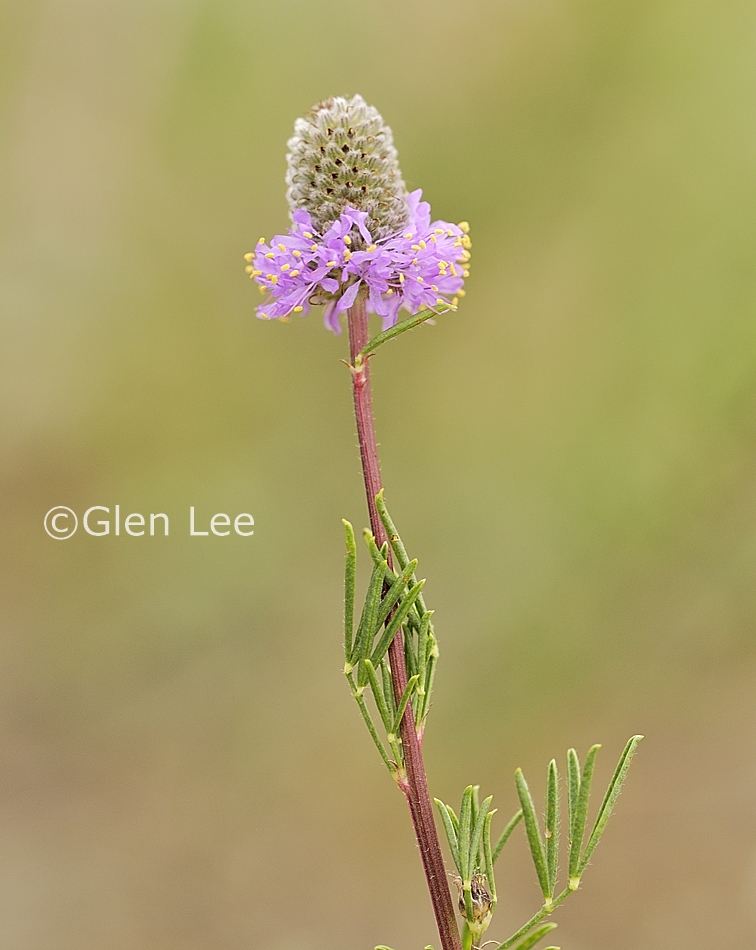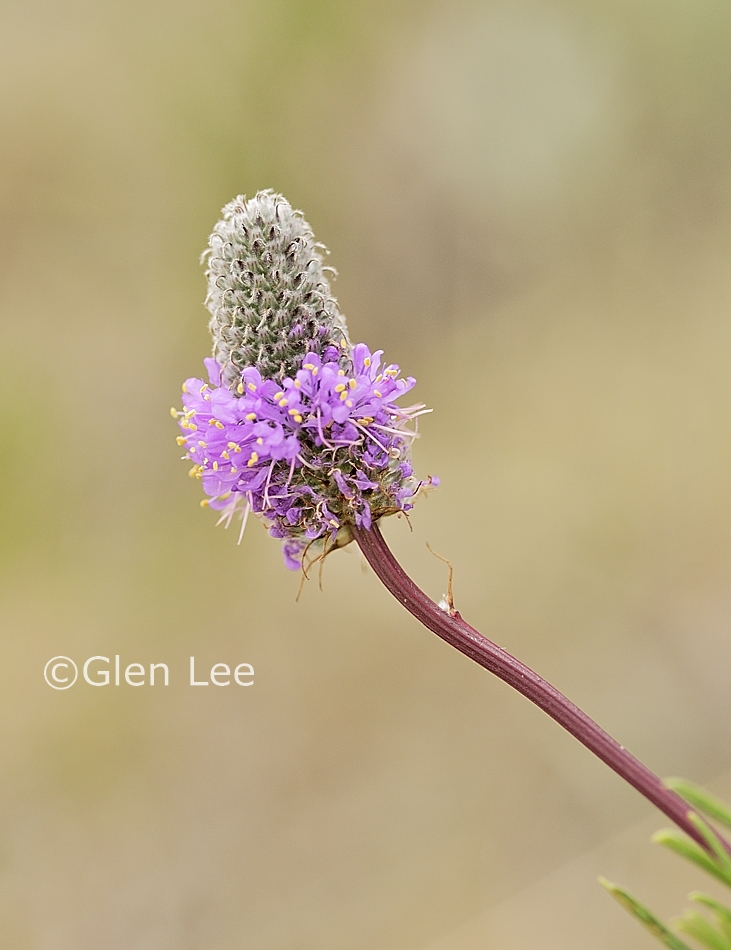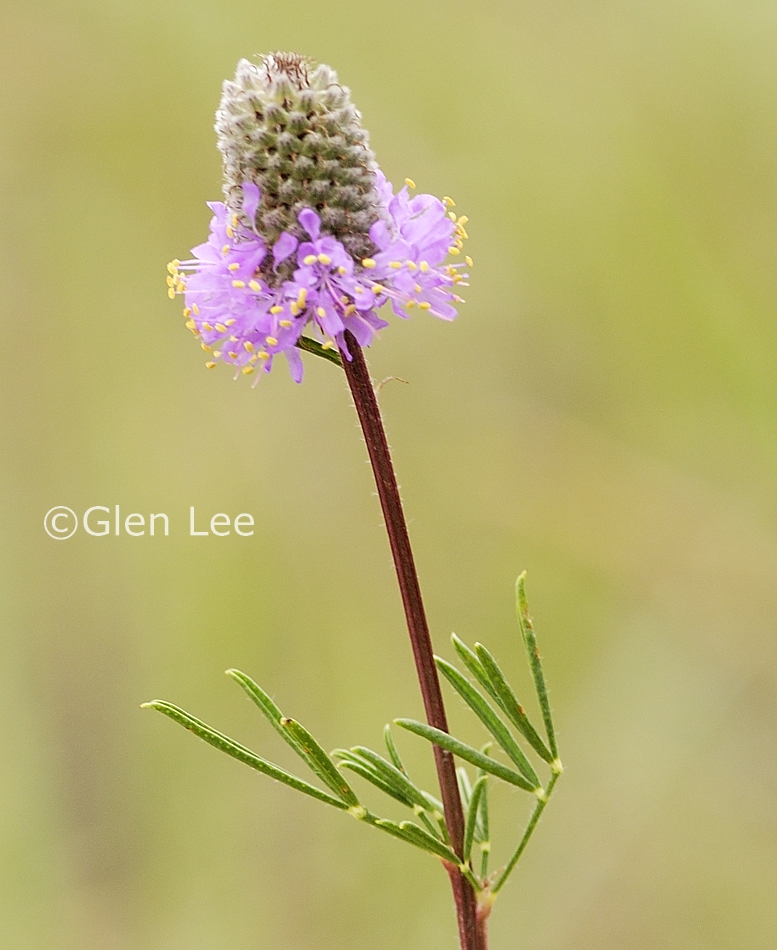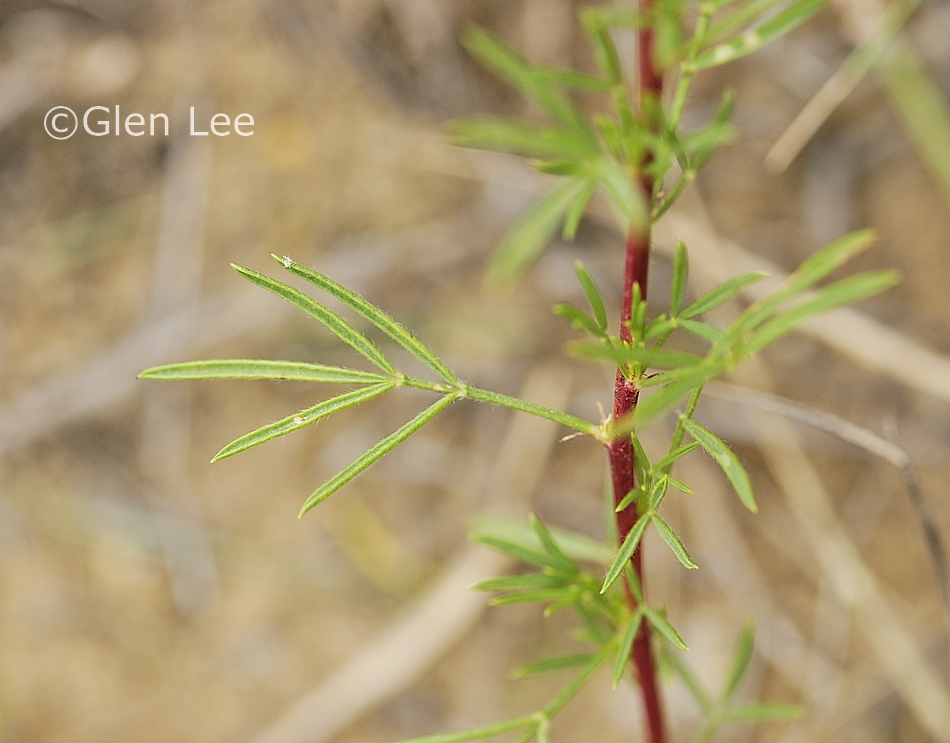 General: Perennial plants with a procumbent to erect growth habit. Stems red, and sparingly hairy.
Flowers: In dense cylindrical spikes, the flowers are pink to reddish-purple in colour with gold stamens. Flower spikes measured to 3.5 cm long.
Leaves: Leaves alternate, pinnate with 3 to 5 leaflets. Leaflets pinnate, linear. Leaflet measured at 2 cm long and 1 mm wide. Leaflet margins with long hairs, their top and bottom sparingly hairy.
Height: Budd's Flora lists the height to 50 cm, we measured plants to 39 cm tall.
Habitat: Prairies, and grassy hillsides.
Abundance: Common.
Origin: Native.
Synonym: Listed in some of the field guides we use as Petalostemon purpureum.
When and where photographed: Photos taken July 10th, sandy ditch about 100 km west of our home in Regina, SK.