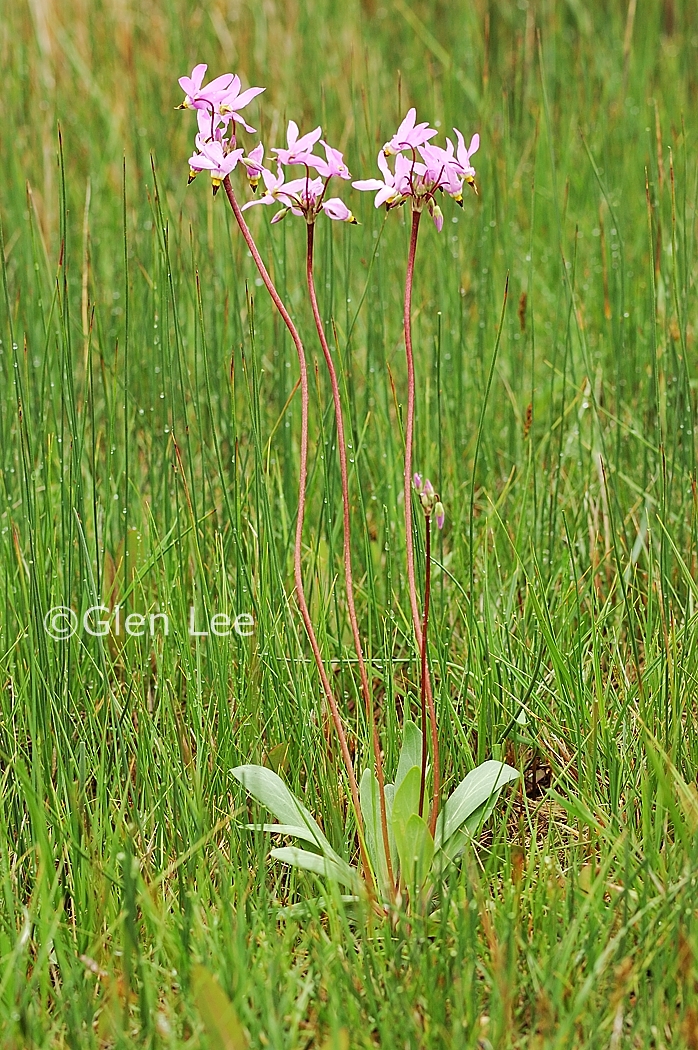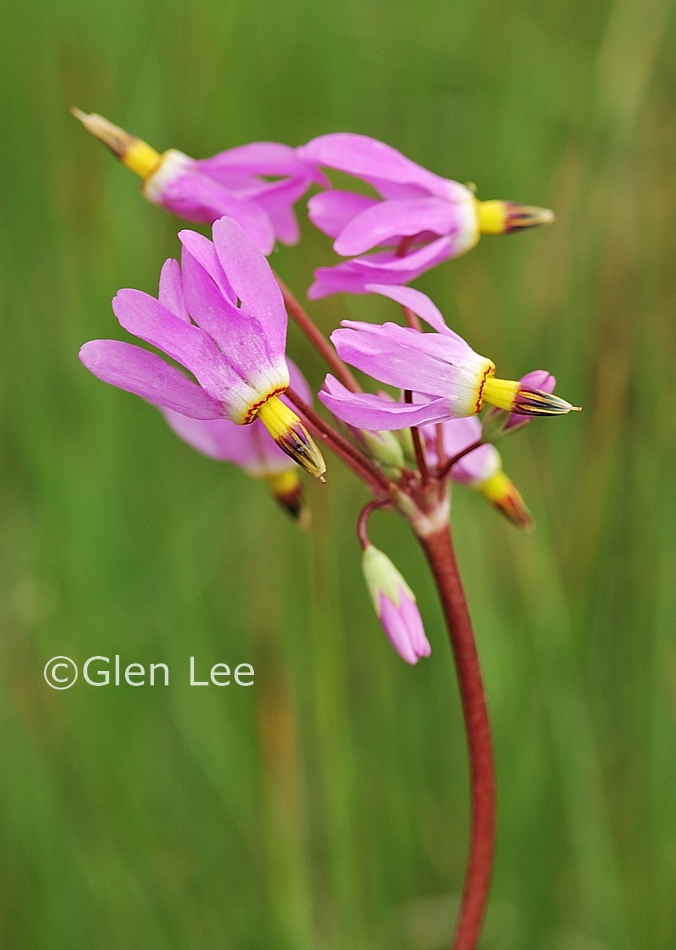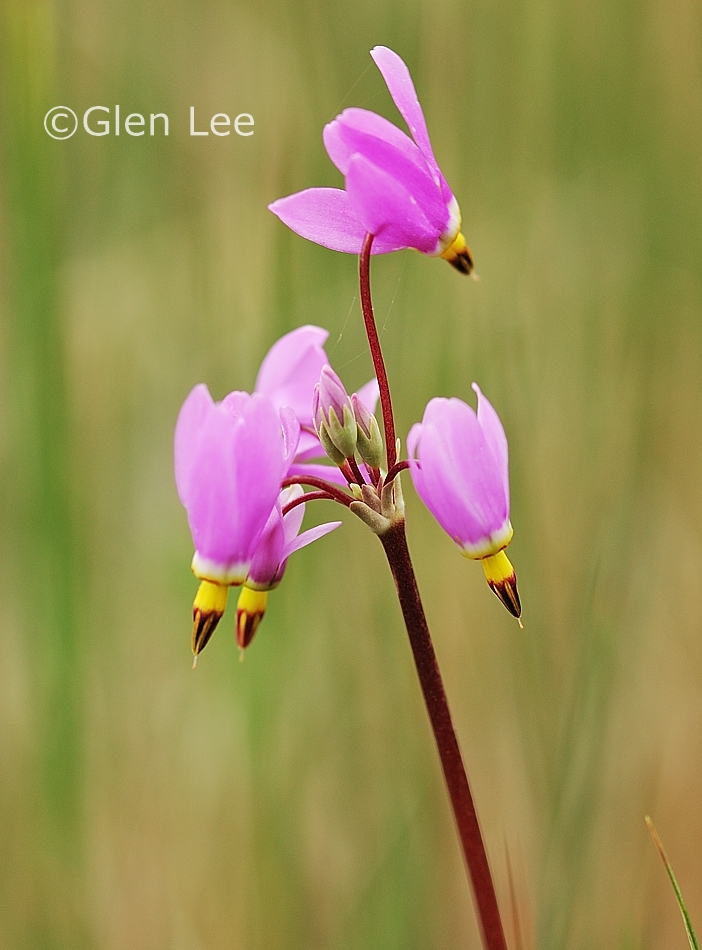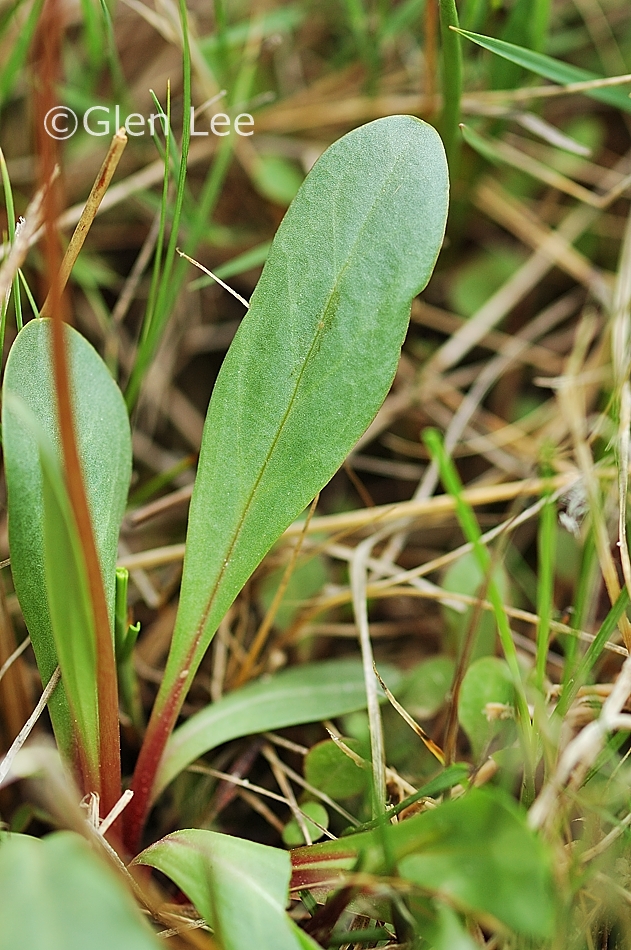 General: Perennial plants with leafless, erect stems. Scapes red in colour. Plants usually glabrous.
Flowers: Showy pink flowers in a small umbel. Petals are reflexed, I measured flowers to 1.5 cm long.
Leaves: Leaves are all in a basal rosette, spatulate, measured to 8 cm long with petiole and 2 cm wide.
Height: Height listed in Budd's Flora to 30 cm, I measured plants to 34 cm tall.
Habitat: Moist, saline prairie meadows.
Abundance: Common.
Origin: Native.
How to identify this species of Dodecatheon: Distinguished from the other Shooting Star native to our province (Dodecatheon conjugens) by:

1) Petals greater than or equal to 1.5 cm in length for D. conjugens vs. petals less than or equal to 1.5 cm for D. pulchellum (from Taxonomic Reminder for Recognizing Saskatchewan Plants).

2) Leaves hairy for D. conjugens, vs. leaves glabrous for D. pulchellum.

3) May bloom time for D. conjugens vs. June bloom time for D. pulchellum, but I've photographed both plants blooming in May.
When and where photographed: Photos taken May 27th in a moist meadow 30 km SE of our home in Regina, SK.