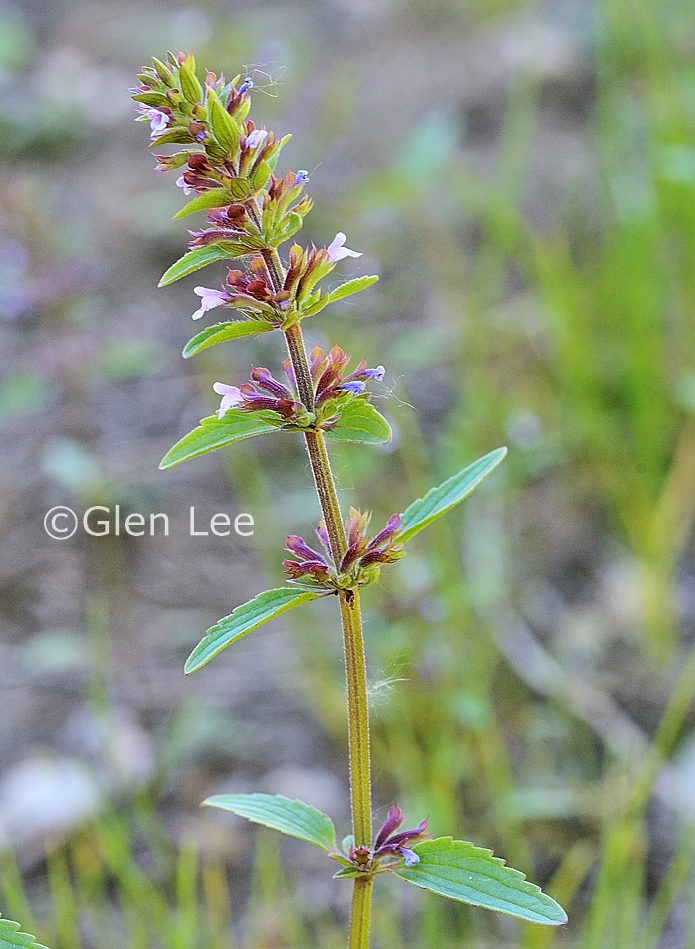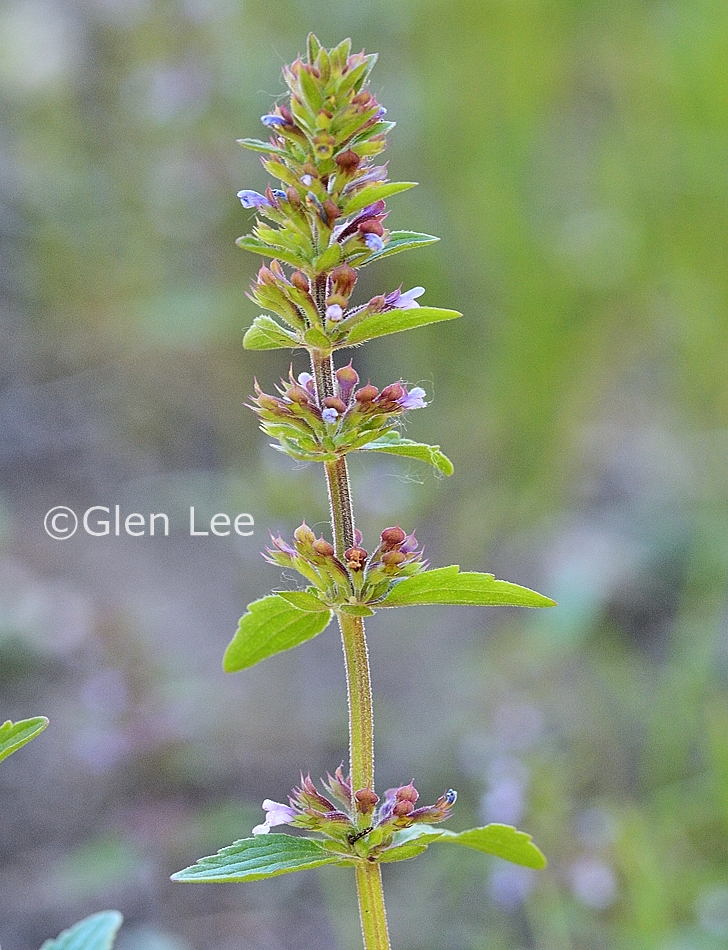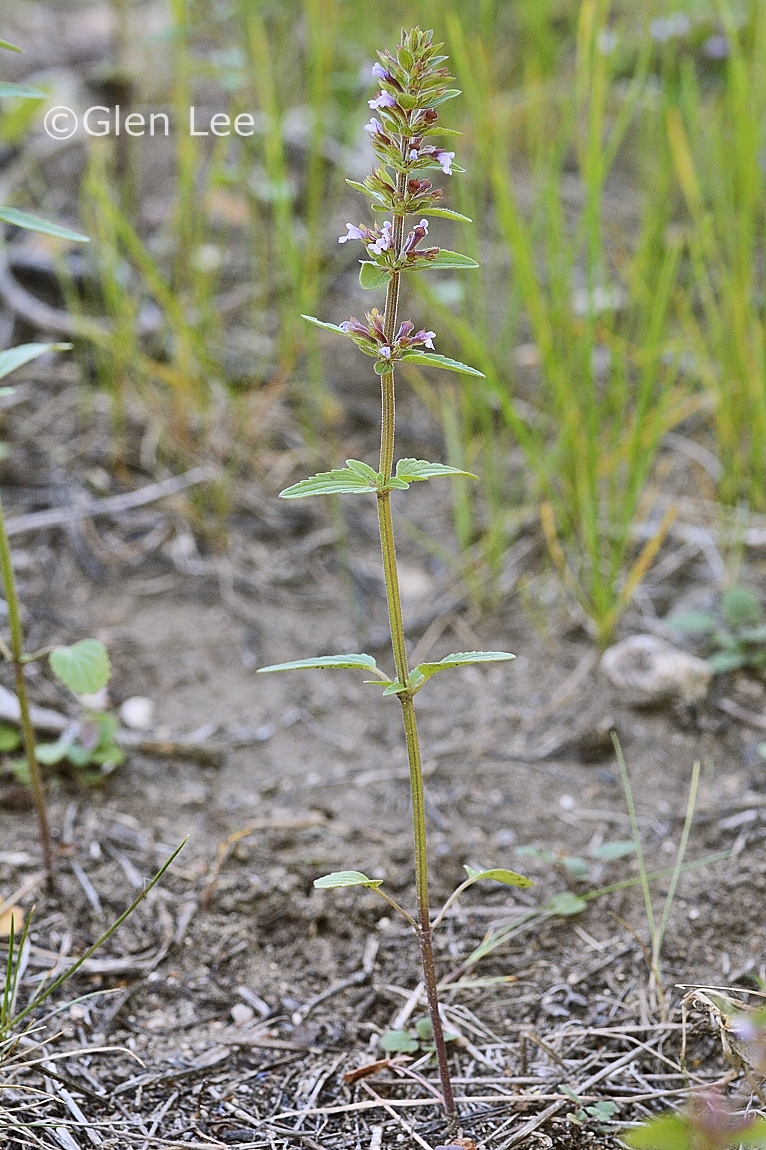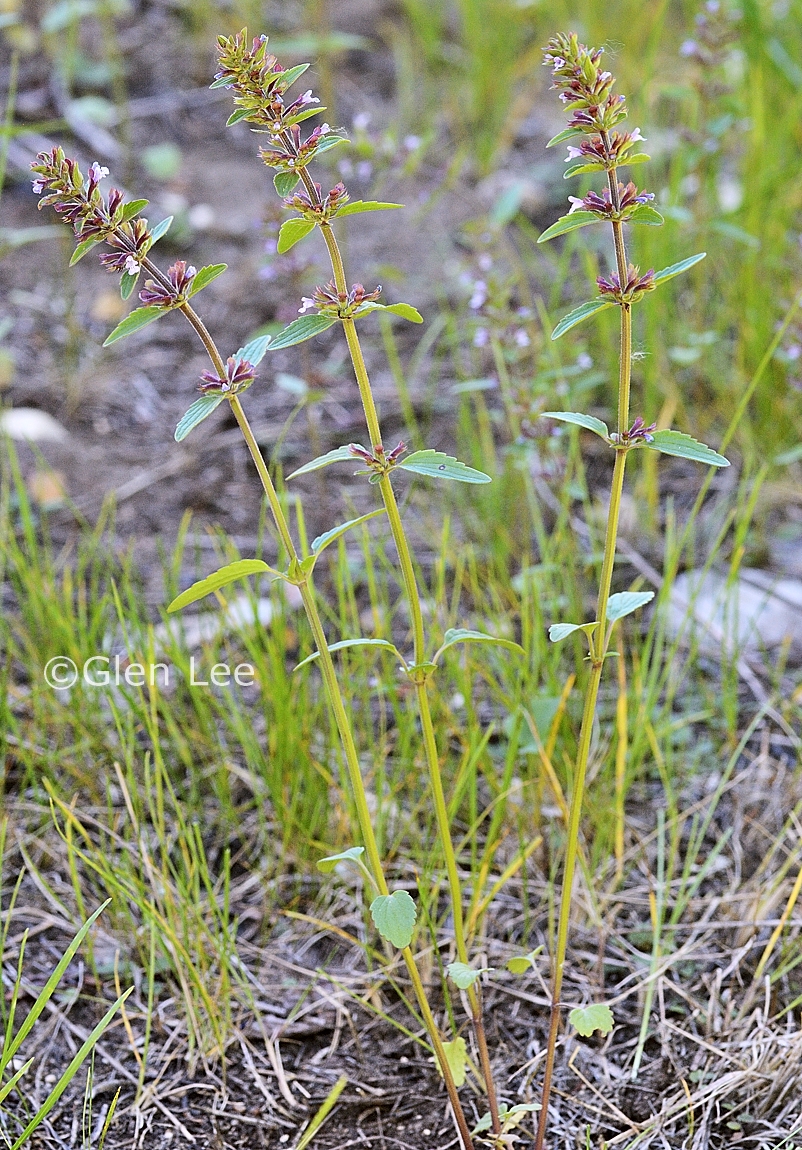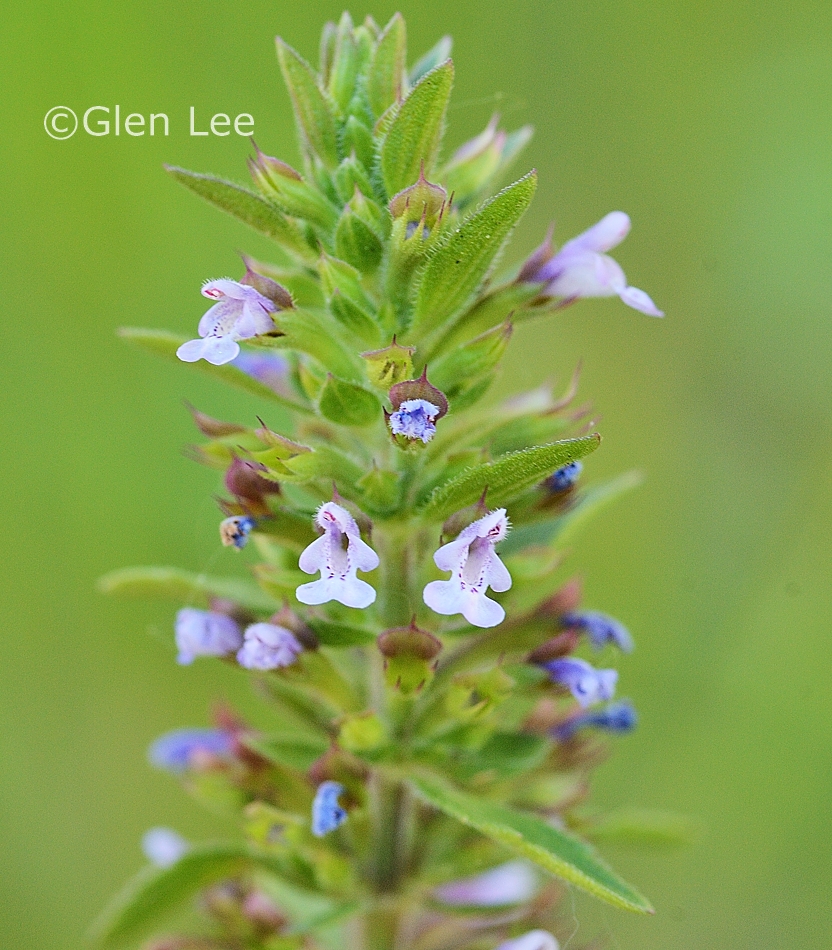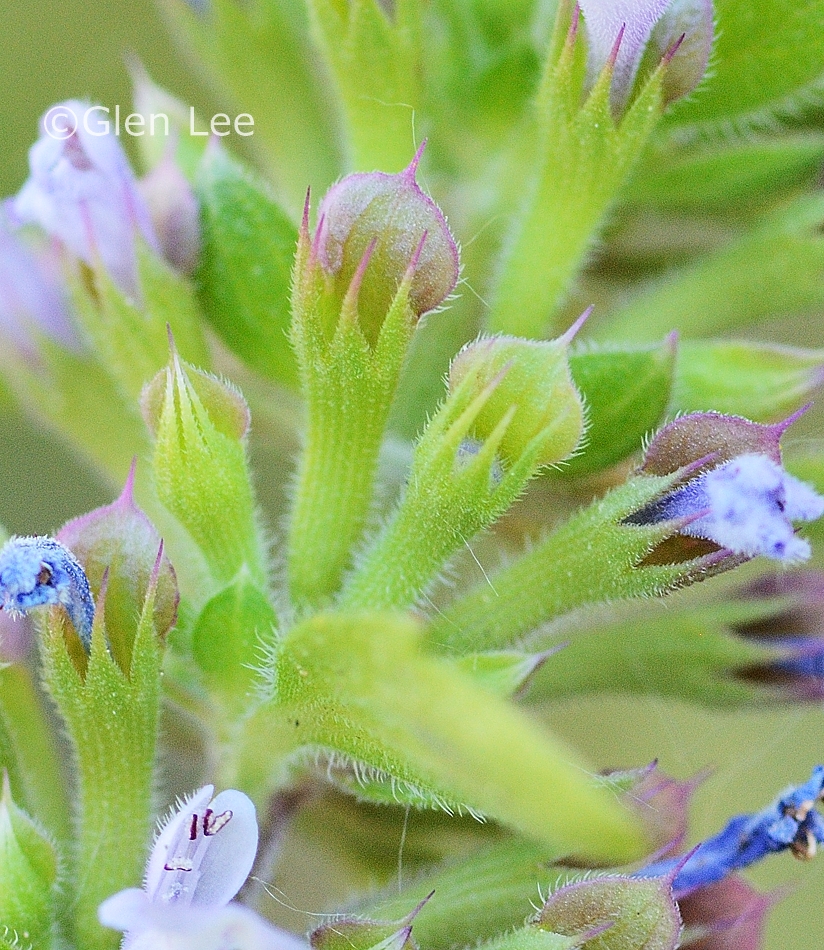 Calyx is 5-lobed with a larger, ovate upper lobe and 4 smaller, linear lower lobes.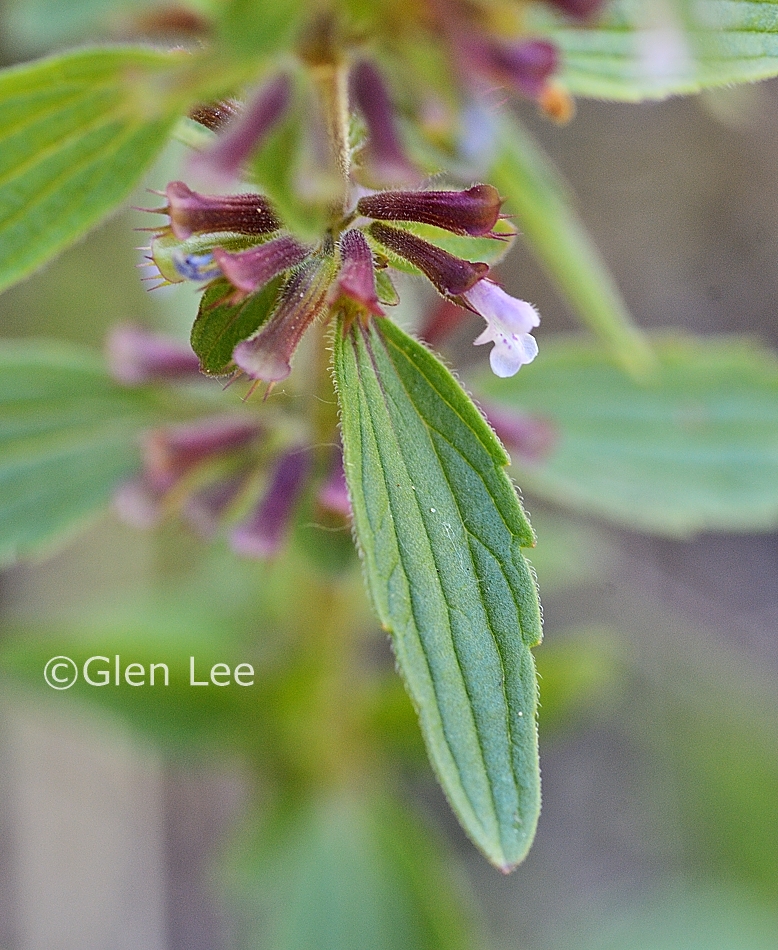 Upper leaf in above photo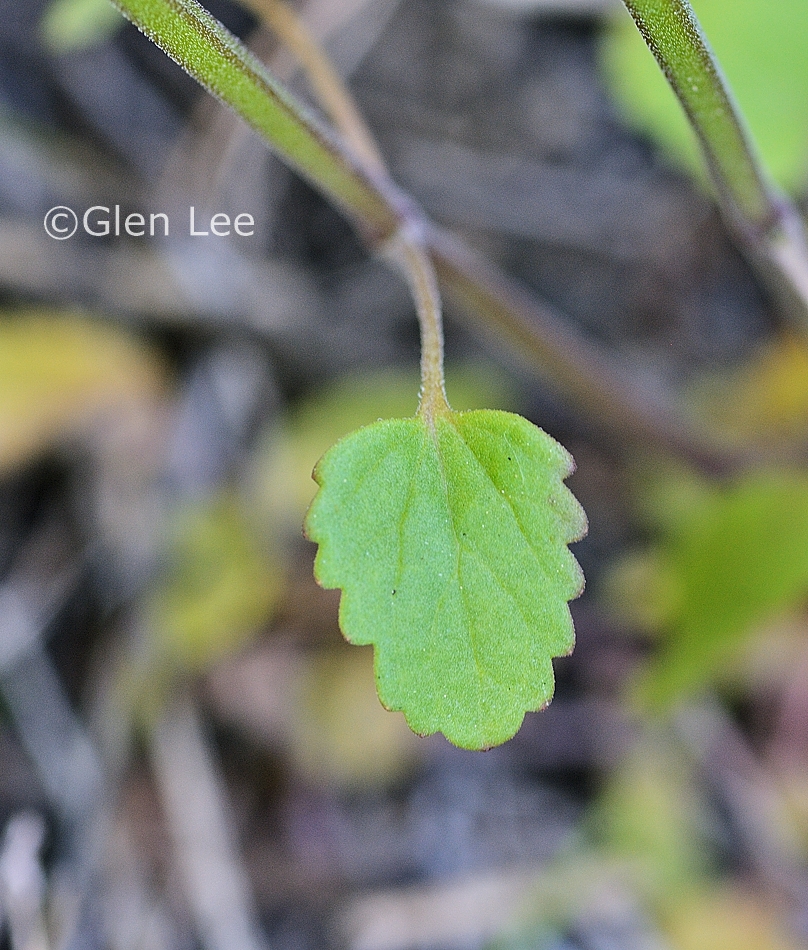 Lower leaf in above photo
General: Unbranched annual with square stems, puberulent.
Flowers: Flowers in whorls in an elongated, interrupted spike, pale violet in colour. Flowers are two-lipped, the lower lip spreading. The calyx is 5-lobed, the upper lobe ovate and much larger than the lower 4 linear lobes. Flowers measured to 8 mm long.
Leaves: Leaves opposite, lower leaves petiolate. The lower leaves are ovate, crenate, we measured a lower leaf at 14 mm long by 10 mm wide. Upper leaves are lanceolate, dentate, we measured an upper leaf at 25 mm long by 10 mm wide. The upper leaves have stipules.
Height: Height listed in Flora of Alberta to 50 cm. I measured plants to 31 cm tall.
Habitat: Roadsides, waste ground, rail tracks.
Abundance: Uncommon.
Origin: Introduced.
Synonym: listed in some of the field guides we use as Moldavica parviflora.
When and where photographed: Took the above photos June 23rd along railroad tracks, mixed forest, about 350 km north of our home in Regina, SK.