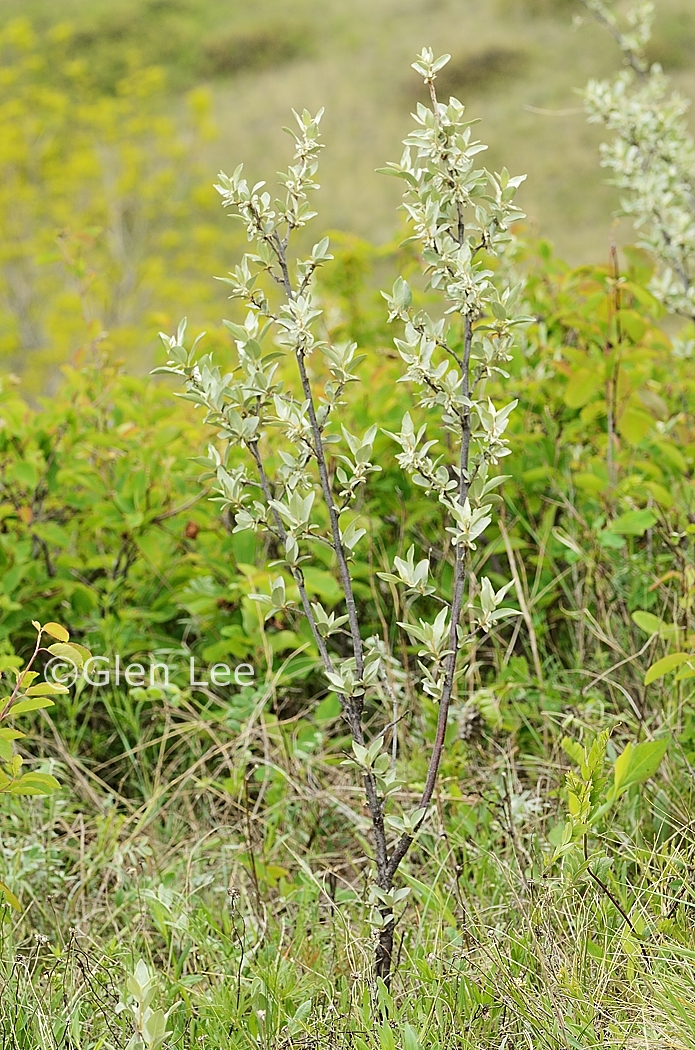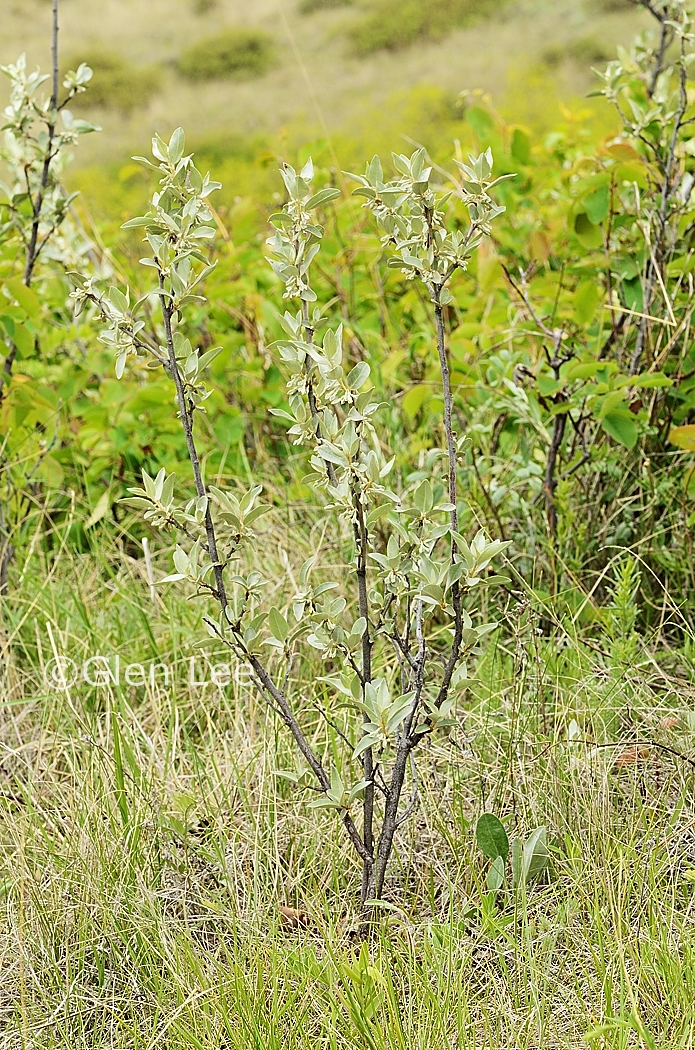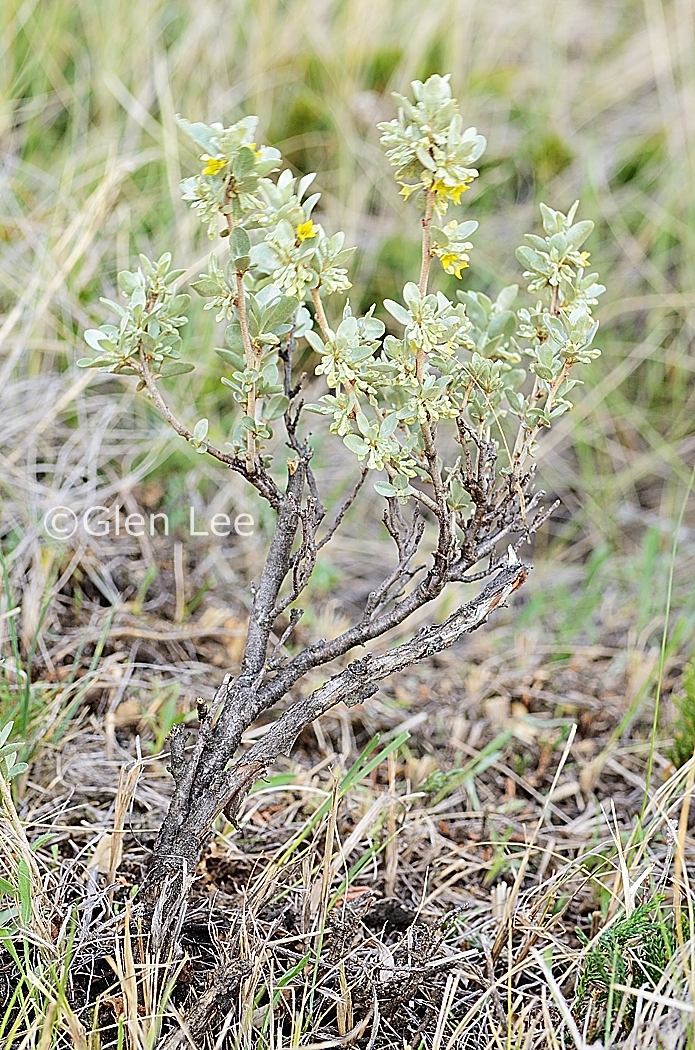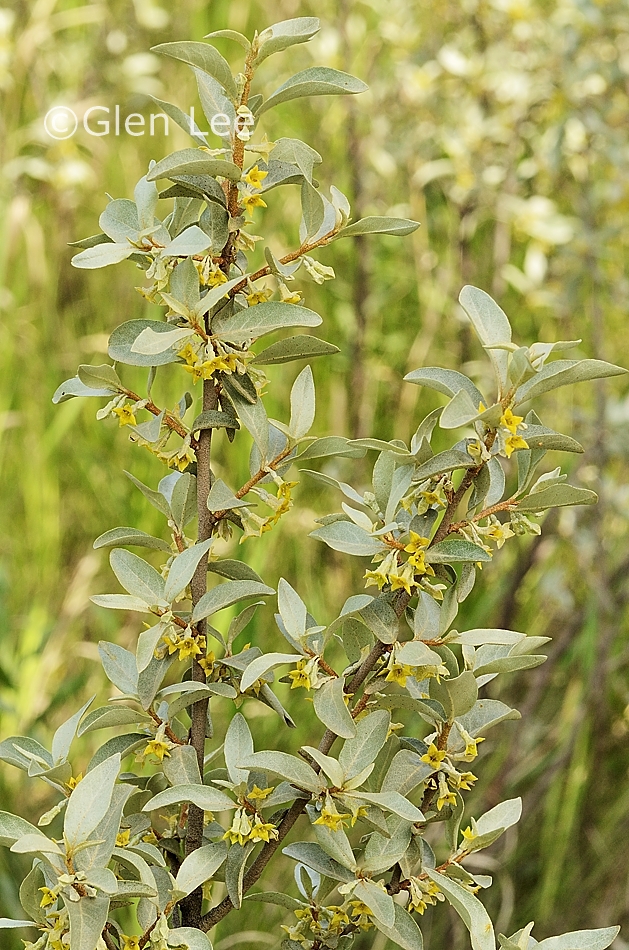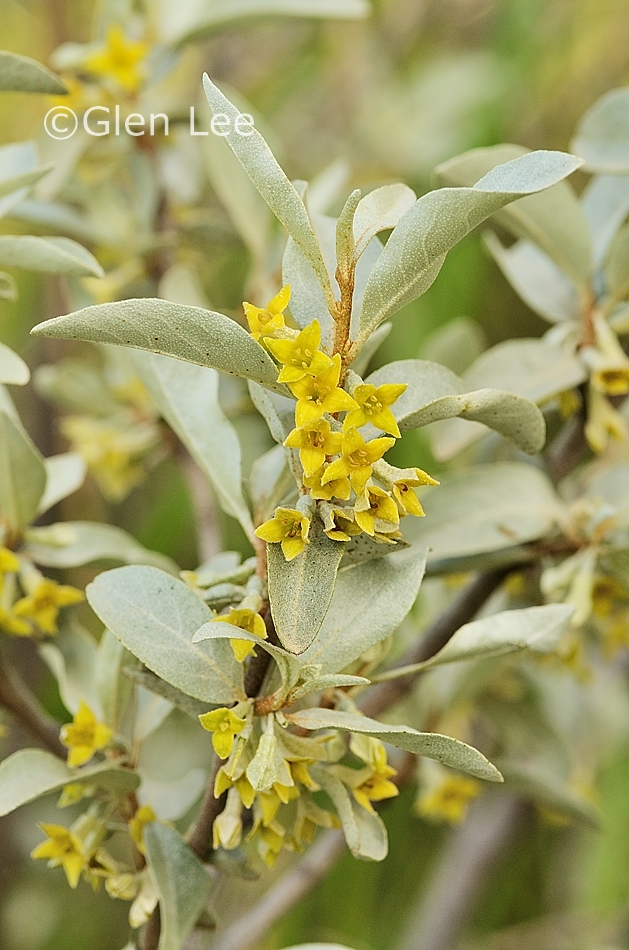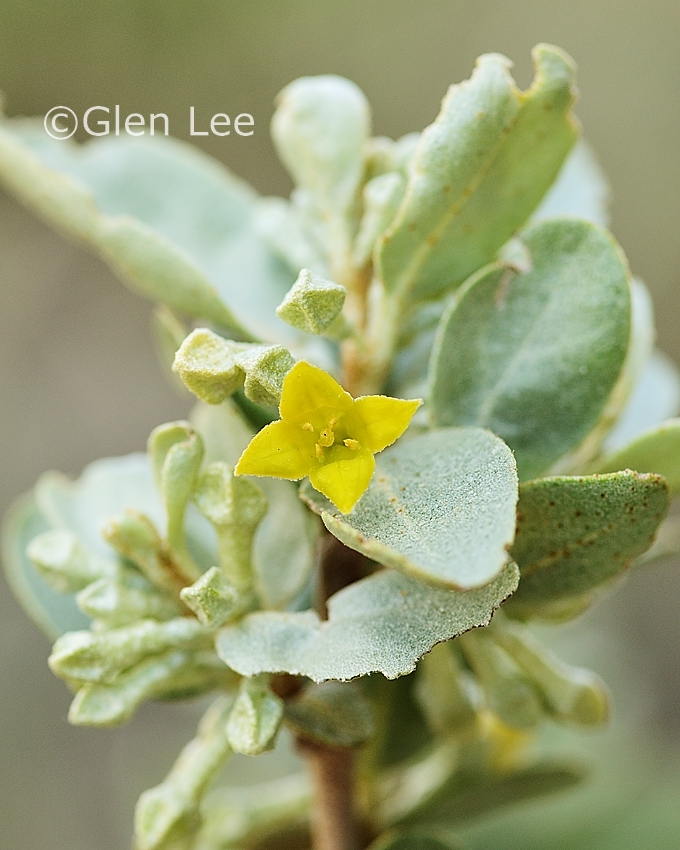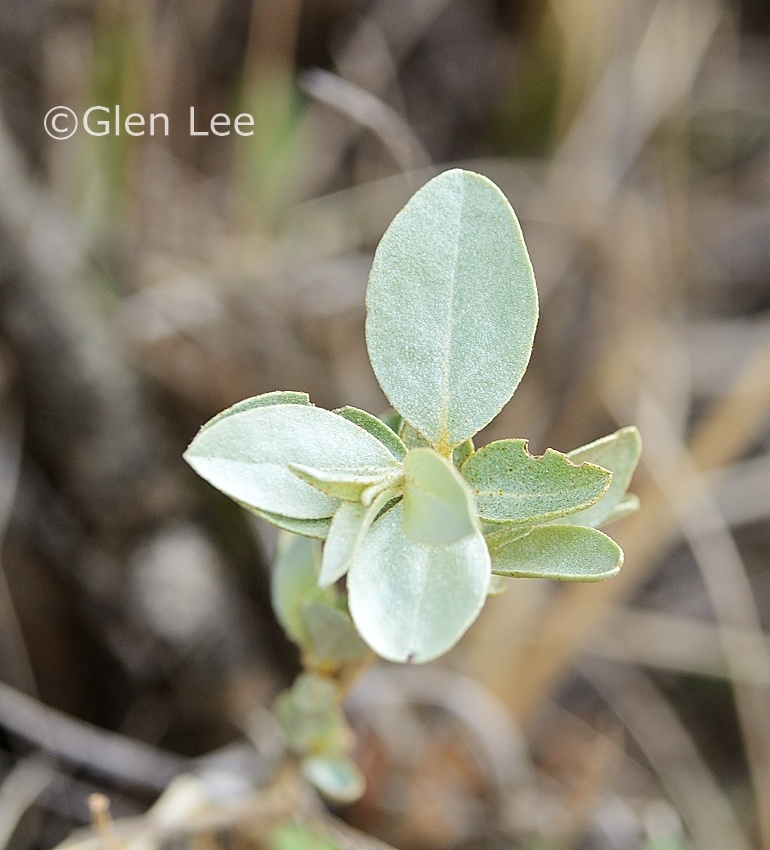 General: Upright shrubs with silvery, scurfy leaves, often found in large colonies.
Flowers: Flowers greenish-yellow in colour, tubular, grow in clusters in leaf axils. Flowers measured at 9 mm diameter x 5 mm long. Flowers strongly sweet-scented.
Leaves: Leaves alternate, elliptic to oblong, we measured leaves at 3 cm long x 2 cm wide.
Height: Height is listed in Budd's Flora to 5 m, we measured plants to 2 m tall.
Habitat: Prairies and hillsides across southern Saskatchewan.
Abundance: very common.
Origin: Native.
When and where photographed: Above photos taken May 20th, prairie hill top East Block Grasslands Park, 300 km southwest of Regina, SK, May 26th slopes of the Qu'Appelle Valley, 30 km north of Regina, SK, and June 8th, prairie hillside, about 120 km south west of our home in Regina, SK.