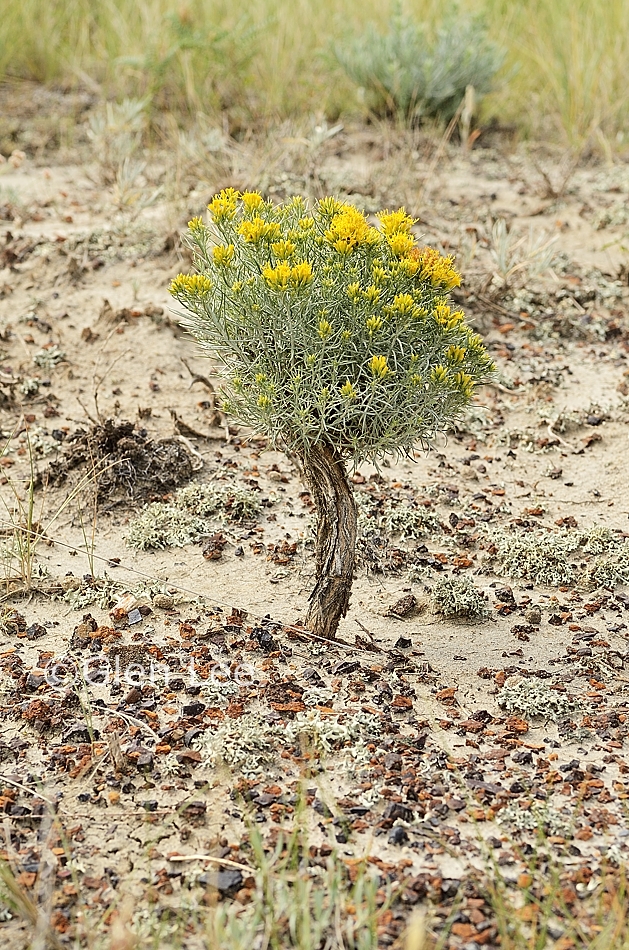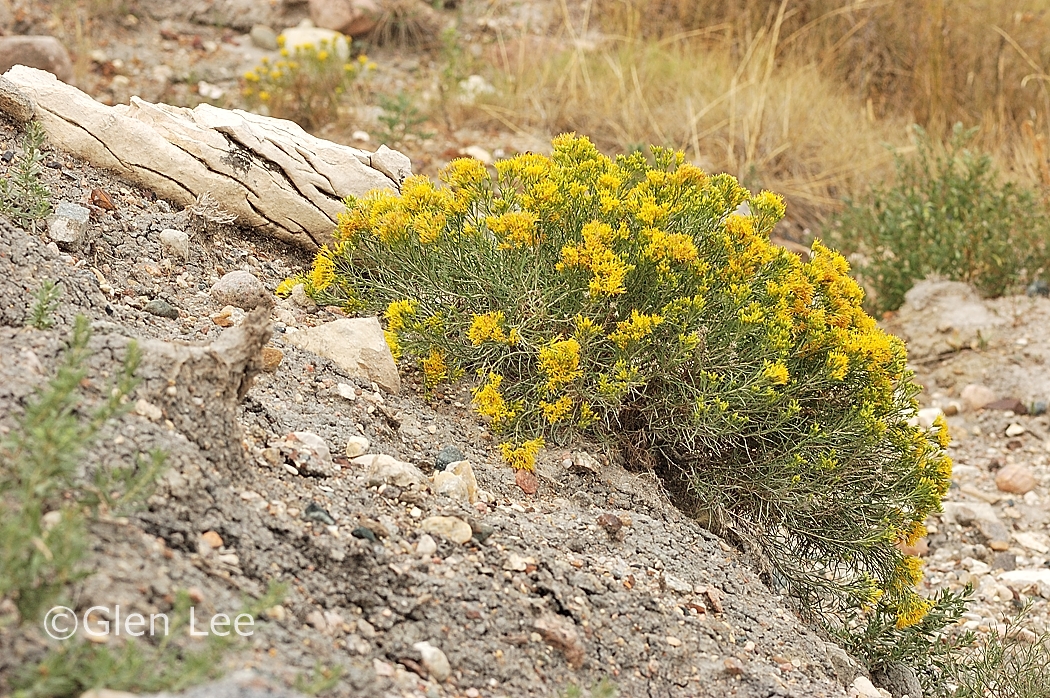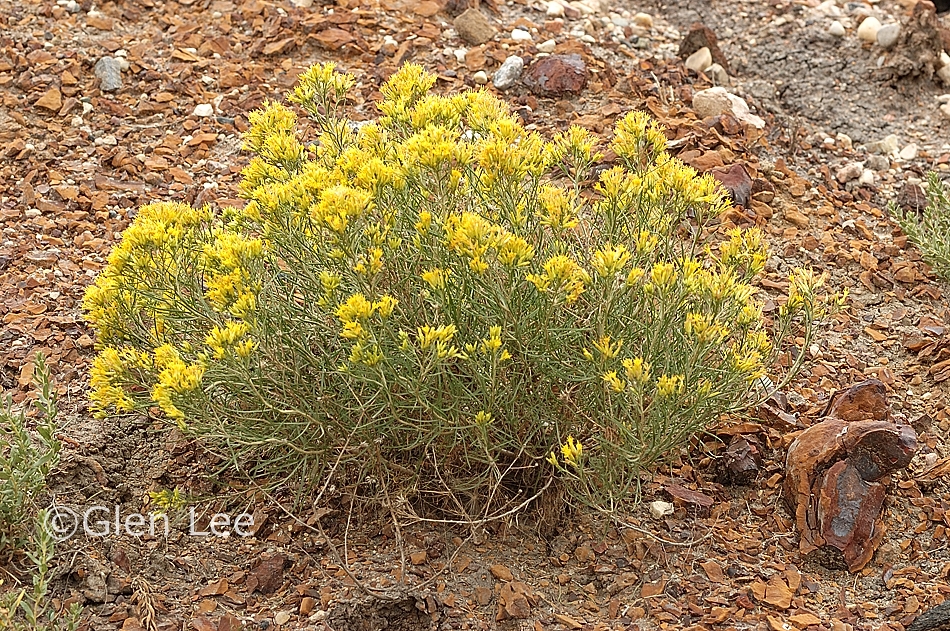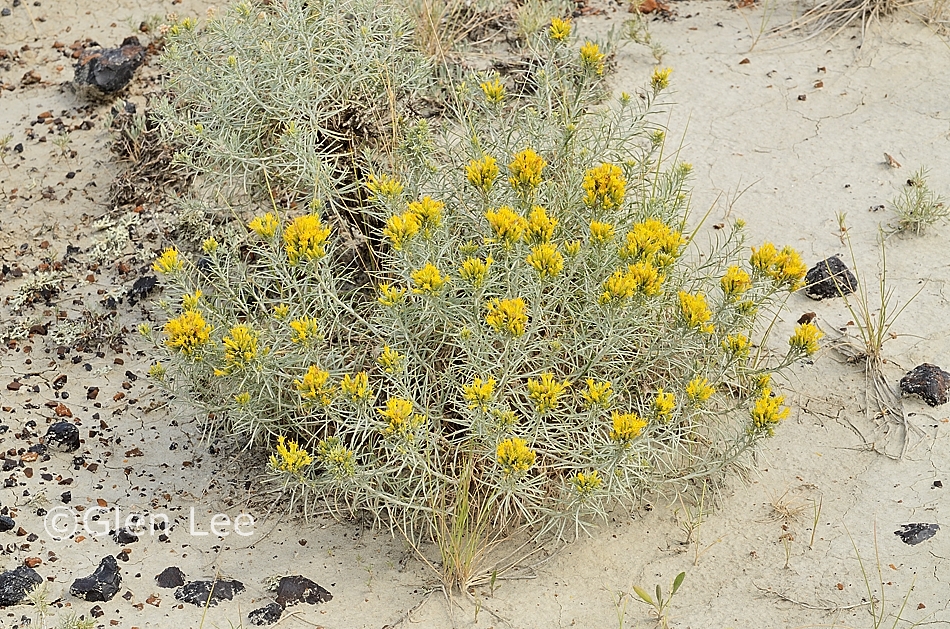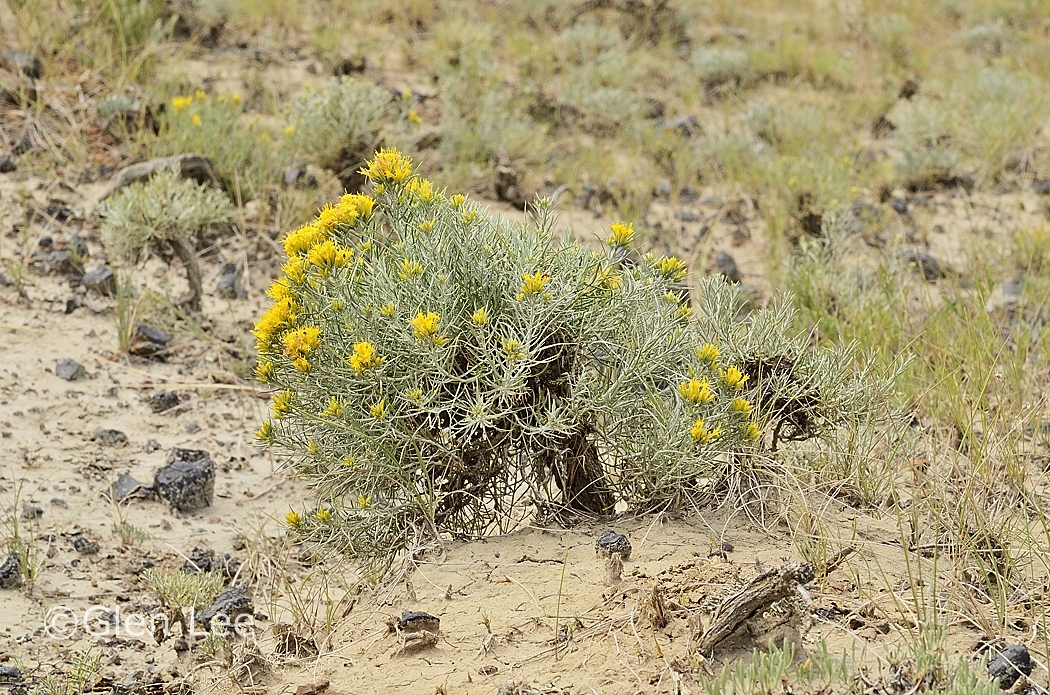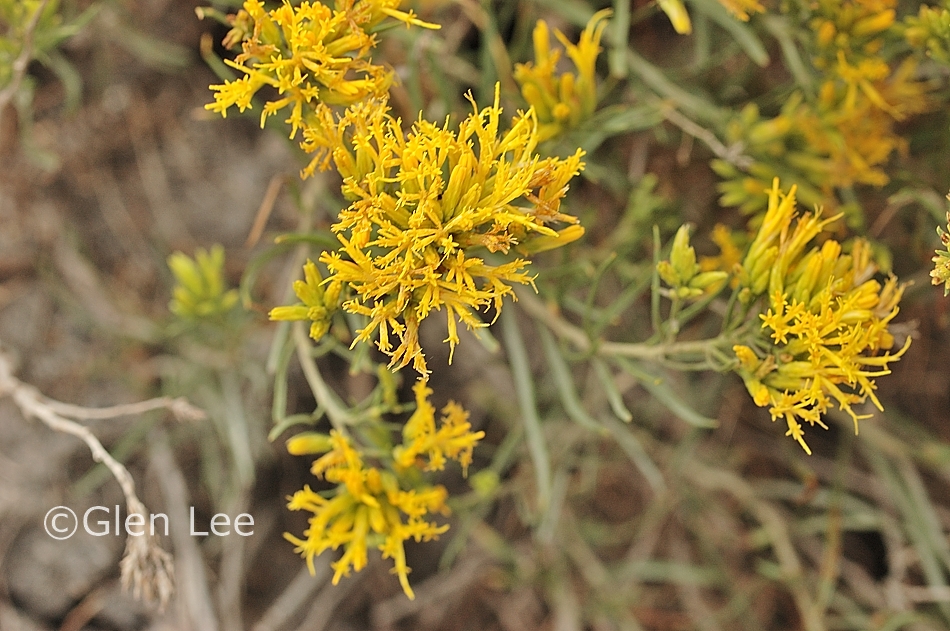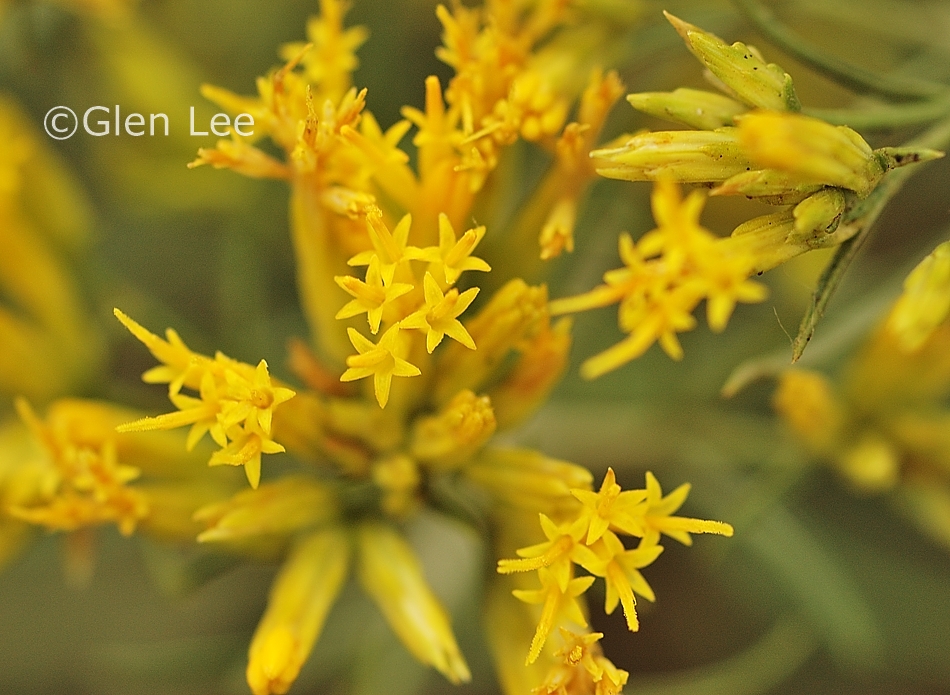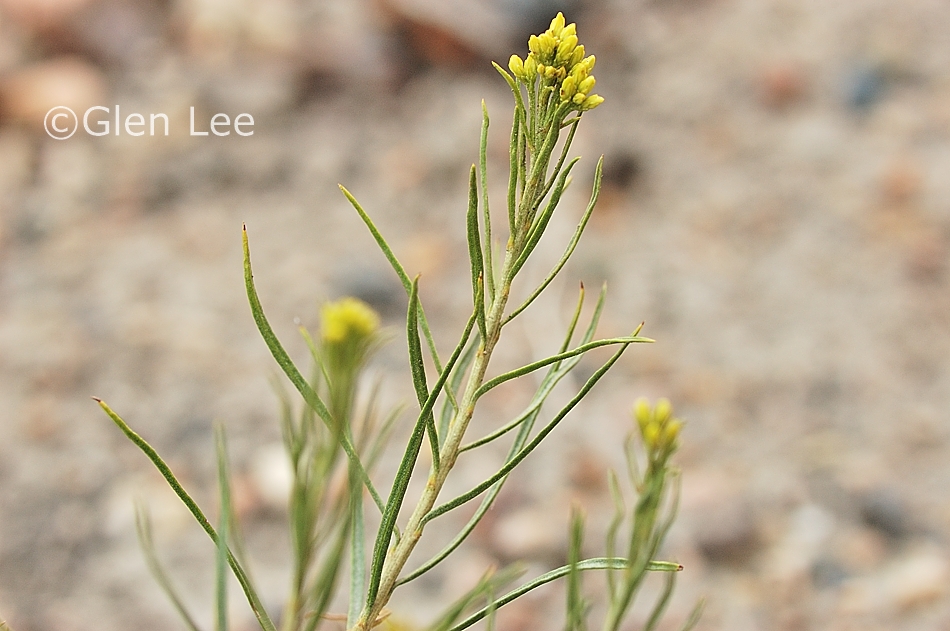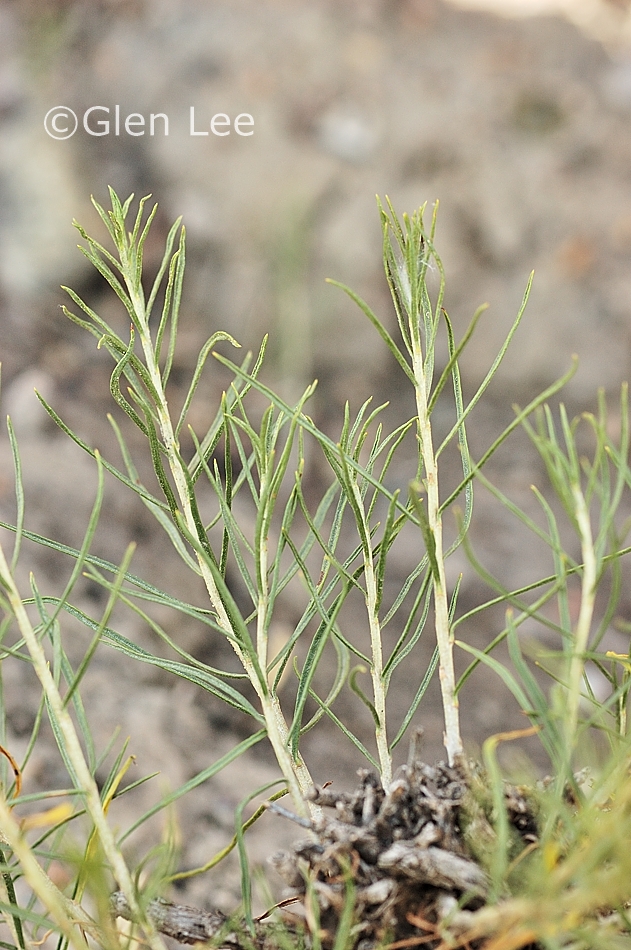 General: A low, shrubby, much branched plant from a woody rootstalk. Plants glabrous.
Flowers: Inflorescence is comprised of dense terminal panicles of yellow flowers. Flowers are small, star shaped, discoid, 2 mm in diameter.
Leaves: Leaves are alternate, linear, grey-green, stems are greyish-white. We measured leaves typically to 40 mm long and 2 mm wide.
Height: Height listed Budd's Flora to 60 cm, I measured plants to 50 cm tall.
Habitat: Dry badland country in southern Saskatchewan.
Abundance: Common.
Origin: Native.
Synonym: Listed in some of the field guides we use as Chrysothamnus nauseosus.
When and where photographed: The above photos were taken August 1st, clay badlands, Buffalo Grass Eco Reserve, about 200 km southeast of Regina, SK, and July 25th, and July 28th, clay flats, East Block Grasslands National Park, about 300 km southwest of our home in Regina, SK.