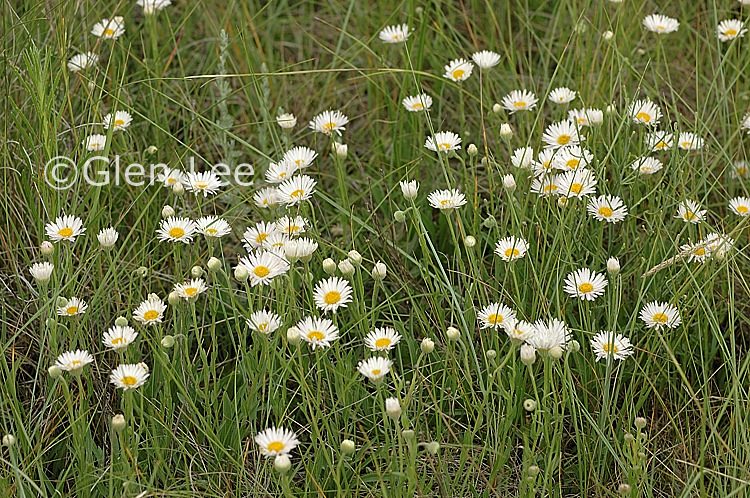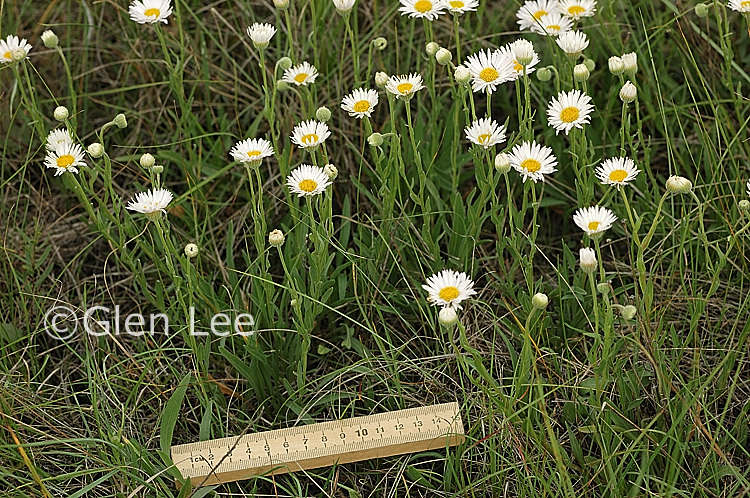 15 cm ruler for scale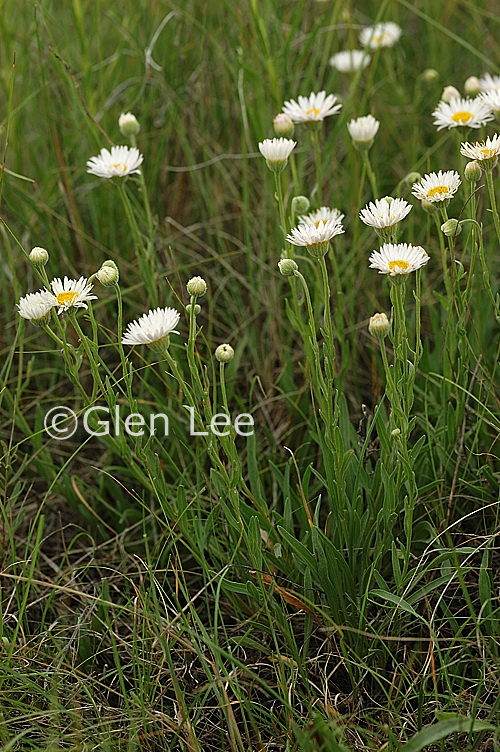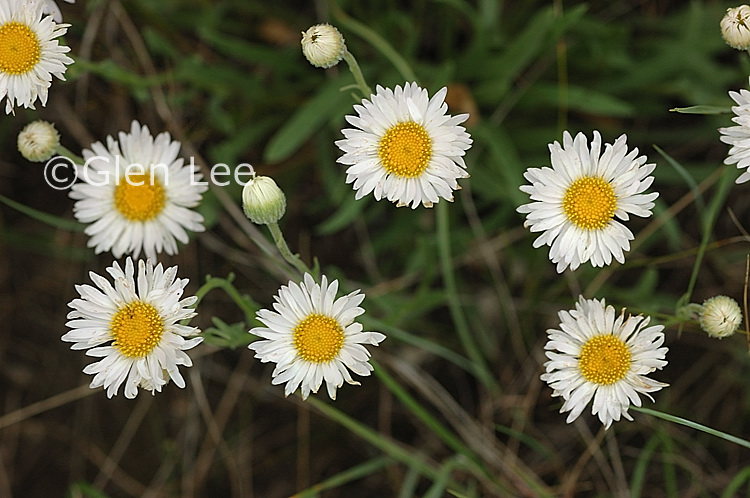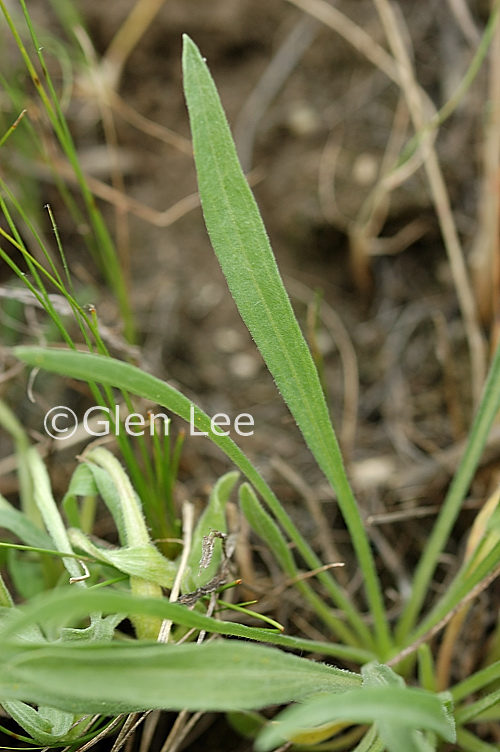 Basal leaf shown in above photo
General: Short plant with a tufted growth habit, can form large patches. Stems and leaves densely canescent.
Flowers: Daisy flowers with yellow centres in June, flower heads to 3 cm in diameter. One to three flower heads appear at the end of stems.
Leaves: Basal leaves narrowly spatulate, with long stalks, I measured one at 12 cm long. Upper leaves without stalks, lanceolate.
Height: Height is listed in Budd's Flora to 20 cm, we measured plants to 17 cm tall.
Habitat: Dry prairie in southern Saskatchewan.
Abundance: Common.
Origin: Native.
When and where photographed: Took the above photos June 30th, on prairie 30 km north of our home in Regina, SK.