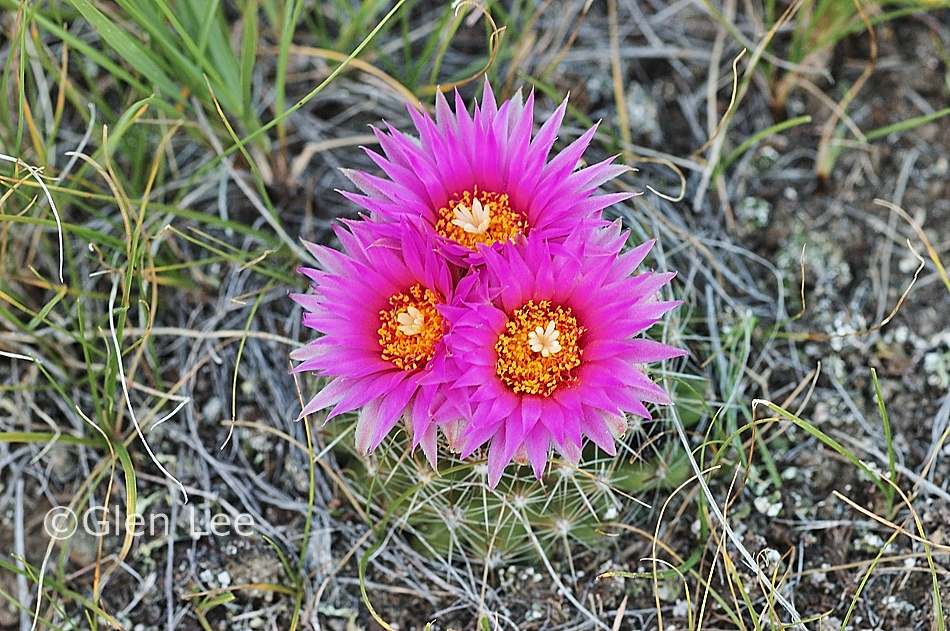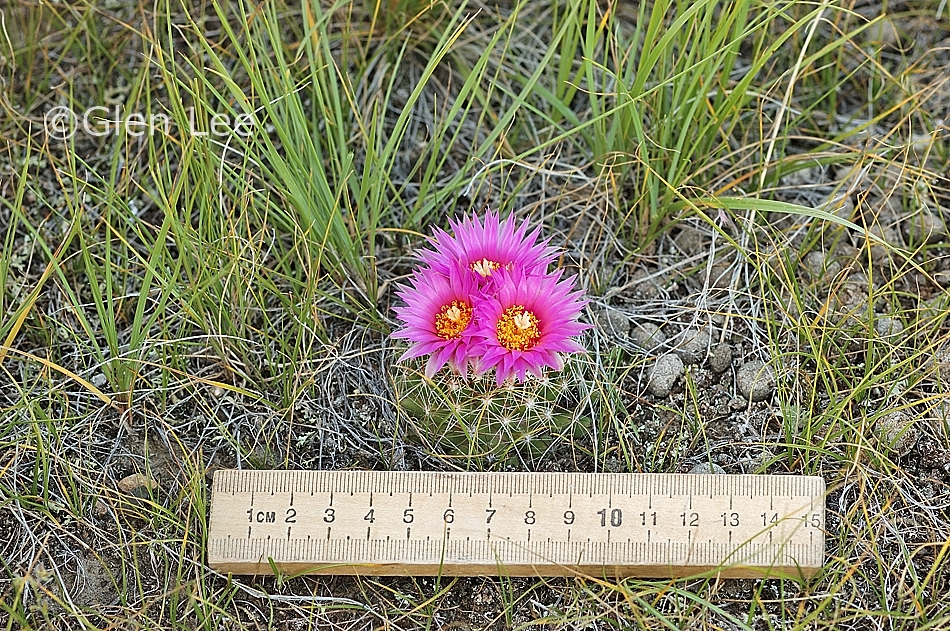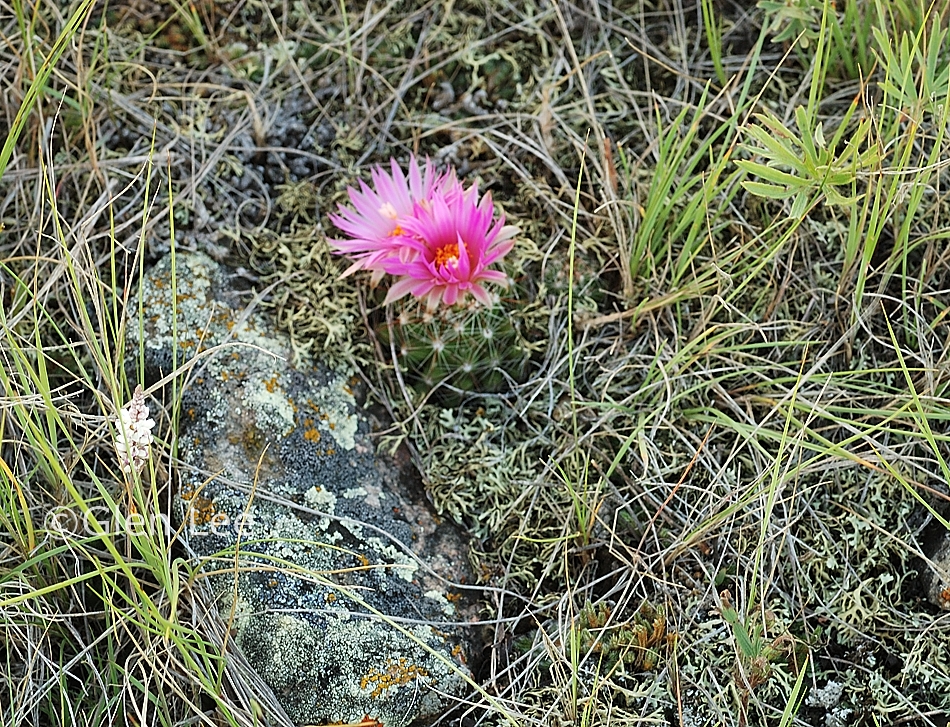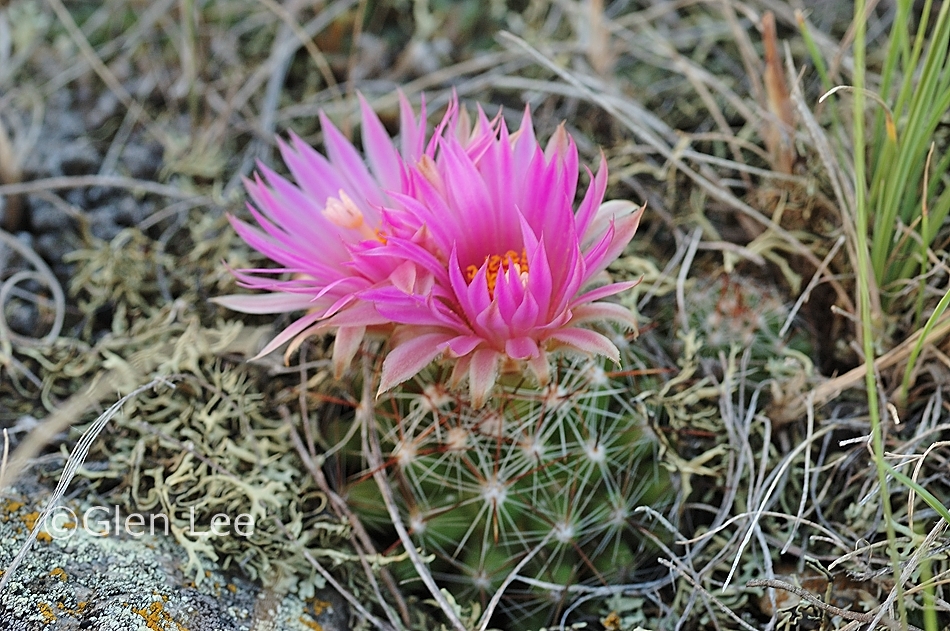 General: Prairie cactus appearing singly or in clumps of many plants. The stem is succulent, and globular in shape.
Flowers: Very showy reddish-pink blooms with yellow centres. Flowers to 4 cm diameter, scented, close in the evening.
Leaves: The leaves have been reduced to sharp spines.
Height: Height listed in Budd's Flora from 3 to 20 (!) cm. We've measured plants to 4 cm tall.
Habitat: Dry soil, often on eroded hillsides.
Abundance: Common.
Origin: Native.
Synonym: Listed in some of the guides we use as Mamillaria vivipara, and as, Coryphantha vivipara.
When and where photographed: Took the above photos June 19th top of butte, West Block of Grasslands National Park, 400 km southwest of Regina, and June 19th, on a small prairie hilltop in the Buffalo Grass Eco Reserve, 200 km southeast of our home in Regina, SK.