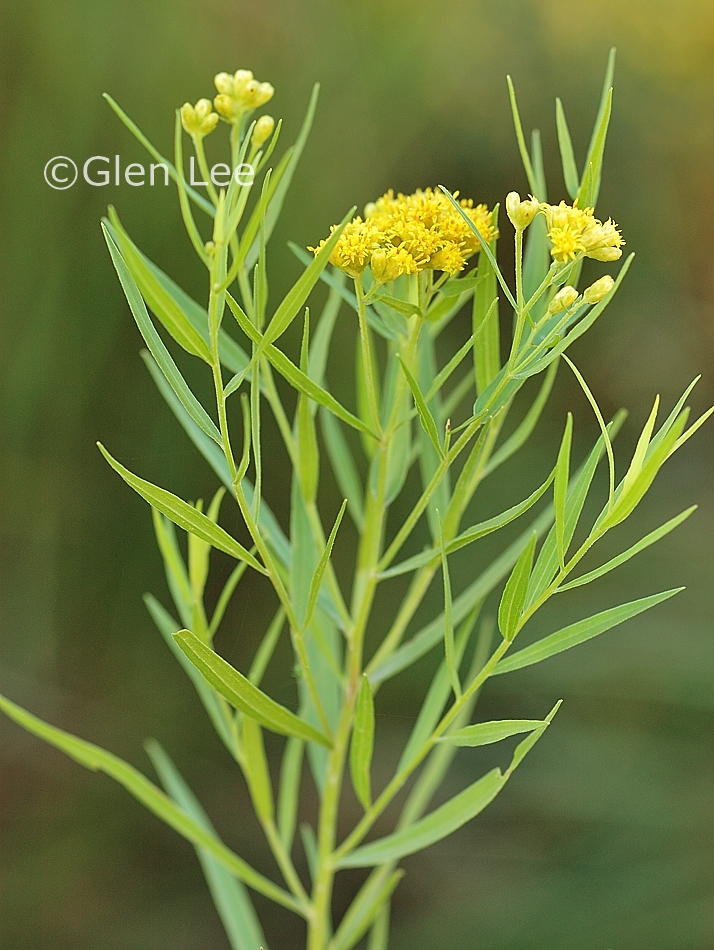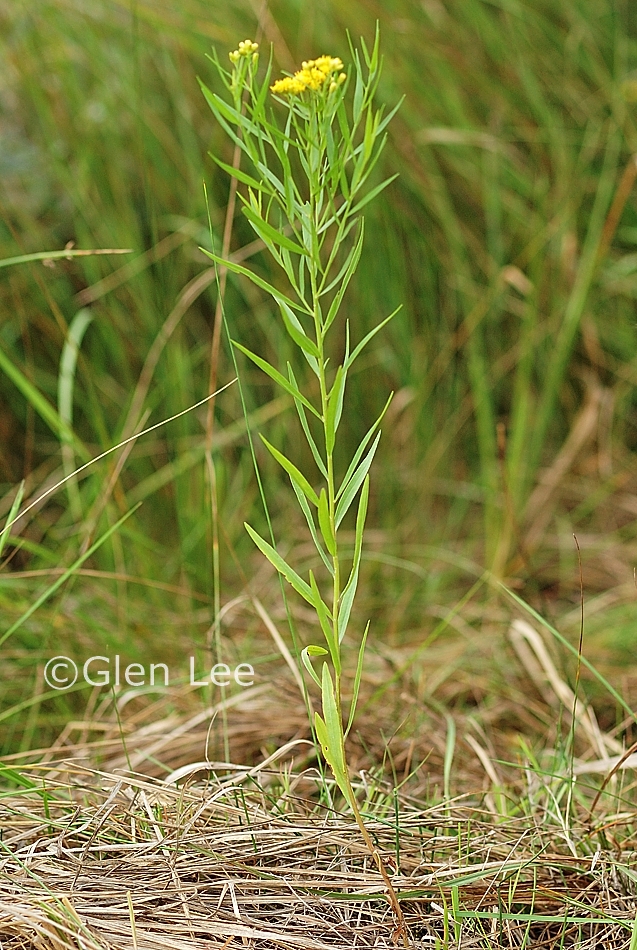 15 cm ruler for scale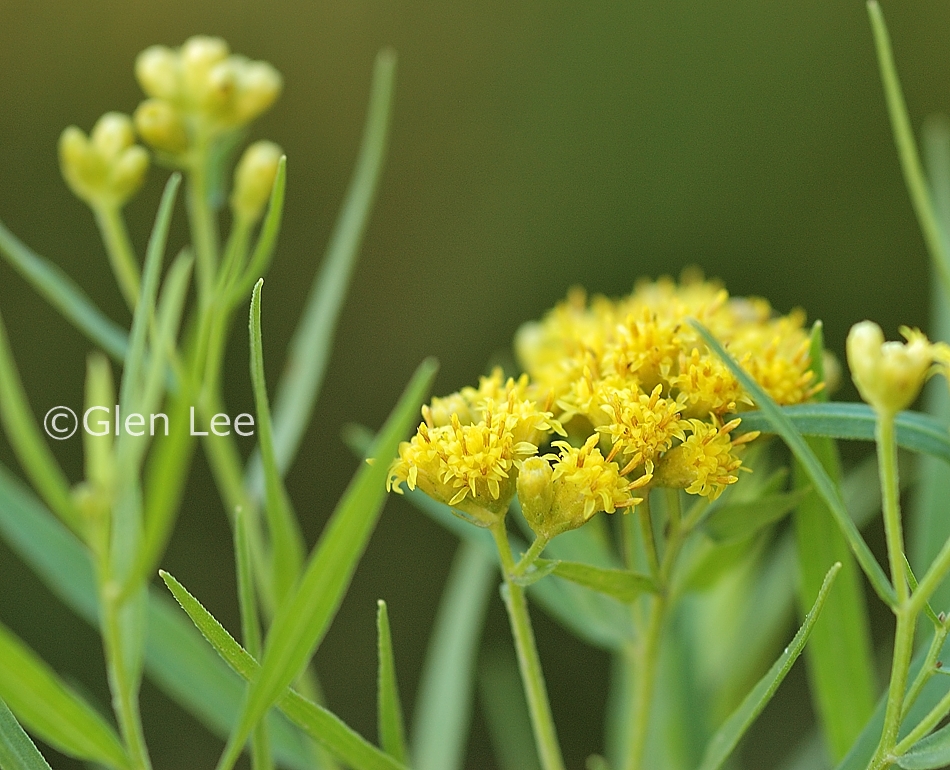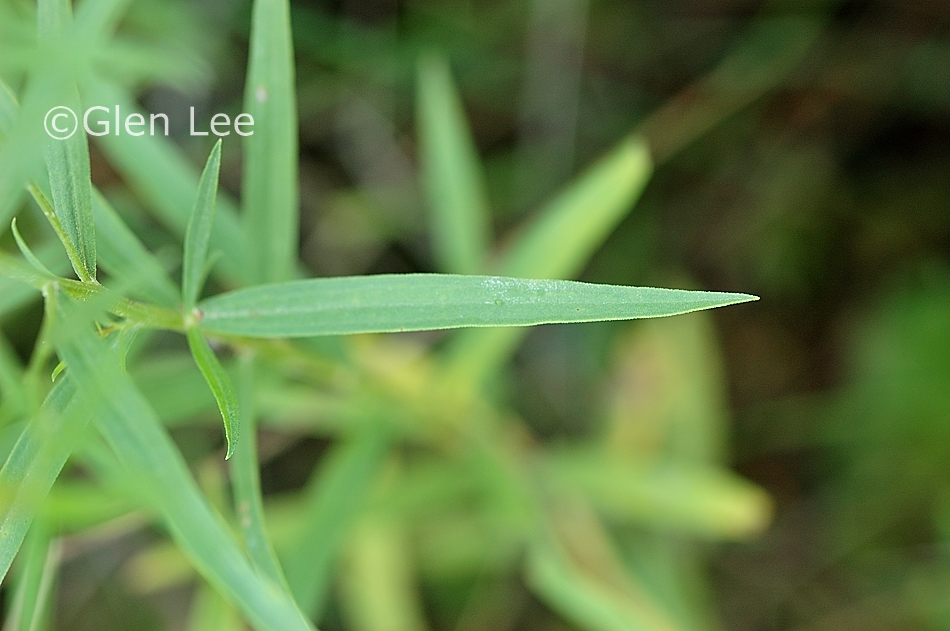 General: Upright plants branching at the top and having a flat-topped inflorescence.
Flowers: Flat-topped, terminal panicles of small yellow flowers.
Leaves: Leaves alternate, all cauline, sessile, linear, leaf highlighted in photo above was 58 mm long, and 5 mm wide. Stem glabrous below, sparsely hairy with tiny hairs at top. Leaves top and bottom glabrous, margins with tiny hairs.
Height: Height listed in Budd's Flora to 60 cm, we measured plants to 61 cm tall.
Habitat: Stream banks, lake shores, and moist meadows.
Abundance: Listed as common by Checklist of the Vascular Plants of Saskatchewan.
Origin: Native.
When and where photographed: The above photos were taken August 7th, edge of roadside marsh, near Hudson Bay, SK, about 425 km northeast of our home in Regina, SK.