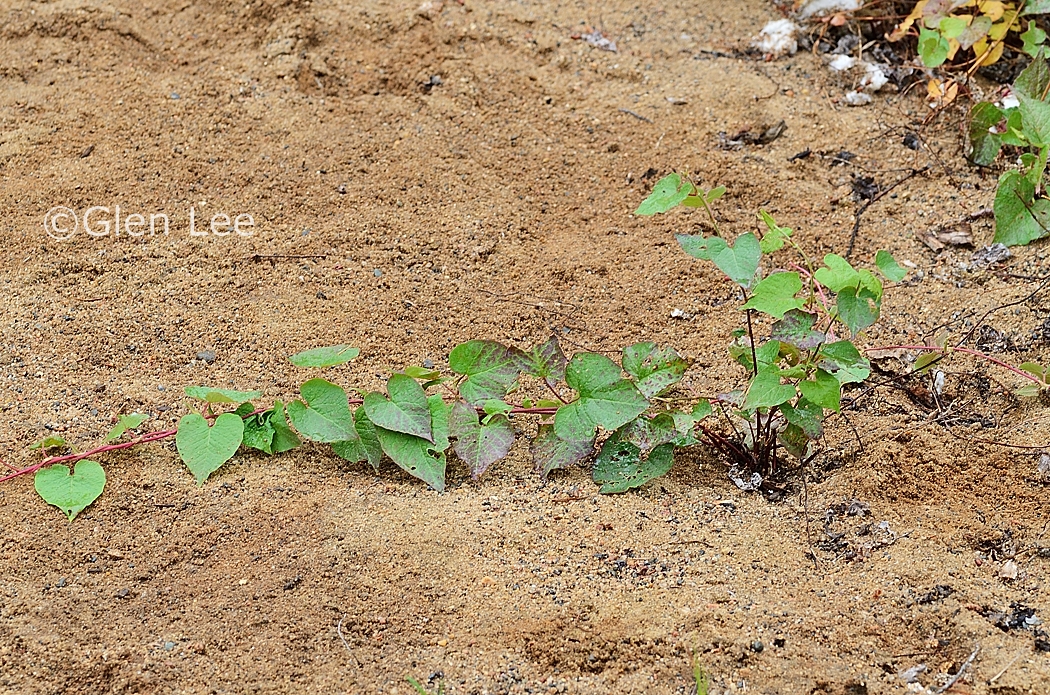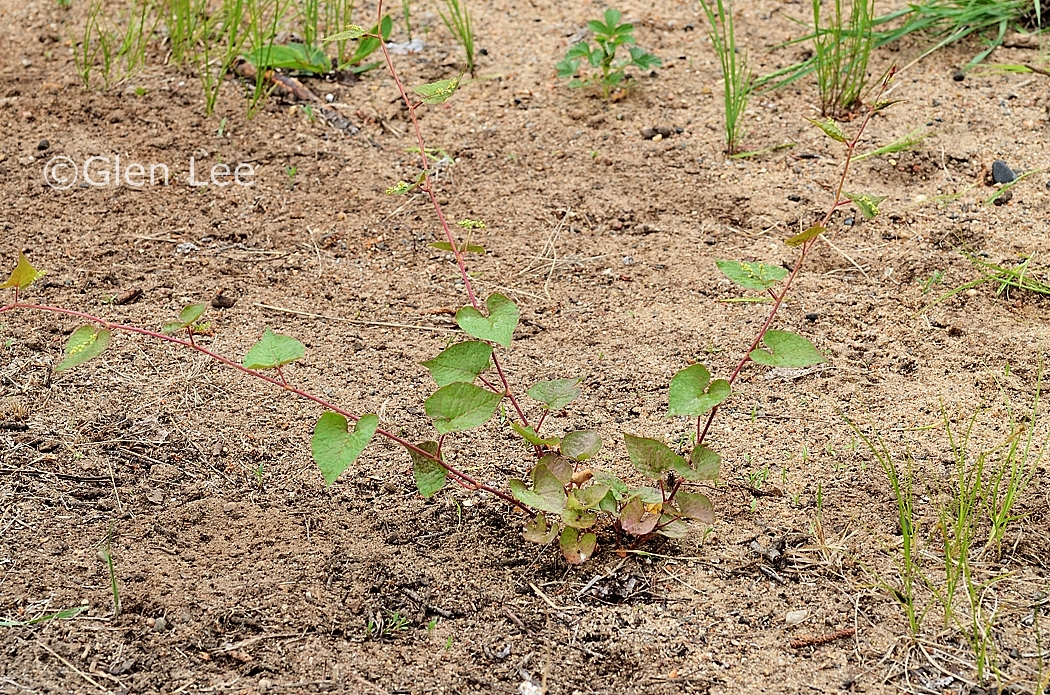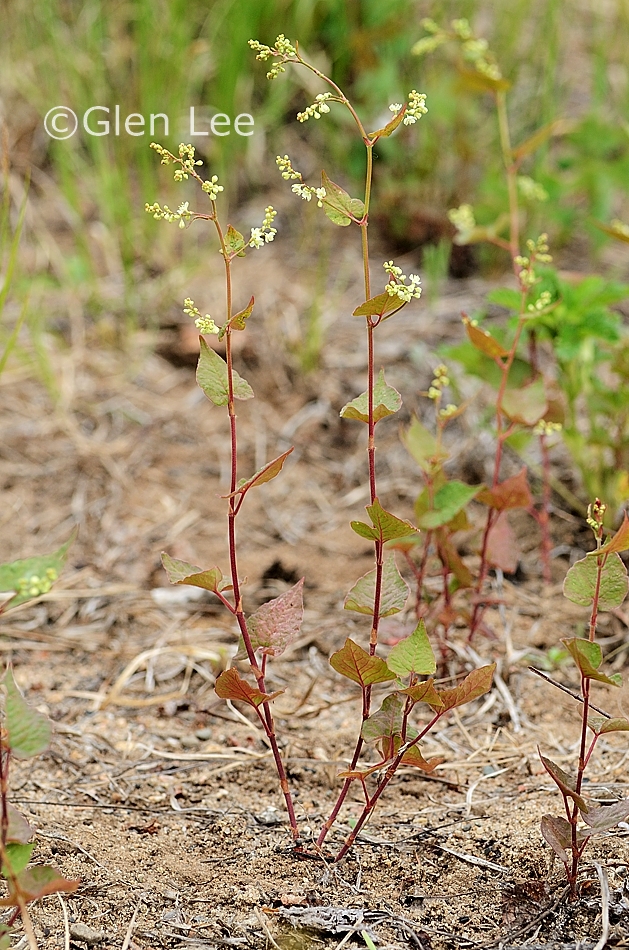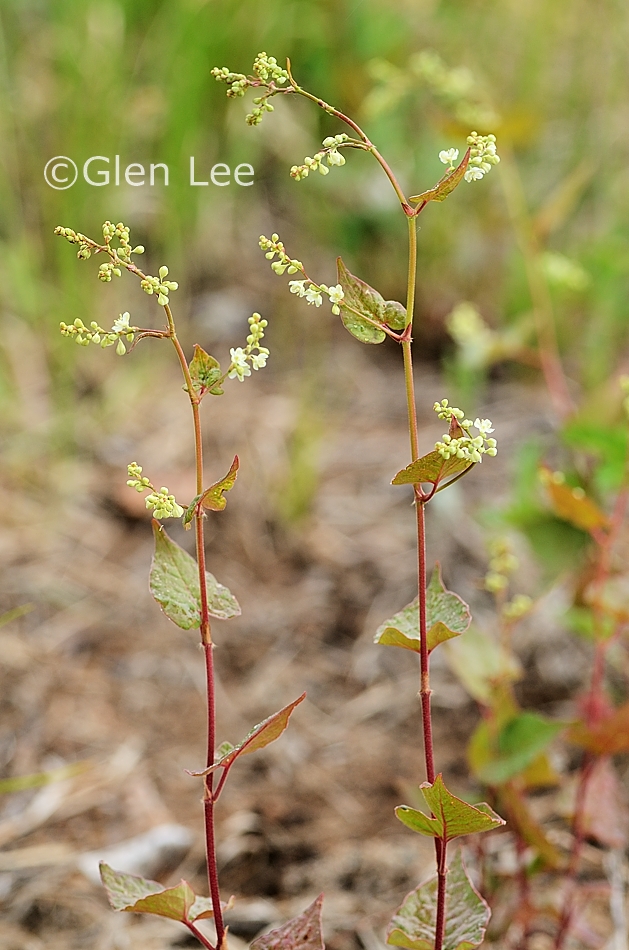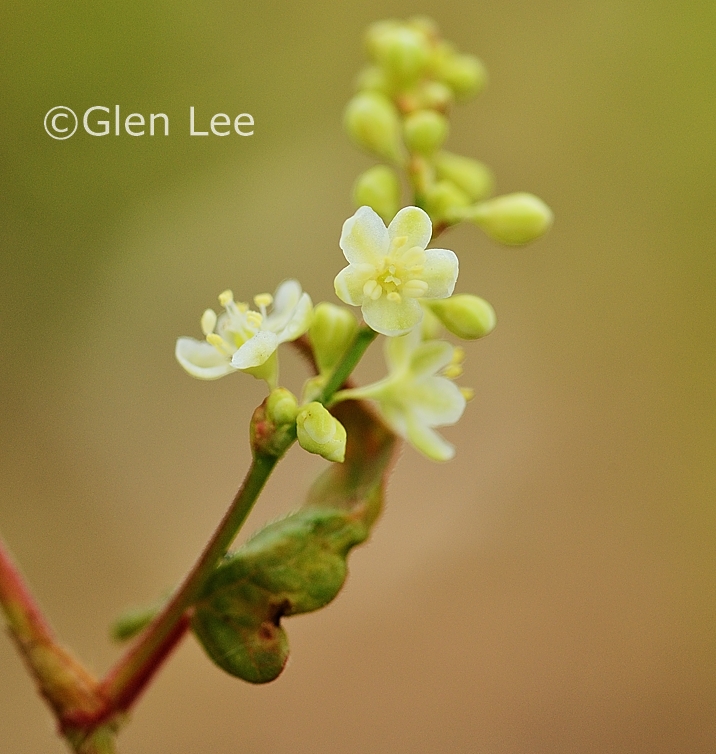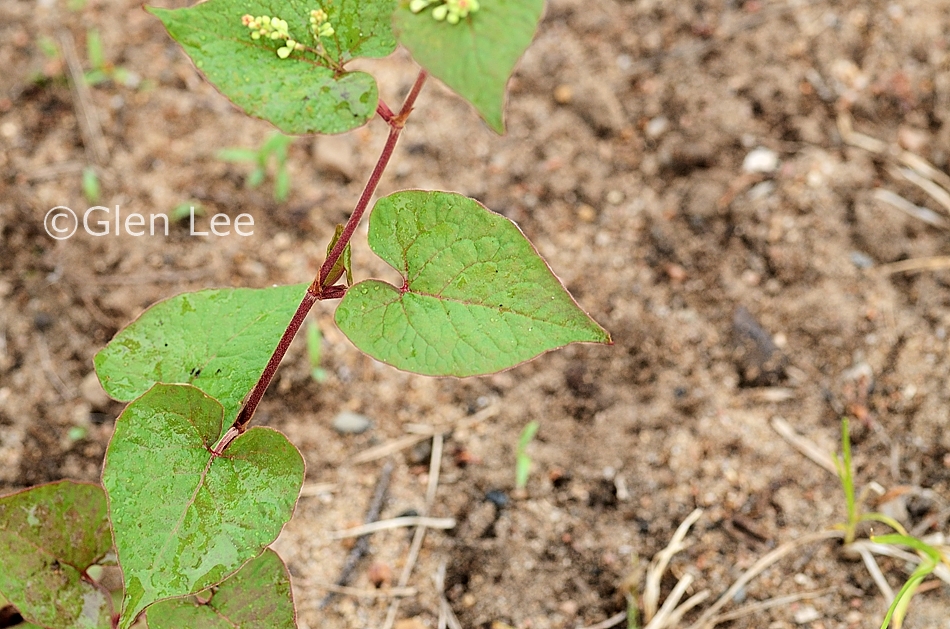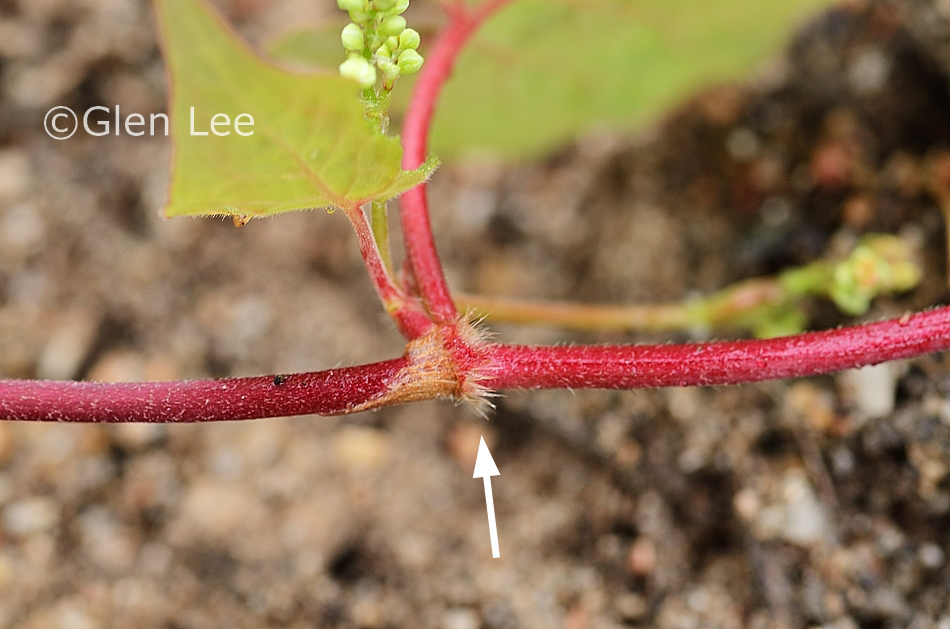 Ocreae bristly at their base
General: Perennial plant with stems twining, trailing, or erect. Stems red in colour particularly towards the bottom. Stems are sparsely hairy with short bristly hairs. Ocreae bristly at their base with reflexed hairs.
Flowers: Flowers grow in racemes with long peduncles, are white in colour, we measured a flower at 3 mm diameter.
Leaves: Leaves alternate, triangular-ovate with deeply cordate bases, leaf highlighted in photo above was measured at 55 mm long and 38 mm wide.
Height: Stems listed in Budd's Flora growing to a length of 200 cm, we measured plants with stems 142 cm long.
Habitat: Clearings in the boreal forest.
Abundance: Listed as uncommon by the Checklist of the Vascular Plants of Saskatchewan.
Origin: Native.
Synonym: listed in some of the reference books we use as Polygonum cilinode.
When and where photographed: Photos taken June 14th, sandy clearing on edge of woods, boreal forest, about 475 km northeast of our home in Regina, SK.