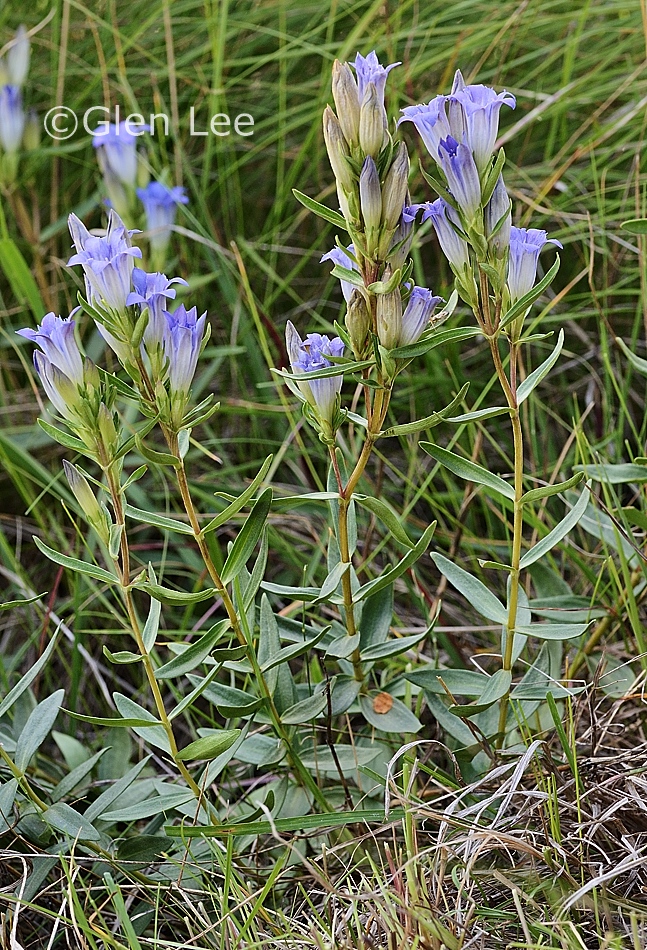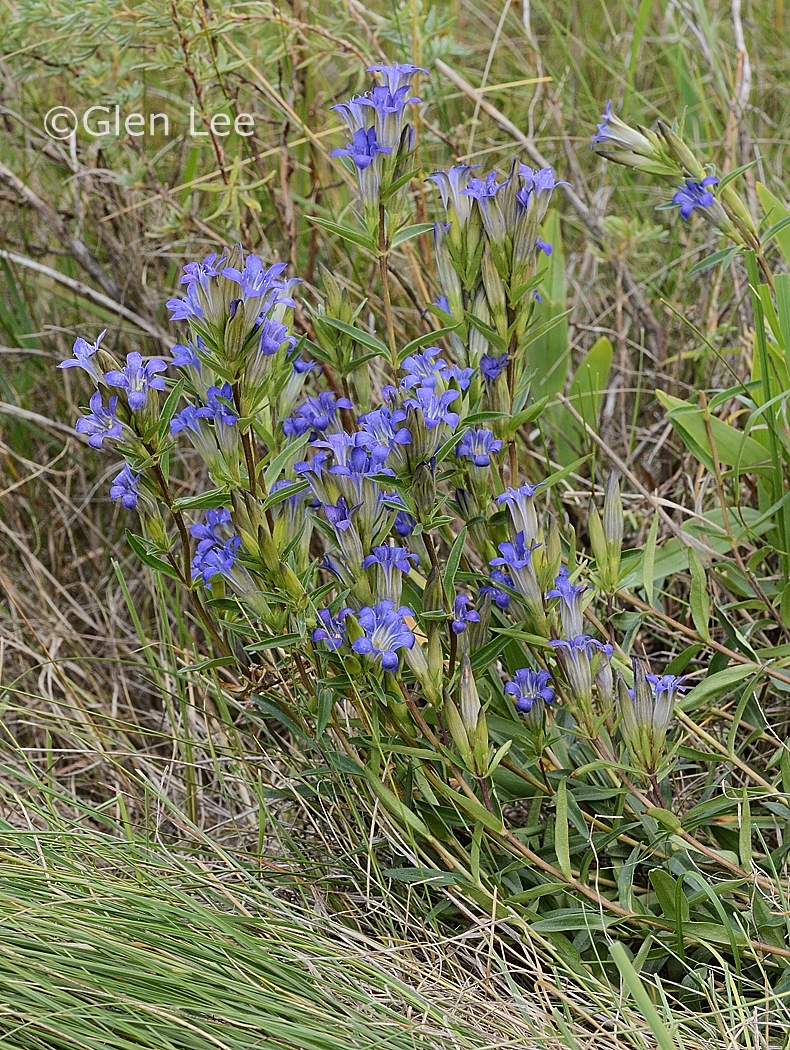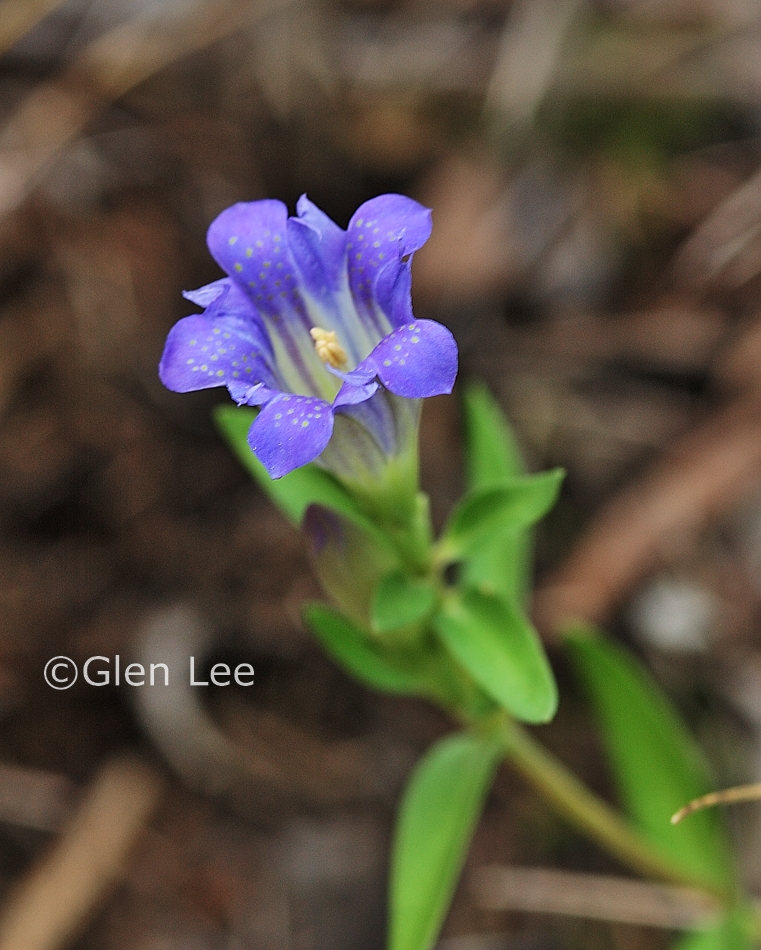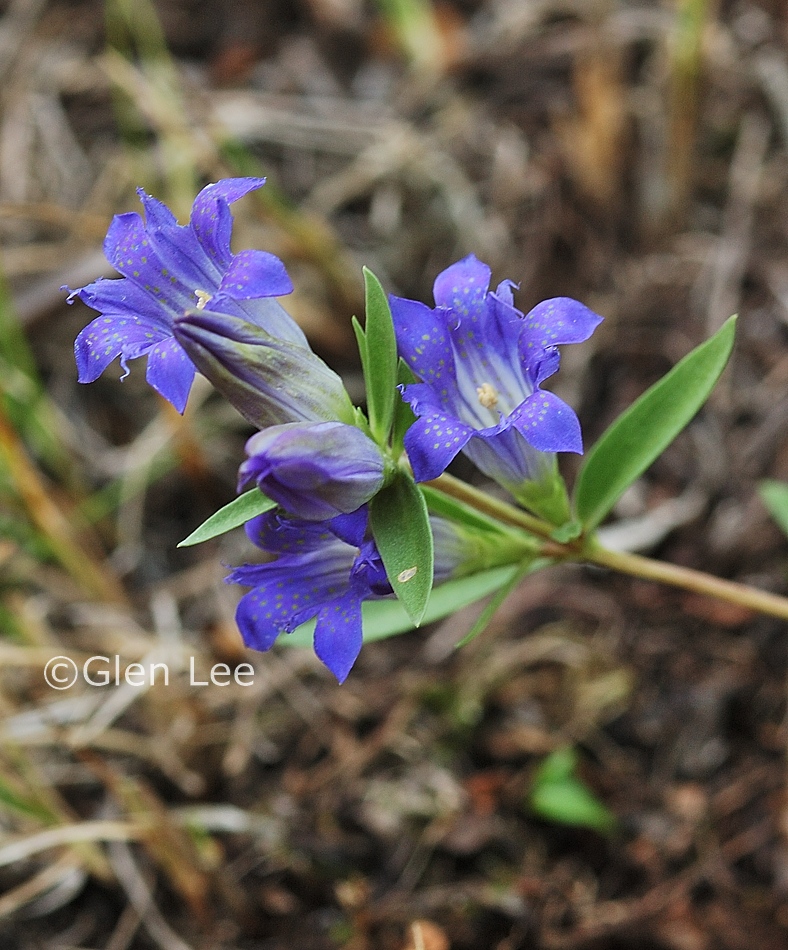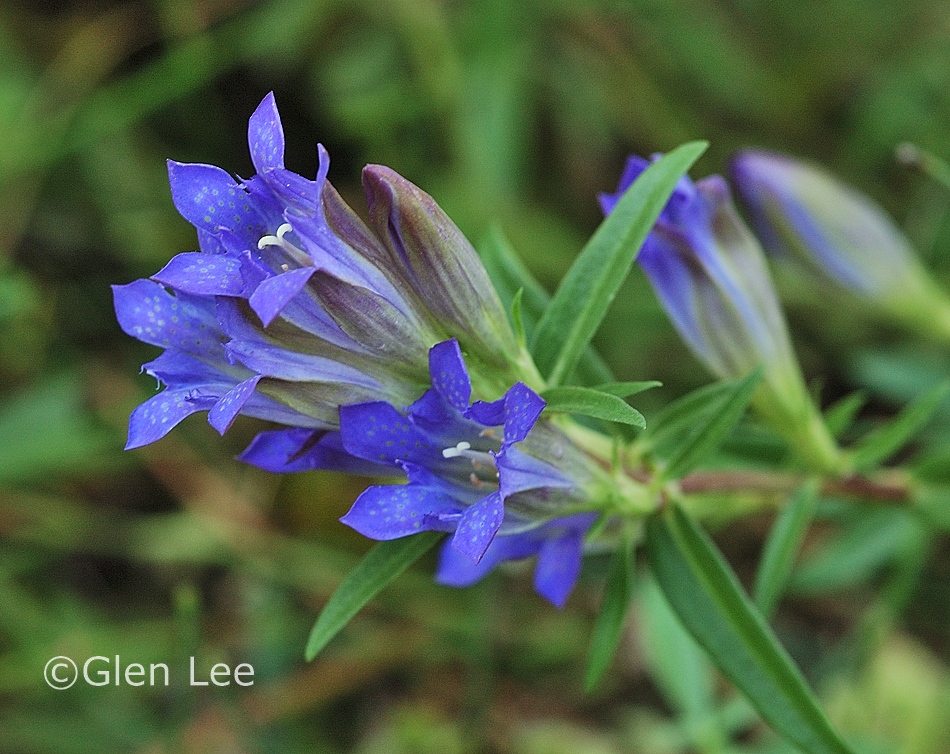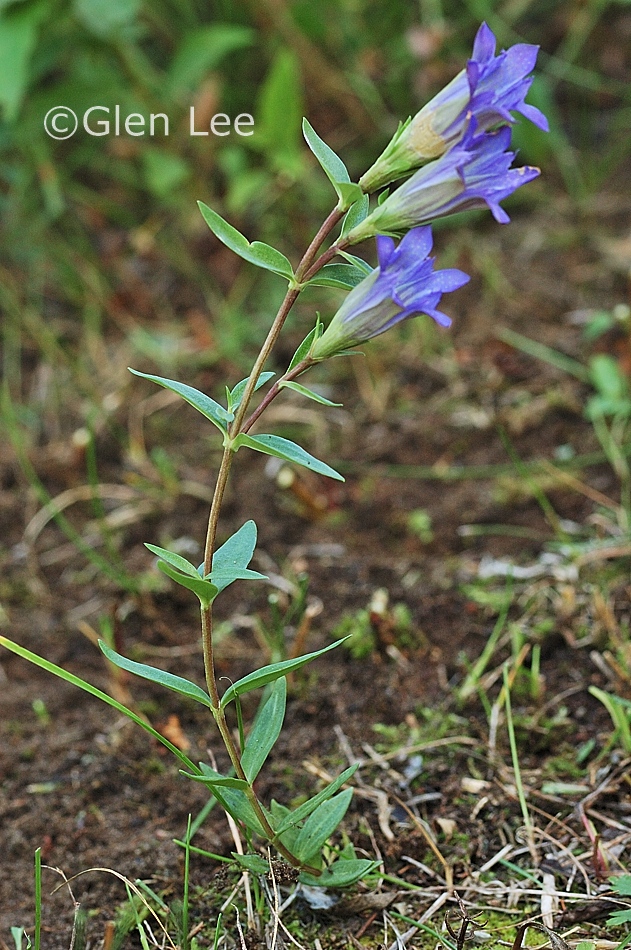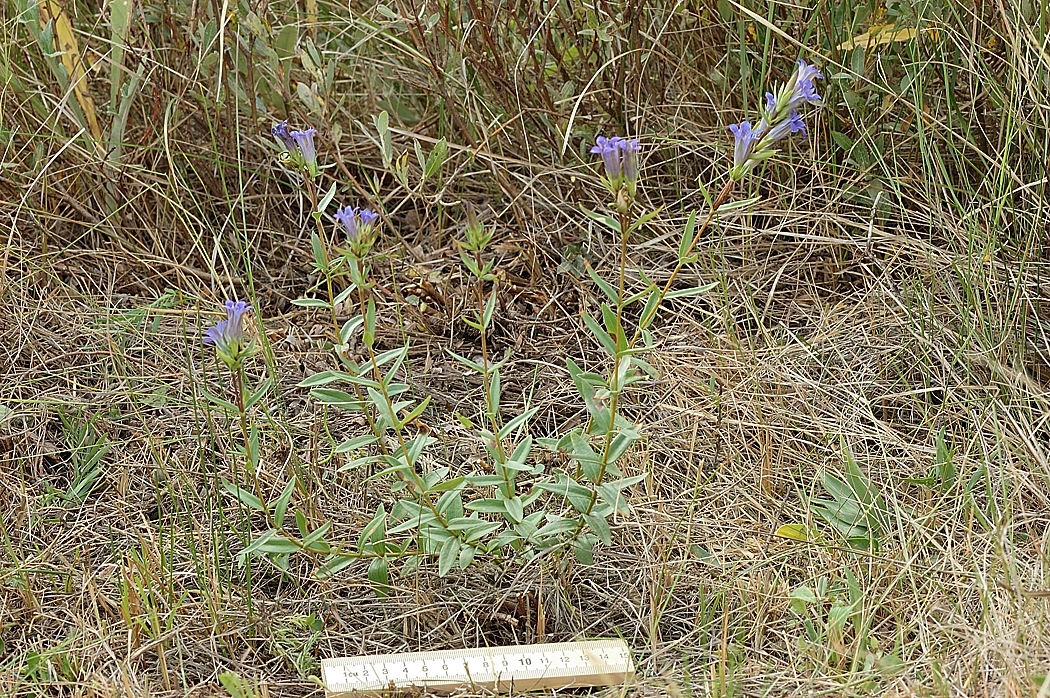 15 cm ruler for scale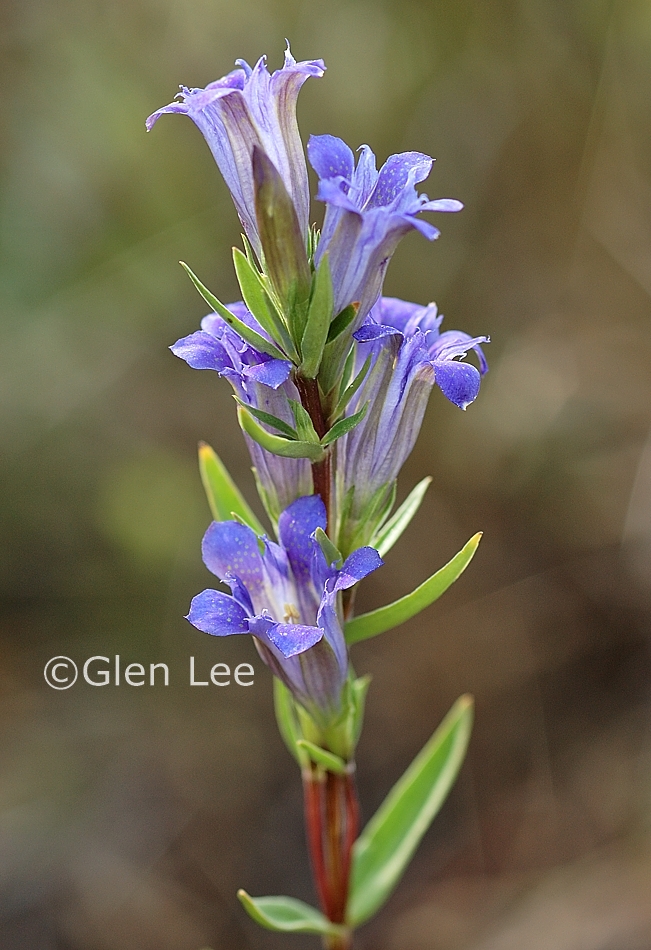 General: Smooth-stemmed plants with a prostrate to decumbent growth habit.
Flowers: Flowers are dark blue with white spots, tubular, grow in dense racemes, or on small plants there may be a single flower on the end of a stem. I measured flowers to 2.5 cm long, and 2.5 cm wide.
Leaves: Leaves are cauline, entire, oblong, opposite, I measured a leaf at 25 mm long and 6 mm wide.
Height: Height is listed in Budd's Flora to 30 cm, I measured plants to 30 cm tall.
Habitat: Sandy soils, moist meadows, and in the edges of aspen groves in southern Saskatchewan.
Abundance: Fairly common.
Origin: Native.
When and where photographed: The above photos were taken August 5th, moist prairie on slopes of the Souris River valley, about 225 km southeast of Regina, SK, and August 9th and 13th in a sandy moist meadow, and in the edges of aspen woods, about 25 km east of our home in Regina, SK.