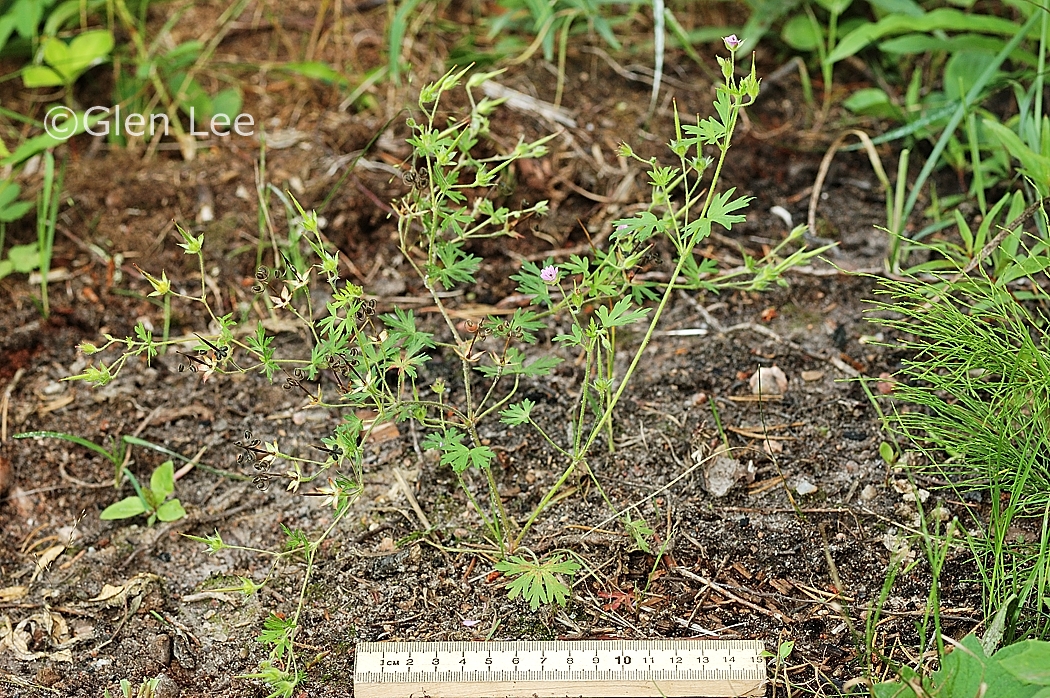 15 cm ruler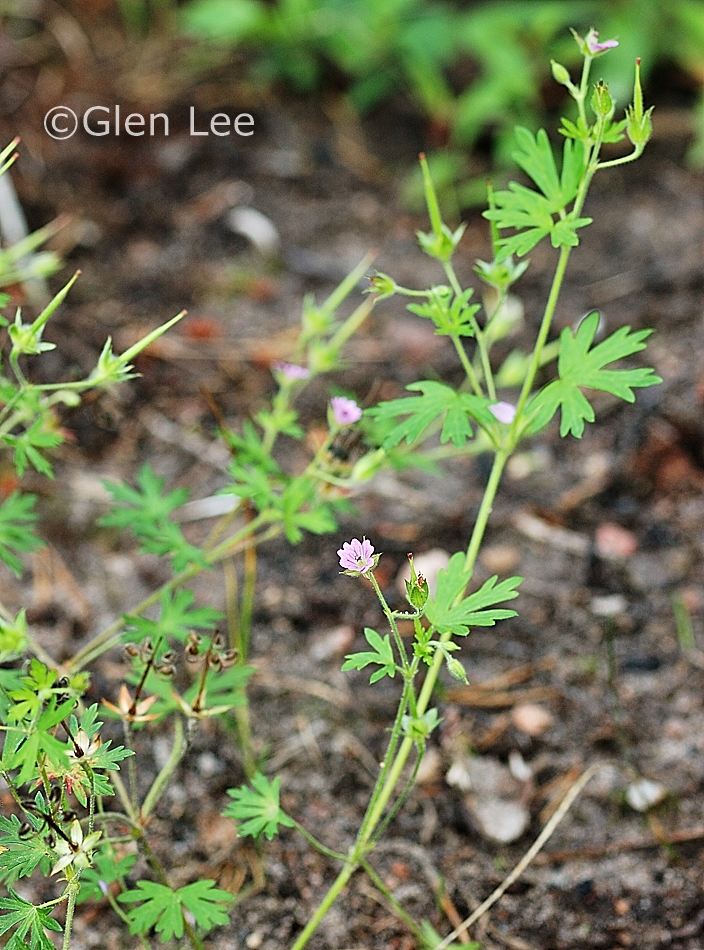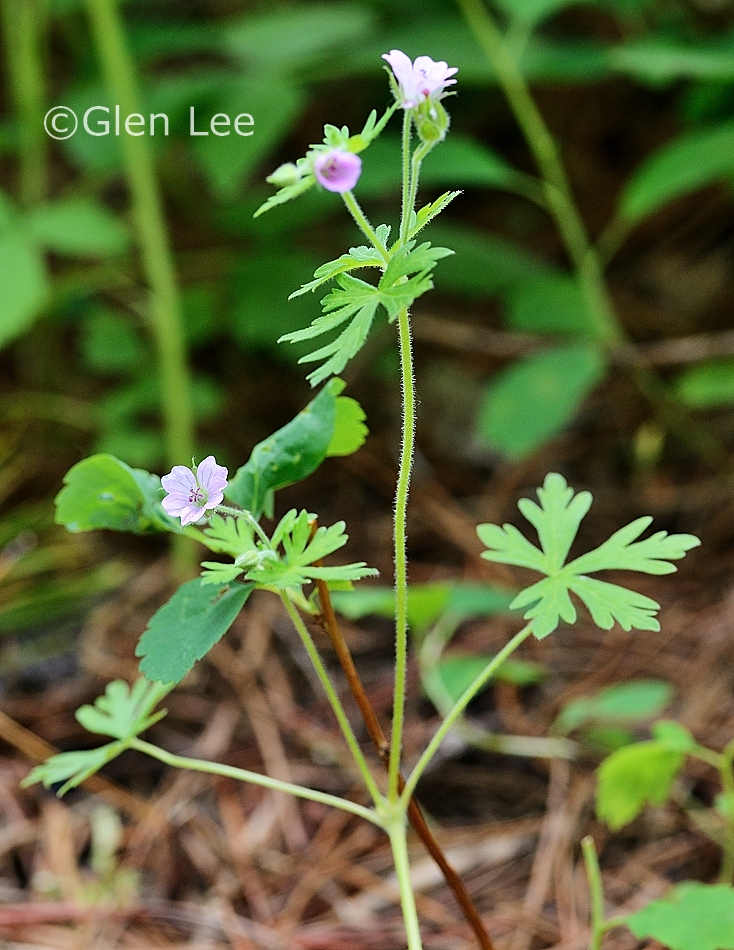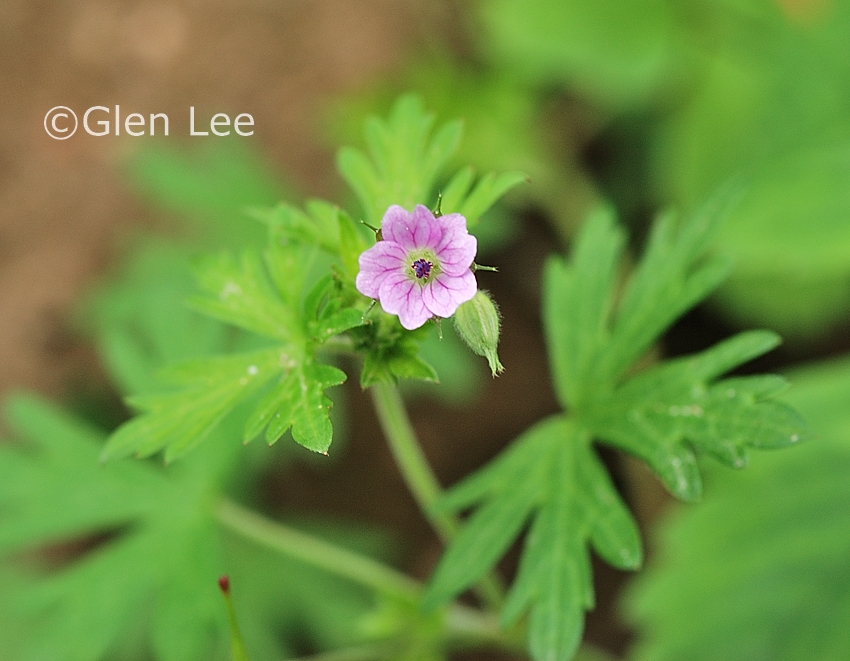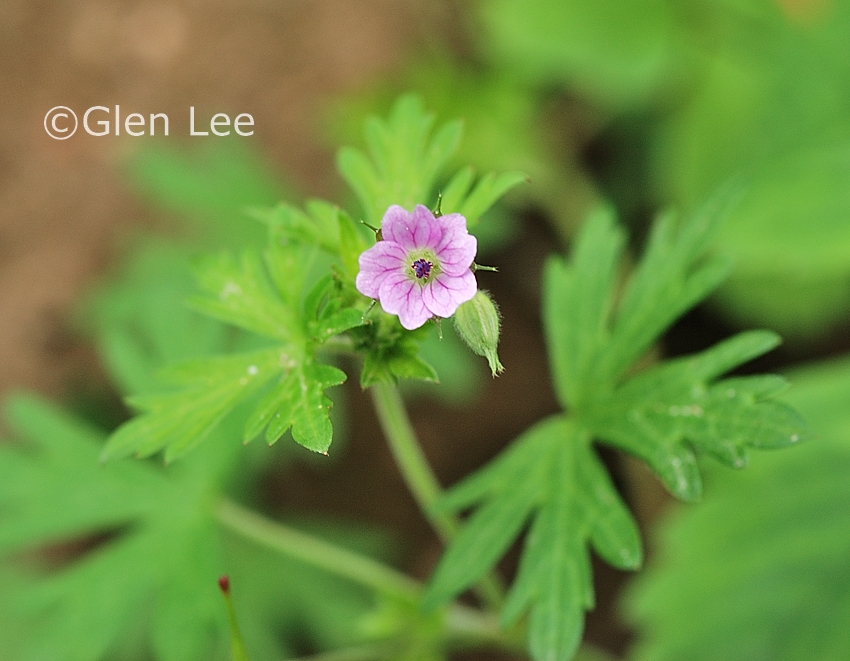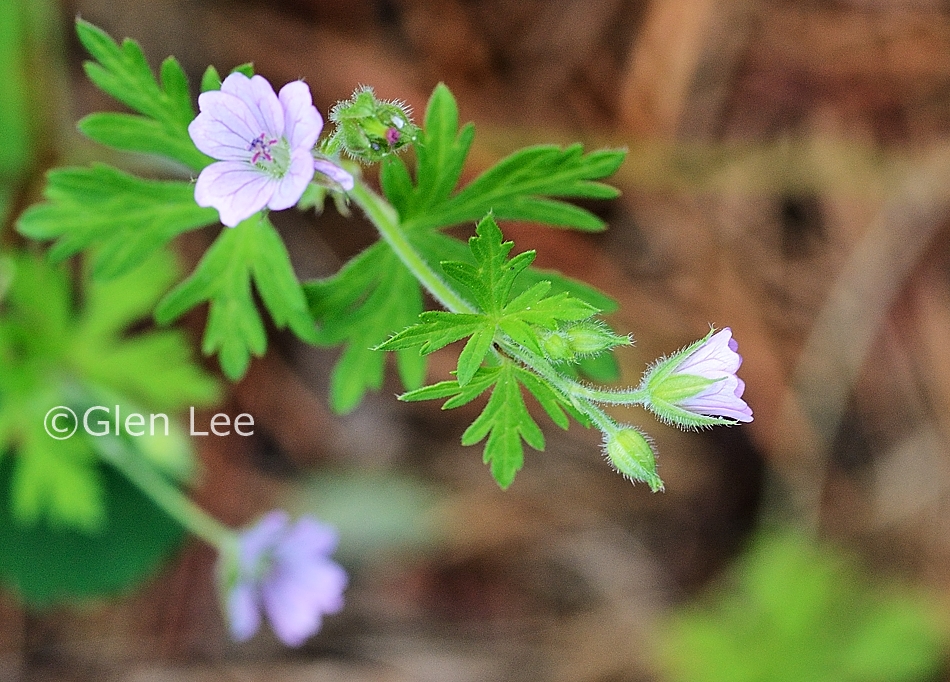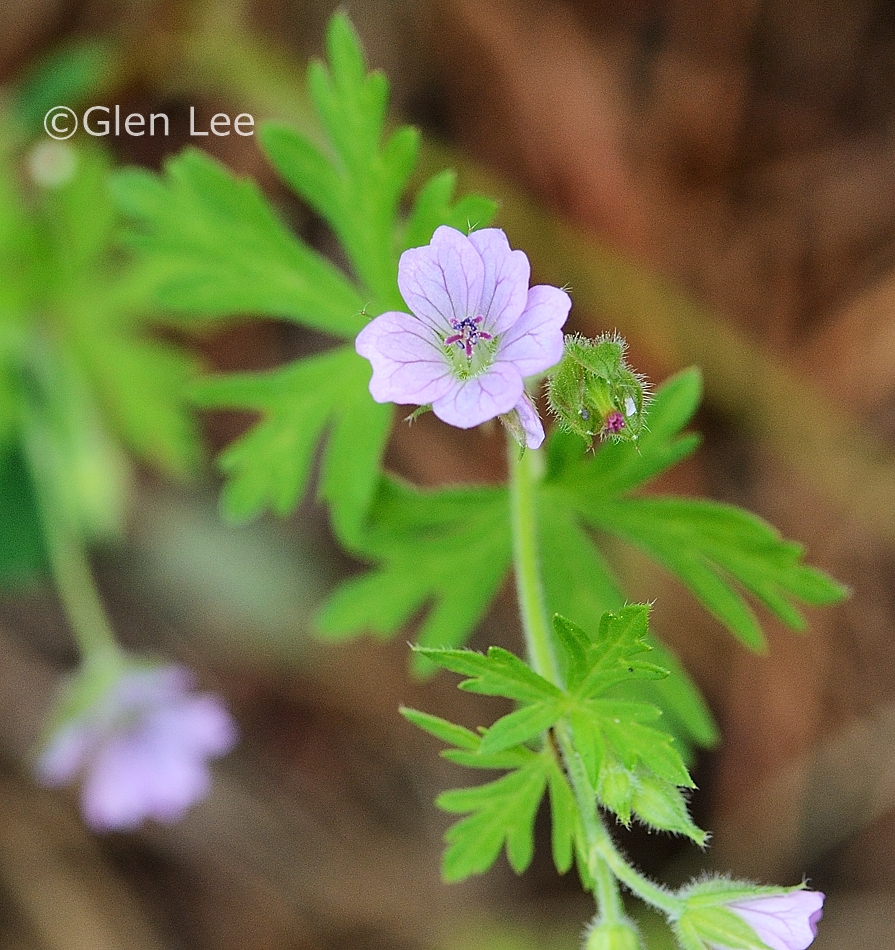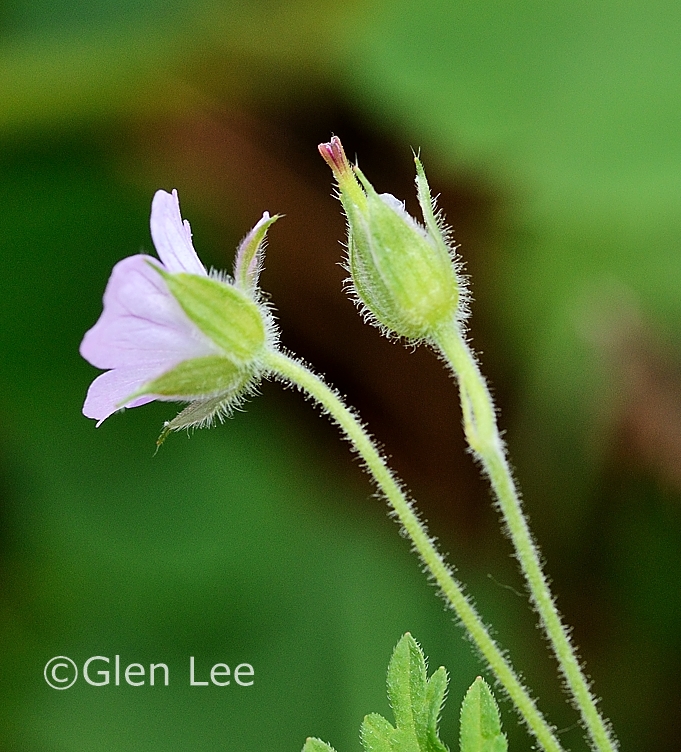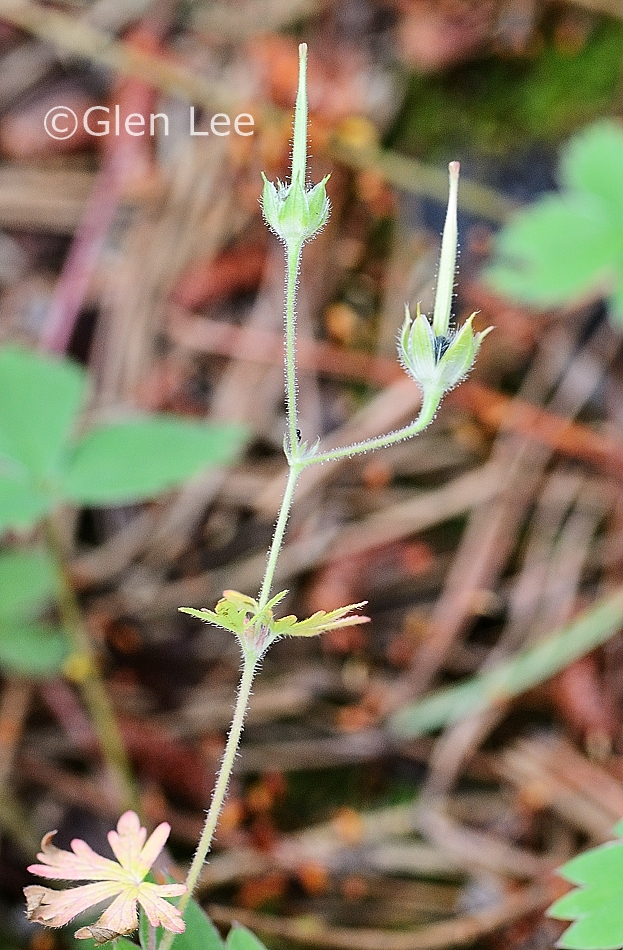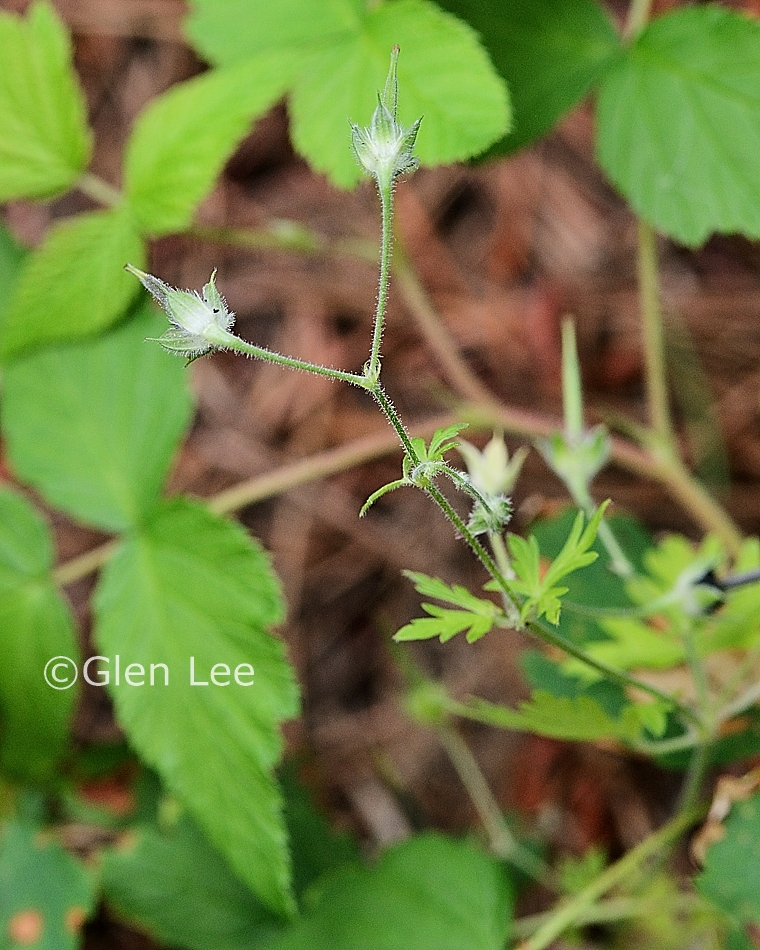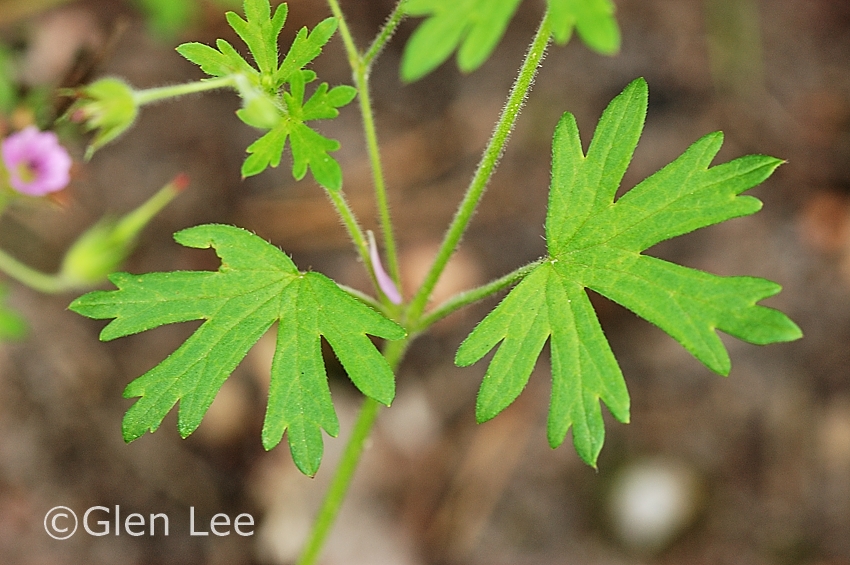 Stem leaves in above photo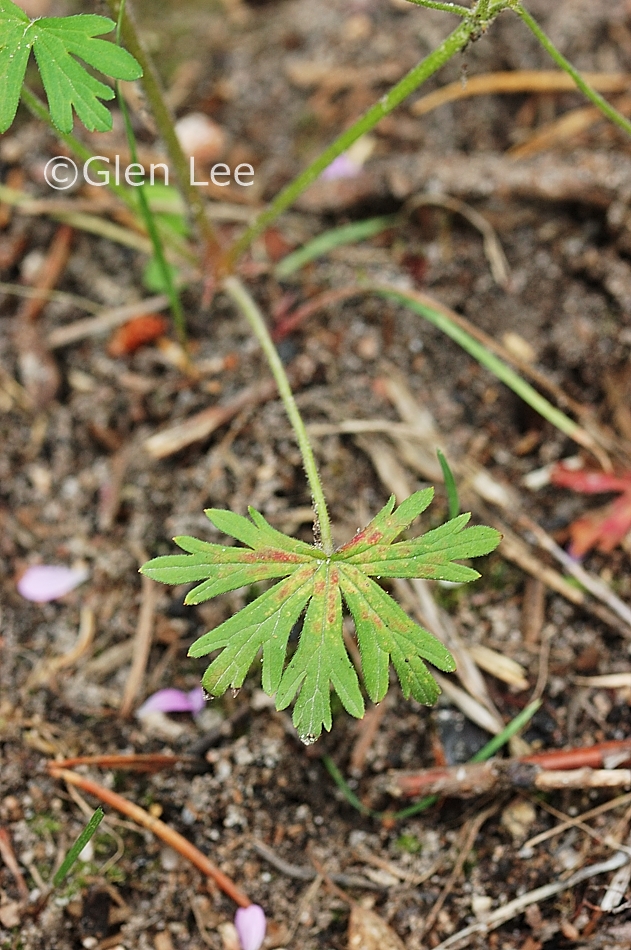 Basal leaf in above photo
General: Weak-stemmed plants, much-branched and a decumbent to erect growth habit. Stems pubescent.
Flowers: Flowers pink to light violet, measured at 8 mm diameter, growing in pairs from leaf axils.
Leaves: Leaves alternate below, opposite in the inforescence. Cordate to orbicular, deeply dissected into narrow lobes, leaf measured to 3 cm wide and 2 cm long. Leaf tops and margins sparsely hairy, bottoms with hairs on central nerve.
Fruit: Linear, cylindrical, hairy. We measured a mature fruit at 17 mm long with a beak 4 mm long. The pedicels of the mature fruit are much longer than the calyx, we measured a pedicel at 17 mm long and its calyx was 5 mm long.
Height: Height listed in Budd's Flora to 50 cm, we measured plants to 35 cm.
Habitat: Disturbed soil, pathways, and open woods in the parklands and boreal forest.
Abundance: Common.
Origin: Native.
When and where photographed: Photos taken August 1st, Meadow Lake Provincial forest, boreal forest, about 500 km north west of our home in Regina, SK.