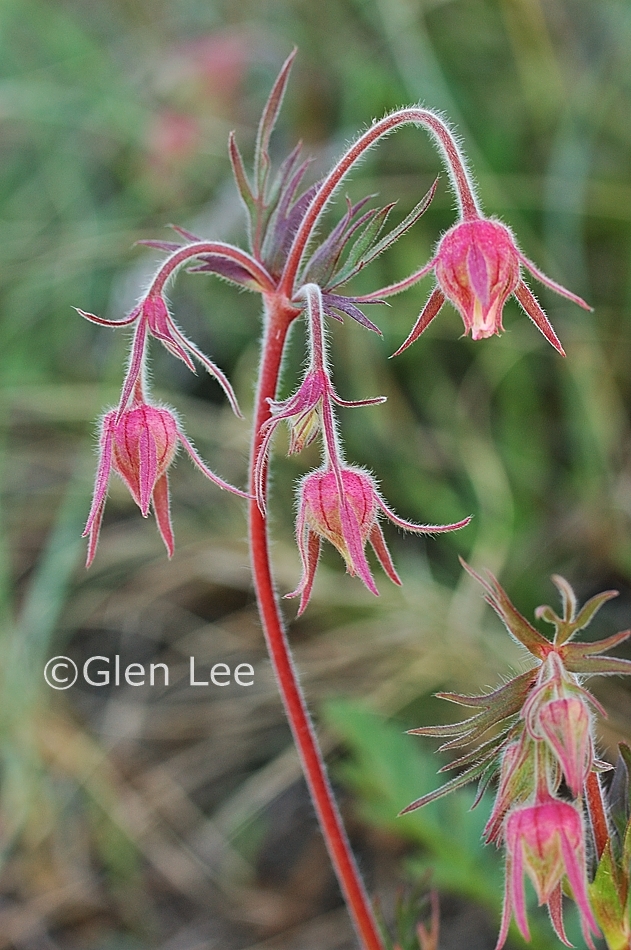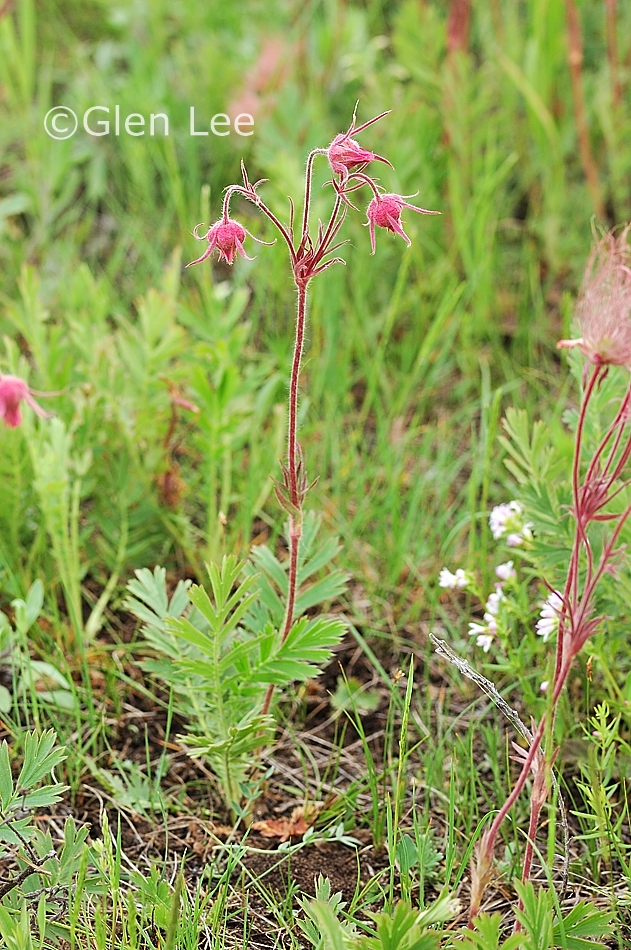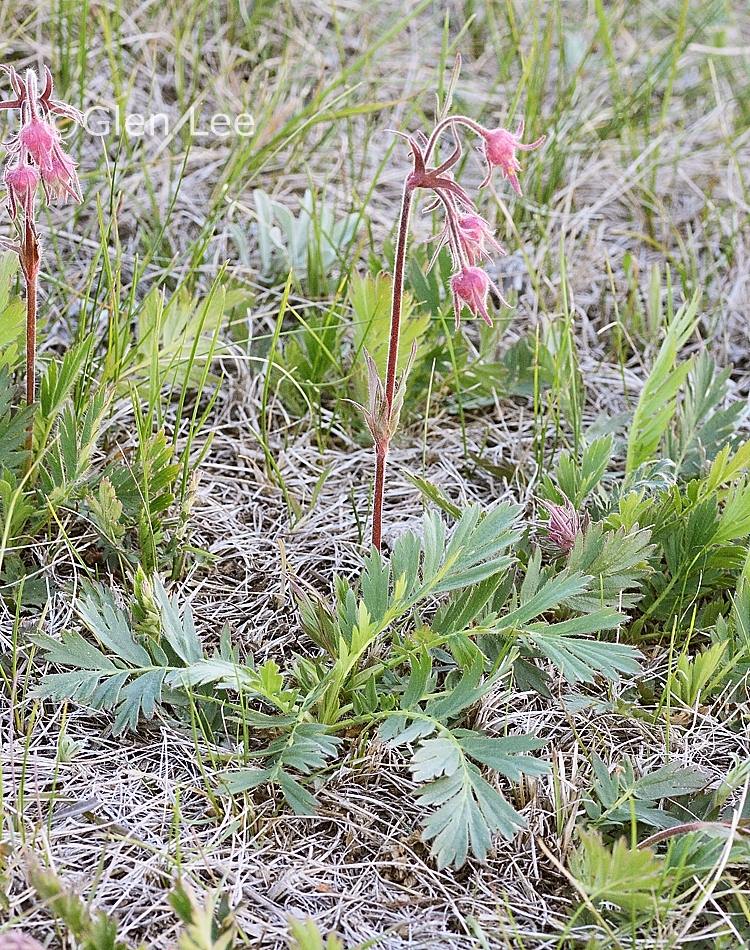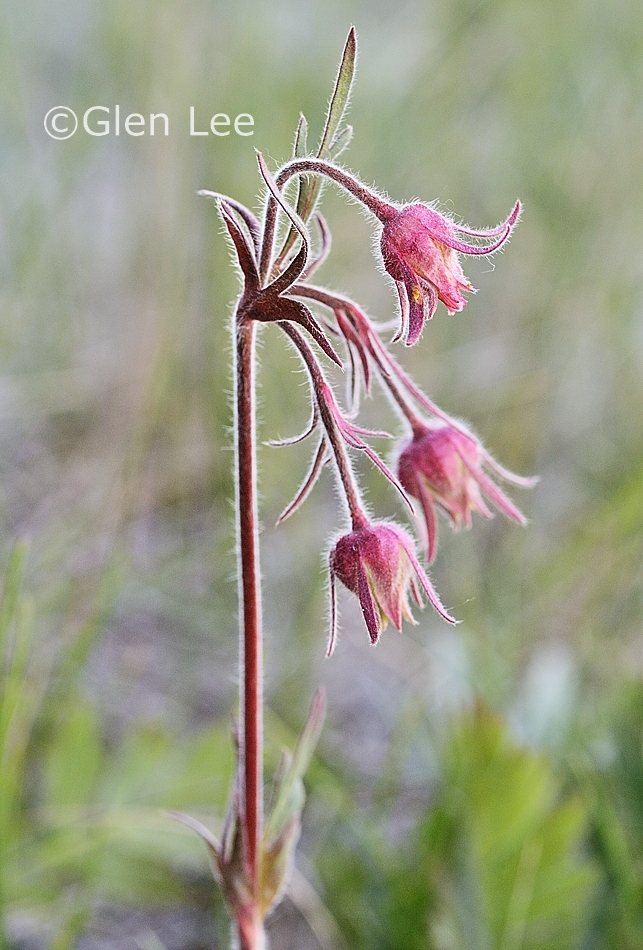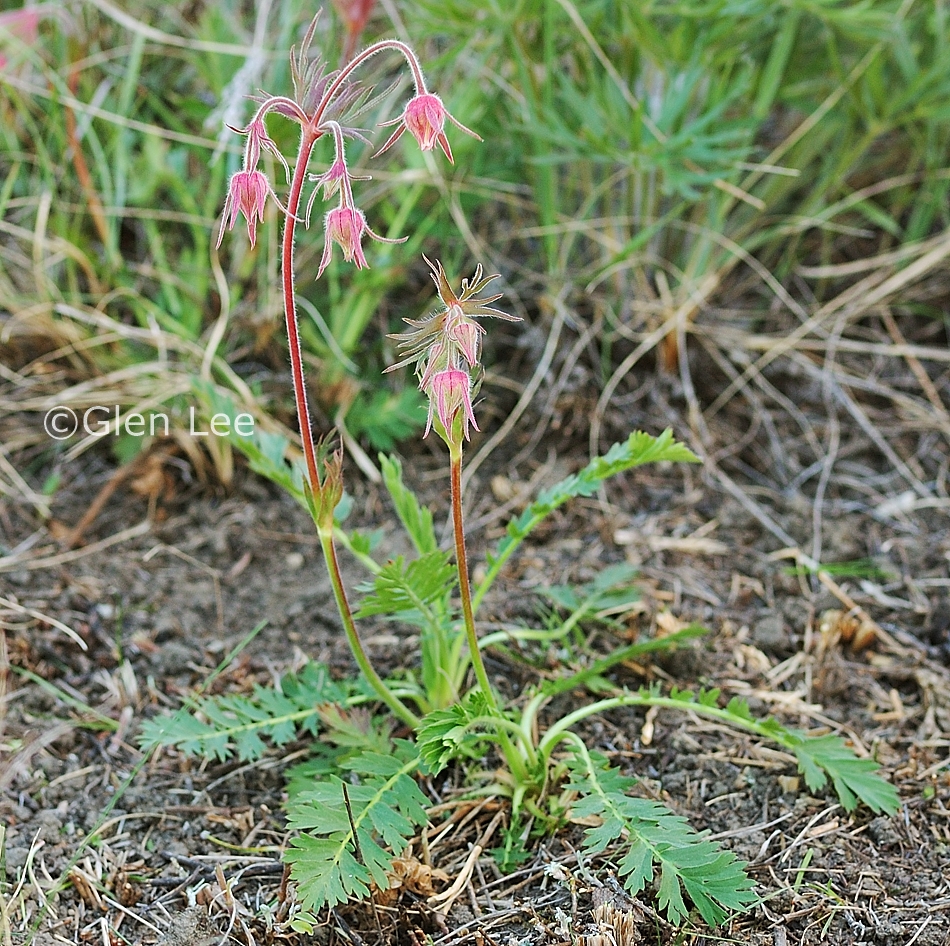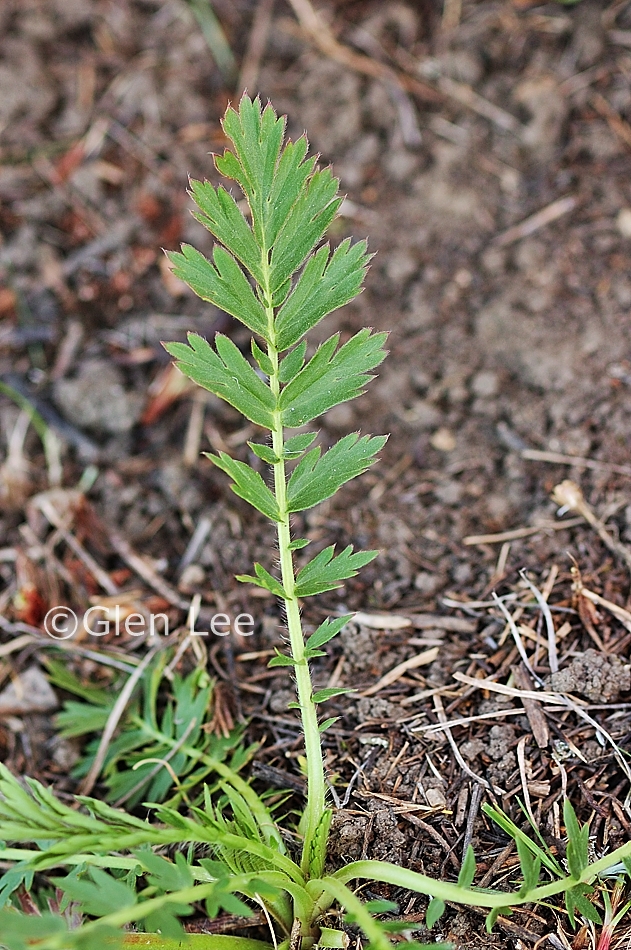 Basal leaf in above photo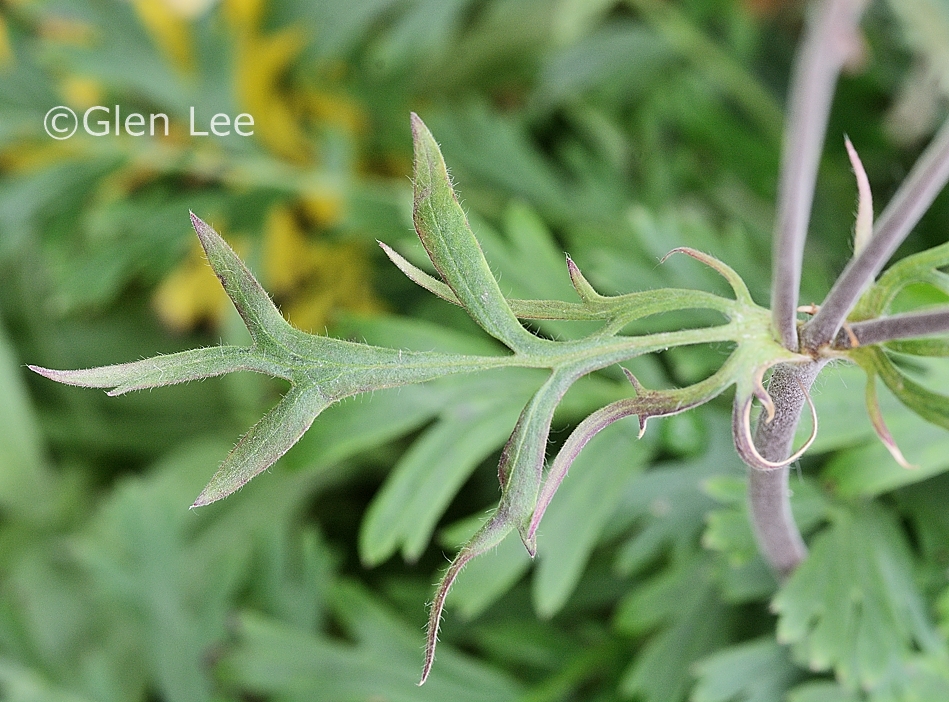 Stem leaf in above photo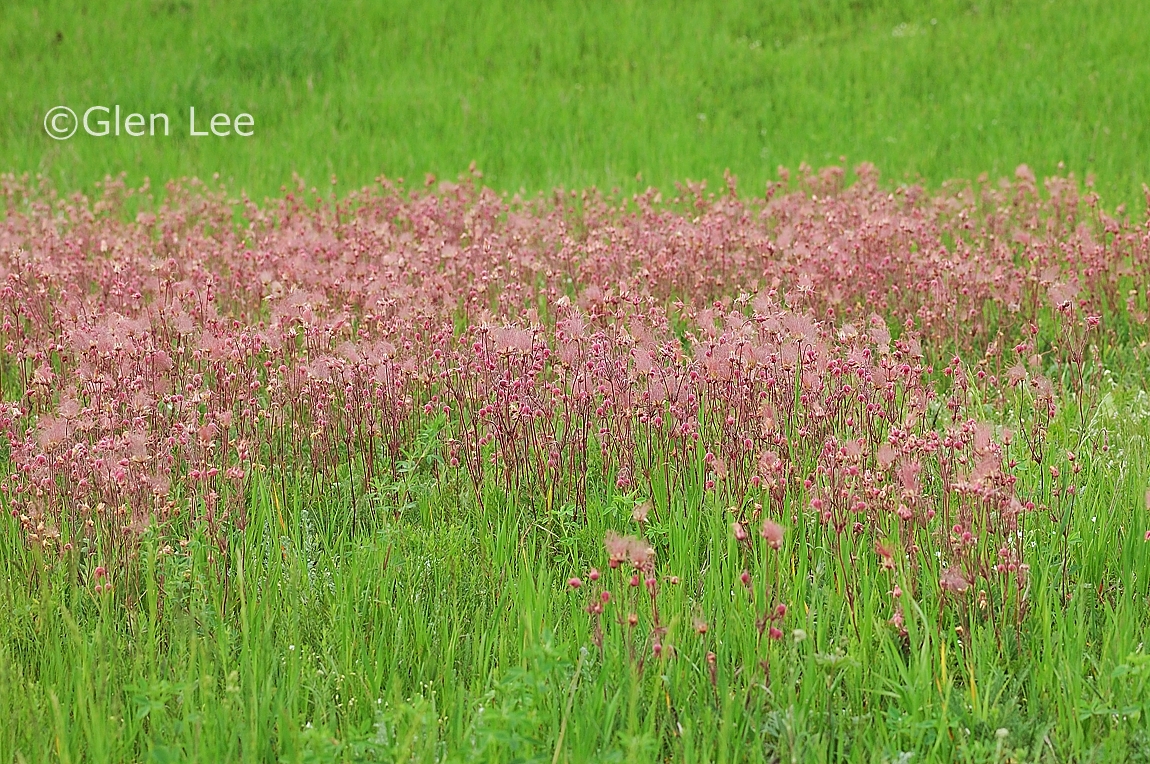 Seed stage, plant earns its common name "Prairie Smoke"
General: Rhizomatous plants often forming large clumps. Plants pubescent. These can be attractive plants in a rock garden.
Flowers: Flowers nodding on long stalks, in groups of three. The sepals are showy, reddish-purple, the petals are cream-coloured and inconspicuous. We measured flowers to 3.5 cm in diameter.
Leaves: Leaves mostly basal, they are pinnate with wedge-shaped leaflets, we measured a basal leaf at 13 cm long by 4.5 cm wide. There are a pair of stem leaves opposite, reduced in size, and divided into narrow segments. We measured a stem leaf an 65 mm long by 50 mm wide.
Height: Height listed in Budd's Flora to 40 cm, I measured flowering stems to 23 cm tall.
Habitat: Open prairie.
Abundance: Common.
Origin: Native.
When and where photographed: Photos taken May 13th on the prairie slopes of the Qu'Appelle River valley, about 35 km north of our home in Regina, SK, June 2nd in the western Qu' Appelle River Valley 125 km west of Regina, SK, and June 5th on grassland near Preeceville about 300 km north east of our home in Regina, SK.