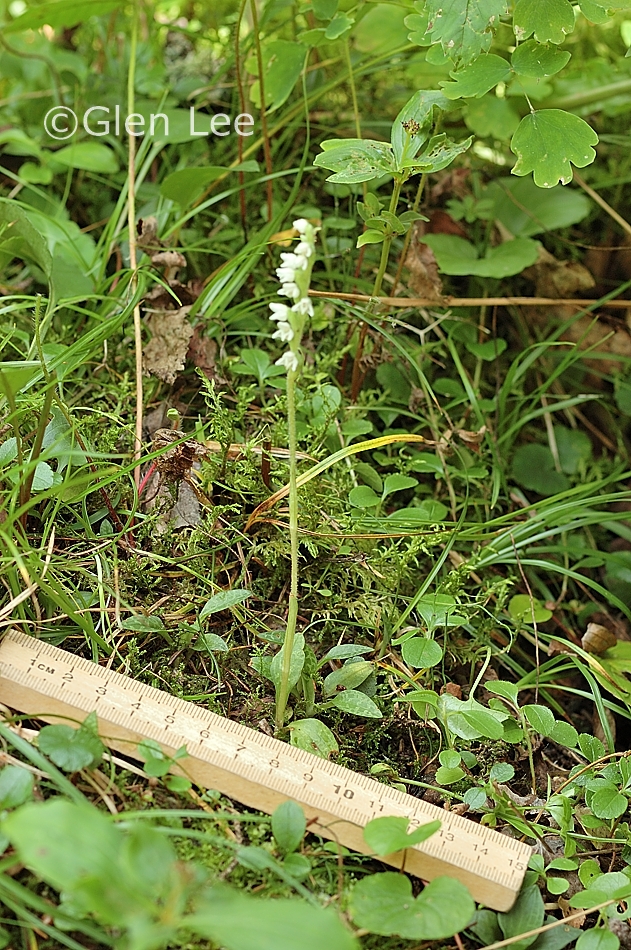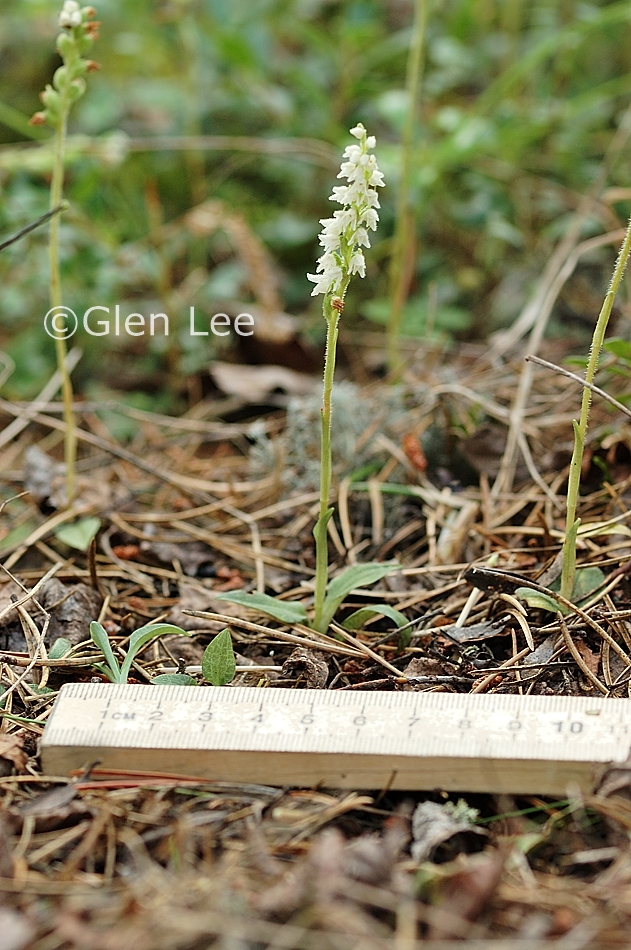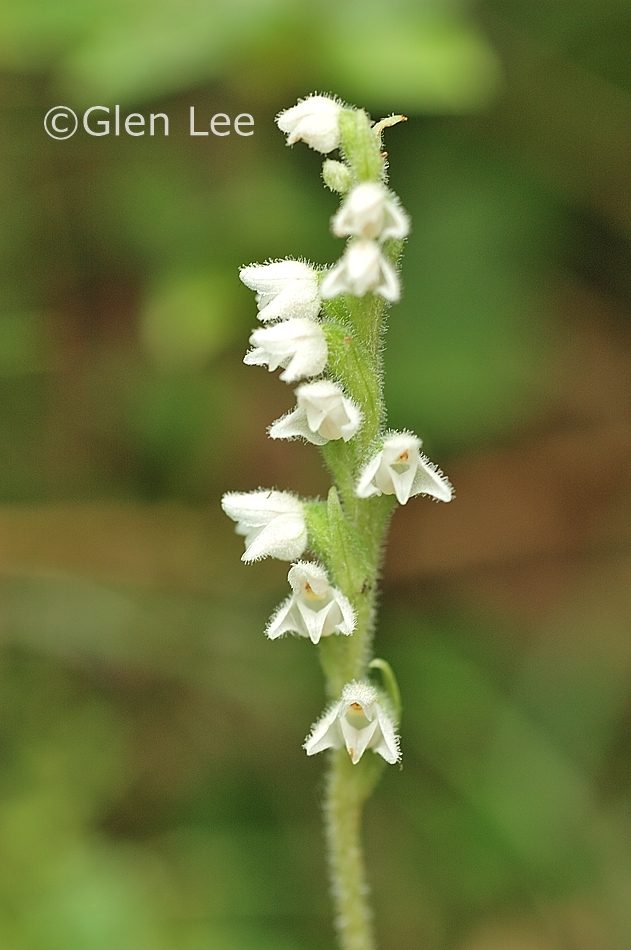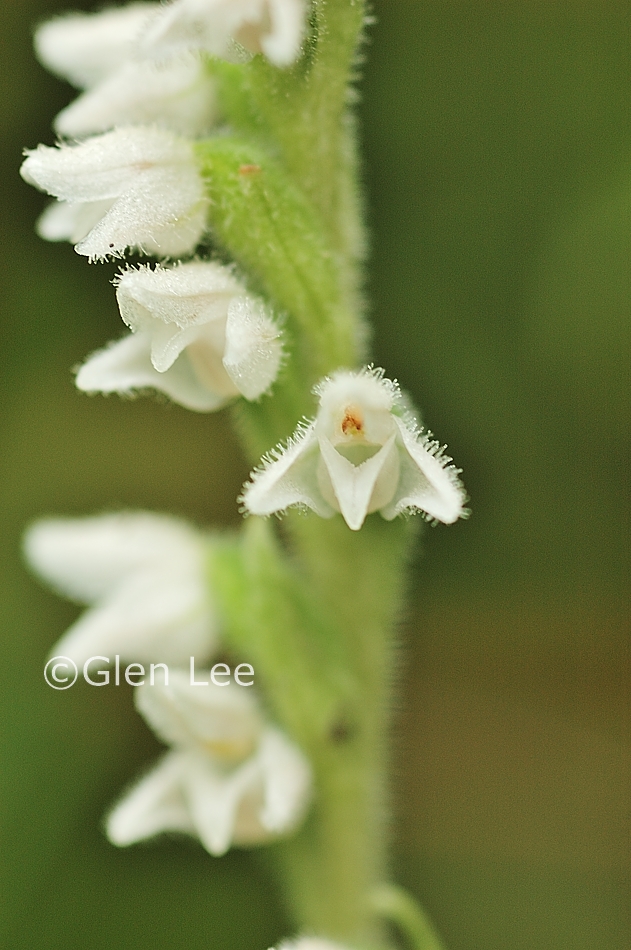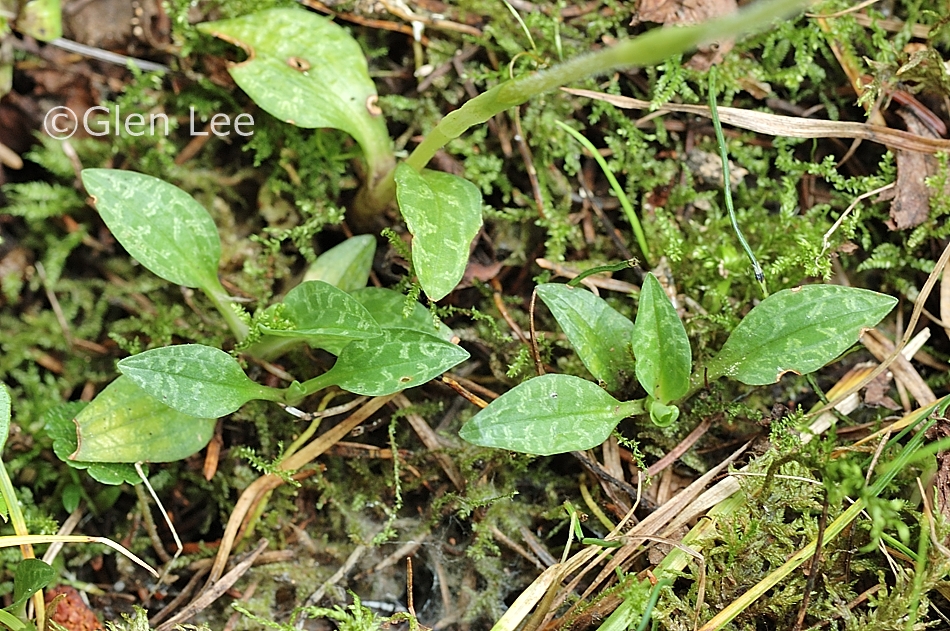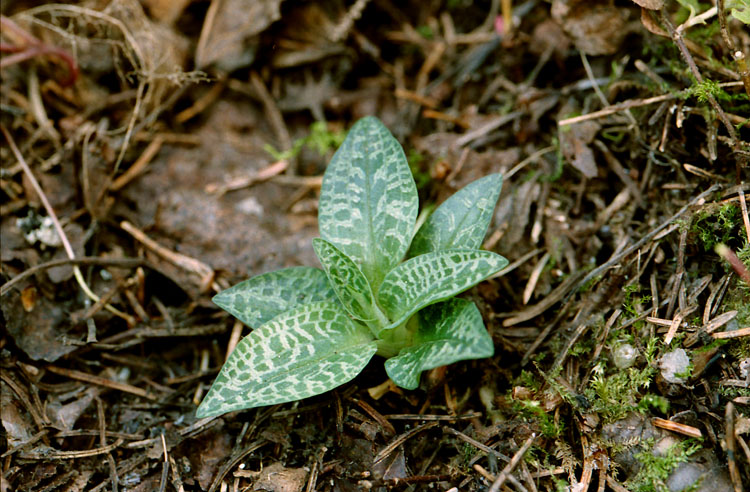 General: Woodland orchid with slender stems and a basal rosette of leaves. Rhizomatous, often found in patches of many plants.
Flowers: Flowers grow in spikes, are white, the lip is tapered to a point, the lateral petals and dorsal sepal form a hood over the iip. The lateral sepals are spreading. We measured a spike at 5 cm long. and a flower at only 5 mm long. The flowers are glandular hairy.
Leaves: Leaves mostly basal, are strikingly mottled white on green, elliptical to ovate, small, measured at 20 mm long and 9 mm wide.
Height: Height listed in Budd's Flora to 30 cm, we measured plants to 16 cm.
Habitat: Cool coniferous forest.
Abundance: I've found the plant to be occasional / uncommon, ranked as common (S5) by SKCDC.
Origin: Native.
When and where photographed: Photos taken July 16th, and August 3rd, boreal forest, Duck Mountain Provincial Park, 300 km north east of our home in Regina, SK.