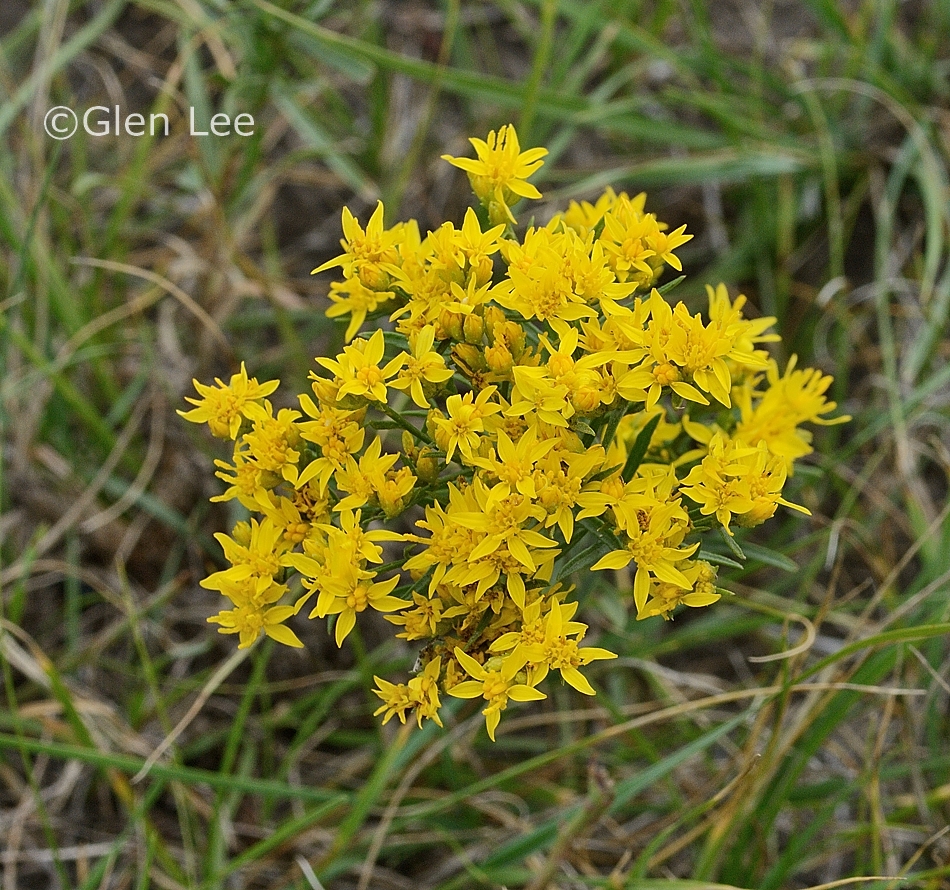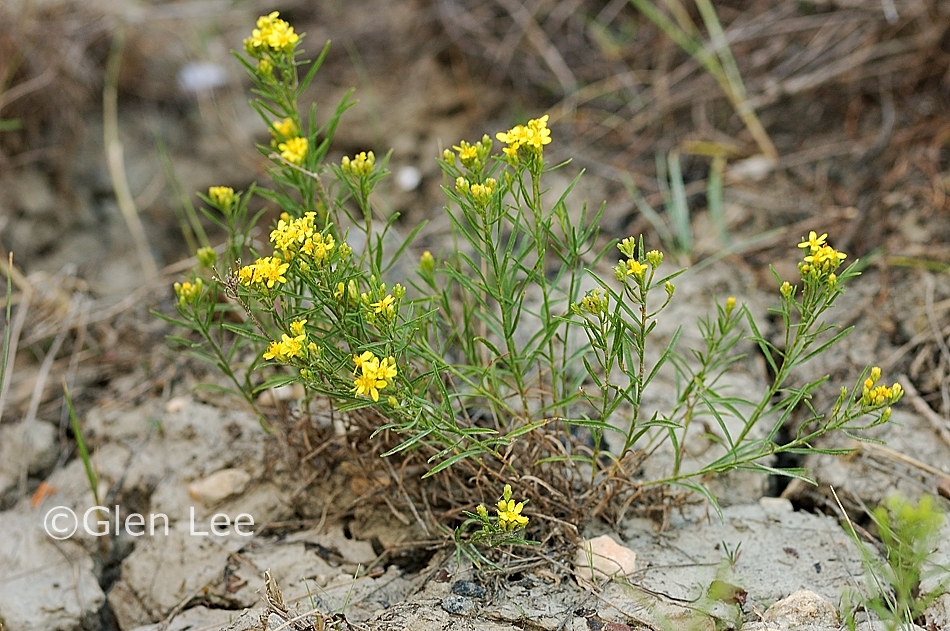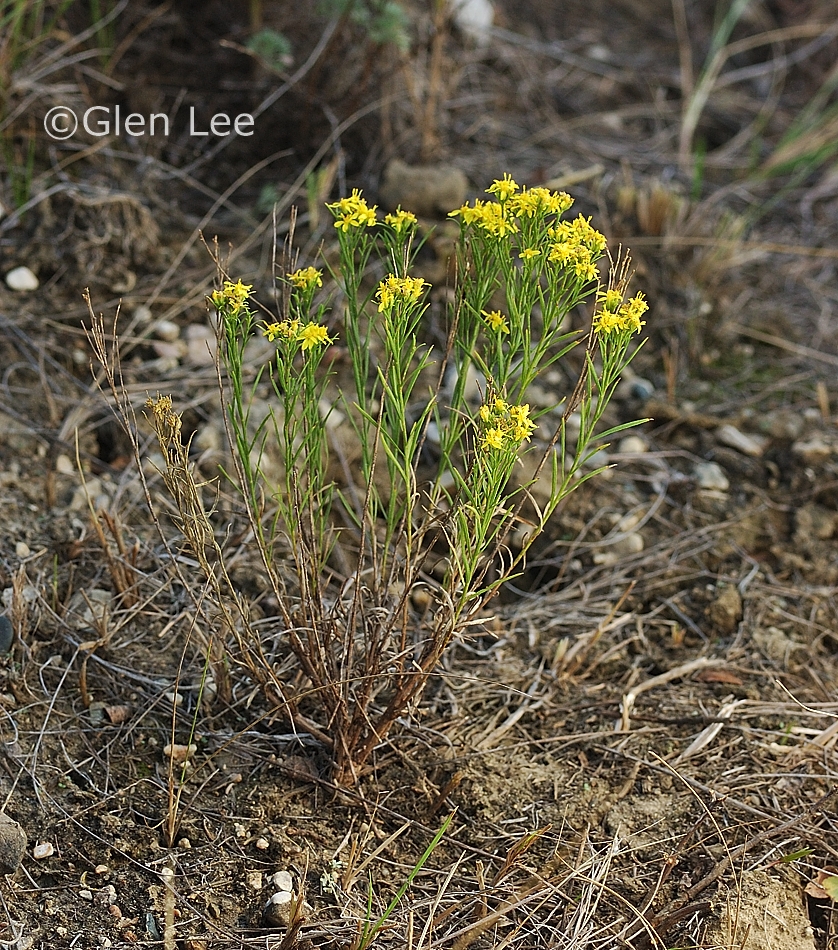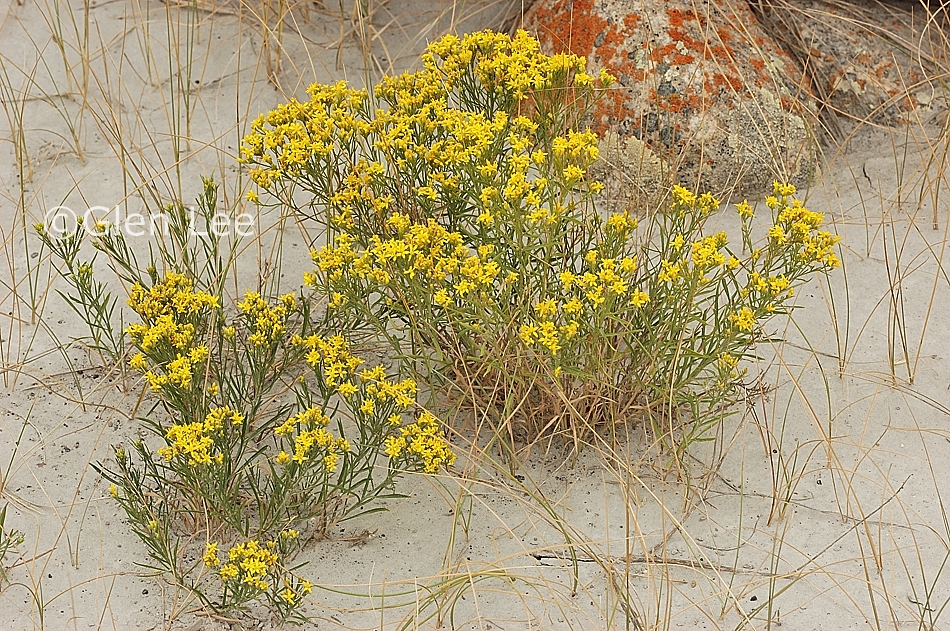 15 cm ruler for scale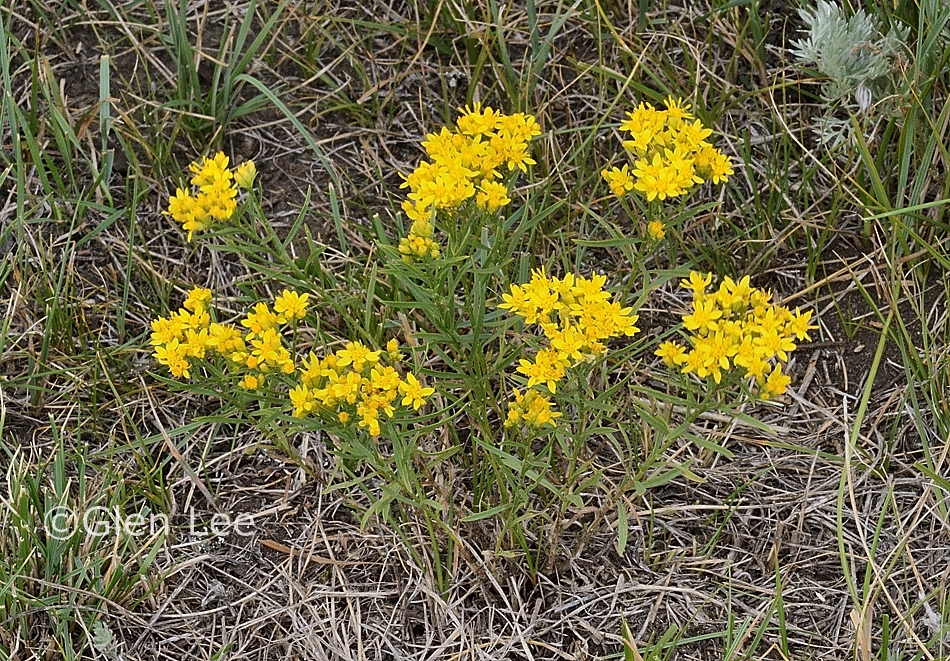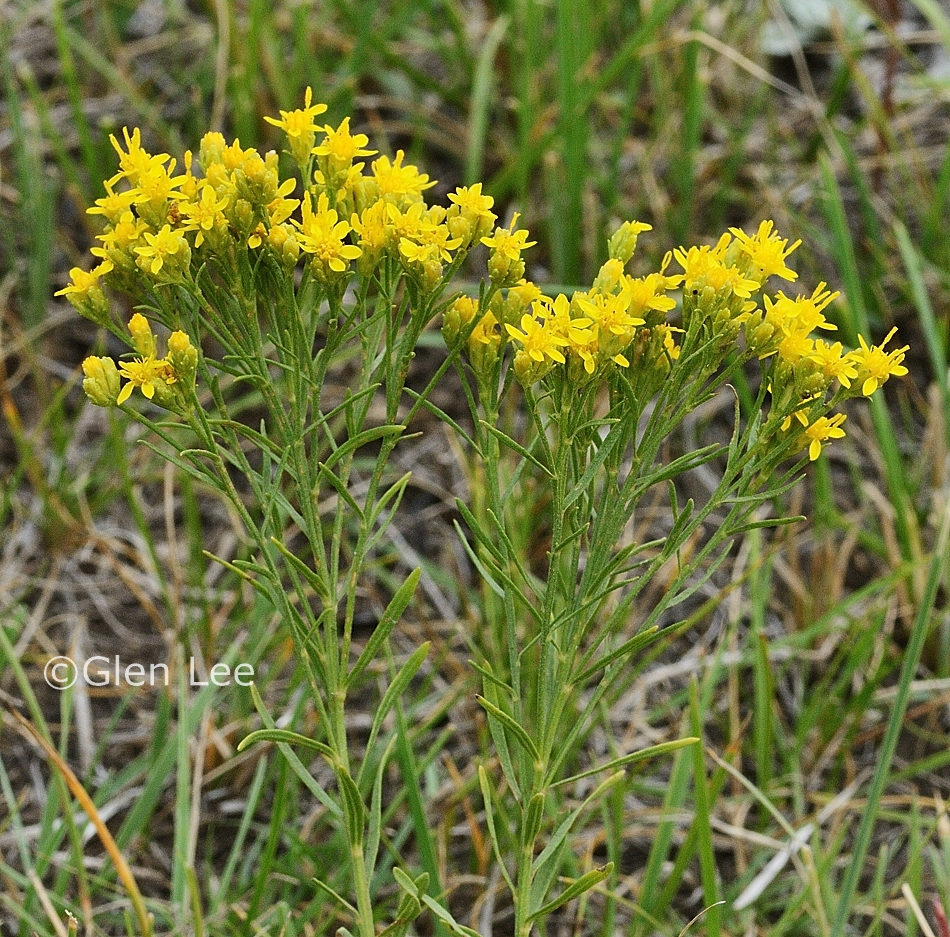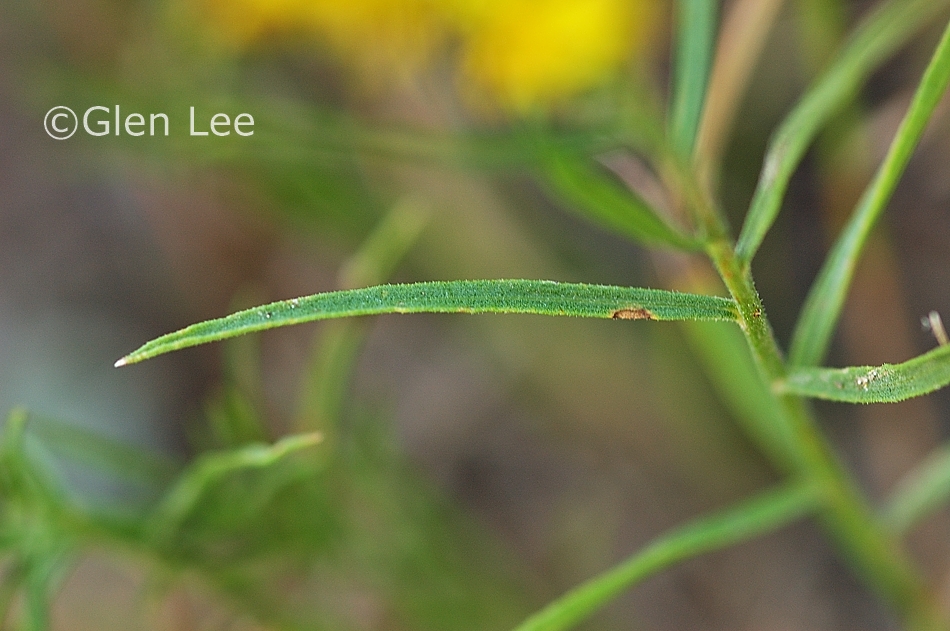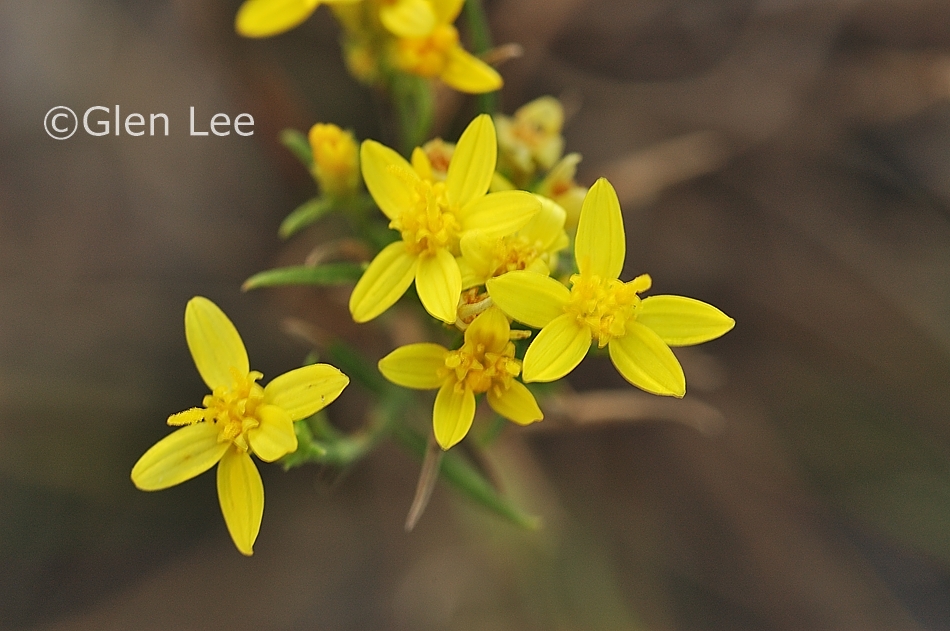 General: Low plants with a woody base, with many stems from the crown, and a decumbent to erect growth habit. Stems are angular (not round) and have greens lines. The stems are puberulent.
Flowers: Flower heads numerous in corymbs, bright yellow, we measured a flower head at 7 mm diameter, an inflorescence at 3 cm diameter. Mid July through September.
Leaves: Leaves are alternate, linear, stalkless, we measured a leaf at 30 mm long and 1 mm wide. Leaves puberulent.
Height: Height listed in Budd's Flora to 30 cm, I measured plants to 20 cm tall.
Habitat: Dry grassland and prairie roadsides.
Abundance: Common.
Origin: Native.
When and where photographed: The above photos were taken in late July and August 1st in the Buffalo Grass Eco Reserve, 200 km SE of Regina, SK, August 16th in a pasture 35 km east of Regina, SK, and early September on the slopes of the Qu'Appelle Valley, 60 km north of our home in Regina, SK.