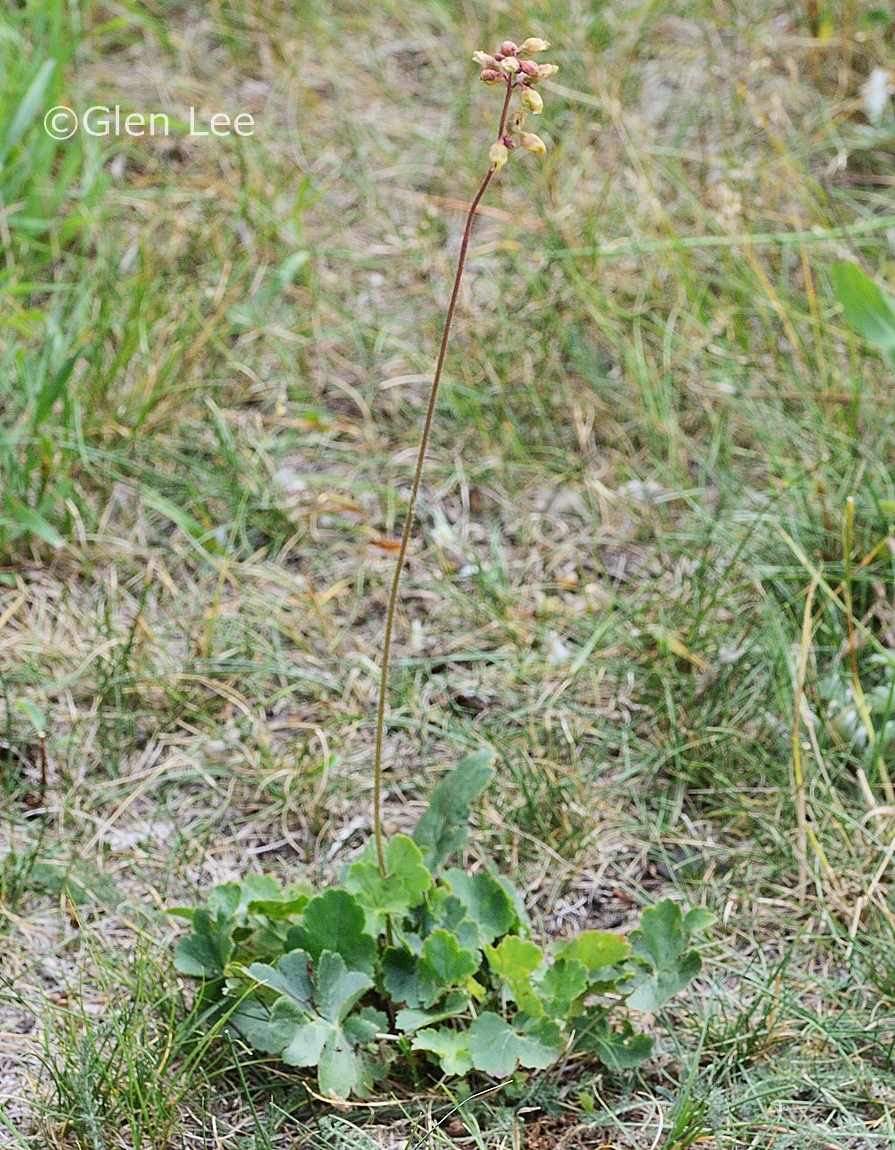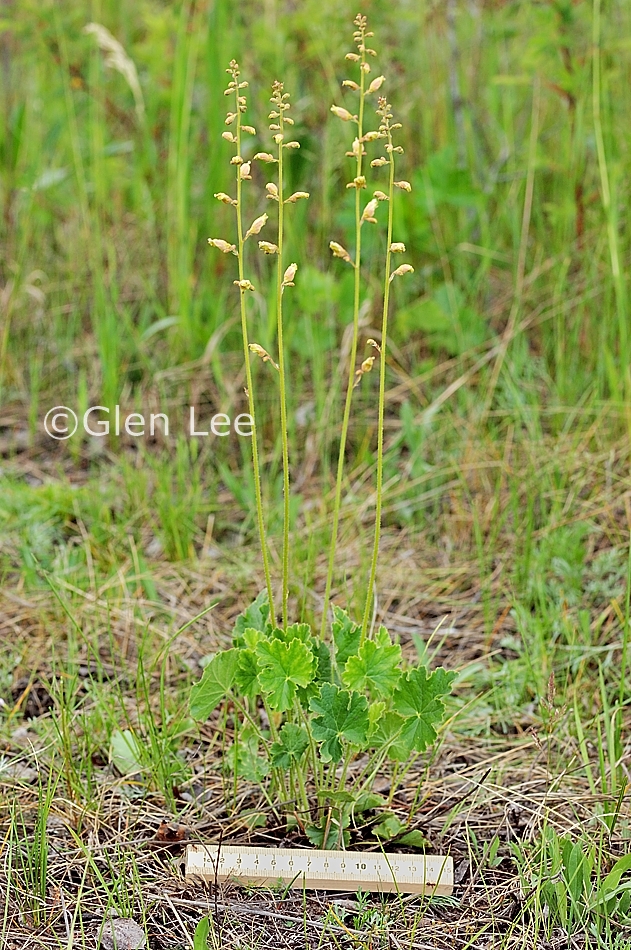 15 cm ruler for scale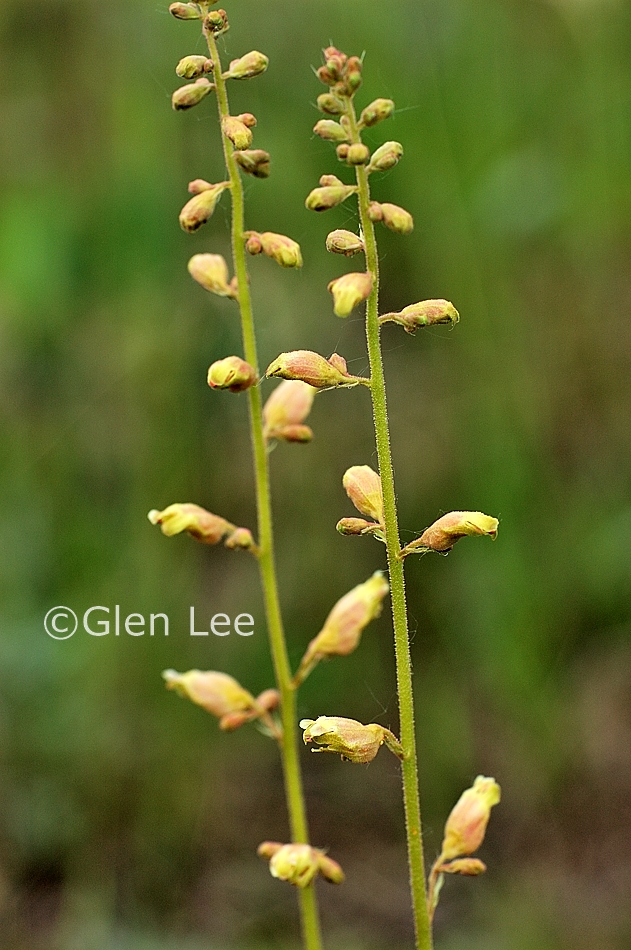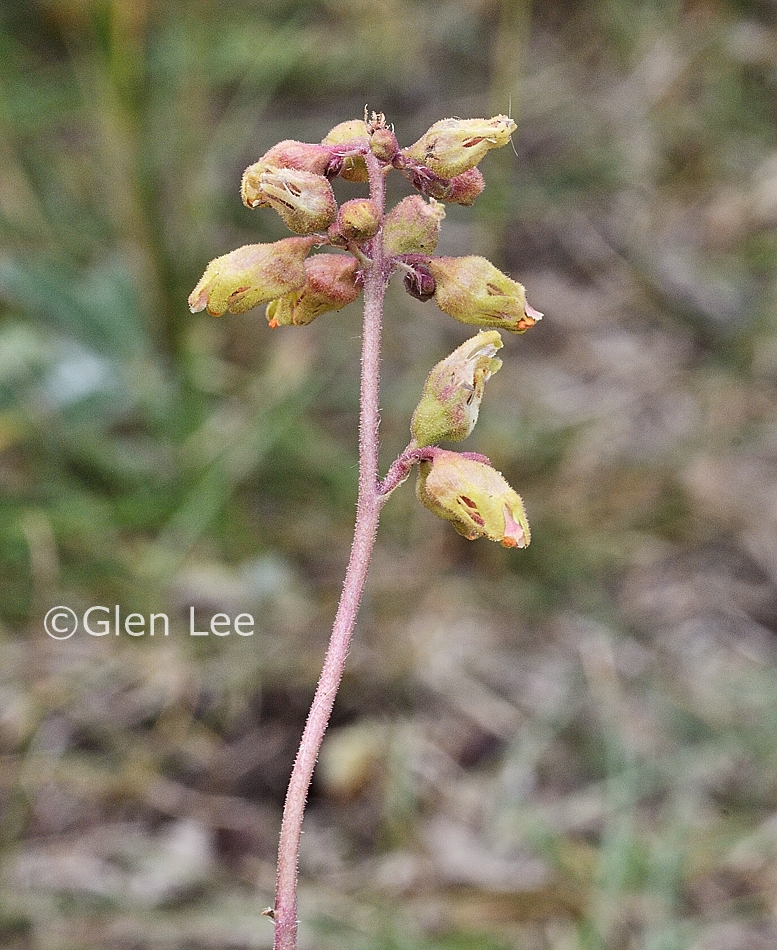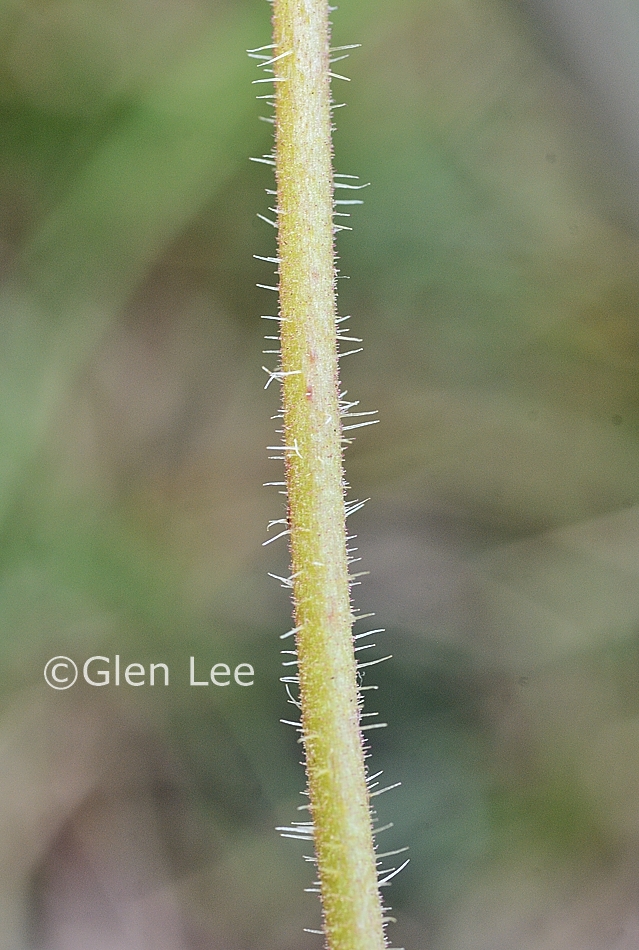 Scape in above photo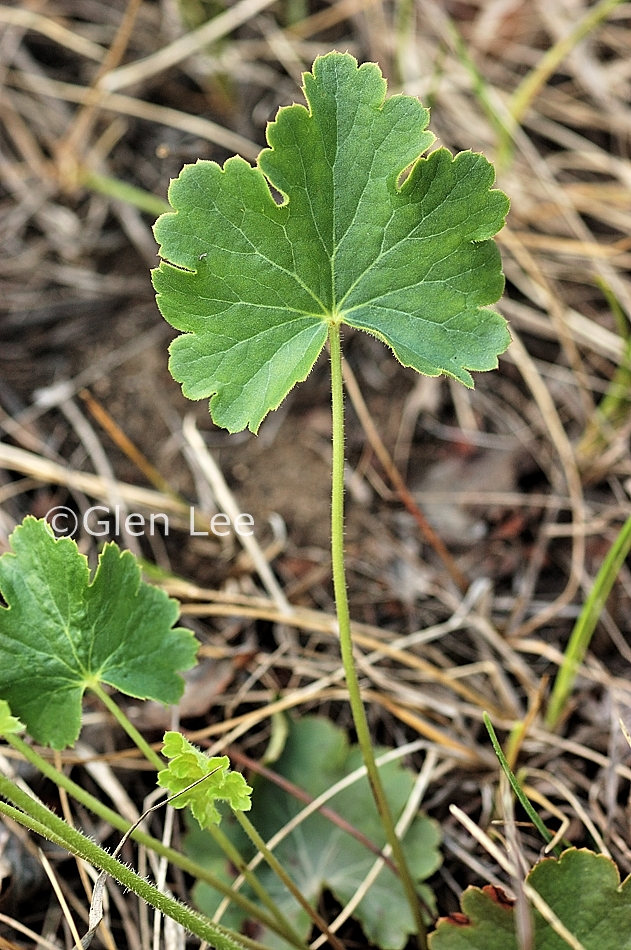 General: Stems with a narrow inflorescence arising from a basal rosette of leaves. Scape glandularly puberulent and slightly sticky to touch near the inflorescence, petioles hispid to puberulent.
Flowers: Flowers light brown and purplish, cylindrical in shape, on narrow, long spikes, flowers measured to 14 mm long. Scapes, petioles and bottom of leaves pubescent.
Leaves: Leaves all basal. Leaves broadly cordate with long petioles, leaf in photo was 5.5 cm wide and 5 cm long. Petioles and bottom of leaves pubescent.
Height: Height listed in Budd's Flora to 50 cm, we measured scapes to 55 cm tall.
Habitat: Prairies and meadows.
Abundance: Common.
Origin: Native.
When and where photographed: The above photos were taken June 19th in grassy scrub along railroad tracks, near Hudson Bay, SK about 400 km north east of Regina, SK, and August 10th, hiking path in open woods, about 25 km east of our home in Regina, SK.