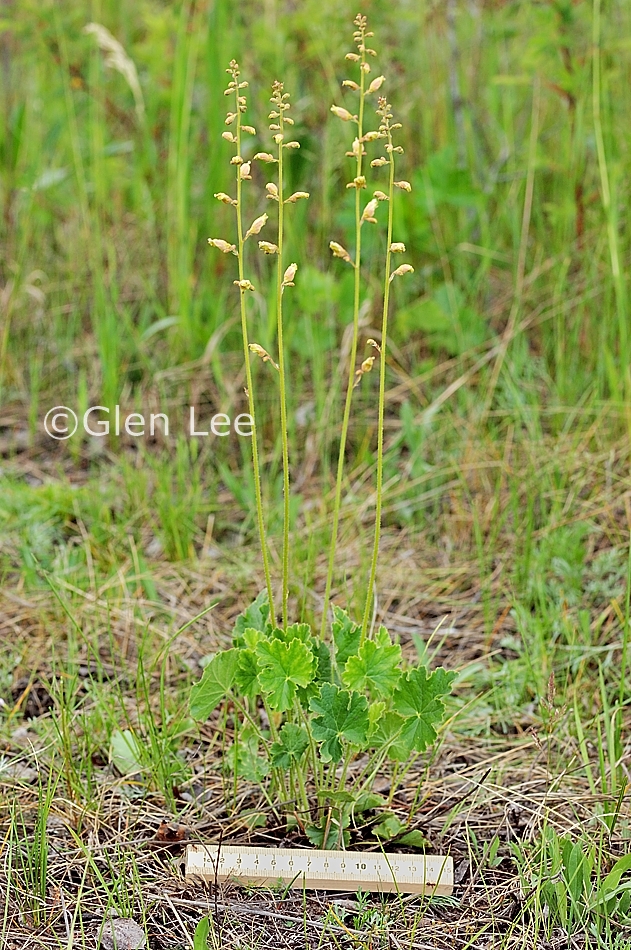 15 cm ruler for scale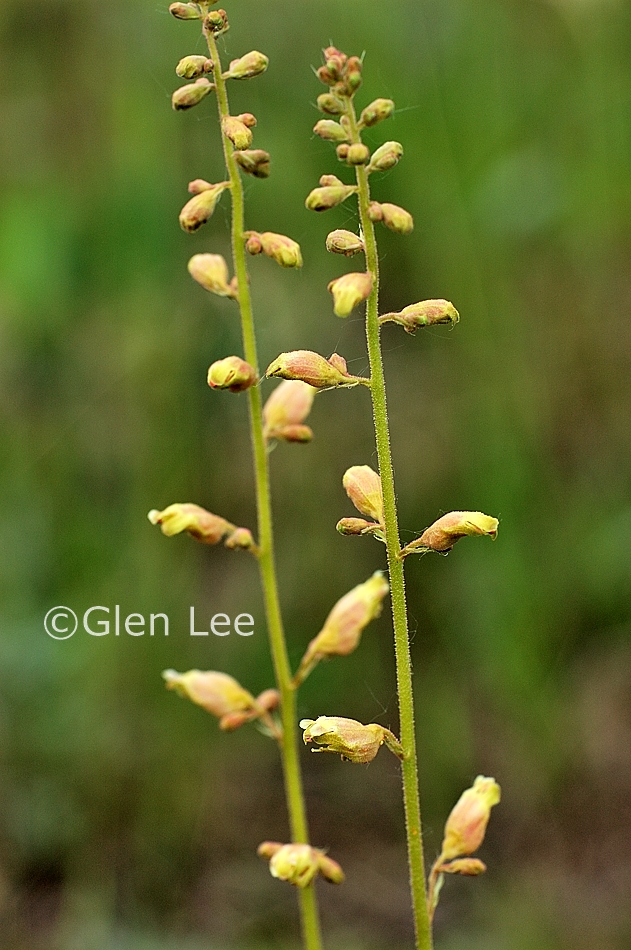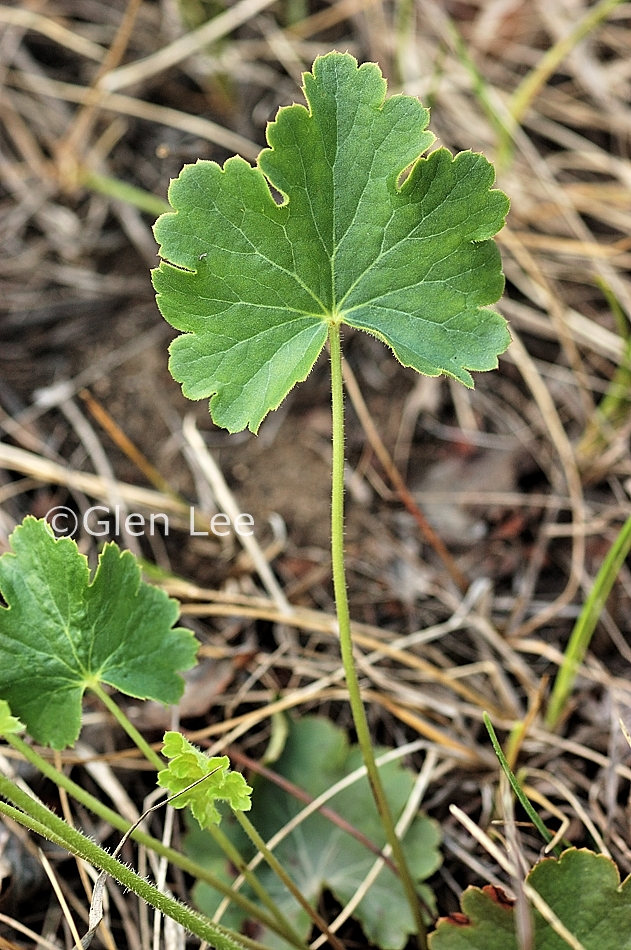 General: Stems with a narrow inflorescence arising from a basal rosette of leaves. Scapes pubescent.
Flowers: Flowers light brown and purplish on narrow, long spikes, flowers measured to 14 mm long. Scapes, petioles and bottom of leaves pubescent.
Leaves: Leaves all basal. Leaves broadly cordate with long petioles, leaf in photo was 5.5 cm wide and 5 cm long. Petioles and bottom of leaves pubescent.
Height: Height listed in Budd's Flora to 50 cm, we measured scapes to 55 cm tall.
Habitat: Prairies and meadows.
Abundance: Common.
Origin: Native.
When and where photographed: The above photos were taken June 19th in grassy scrub along railroad tracks, near Hudson Bay, SK about 400 km north east of our home in Regina, SK.