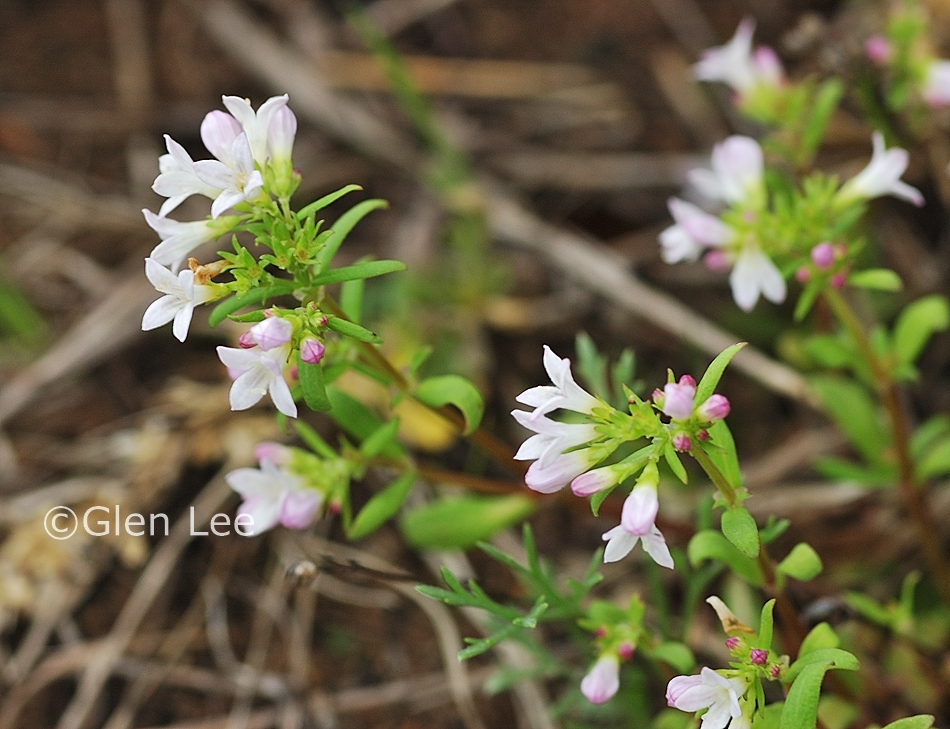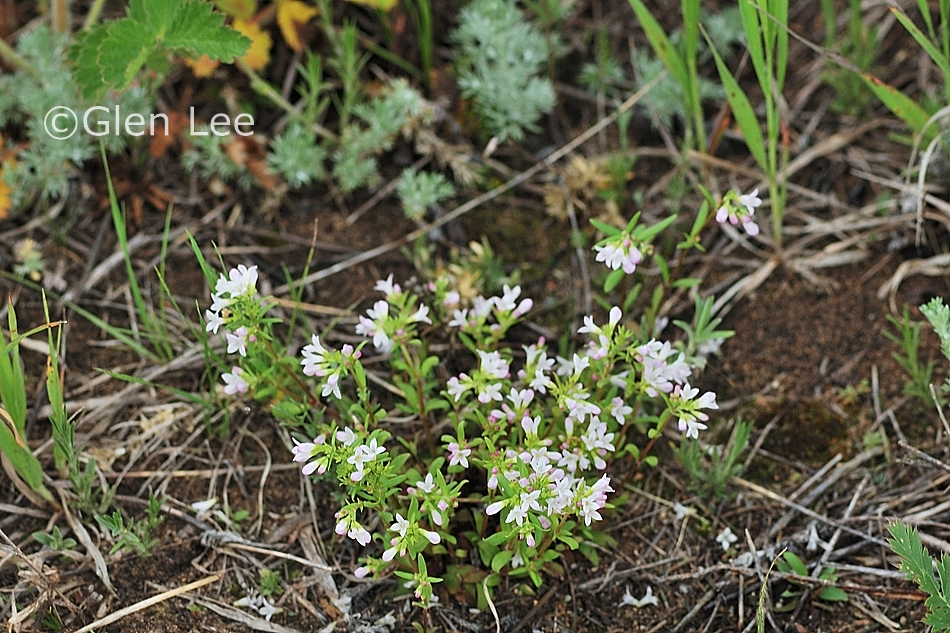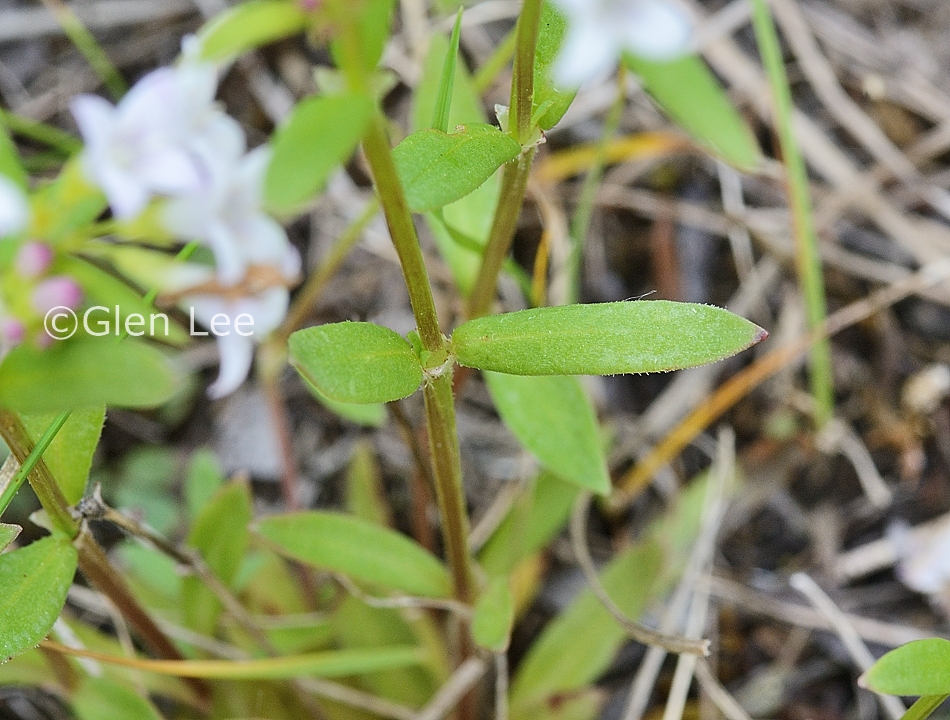 Stem leaf in above photo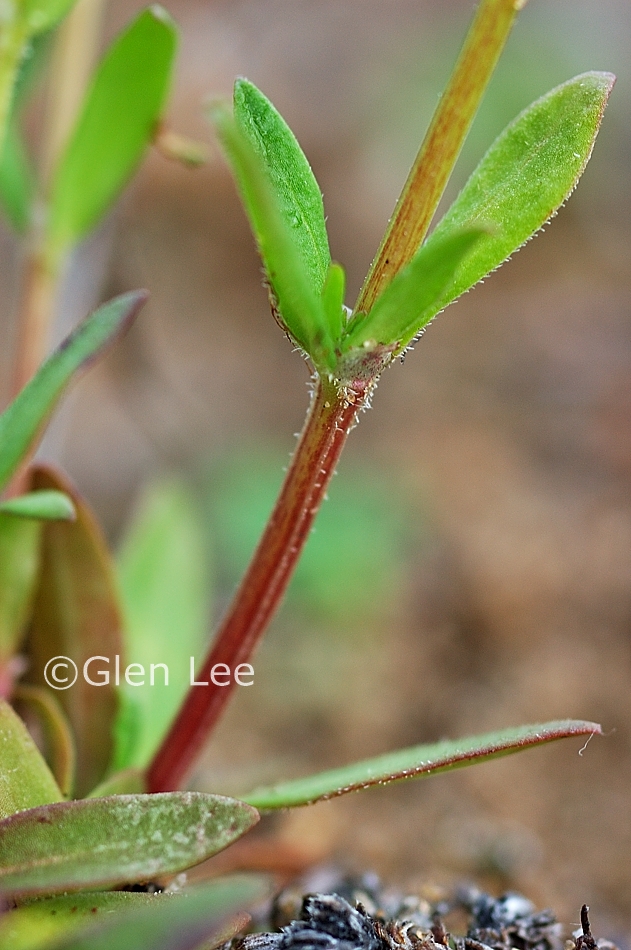 Stem sparingly hairy
General: Low plants with a tufted, many-branched growth habit. Stems are leafy, square, reddish coloured, and sparingly hairy.
Flowers: Flowers many in terminal clusters, are tubular, pinkish-white in colour. We measured flowers at 7 mm long and 6 mm wide.
Leaves: Leaves opposite or whorled, linear-oblong, sessile, entire, we measured a leaf at 11 mm long and 3 mm wide.
Height: Height is listed in Budd's Flora to 25 cm, plant in above photo was 8 cm tall.
Habitat: Sandy soil in Saskatchewan's parklands and boreal forest.
Abundance: Common.
Origin: Native.
Synonym: Listed in some of the field guides we use as Hedyotis longifolia.
When and where photographed: The above photos were taken June 5th, grassland, about 300 km NE of our home of Regina.